Are you ready to take the first step in applying for a credit card online? Submitting an application for a credit card online is quick and easy, allowing you to compare different offers and choose the card that best meets your needs. Owning a credit card can provide numerous benefits, from having a financial safety net in case of emergencies to building your credit score. With some preparation and the right information, you'll be well on getting approved for a credit card that meets your needs.
In this blog post, we'll discuss how to complete an application for a credit card online.
Research the Different Types of Credit Cards Available
Applying for a credit card online in India can seem unsettling, but it doesn't have to be. You can easily apply for the credit card that best suits your needs with just a few steps. The first step to applying for a credit card online in India is to research the available types of credit cards. Depending on your credit score and financial situation, some cards offer better benefits than others. Many credit cards are tailored towards specific groups, such as students or frequent travellers.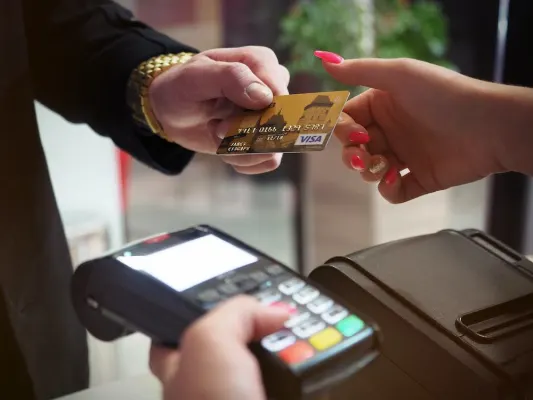 There are four types of credit cards, as listed below:
Cashback Credit Cards: Cashback credit cards provide users with cash rebates and rewards on their purchases. This type of card is usually linked to a particular merchant or retailer and offers users cashback when they use the card to make purchases at that retailer.
Travel Credit Cards: These credit cards are designed specifically for those who often travel. These cards typically offer points and rewards that can be used towards airline tickets, hotels, rental cars, or even vacations. They may also include exclusive discounts on airfare and other travel expenses.
Rewards Credit Cards: Rewards credit cards give users rewards such as airline miles, gift cards, and other incentives for spending at particular stores or services. These cards can benefit those who often shop at certain retailers and may want to take advantage of the rewards offered.
Balance Transfer Credit Cards: Balance transfer credit cards allow users to move their existing balances from other accounts to new accounts with a lower interest rate. These cards are most beneficial for those with a high-interest rate balance on another card who would like to reduce the interest they pay each month.
Check Your Credit Score
When you submit an application for a credit card in India, one of the first things you will want to do is check your credit score. Your credit score is an indicator of your financial health, and it is vital to ensure that it is up to date. You can quickly check your credit score in India with a few simple steps.
Finding a credit score provider that meets your needs is crucial to get started. Many options are available, both online and offline, so it is worth comparing different providers and choosing one that fits your specific needs and preferences.
After selecting a provider, you will need to gather the necessary information to complete your application for a credit card. This typically includes basic personal details, such as your name, PAN card, and contact information, as well as financial information, such as your income and employment status.
Once you have provided this information, the provider will generate a report that includes your credit score.
Once you have checked your credit score, you can apply for a credit card online in India.
Find the Right Card for You
Before applying for a card, it is vital to research to ensure you get the best deal possible. Several resources and tips are available to help you find the perfect credit card for your needs.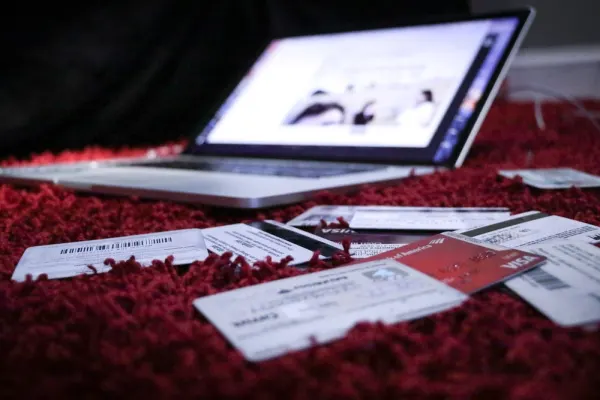 Understand Your Credit Profile: Knowing your credit score and how it affects your eligibility for certain cards is essential when looking for a new card. You should also consider any current debt you may have and if you'll be able to make timely payments on a new card.
Compare Cards: Take some time to compare various cards to see which offers your lifestyle the best rewards and benefits. Different cards offer different perks, such as cashback, travel points, or discounts on certain purchases.
Read the Fine Print: Pay close attention to any fees associated with a particular card and any restrictions or limitations on rewards or other benefits. Make sure you understand all the terms and conditions before applying.
Consider Your Needs: Consider what type of transactions will be made using this card and ensure that the features match those needs. Also, ensure the credit limit is sufficient to cover your anticipated expenses.
Complete the Online Application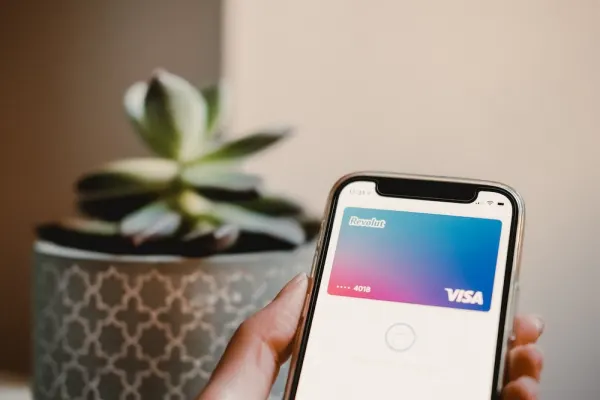 You must complete the form to apply for a credit card online. You will need to provide the following documents:
Identity proof (Any one of them):

Aadhaar card
PAN card
Driving license
Voter ID card
Passport

Address Proof (Any one of them):

Aadhaar card
Electricity bill
Telephone bill
Water bill
Driving license
Ration card
Passport

Income proof (Any one of them):

Salary slip
Bank Statement
PAN card
You will also need to provide employment and financial information such as income, expenses, and other financial obligations. After completing the application form, you will be asked to enter your payment details. Make sure that all the information you provide is accurate and up-to-date.
Wait for Approval
Once you have completed the application for a credit card online, the next step is to wait for the approval. The approval time can take a few days.
During this waiting period, you must refrain from taking additional actions that may affect your credit score or financial situation. For example, applying for another credit card or taking out a loan could harm your application. It is also wise to keep up with your payments during this period, which could affect your eligibility.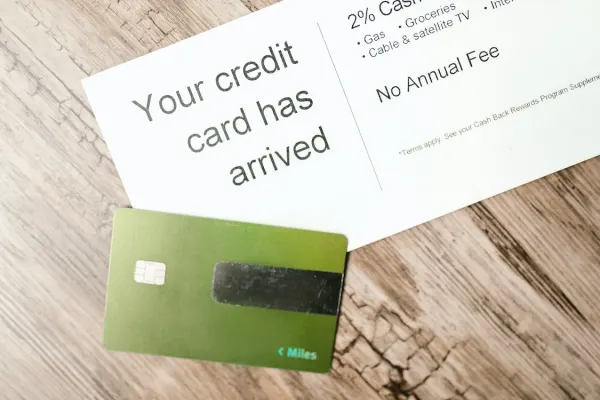 You will receive a notification via SMS or email when your application is approved. If you apply for a physical credit card, the card will be sent directly to your home address and should arrive within 7-10 business days.
Note: Once you have received your credit card, it is essential to familiarise yourself with the terms and conditions before making any purchases. Be sure to understand all fees associated with the card and any interest rates, penalties, and other charges.
The Bottom Line
Now that you know the five simple steps to apply for a new credit card online, you can begin finding and applying for the right card. With the proper research and careful comparison of available cards, you can find one that will suit your needs and help you build your credit score. Make sure to read the fine print before applying, and always be sure to make your payments on time.
FAQs
Q. Is there a minimum salary requirement for credit cards?
It is usually required that salaried persons and self-employed people earn between Rs 1,44,000 and Rs 25,00,000. Your latest Income Tax Returns will serve as proof of income if requested.
Q. Can I get a credit card if I don't have a salary?
Yes, although you will need to demonstrate other sources of income or a good bank balance to apply for a credit card without a job or salary slip. Alternatively, you can apply for a secured credit card by making a fixed deposit or investing in mutual funds.
Q. Is it possible to get a credit card instantly?
Some credit card providers offer secured instant credit cards. They can be used just like any other instant credit card but have a fixed deposit requirement.
Q. How soon can I apply for a credit card?
The appropriate time to apply for a credit card is when you turn 18 since this is the minimum age requirement.
Q. What is the best way to apply for a credit card? In-person or online?
Getting a credit card online is one of the fastest and most convenient ways to apply. Moreover, it makes the most sense after comparing credit card offers online, which you should do if you wish to find a great deal on your credit card.