Fashion is a fast-paced world. Some styles that are in vogue today can go out of style in a few weeks. In this storm of an industry, some brands have managed to stand the test of time and made a name for themselves.
In this article, let's take a look at some of the best fashion brands in the USA that has made a place for itself in a country so fashion-forward. From luxury brands to trendy streetwear brands that have captured the hearts of fashion enthusiasts – Let's explore the popular fashion brands and their signature aesthetics.
Top 7 Best Fashion Brands in the USA
Ralph Lauren
Old Navy
Michael Kors
Coach
Tommy Hilfiger
Nike
Rick Owens
1. Ralph Lauren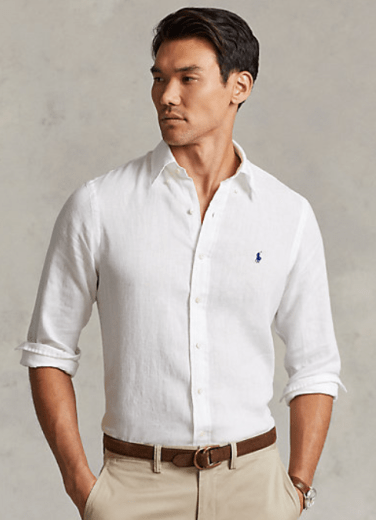 Ralph Lauren is one of the best fashion brands in the USA. Established in the year 1967, by a well-known American fashion designer by the same name, Ralph Lauren is a classic luxury brand. In addition to clothing and accessories, the brand also manufactures fragrances, home decor, watches and more.
If you are looking for casual yet elegant clothes, Ralph Lauren is the way to go. The New York-based brand draws inspiration from equestrian and polo sports.
What's Great about Ralph Lauren?
Refined casual wear
Simple and timeless collection
Excellent craftsmanship
Check out Ralph Lauren
2. Old Navy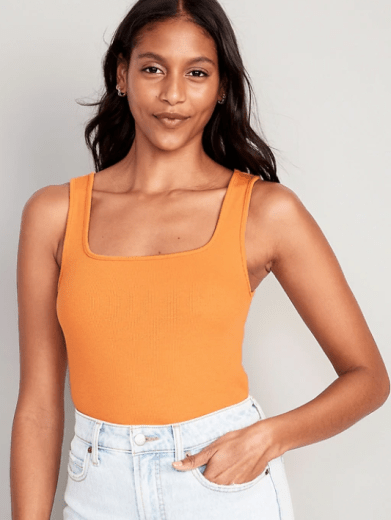 No brand is so closely interwoven with American fashion world like Old Way. Started in the year 1994, the brand quickly gained momentum for its stylish yet affordable clothing choices. The brand has over the years become a go-to option for fashion lovers who are on a budget.
In addition to being trendy and affordable, the brand offers one of the widest ranges of clothing collections. This includes selections for men, women and children – from denim pants to tees.
What's Great About Old Navy?
One-stop shop for family clothing needs
Great seasonal collections
Wide range of sizes
Check out Old Navy
3. Michael Kors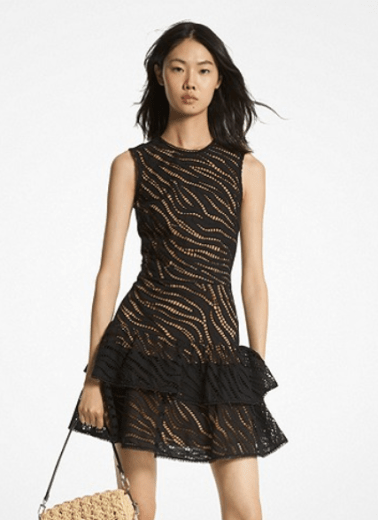 Michael Kors is a recognizable name not only in the USA but the world-wide fashion landscape. The brand was established by famous American designer Michael Kors in 1981. After decades, the brand has become a huge part of the American fashion culture.
During its origin, the company focused on manufacturing ready-to-wear clothes for women. In later years, they have expanded to men's clothing as well as fashion accessories. The brand's signature style focuses on elegance and simplicity with a modern twist.
What's Great About Michael Kors?
High-quality craftsmanship
Availability of luxury as well as affordable options
Classic designs
Check out Michael Kors
4. Coach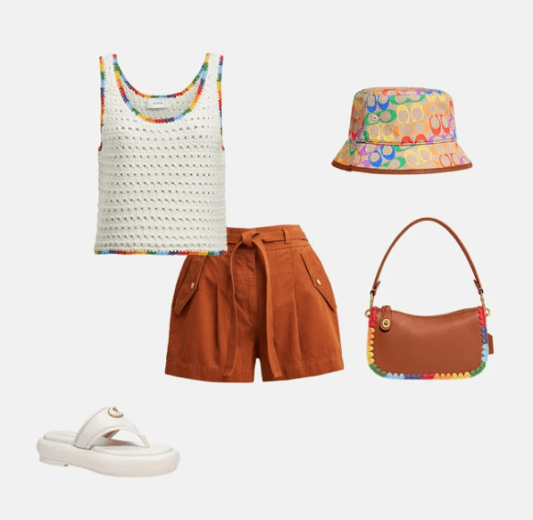 Next up on our list of best fashion brands in the USA, we have Coach. It is an iconic American brand that has become one of the most recognisable fashion brands in the world over. It was established in 1941 in New York City.
Clothing and accessories by Coach are known for their attention to detail and exceptional quality. The brand majorly combines classic design with modern elements. They are also popular for their minimal silhouettes and elegance.
Additionally, the brand's collaborations with renowned names in the fashion world and artists has made it a powerhouse.
What's Great About Coach?
Rich heritage and cultural significance
Luxurious material and manufacturing
Wide range of products
Check out Coach
5. Tommy Hilfiger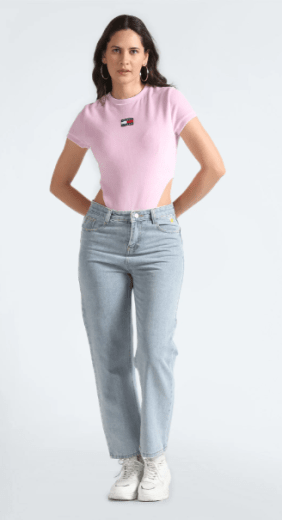 Tommy Hilfiger is one of the best brands in USA clothes. Established in the year 1985 by fashion designer Tommy Hilfiger, the brand has become synonymous with classic American style.
During the initial years, the brand was a breath of fresh air in the American fashion world. They came out with preppy and youthful aesthetics that quickly became popular among students.
Inspired by the American flag, the brand's distinctive logo with red, white and blues is an instantly recognizable symbol. The style of the brand is characterized by a blend of classic American influence with casual and contemporary elements.
What's Great about Tommy Hilfiger?
Iconic style influenced by American culture
Versatile range of clothing and accessories
Inclusive sizing
Check out Tommy Hilfiger
6. Nike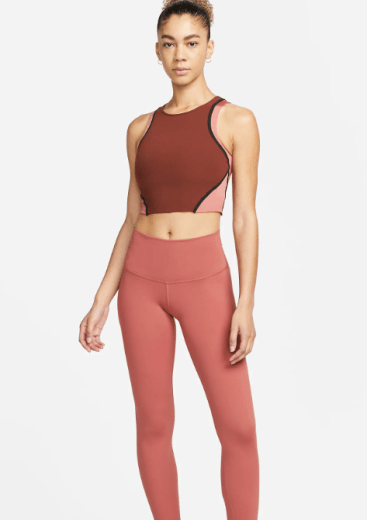 A leading brand in the USA and around the globe, Nike is a front-runner in the world of fashion and accessories. Mostly known for its athletic footwear, the brand is a culturally and socially significant name in the fashion world.
The brand was founded in the year 1964 by Phil Knight and Bill Bowerman. Initially, the brand operated as a shoe distributor for a Japanese company. Later, they rebranded as Nike and entered the American fashion landscape.
The brand is highly innovative and is committed to delivering excellent products. They also emphasize comfort and durability.
What's Great about Nike?
Innovative and iconic designs
Globally reputed brand
High-quality, long-lasting products
Check out Nike
7. Rick Owens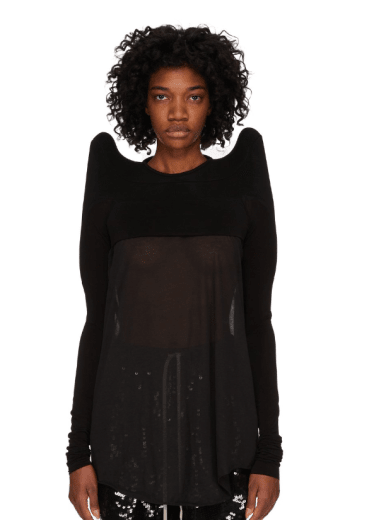 Last, on our list, we have one of the best fashion brands in the USA that is loved by fashionistas. Rick Owens is an American brand that started in 1994. If you like edgy, Avant-grade fashion, this brand can be the go-to for you.
The brand's philosophy for fashion embraces individuality and non-conformity. Their clothes and accessories are characterized by dark, gothic aesthetics with an urban edge. Also, their pieces are minimal.
Over the years, the brand has carved itself a niche in the fashion industry. Their distinct style and aesthetic are being embraced by musicians, artists and fashion influencers.
What's Great about Rick Owens?
Unique, dark and edgy aesthetics
Strong artistic vision in their works
Quality craftsmanship
Check out Rick Owens
Closing Lines
The above-mentioned fashion brands are known for being ahead of the curve. Besides, their consistency and care for the craft have put them on this list of the best fashion brands in the USA.
Also, remember fashion is not limited to glossy magazines and runways. It is all yours and what you make of the pieces you purchase.
FAQs
What makes a clothing brand one of the best in the USA?
To be one of the best fashion brands in the USA is a difficult job. The list of things the clothing company needs to tick off is long. Here are some important factors we used to measure the clothing brands:
Design – The design should be unique and original. The brand should also have a strong artistic vision that is visible in their work.
Quality – The clothes and accessories must be of high-quality and last for a significant amount of time.
Customer Experience – Beginning from the marketing campaigns to check out, the brand should offer a seamless customer experience.
Brand Reputation and Market Presence – The brand should be well-known in addition to carving a place of its own in the competitive fashion industry.
Do the best clothing brands in the USA prioritize sustainability?
Fashion brands in the USA are increasingly becoming aware of the importance of sustainability. Therefore, it is not surprising that more and more brands are focusing on ethical sourcing, using eco-friendly materials and employing environmentally-friendly practices.
Do the best clothing brands in the USA cater to all body types?
Yes. The above-mentioned brands do cater to all body types since they recognize the importance of inclusivity. They often have size ranges catering to petite, plus-size and tall people.