Although maintaining one's health and fitness is always important, the modern super fast and on-the-go lifestyle makes it much more essential. Maintaining a fit body requires good eating practices, regular exercise, and monitoring.
The best weight machine is one tool that can be used to track your development. You can easily monitor your body weight and other health indicators at home if you have a high-quality best-weight machine.
It would be best to consider several factors when selecting the best weighing machine in India , including the battery type, portability, and price. You can store profiles on some of the machines, which makes it simpler to keep track of your development.
How to choose the best weight machine ?
Cost
A weighing machine's price is often influenced by its size and features. The more costly scales often have better designs, are more durable, and last longer.
Portability
Always choose a weighing machine that is portable and convenient. The more compact the weighing machine is, the easier it will be to transfer from one location to another, carry without strain, and travel with.
Batteries
Although button-cell lithium batteries have a long lifespan, they are challenging to replace once they run out. Many scales run on AA or AAA batteries, but they are easy to replace.
Comparison of the Top Weight Machines
| Machine | Key Features |
| --- | --- |
| Powermax Fitness BCA-130 | Bluetooth, mobile app sync, 13 body metrics |
| Health Sense PS119 | Tempered glass platform, 1 year warranty |
| Omron HN 286 | Ultra-thin, auto power off, 1 year warranty |
| Dr Trust Smart Connect | 11 body metrics, Bluetooth, USB charging |
| Hoffen HO-18 | Bright LCD, auto on/off, tempered glass |
| MCP Deluxe Analog | Large display, max 130kg, no battery needed |
Here is a list of the best weight machine for home to help you decide which one best suits your requirements in terms of cost and need.
Top 6 Best Weight Machines
1. Powermax Fitness BCA-130 Bluetooth Weight Scale
This device can be ideal for you if you're searching for a stylish yet accurate weighing device to monitor your body's weight and fat distribution. It is intended to provide customers with the most accurate BMI, weight, and body fat readings.
The machine is made to work as efficiently as possible with mobile applications (both iOS and Android), which is the most practical for users. Users may also retain a record of their readings using the sync feature built into the mobile app, which can be safely kept in cloud storage.
What's great
Compatible sync with mobile applications (both iOS and Android).
Facilitates quick and straightforward Bluetooth 4.0 connection.
It can give precise measurements for 13 important body composition factors.
Users of this gadget may easily view the primary 13 body compositions.
It boasts a clean, sharp LED display that customers may utilise to read all readings.
2. Health Sense Digital Weighing Scale
Health Sense is one of the best weighing machines in India. This weighing machine comes with the utmost accuracy and is the best weight machine for consumers as it keeps the perfect balance of style and elegance.
More than just a selling point, this machine's sleek, black look is made of ABS material with curved edges that attract users. The user is provided with the platform's cleanest and brightest visual experience, made of black jet-tempered glass and a LED display.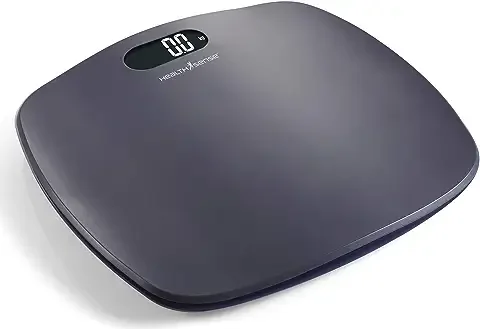 What's great
It has four G-sensors, which provide accurate readings and monitoring.
Indicators to detect error and low battery.
Platform made of tempered glass in black with a red LED display.
For its clients, HealthSense offers the most comprehensive warranty—a whole year—against potential problems.
3. Omron HN 286 Personal Digital Weight Scale
This automated, ultra-thin personal digital weight scale is one of the best weight machines for the home.
This highly portable device is ultra-thin and is one of the most coveted characteristics since it enables users to bring it anywhere they want. With the convenience of monitoring and accessibility to the equipment, portability is a must.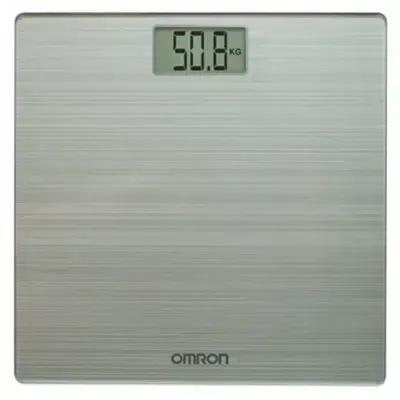 What's great
Four sensors are used to obtain accurate readings.
A bright LCD that offers obvious viewing.
The gadget automatically switches off after 16 seconds of inactivity to protect the battery's life.
With this weighing equipment, customers receive one year's longest guarantee period.
4. Dr Trust (USA) Digital Smart Connect Scale
Being one of the best weighing machines in India, the details of body weight and other components can be accurately measured with this weighing device by Dr Trust.
The device is designed to accurately and precisely examine 11 body compositions appropriately with highly accurate readings with gauge sensor technology.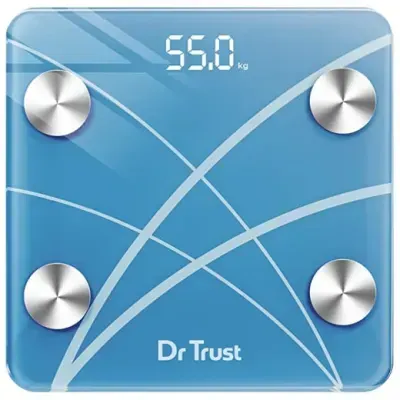 What's great
There is a capability for automatic off.
Designed to be aware of the 11 values for body composition.
Bluetooth 4.0 is used to connect to iOS and Android apps.
Additionally, it has a USB connector that offers a quick and effective charging alternative.
Additionally, it will show if the battery level is low.
5. Hoffen HO-18 Digital Fitness Weighing Scale
The Hoffen brand, which is renowned for providing clients with only high-quality items, is not only one of the best weight machines for the home but also among the best weighing machine in India.
This weighing instrument offers the perfect fusion of accurate readings with a beautiful appearance and style, which is one of its main benefits. This implies that there are no areas of a trustworthy weighing gadget where you need to make compromises.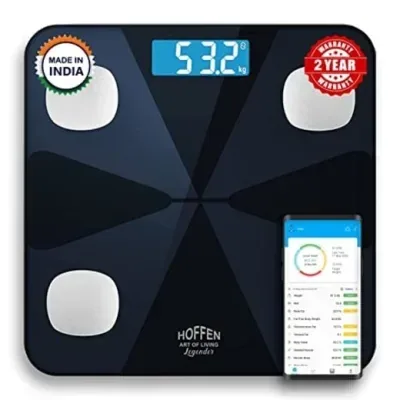 What's great
It is compatible with systems that employ strain gauge sensors.
The display on the LCD screen is bright and clear.
Low battery warnings and the ability to use the auto-on/off feature.
Strong and tempered glass is used to ensure the maximum level of stability.
6. MCP Deluxe Analog Weighing Scale
Test this quality personal analogue weight scale if you need a manual weight machine. Most customers choose it because it is one of the most durable and reliable choices for a manually controlled analogue scale.
Additionally, it features big screens that make it easier for users to read and keep track of all the measurements required to determine their body composition.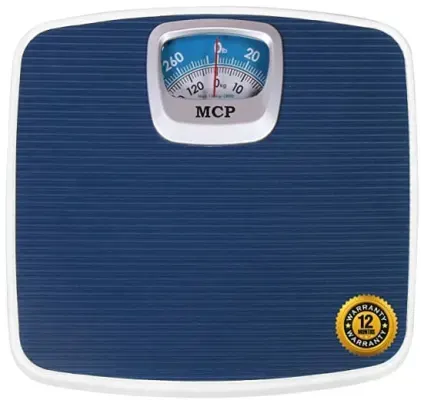 What's great
Easily readable and understandable on a vast screen.
The machine's maximum weight capacity is 130 kg.
Accurate readings are what analogue machines are made to do.
A battery is not required for it to work.
It is offered in a beautiful design with a reliable platform.
In contrast to other analogue weight machines, this one has a user-friendly display that is clear, easy to see, and understandable.
Conclusion
It can be helpful to keep the best weighing machine accessible by it at home. Your body mass index (BMI), body fat percentage, bone weight, and other statistics may all be tracked with the best scales. When attempting to gain or lose weight, keeping track of your weight is required; in that case, the best weight machine for home may help you. Even if you are not planning to gain or lose weight, keeping track of your weight is still a healthy habit.
Frequently Asked Questions about finding the best weight machine
Q1. How many types of weight machines are there?
A. Weighing machines come in two types – digital and analog.
Q2. Which is better – digital or analog weight machine?
A. Digital scales are preferred as they are more accurate than analog versions.
Q3. Are digital weight scales accurate?
A. A digital weight machine with an analog front-end (AFE) force sensor is the most accurate tool for measuring mass or weight. Instead of conventional scales, it uses sensors to provide a very precise readout.
Q4. How to choose the best weighing machine?
A. Consider capacity, readability and your needs when selecting a weighing machine.
Q5. How often should I weigh myself?
A. Experts recommend weighing yourself once a week at the same time for consistency. Daily weighing can cause unnecessary anxiety.
Q6. Where should I place my weight machine for accurate readings?
A. Place your scale on a hard, flat surface like wood or tile. Soft surfaces like carpet can impact accuracy. Also avoid moving the scale to ensure consistent readings.
Q7. Why do my weight machine readings fluctuate?
A. Readings can vary based on hydration, empty stomach vs just eating, clothing and time of day. Try weighing at the same time under similar conditions for consistency.
Q8. How do I calibrate my weight machine?
A. Digital scales may have a calibration setting in the menu. Check the user manual. For analog scales, place a known weight like 10kg on the scale and adjust until the dial matches.
Q9. How long do weight machines last?
A. With proper care, digital scales last 3-5 years while quality analog scales can last over 10 years. Replace scales that provide inaccurate readings.
Q10. Can I weigh myself during pregnancy on a regular scale?
A. Regular digital bathroom scales are safe to use during pregnancy. However, speak to your doctor about tracking weight gain and any special considerations.