For most of us, praying to God is a part of our daily life, and this is only complete with an agarbatti. Lighting an agarbatti is considered to lend an auspicious aura to the place, offer respect to God, and make your home fragrant. But that is not its only use. Most Indian households use agarbatti to improve the air, calm nerves, and eliminate germs.
There is a wide range of agarbatti available in the market. You are in the right place if you are new to using agarbatti or a veteran looking to experiment with new brands and fragrances. This blog will help you find the best agarbatti brands in India.
How to Choose the Best Agarbatti Brand?
Here are some factors you should consider while choosing the best agarbatti brands.
Fragrance: Agarbatti comes in a variety of fragrances. These fragrances can range from a sweet, earthy scent to a floral. Agarbattis like sandal agarbatti, mogra agarbatti, and rose agarbatti are famous for their pleasing smell. However, the decision ultimately lies in your preference.
Composition: Agarbattis can be made from entirely natural or chemical materials. No matter what you are using agarbatti for, it is best to get one with negligible or zero harmful chemicals.
Budget: Agarbatti prices vary according to fragrance, brands, composition, and other factors. Some brands may have higher prices for their agarbatti than others. Since agarbatti is part of routine expenses, deciding your budget before purchasing one is crucial.
8 Best Agarbatti Brands
We hope the above factors help you determine the best agarbatti brand that will suit you the most. Here is a list of 8 of the best agarbatti brands in India for you to consider.
Mangaldeep
The Aroma Factory
Zed Black
Hem
Cycle Pure
Hari Darshan
Song of India
Parag Fragrances
1. Mangaldeep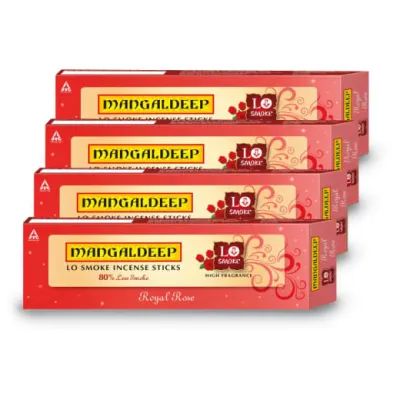 A brand by ITC, Mangaldeep is one of the best agarbatti brands with a broad selection of fragrances. With five manufacturing units, the brand produces eco-friendly fragrances. Mangaldeep has many fragrance options, including lavender, jasmine, tulips, sunflower, rose, sandalwood, etc. Most of these agarbattis are produced by small-scale businesses.
What's Great?
Highly affordable
Wide variety of options
Produces less smoke
2. The Aroma Factory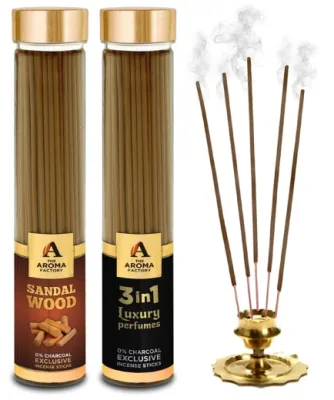 The Aroma Factory is well-known for its non-toxic and eco-friendly agarbattis. With zero per cent charcoal, this is one of the best agarbatti brands, with more than 200 unique scents, such as chocolate and green apple. All the agarbattis are made by women with natural materials, like spices, herbs, and wood powder. The agarbattis are made to enhance sleep and relaxation, making it one of the most famous brands in Indian households.
What's Great?
Emits little smoke
Provided in a reusable bottle
Distinctive fragrances
Charcoal-free and eco-friendly
3. Zed Black
Zed Black is famous for producing premium agarbattis that can have a calming effect on people. The agarbattis are made of herbal ingredients that give them a long-lasting fragrance. The most famous fragrances include white sage, lavender, and black musk.
What's Great?
Long-lasting fragrances
Premium scents made with herbal ingredients
A soothing effect
4. Hem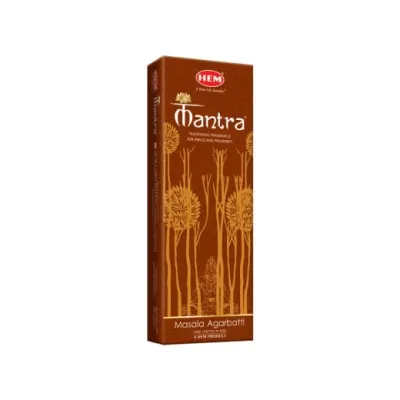 With over 35 years of experience, Hem offers fresh, soothing, authentic scents made from natural ingredients. Being one of the best agarbatti brands, they export their products to over 70 countries. Apart from being used for religious purposes, Hem agarbattis can also work as air purifiers and are beneficial for therapeutic purposes.
What's Great?
High-quality agarbattis made of natural extracts
Long sticks
Available in more than 400 fragrances
5. Cycle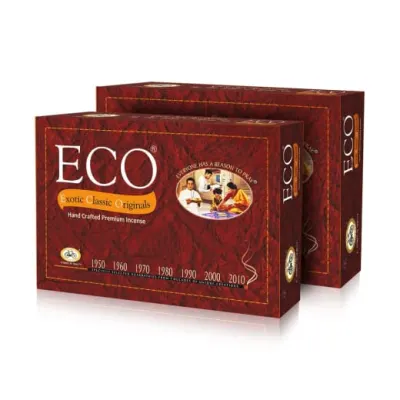 Since it was founded in 1948, Cycle has been famous for its unique agarbattis. It is a certified zero-carbon agarbatti manufacturer offering premium agarbattis from pure ingredients. All the ingredients are sourced ethically, and the agarbattis are handmade by rural and tribal women.
What's Great?
Wide range of fragrances
Zero carbon
Long sticks
Long-lasting fragrance
6. Hari Darshan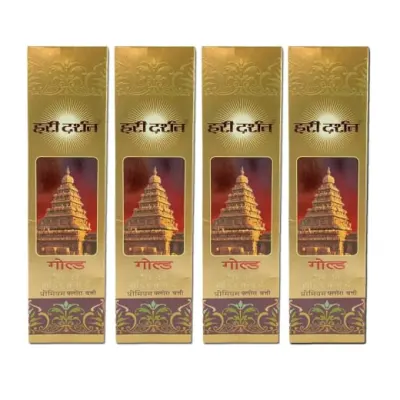 Hari Darshan is one of the best agarbatti brands in India. Its high-quality agarbatti and soothing fragrances have helped the brand reach where it is today. These agarbattis are useful while praying, meditating and even in aromatherapy. Some popular agarbatti fragrances include mogra, rose, jasmine, and sandal.
What's Great?
High-quality agarbattis
Useful in aromatherapy and meditation
Long-lasting
7. Song of India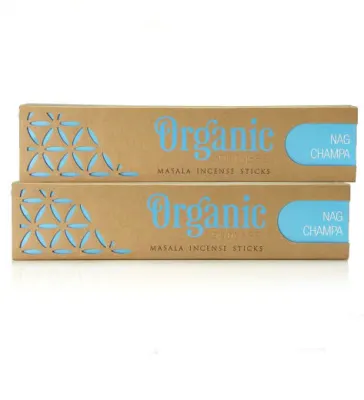 Established in 1932, Song of India produces agarbatti made of bamboo sticks, organic camphor, activated carbon, and other natural materials. While the brand has a limited range of fragrances, all its products are organic.
What's Great?
Handmade agarbattis
Long-lasting fragrance
Uses authentic wood powder
8. Parag Fragrances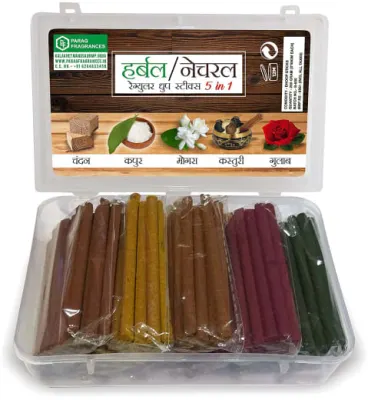 Paras Fragrances is one of the best agarbatti brands, offering premium quality agarbattis made from organic material. The agarbattis are handcrafted to give a strong and long-lasting fragrance. Some of the most popular fragrances include lime and lavender, chandan kesar, and several floral and fruity scents.
What's Great?
Charcoal free
Does not use bamboo
Wide range of fragrances
To Sum Up
Across ages, agarbatti has been an essential part of all religious events. Many believe that their soothing and relaxing smell aids in offering sincere prayers. However, they are also used in yoga, meditation, and therapeutic practices. The positive impact of agarbattis has made them popular. The agarbattis we have listed in this article are some of the best ones available in the market. We hope this list can help you find the best agarbatti brands.
FAQs
Q. Which fragrance is the most popular for agarbatti in India?
Sandalwood, Chandan, and mogra are India's most popular agarbatti fragrances.
Q. Which essential oil is best for agarbatti?
Earthy-base notes like sandalwood, bay, and patchouli are some of the best essential oils for agarbattis.
Q. Which state in India is famous for agarbatti?
Karnataka is the leading producer of agarbatti in India, often known as the Capital of Agarbatti. However, Mysore and Bangalore have the main manufacturing centres.
Q. Which agarbatti brands are eco-conscious?
Brands like The Aroma Factory are eco-conscious.