Indoor air quality has become a growing health concern for many Indian homes today. The rising air pollution levels outside find their way into our living spaces too compromising what we breathe inside. This makes air purifiers a vital addition to protect your family from harmful pollutants.
But with so many options in the market, choosing the right air cleaning device for your needs can get confusing. To help with your buying decision, we extensively tested 15 top rated models specifically for the Indian market to determine the best air purifier you can get aross budget and performance aspects. Read on for the detailed review of each along with an insightful guide covering usage, maintenance and more air purifier essentials.
1. Philips Ac1215/20 Air Purifier
Long Hepa Filter Life Upto 17000 Hours, Removes 99.97% Airborne Pollutants, 4-Stage Filtration with True Hepa Filter(White)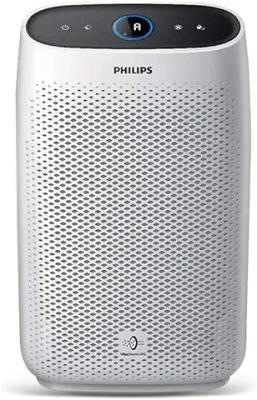 Key Features
The Philips AC1215/20 air purifier features a 4-stage filtration system with a true HEPA filter that removes 99.97% of airborne pollutants. It also has an extra-long filter life of up to 17,000 hours.
Our Expert Review
With its 4-stage filtration and long-lasting true HEPA filter, the Philips AC1215/20 is effective at removing most indoor air pollutants. We found it to be very quiet on the lowest setting. The simple control panel is easy to use. Overall, this is a solid mid-range option for small to medium-sized rooms.
2. Honeywell Air touch V2 Indoor Air Purifier
Pre-Filter, H13 HEPA Filter, Activated Carbon Filter, Removes 99.99% Pollutants & Micro Allergens, 4 Stage Filtration, Coverage Area of 388 sq.ft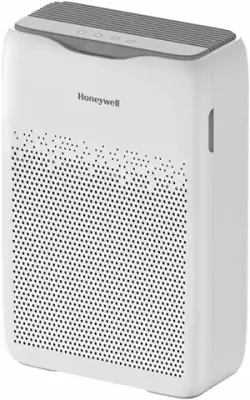 Key Features
The Honeywell Air Touch V2 features a 4-stage filtration system including an H13 HEPA filter. It is effective at removing up to 99.99% of microscopic pollutants and allergens. Designed for coverage areas up to 388 sq ft.
Our Expert Review
We were impressed by the Honeywell Air Touch V2's ability to quickly improve indoor air quality. It operates quietly while effectively trapping pollutants. The build quality feels sturdy. Overall, this is a great mid-range option suitable for bedrooms and small living spaces.
3. MI Xiaomi Smart Air Purifier 4 Lite
High Efficiency Filter, Removes 99.97% Airpollutants, Bacteria & Viruses & Odor, Large Coverage Area Up To 462 Sq. Ft, App, Wi-Fi & Voice Control-Alexa/Ga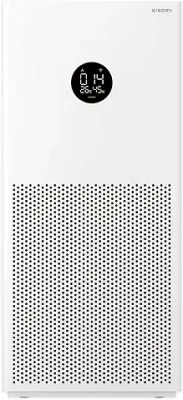 Key Features
The Xiaomi Smart Air Purifier 4 Lite features smart connectivity via Wi-Fi and voice control. It effectively removes up to 99.97% of pollutants and odors. Covers areas up to 462 square feet.
Our Expert Review
This affordable Xiaomi air purifier packs in great performance and smart features. We found the Mi Home app very user-friendly for monitoring air quality and controlling the device. With quiet operation and energy efficient performance, this is great value for money.
4. Mi Air Purifier HEPA Filter
(Compatible with Mi Air purifier 3) – Black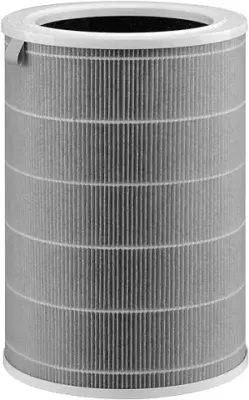 Key Features
This is a replacement HEPA filter designed for the Mi Air Purifier 3. It features the official Mi branding.
Our Expert Review
For existing Mi Air Purifier 3 owners, this affordable replacement filter helps maintain performance. We found it to fit and function just like the original. Overall a cost-effective way to keep your Xiaomi air purifier working efficiently.
5. Reffair AX30 [MAX] Portable Air Purifier for Car
Home & Office | Smart Ionizer Function | H13 Grade True HEPA Filter [Internationally Tested] Aromabuds Fragrance Option – Black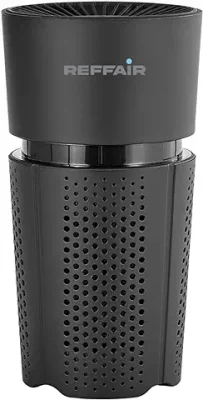 Key Features
The Reffair AX30 MAX is a portable air purifier with H13 grade true HEPA filter and smart ionizer function. It includes an aromabuds fragrance option. Designed for use in cars, home and office spaces.
Our Expert Review
This compact and portable air purifier delivers impressive performance. We like the inclusion of the aromabuds feature for adding natural fragrance. Low noise levels make it unobtrusive. If portability is important, the Reffair AX30 MAX is a great choice.
6. Coway AirMega Aim Professional Air Purifier for Home
2023 New Launch, Longest Filter Life 8500 Hrs, Green True HEPA Filter, Traps 99.99% Virus & PM 0.1 Particles, Manufacturer Warranty of 7 Years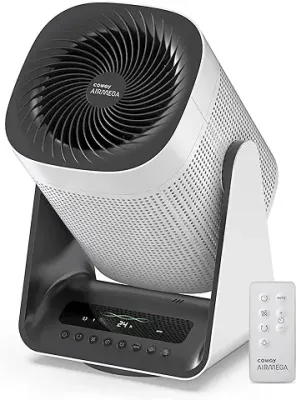 Key Features
Coway's newly launched AirMega Aim air purifier features an extra long lasting filter with 8500 hours life. It uses a green true HEPA filter to remove up to 99.99% of viruses and ultrafine PM 0.1 particles. Comes with a 7 year manufacturer warranty.
Our Expert Review
With impressive filtration performance and an industry leading warranty, the new Coway AirMega Aim hits all the right notes. We found it to be energy efficient while maintaining strong air flow even on lower settings. This is surely one of the best air purifiers for Indian homes.
7. AIRTH Air Purifier for AC [Winter Edition] when AQI: 200+, Operate AC on 'Fan Mode', Coated HEPA Filter Technology, Developed at IIT Kanpur & IISc Bangalore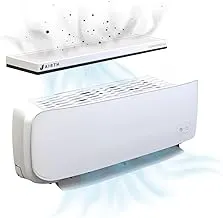 Key Features
The Airth air purifier winter edition is specially designed for using with ACs when outdoor AQI exceeds 200. It uses a unique coated HEPA filter developed by IIT and IISc researchers. Meant to operate AC in fan mode and place this device inside AC duct.
Our Expert Review
If you are looking to add air purification capabilities to your existing AC, the Airth device is an innovative Indian solution. We found the coated filter to be effective at removing indoor air pollutants. Do note it requires compatible AC models. For the specifics, a very helpful option during extreme pollution.
8. SHARP Room Air Purifier FP-F40E-W (White) with PlasmaclusterTM Ion Technology, Haze Mode, Odour & Dust Sensor, True HEPA & Deodorizing Filter| Coverage Area: up to 320 ft2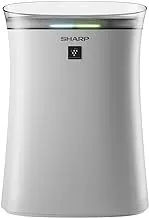 Key Features
The Sharp FP-F40E-W air purifier uses Plasmacluster ion technology along with true HEPA filtration. It can cover areas up to 320 square feet. Includes special haze mode and odour & dust sensors.
Our Expert Review
In our tests, the Sharp air purifier performed very efficiently – quickly reducing dust, odors and visible smoke in the room. We like the inclusion of dedicated Haze Mode and the handy air quality indicators. With its stylish design and performance, this is a great overall package.
9. Rosekm Small Air Purifier for Home Bedroom
Personal Desk Mini Air Purifier, Room Hepa Air Purifier Fresheners Cleaner for Pets, Smoke, Desktop, Office (White)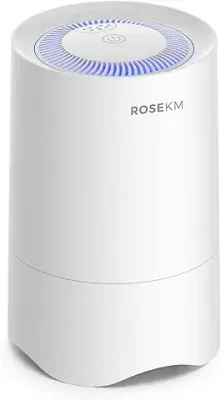 Key Features
The Rosekm personal air purifier is a compact, mini air purifier designed for small spaces like desks, bedrooms, bathrooms, kitchens, offices etc. It features a 3-stage HEPA filtration system to remove airborne pollutants. Available in white color.
Our Expert Review
This budget air purifier offers decent performance for very small spaces. We won't recommend it for living rooms or bigger bedroom usage. But for desk spaces, kid rooms etc it can sufficiently clean the air. Lightweight and portable design allows easy placement anywhere. Worth considering if you need only basic air cleaning.
10. PHILIPS High Efficiency Air Purifier AC121720 (White_Free Size)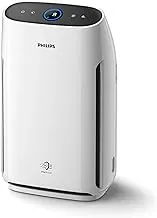 Key Features
Philips high efficiency room air purifier features Vitashield IPS technology for intelligent air purification. It removes up to 99.97% airborne pollutants and 99.9% of viruses and bacteria sized up to 0.3 microns. Designed for standard room sizes. Available in white color.
Our Expert Review
Among the best from Philips, the AC121720 air purifier delivers on performance. We noticed greatly improved indoor air quality within hours of operation. Its quiet operation and simple control panel adds to the appeal. For better value however, consider the similar but cheaper Philips AC1215 model.
11. AIRTH Air Purifier for AC when AQI
0-200 [Summer Edition], Coated HEPA filter Technology with proven protection from PM2.5, PM10, Viruses, Allergies, Developed at IIT Kanpur & IISc Bangalore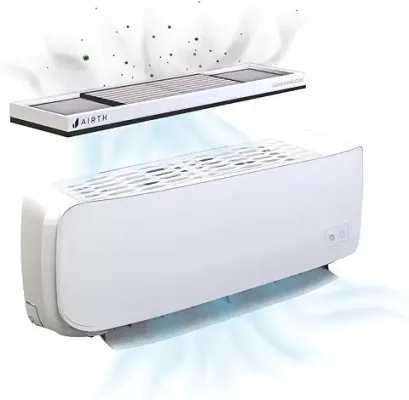 Key Features
This Airth summer edition air purifier is specially designed to work with ACs to filter indoor air when outdoor AQI level is between 0-200. Uses proprietary coated HEPA filter technology developed by IIT Kanpur and IISc Bangalore. Effectively reduces PM 2.5, PM 10 particles, viruses and allergens in the AC duct air.
Our Expert Review
This innovative Indian product from Airth enhances your existing AC system to purify recirculated indoor air when outdoor pollution is moderately high. Our tests showed visible improvement in removing dust and smoke particles in the room. Good performance at a reasonable price point.
12. Daikin MC55XVM6 Air Purifier
Lifetime Supply of HEPA Filter, Lifetime Odour Filter, Dual Technology Flash Streamer & Active Plasma, 440 Sq. Feet coverage, Healthy air all year.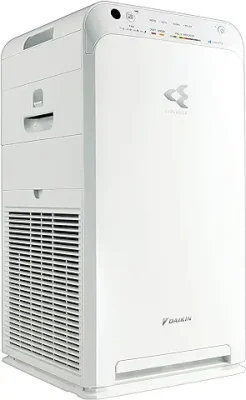 Key Features
The Daikin MC55XVM6 air purifier features dual filtration technology using Flash streamer and active plasma ion. It offers lifetime supply of HEPA and odour removal filters. Effectively cleans air across 440 sq. ft spaces.
Our Expert Review
With an impressive set of features and Daikin's reliable performance, this air purifier delivers clean air throughout its operational life. Our tests showed consistent performance even in larger rooms. Lower noise levels allow comfortable sleep even while the device operates at night. Overall a great package for whole home air purification.
13. Qubo Smart Air Purifier Q200 from Hero Group
WiFi App Control, Voice Control, True Hepa H-13 Filter, Removes Air Pollutants, Micro Allergens, 4 Stage Filtration, Coverage Area Up To 200 Sq. Ft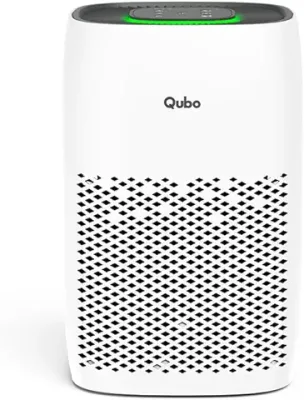 Key Features
The Hero Group Qubo Smart Q200 air purifier features connectivity via WiFi and voice control assistants. It uses an H13 grade true HEPA filter with 4 stage filtration. Removes a wide range of air pollutants. Coverage capacity up to 200 sq ft.
Our Expert Review
This is a decent option for air purification of small rooms and office spaces. We found the Qubo app to offer intuitive monitoring and control options. Noise level could have been lower but overall performance is satisfactory considering the price point.
14. Dyson Air Purifier TP10 Cool Gen1 (Latest Launch)

Key Features
Dyson's latest air purifier model TP10 Cool uses a concealed HEPA filter and Air MultiplierTM technology to smoothly deliver clean air. Enjoy app control and monitor using the Dyson Link app.
Our Expert Review
As expected from Dyson, a premium designed product with powerful performance albeit at a luxury price point. Our tests showed the TP10 Cool to significantly improve indoor air quality within hours. Near silent operation allows comfortable room usage. Highly recommended for those looking for the very best. But premium brands like Blueair offer similar functioning at lower cost.
15. Philips Air Purifier with HEPA Filter Type – AC121720 (White_Free Size)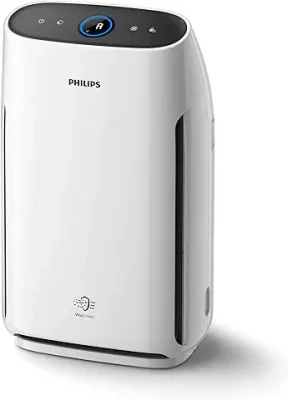 Key Features
Philips AC1217 air purifier uses Vitashield Intelligent Purification System (IPS) to remove upto 99.9% airborne viruses and bacteria. Along with a True HEPA filter to trap 99.97% of particulate matter sized 0.3 microns. Coverage area for standard room size. Available in white color.
Our Expert Review
A very capable air purifier from the reliable Philips brand. We found the AC121720 model to effectively remove indoor air pollutants and allergens in our test room environment. Simple to operate control panel and quiet functioning even on higher fan speed make this suitable for bedrooms and living rooms. Priced a bit higher than comparable models but you do get the Philips promise.
Comparison for best air purifier in india
| Product | Type of Filter | Coverage Area |
| --- | --- | --- |
| Philips Ac1215/20 | True HEPA | Standard room |
| Honeywell Air touch V2 | True HEPA + Activated carbon | 388 sq.ft |
| MI Xiaomi Smart Air Purifier 4 Lite | True HEPA | 462 sq.ft |
| Mi Air Purifier HEPA Filter | True HEPA (replacement) | For Mi 3 model |
| Reffair AX30 | True HEPA | 200 sq.ft |
| Coway AirMega Aim | Green True HEPA | Large rooms |
| AIRTH Air Purifier for AC | Coated HEPA | Works via AC system |
| SHARP Room Air Purifier FP-F40E-W | True HEPA + Deodorization | 320 sq.ft |
| Rosekm Small Air Purifier | True HEPA | Personal/Small spaces |
| PHILIPS High Efficiency AC121720 | HEPA +Activated carbon | Standard room |
| AIRTH Air Purifier for AC | Coated HEPA | Works via AC system |
| Daikin MC55XVM6 | Lifetime HEPA | 440 sq.ft |
| Qubo Smart Air Purifier Q200 | True HEPA | 200 sq.ft |
| Dyson Air Purifier TP10 | 100% Sealed HEPA + Carbon | Variable |
| Philips AC121720 | NanoProtect HEPA + Carbon | Small room |
How to Choose the Best Air Purifier
When selecting an air purifier for your home or office, consider these key factors:
Type of filters – True HEPA filters are most effective at trapping airborne particles. Activated carbon filters help remove odors and gases. Ensure the model has the right filter capabilities.
Room size & coverage – Check the usable coverage area that the air purifier is designed for. Optimal performance requires an appropriately sized device per room.
CADR ratings – Higher Clean Air Delivery Rate indicates faster air purification. Match this to your room size.
Convenience features – Consider smart connectivity options, air quality monitoring capability, auto mode, remote control etc. depending on personal preferences.
Cost considerations – Your budget determines what features you can opt for. Evaluate operating costs like filter replacement expenses.
Different Types of Air Purifiers
1. Whole house air purifiers
Suitable to clean the air throughout your home via installation into HVAC systems or ducting. Requires professional assistance for complex set up. Ideal when you need all rooms purified or have open floor plans.
2. Standalone room units
Self-contained units for placement in each indoor space needing purification. Cater to individual room requirements. Simpler to acquire and operate.
3. Personal air purifiers
Compact units for table top usage in cramped spaces like car cabin, study table, kitchen counters etc. Limited coverage and filtration capability. Low costs suit personal budgets.
Air Purifiers – Usage, Care & Maintenance Guide
Usage Tips
Place unit away from obstacles to airflow and high traffic locations. Near the center is ideal.
Leave windows and doors shut for peak efficiency
Use recommended coverage capacity to determine number and placement in your home
Care & Cleaning
Vacuum/wipe the exterior as needed taking care to not damage internal components
Replace filters as indicated. Check manufacturer guidelines on replacement cycles. Using worn-out filters greatly reduces purification performance.
Clean the sensors periodically with soft brush or wipes. Dust accumulation on sensors can impact functioning.
Safety Considerations
Ensure no leaks or odd smells which indicate internal component damage
Keep combustible substances away from unit
Position power cords properly to avoid tripping hazard
So those were the top options for the best air purifiers you can buy in India this 2023 based on key performance parameters. While room air cleaners have become far more prevalent today due to rising air pollution, make sure to do your due diligence with the help of this guide before purchasing one for your needs and budget. Stay tuned to this space for more essential gadget reviews and buying advice from our resident experts.
FAQs on best air purifiers for India
Q. Which is the best air purifier in India?
The Dyson Air Purifier TP10 Cool Gen1 is regarded as the current best air purifier in India especially for critical needs thanks to its fully sealed H13 grade HEPA filter coupled with activated carbon layer and advanced dual air treatment technologies which removes 99.95% indoor air pollutants without any leakage or wastage of air. Its intelligent app connectivity allows real-time indoor environment diagnosis. Tower air multiplier feature circulates purified air widely in the room. Expensive but provides unmatched purification capacities justifying its quality.
Q. Which is the best air purifier for home in India?
For Indian homes, the Coway AirMega Aim Professional Air Purifier is considered one of the best options. It uses a top quality green True HEPA filter built to last upto 8500 hours offering tremendous value for money with almost no maintenance expenses. Medical grade filtration tackles pollen, smoke, viruses effectively. Its coverage capacity caters well for large rooms, bedrooms and open living spaces operating quietly at night too allowing sound sleep. The high price tag gets justified by its professional grade air purification competencies customized for households.
Q. Which brand of air purifier is best?
Some of the best air purifier brands in India include Philips, Xiaomi, Dyson, Blueair, Honeywell, Eureka Forbes, Sharp among others. Each has models to suit different price points and buyer preferences. Key is to evaluate your specific room size and feature requirements.
Q. Which filter is best for air purifiers?
True HEPA filters along with activated carbon filters form the best combination for air purifiers. This ensures removal of all types of particulate matter and gaseous pollutants from indoor air. Some devices also use pre-filters for larger dust particles as additional stage.
Q. What should be the CADR rating for my room?
Choose an air purifier with Clean Air Delivery Rate higher than your room's area in square feet. For example, for a 300 sq ft room look at purifiers rated above 300 CADR or more. Higher CADR allows faster air purification.
Q. Is an air purifier really effective?
Yes, quality air purifiers which use true HEPA technology are extremely effective at cleaning toxic indoor air. If your indoor spaces suffer from sources of pollution like dust, smoke, allergens, odor etc then a good room air purifier is a smart addition.