A cooler is an important summer essential; you must own one to beat the summer heat. There are several coolers available in the market. However, you must consider your room size before choosing the best cooler for home. It would be best if you looked for a cooler that has a good make and is manufactured by a good brand.
There are several features that a standard home cooler has. You must check these features before you make the final purchase.
This guide will help you in selecting the best cooler for home.
Things to Look for in a Cooler
Looking for the best cooler in the market? While the cooler's design is essential as it adds to the home's aesthetic, there are several other features you must look for in an ideal home cooler.
Some of these features are discussed in detail to aid you with the process of selecting a cooler.
Size
The size of the cooler is an important aspect when selecting a cooler for your home. Coolers are available in different sizes. If you have a large room, you can buy a desert cooler and place it outside the room where it faces the room through the window. However, if you have a small space, you can choose a cooler that moves around with caster wheels.
Turbo Cooling
While the primary purpose of a cooler is to cool the air in the room, different coolers offer different degrees of cooling. You must check if the cooler has the option of turbo cooling and if it gives better results when ice-cold water is added to it.
Fan Speed
The fan's speed is essential when selecting the best cooler for home. Modern coolers have a setting that allows you to change the fan speed per the requirements. You must have the option of altering the speed as per your requirements.
Swing
While a cooler remains stationary, it should cool the entire room. The swing option ensures that the cool air diffuses to the entire room and keeps the room cold. Even cooling the room is very important if you buy a cooler.
Technology
Several new technologies have come into the cooling space, and you should ensure that your cooler is built with them. New-age coolers are remote-controlled and equipped with Wi-Fi to serve the ever-evolving needs of the new-age consumer.
Once you know the kind of cooler you want, you can start hunting for the best cooler for home. There are several great cooler brands with great models available online. You can pick one based on your preference and your budget.
Quick Overview of the Brands
1. Havells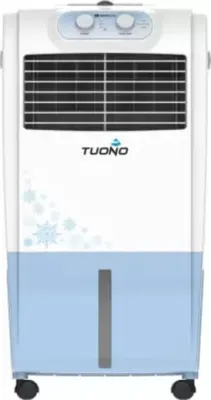 Havells is an excellent brand for coolers. They are known for their design and durability. Havells have coolers that are a great fit for all kinds of houses. Havells is a well-established home appliance company known for producing quality white goods. Most of their coolers are made from plastic and are dust resistant. They are a great value for money. The Havells Freddo 70-litre cooler is one of the best launches by the brand.
What's Great?
Durability: The coolers by Havells are quite durable and can run without any repair for years.
Design: Havells is known for its sleek designs and designs that can go with all kinds of house aesthetics.
2. Bajaj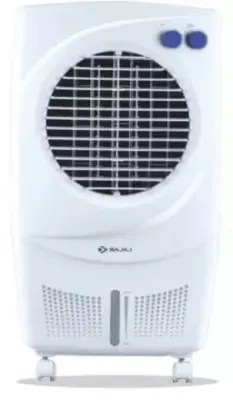 Bajaj is a popular household name for different appliances and is known for making world-class coolers for homes. The Indian brand is known for making coolers that provide heavy-duty performance. They also have exceptional customer service. The best thing about Bajaj coolers is that they come with different cooling modes and are easy on the pocket.
What's Great?
Dustproof: Most coolers by Bajaj, especially the Bajaj MD2020 54 litres Window Air Cooler, are known for being dustproof.
Heavy-duty cooling: All coolers by Bajaj are known for quick cooling and can cool a big room in just a matter of minutes.
3. Orient
Orient Electric is the best-rated company for home electronics like fans, coolers, etc. Hence, if you are searching for a good cooler, you can choose a model from Orient Electric. Their new coolers have the longest air throw and can cool any room in just a few minutes. The Ultimo 50 CD5003H cooler by Orient is known to have Aero-fan technology.
What's Great?
Collapsible louvres: The lovers or the panes of all Orient coolers are collapsible. Hence, it prevents mosquitos from breeding in the cooler's body.
Remote controlled: The new-age coolers by Orient can be easily controlled by a remote. These remotes can manage all the functions of the cooler without any hassle.
4. Symphony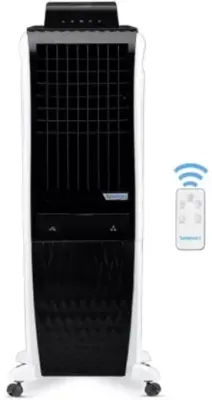 Symphony is a well-established name in the world of coolers. They have a reputation in the market for manufacturing the best diet coolers. A diet cooler is quite slim and occupies very little space but creates a great cooling impact. The coolers by Symphony have a great water capacity and hence, can cool the room for a longer duration.
What's Great?
Power efficiency: Most coolers from Symphony, including the Diet 3D cooler, are known for consuming low electricity. These coolers are a bit expensive but your low electricity bill for a couple of months will compensate for the cost.
Easy control: Most coolers by Symphony either come with a remote or have an in-built touchscreen control panel to use the cooler.
5. Kenstar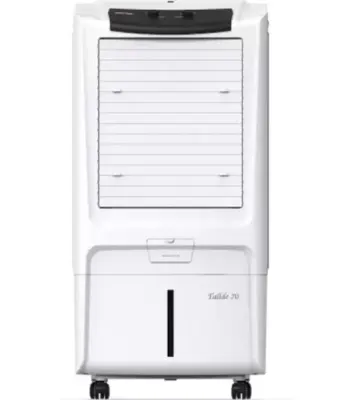 Kenstar is another popular name in the world of coolers. They have coolers for small rooms and are known for their compact designs. However, they have a few larger models as well. The water storage capacity of Kenstar coolers is quite good. Also, these coolers are moderately priced, and you can easily buy 1-2 of them to be used at home.
What's Great?
Unique air deflection: The coolers by Kenstar have a unique ability to deflect air in four ways. Hence, uniform cooling is ensured.
Power efficiency: Most coolers by Kenstar have a good energy rating and are known to consume less power than other coolers in the market.
6. Usha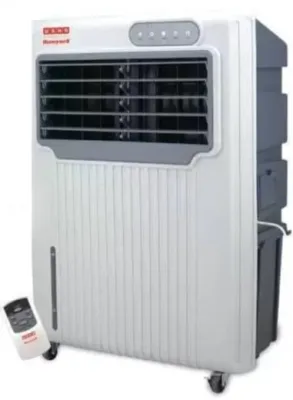 If you are looking for a diverse collection of coolers, you must choose Usha. Usha is a great brand for all home appliances have a great reputation for manufacturing fans that last. Hence, you can consider the brand if you are looking for a range of products.
What's Great?
Customer Support: Usha provides customers with the best customer support and after-sales services.
No noise: The noise cancellation feature is unique to Usha coolers, making their coolers ideal.
7. Crompton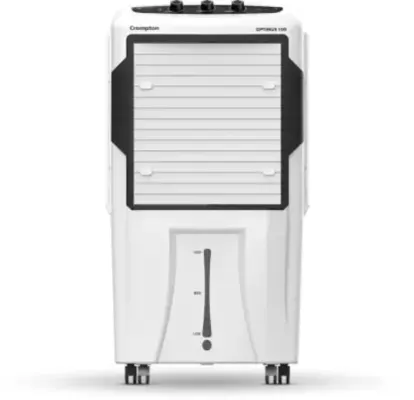 If you are looking for light-weighing coolers, Crompton is a great brand. They have small, light coolers, so you can easily carry the cooler throughout the room. Also, the air throw of the Crompton coolers is quite great.
What's Great?
Effective cooling: Crompton coolers are known for cooling the room at a much faster pace as compared to other coolers out there.
Durability: Though light, the coolers by Crompton are sturdy and quite durable. Hence, they have a great life.
Wrapping Up!
Selecting the best cooler for home can seem like a challenging activity. However, you can sit back and create a list of things you want in a cooler. Once you have determined your requirements, you can look for cooler options online. You must consider the above mentioned brands as they are known for their quality and durability.
FAQs
Q. What Are the Different Types of Coolers Available in the Market?
Ans. ome of the popular forms of coolers available in the market currently are:
Personal coolers
Tower coolers
Window coolers
Desert coolers
Q. In What Kind of Weather Does a Desert Cooler Work?
Ans. desert cooler works during dry summer when the weather is hot but when there is not a lot of humidity in the air.
Q. What Is the Ideal Water Capacity for a Cooler?
Ans. ideally, a cooler should be able to store 30 to 40 litres of water. However, several coolers today can store up to 50 litres of water.
Q. What are the different types of air coolers?
Ans. There are 3 main types of air coolers:
Personal Air Coolers: Compact and portable models ideal for spot cooling single rooms under 150 sq ft. Water tank capacity usually under 30 litres.
Desert/Tower Air Coolers: Tall tower-shaped models to cool medium to large rooms between 200-600 sq ft. Water tank capacity between 50-75 litres.
Window Air Coolers: Rectangular coolers meant for mounting on windows to leverage fresh outdoor air. Suited for small enclosed rooms. Water capacity 10-25 litres.
Q. How do you choose the right size air cooler?
Ans. Choosing the right size cooler depends on the area you need to cool. Some rules of thumb:
Personal coolers can handle an area between 80-150 sq ft
Desert Air Coolers work for 200-600 sq ft depending on their air delivery rate.
Calculate roughly 100 sq ft per 1000 m3/hour of air delivery rate to size appropriately.
Oversized models waste energy, while undersized ones won't properly cool.
Q. What maintenance does an air cooler require?
Ans. To ensure optimal cooling, cleanliness is key for air coolers:
Drain and refill water in the tank 2-3 times per week to prevent buildup and odour
Wipe down exterior with a clean damp cloth every 2-3 days
Use scale remover in the tank once a month
Clean the cooling pads every 2 weeks by removing and rinsing
Replace pads annually before the summer season