Baby showers add an extra spice of excitement to the joy of upcoming parenthood and they're incomplete without perfect gifts. Baby shower gifts should reflect your thoughtfulness and love. Moreover, some gifts can be useful for parents rather than specifically for babies.
With so many choices in the market, it can be hard to narrow down your list.
Fret not, our well-thought list of gift suggestions includes personalised keepsakes to useful and practical presents.
Top 3 Things to Consider While Choosing a Baby Gift
Before delving into the gift options, there are some things to keep in mind. Here are three helpful tips to remember when choosing gifts for baby showers in India.
Functionality and Fun
While charming and adorable presents may catch your attention, it's crucial to consider the gift's usability. New parents always welcome essentials like diapers, wipes, onesies, etc. Therefore, make sure you choose gifts that will actually help the parents alongside being fun and attractive.
Think Long-term
Babies develop more quickly than we may think, so pick presents that will be practical as the child passes various developmental milestones. Look for baby-friendly toys like activity mats or convertible strollers which can be used on a long-term basis.
Decide your Budget
Deciding how much money you want to spend on a gift is crucial. Price varies according to several variables, including product size, brand, and quality. Based on your budget, you can create a list of the things you wish to buy. And then you can reduce your options by choosing things that fall within your price range.
6 Best Gifts for Baby Showers in India
Keeping in mind functionality, fun and long-term use, here are some of the unique baby shower gifts for mom-to-be in India:
Little's Rainbow Stacking Cube
Pampers Diapers
Haus and Kinder Baby Blankets
Philips Avent 2.0 Feeding Bottle
BabyGo Baby Clothes
Motorola MP36 Baby Monitor
1. Little's Rainbow Stacking Cubes
A baby's first toys can greatly impact their growth and development and are one of the best gifts for baby showers in India. Not only do they help them learn about shapes, colours, and numbers, but they also provide a means of self-expression. Little's rainbow stacking cubes help children discover their interests and abilities while having fun at the same time.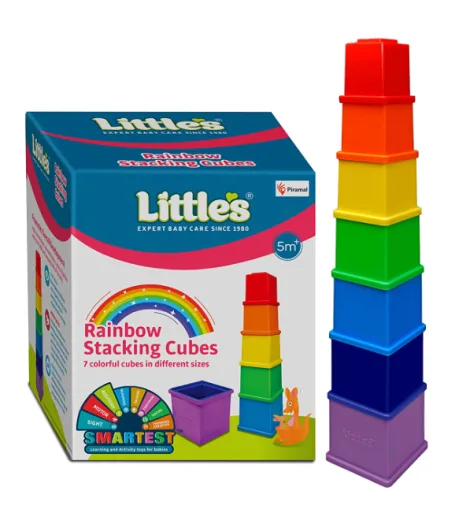 What's Great?
Helps learn new things or reinforce what they already know
Keeps the babies engaged for longer hours
Develops hand-eye coordination and motor skills
Develops reasoning skills, focus, and concentration
Shop from Amazon
Shop from Flipkart
2. Pampers Diapers
Pampers diapers are one of the most reputed brands in the market. They're essential items for baby care and also a recurring expensive purchase for the parents. Therefore, gifting them in bulk is a great practical gift!
They come in different sizes, so make sure to choose the right size for the baby, depending on their weight and height. This will ensure the babies do not feel uncomfortable wearing them during sleep or playtime at home or in public places.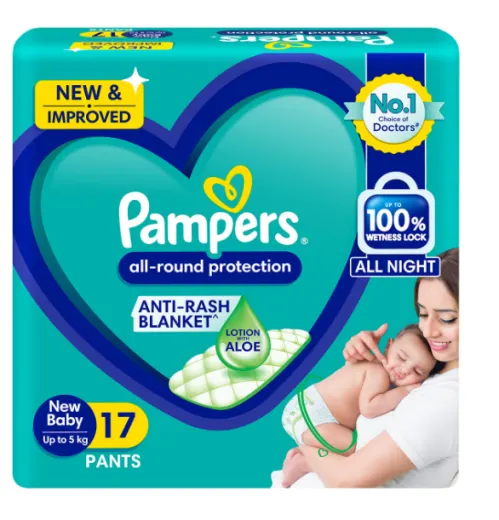 What's Great?
An extremely useful gift that helps keep a baby happy and safe
Provides a baby with protection and comfort on an everyday basis
Shop from Amazon
Shop from Flipkart
3. Haus and Kinder Baby Blankets
Haus and Kinder's baby blankets are known for their ultra-soft and premium quality. It's one of the most important things one must buy for a newborn. Babies love being swaddled and wrapped up in soft cotton blankets.
Get beautiful soft blankets in different colours and patterns if you want a baby shower gift that will hold memories for years to come. They will be treasured by the parents and used by their babies for years.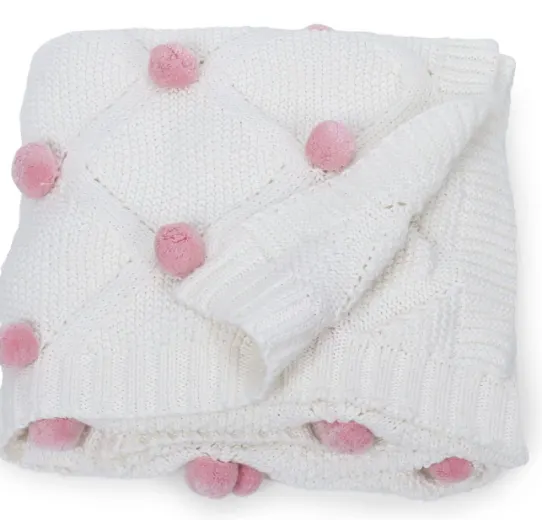 What's Great?
Keeps babies warm during colder weather or evenings when it gets chilly outside
They come in different designs, sizes and colours
Multiple uses, from swaddling to covering while babies are in car seats or strollers
Shop from Amazon
Shop from Flipkart
4. Philips Avent 2.0 Feeding Bottle
This particular variant of feeding bottle is a great addition to breastfeeding for new mothers. They're essential for babies as they help them feed easily without much spillage.
The bottle comes with a wider teat which makes it convenient for the baby to feed. They also come in different sizes varying from 120-260 mL, so choose one according to a baby's age and size.
What's Great?
A soft and flexible teat that is gentle on baby's gums and teeth
Excellent quality materials, such as BPA-free plastic guarantee the baby's safety
A wider neck with an anti-colic valve makes it easy to clean and maintain
It's one of the most important newborn items to purchase
Shop from Amazon
Shop from Flipkart
5. BabyGo Baby Clothes
BabyGo clothes make the perfect gift for the little bundles of joy. From onesies to rompers, hats, socks and more – there's always something cute you can buy as a gift.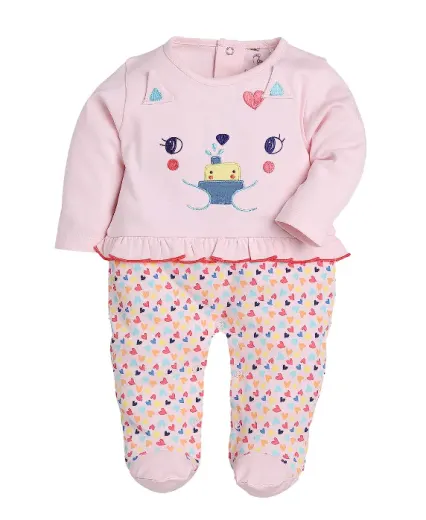 What's Great?
They are soft, comfortable, and easy to wear
A wide variety of styles and colours are available
The price point is affordable and a practical choice
Shop from Amazon
Shop from Flipkart
6. Motorola MP36 Baby Monitor
A baby monitor is another great gift for new parents because it allows them to keep an eye on their babies without being physically present near them. Motorola MP36 is an advanced model with good video quality, so a parent can see what the child is doing at any given time, be it from the office or another room.
These monitors are beneficial and make for unique baby shower gifts for mom-to-be in India. This baby monitor is also a great choice if your gift receiver has multiple young ones at home.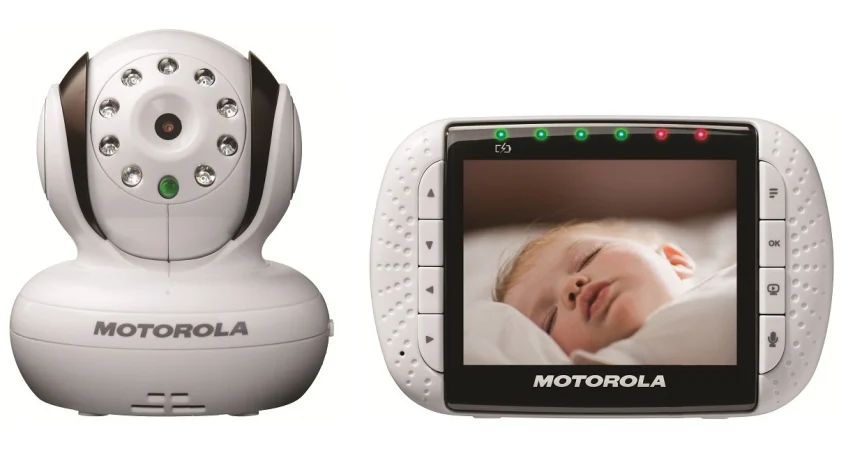 What's Great?
Comes with a 200m range with a good LCD display
Has remote control and is also available in the wireless version
Help keep an eye on the little one while they sleep with infrared night vision and room temperature monitor
A one-year warranty is available as well
Shop from Amazon
Shop from Flipkart
Conclusion
There are many factors to consider for choosing the best baby gift but the above listed options meet the three most important ones – functionality and fun, long-term and budget-friendly.
There are various brands that specialise in gifts for baby showers in India. Whether it is baby diapers or bottles, there will undoubtedly be unique baby shower gifts for mom-to-be in India available for you to buy.
Therefore, considering the items in the blog will surely get you praise and blessings from the gift receivers.
FAQs
1. Where do I buy baby gifts from?
There are many places where you can buy gifts for babies, both online and offline. Supermarkets are great when you're purchasing them offline, or else we have listed Amazon, Flipkart, Ajio and Myntra to buy online.
2. How much should I spend on gifts for baby showers?
The amount of money you spend on a gift depends on your budget. You can spend as much or as little as you like but remember that quality is always the top priority for baby gifts.
3. Which ones are the best baby gifts to give?
Some of the most popular ones include clothes, toys, and books. You can also give a gift basket filled with various items or a gift set that includes everything needed for your new arrival's first months at home.
4. What do I get for my best friend who just had a baby?
You can give anything from clothes, toys and accessories to home décor items. You can even gift them some accessories and clothes for their little ones. You can also give them some diapers in bulk so they don't have to worry about running out of them.