Are you looking for good-quality soft toys as your child prefers to cuddle them while sleeping? Or, do they enjoy playing with soft toys throughout the day? If the answer is yes, you've found the most appropriate article to learn more about the best soft toy brands in India.
We tend to associate soft toys with children; however, the reality is a bit different. Many adults also like to keep soft toys with them to combat loneliness and declutter their heads after a hectic day.
To add to that, soft toys play a significant role in providing a feeling of security along with emotional comfort and support to both children and adults.
If you are interested in buying soft toys, knowing where to begin might be challenging because there are plenty of choices available. We have compiled a list of the best soft toy brands in India to help you find the ideal choice for you.
How to Choose the Best Soft Toy Brands in India ?
Let's look into the factors that you should take into consideration while opting for the best soft toy brands in India.
Purpose: Decide on the purpose of buying the soft toys. Pick a toy that is easy to wash and dry if it is intended for playtime. Choose something distinctive and visually appealing if it is for decoration purposes. Go for something soft and cosy if you are looking for a cuddly sleep companion.
Quality: It always makes sense to pick up toys that are made of high-quality material. These materials are capable of withstanding rough handling and lasting longer.
Material: Always look for the best soft toy brands in India that offer organic materials, such as cotton. These substances are the ideal choice for kids because they are not only reliable but also harmless.
5 Best Soft Toy Brands in India
1. Mirada
2. Scooba
3. Babique
4. Jam & Honey – Amazon Brand
5. Hug 'n' Feel
1. Mirada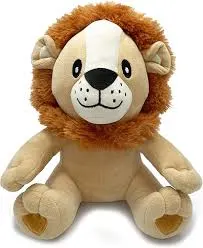 Mirada is one of the best soft toy brands in India, offering delicate and cuddly character toys for your children. They provide an array of soft toy collections made of soft faux fur that gives not only a luxurious but also a cosy feel.
The soft faux fur makes the Mirada soft toys ideal for cuddling. Mirada soft toys are made of top-notch, non-hazardous fur, so you can feel safe letting your child snuggle with them.
What's Great?
Easily washable and non-toxic
Made with top-quality material
Extremely soft and perfect for snuggling or cuddling
2. Scooba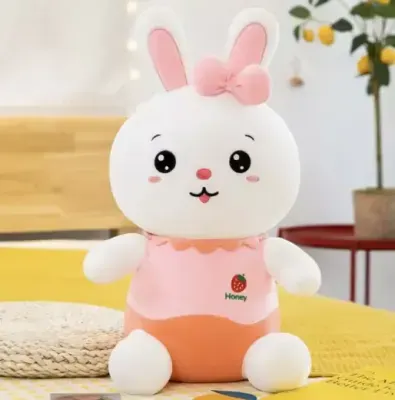 The main USP (Unique Selling Point) of Scooba soft toys is their vibrant and appealing use of colours to make the toys eye-catching. If you want to use soft toys for a decorative purpose to light up your child's bedroom, Scooba soft toys can play an ideal accent role.
Additionally, your kid would never get bored with the Scooba soft toys, as they are not only entertaining but also super soft. The brand never compromises on soft toy quality and uses high-quality plush fabric with soft PP cotton stuffings.
What's Great?
Sturdy and not easily damaged
A large range of designs
Made with non-toxic material
3. Babique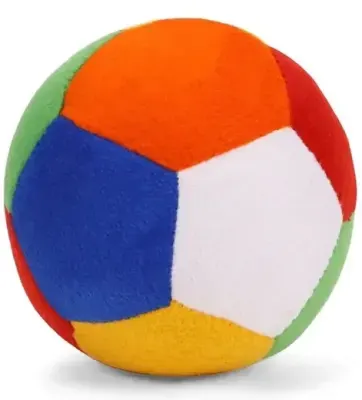 Buy a Babique soft toy for your child and see how your kid embraces it as his best friend in no time! The Babique soft toy craze among little ones makes perfect sense because of its incredibly fluffy and cuddly features. The use of microfiber along with soft fabric makes the Babique products exceptionally spongy.
What's Great?
Made with premium fur and non-hazardous polyester materials
Excellent durability
Made with anti-allergic polyester
4. Jam & Honey – Amazon Brand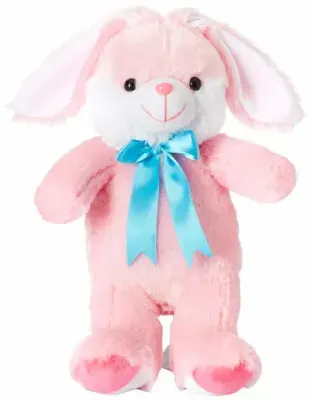 The plush and fluffy Soft toys from the Amazon Brand Jam & Honey will never fail to bring a spontaneous smile to your anyone's face! This puffy toy is produced out of a warmly soft fabric and stuffed with organic fibres, making it extremely lightweight and cuddly.
Washing these soft toys is never a hassle because they contain washable material appropriate for both manual and machine washing.
What's Great?
Durable stitching with the use of non-toxic material
Made with non-allergic material that makes it extra safe for children
Makes a great gift option for adults and kids alike
5. Hug 'n' Feel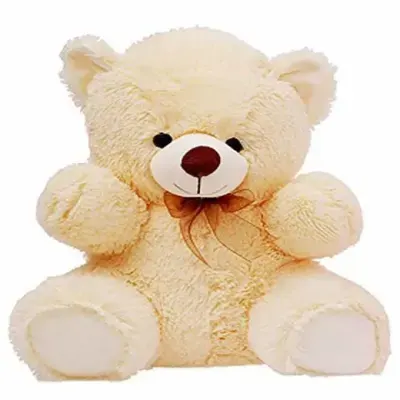 As the brand name denotes, the soft toys from Hug 'n' Feel are meant for hugging and cuddling because of their super soft quality. A soft, squishy toy from Hug 'n' Feel is always a good choice, not only for a child but also for an adult who enjoys having a cuddly companion.
Hug 'n' Feel offers a huge product range that comes with different types of soft toys that are not only good quality but also ensure easy upkeep.
What's Great?
Easy to wash
Availability of various sizes and colours
Large size options available
Comparison of Best Soft Toy Brands in India
| Brand | Key Material | Standout Features |
| --- | --- | --- |
| Mirada | Soft faux fur | Extremely soft, non-toxic, easily washable |
| Scooba | Plush fabric, soft PP cotton | Vibrant colors, sturdy, non-toxic |
| Babique | Microfiber, premium polyester fur | Fluffy, durable, anti-allergic |
| Jam & Honey – Amazon Brand | Soft washable fabric, organic fibers | Lightweight, cuddly, non-allergic |
| Hug 'n' Feel | Squishy soft material | Great for hugging, easy care, size options |
Conclusion
The Indian toy market is huge, and there are multiple suppliers offering soft toys in different price ranges and different designs. However, these five soft toy manufacturers have become industry leaders by constantly impressing consumers with their commitment to high-quality products and customer service.
Their broad product selection complies with the fundamental standards of a high-quality soft toy, such as safety, durability, and toxin-free materials. So, if you are planning to buy a soft toy soon, try these five top soft toy brands to get the best deal!
FAQs about Best Soft Toy Brands in India
1. What kind of material goes into making soft toys?
Typically, hypoallergenic, cotton and organic materials are used to make soft toys. This is due to the fact that they ensure the safety of your kids and permit more playtime.
2. Which company in India produces and sells the most amazing soft toys?
According to popularity, the best soft toy brands in India include companies like Jam & Honey, Miniso, Hug 'n' Feel, and Mirada. These companies produce an extensive selection of soft toys appropriate for kids belonging to different age groups.
3. Can you wash soft toys?
Washing soft toys is now permissible as the best soft toy brands in India use washable materials for making modern soft toys. You can wash them either by hand or with washing machines.
You should consider washing your soft toys every other week because it ensures that they are least likely to be infected and bother your child's health. If you are not comfortable with hand-washing or machine-washing, you can try spot-cleaning them.
4. What makes an excellent soft toy?
If you are purchasing soft toys for children, safety is the first thing you should think of. You should look up the best soft toy brands in India offering soft toys manufactured of child-safe materials without any toxic substances.
When buying a soft toy, verify that the seam is firm and tough to keep the stuffing inside tightly. It ensures that the children don't tear the gauge and endanger themselves by swallowing the stuffing.