Dark circles under the eyes are a common beauty concern for many people. Whether from genetics, lack of sleep, allergies or simply aging, those pesky dark circles can make you look tired and older. Finding the right under eye cream can help reduce the appearance of dark circles and brighten the under eye area.
In this comprehensive guide, we have researched and reviewed the top 10 best under eye creams for dark circles available in India. Compare ingredients, pros and cons and pricing to find the best under eye cream for your needs.
Best Under Eye Creams for Dark Circles in India
1. Kiehl's Creamy Eye Treatment with Avocado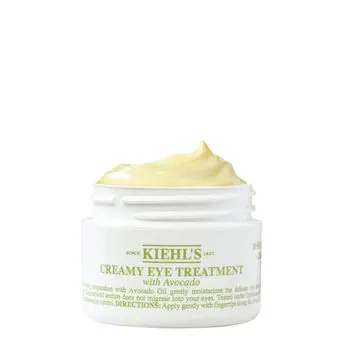 Kiehl's avocado eye cream is enriched with avocado oil, beta-carotene and shea butter to moisturize and nourish the delicate under eye area. The creamy formula helps improve the appearance of dark circles, fine lines and puffiness.
Key Features:
Hydrates and protects the under eye area
Made with avocado, a natural source of amino acids and vitamins
Ophthalmologist tested and suitable for sensitive eyes
Best place to buy: Nykaa
2. Himalaya Under Eye Cream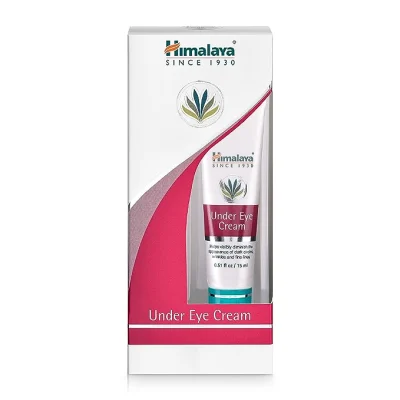 This herbal under eye cream from Himalaya contains herbs like wheatgerm and cucumber that helps to improve dark circles, puffiness and crow's feet around the eyes. It hydrates the delicate eye area and helps reduce darkening pigmentation.
Key Features:
Contains carrot seed oil, aloe vera, honey and grape extracts
Reduces the appearance of dark circles and fine lines
Lightweight non-greasy formula suitable for all skin types
Price: ₹115 for 15ml
Best place to buy: Amazon
3. Lotus Herbals Nutraeye Rejuvenating And Correcting Eye Gel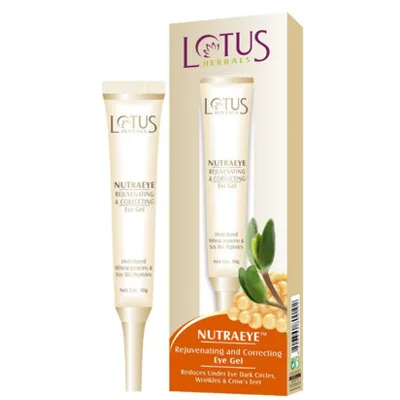 This rejuvenating eye gel from Lotus Herbals contains actives like grape seed extracts, mulberry and chamomile that help lighten dark circles. It also helps improve collagen and minimize fine lines.
Key Features:
Enriched with Haloxyl and Chamomile extracts
Helps minimize the appearance of wrinkles and fine lines
Claims to reduce dark circles and puffiness in 4 weeks
Price: ₹395 for 15ml
Best place to buy: Nykaa
4. Biotique Bio Seaweed Revitalizing Anti Fatigue Eye Gel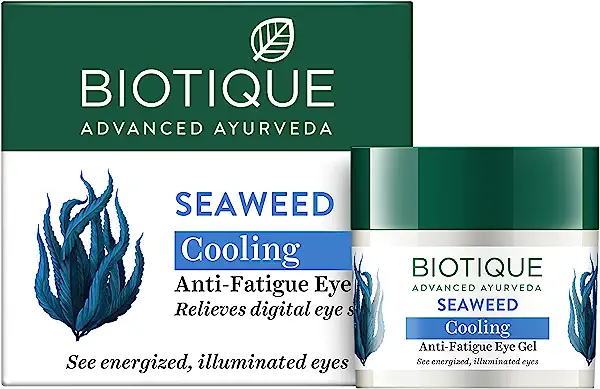 Biotique's refreshing under eye gel contains seaweed extracts that help relax tired eyes and reduce dark circles, while honey, almond oil and aloe nourish the delicate eye contour. It helps refresh tired eyes.
Key Features:
Contains seaweed, honey and almond oil
Helps reduce dark circles, puffiness and fatigue
Ayurvedic formulation suitable for all skin types
Price: ₹199 for 20g
Best place to buy: Amazon
5. mCaffeine Naked Detox Coffee Eye Cream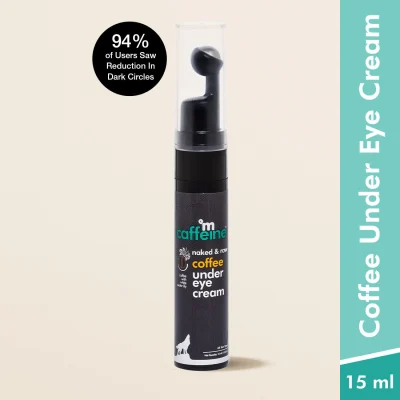 This unique eye cream from mCaffeine harnesses the power of coffee to nourish and rejuvenate the under eye area. The caffeine in coffee helps reduce puffiness and boosts blood circulation to minimize dark circles.
Key Features:
Contains Arabica coffee, Vitamin E and hyaluronic acid
Lightweight gel-cream texture ideal for Indian skin
Paraben & silicone-free formulation
Price: ₹575 for 15ml
Best place to buy: Nykaa
6. Olay Eyes Illuminating Eye Cream

Olay's brightening eye cream is a lightweight, nourishing formula that hydrates the under eyes and improves dark circles with consistent use over 4 weeks. It contains vitamins, amino peptides and niacinamide.
Key Features:
Light-reflecting pigments instantly brighten dark circles
Vitamin B3 and peptides improve hydration
Reduces the appearance of fine lines and crow's feet
Price: ₹399 for 15gm
Best place to buy: Amazon
7. Forest Essentials Intensive Eye Cream With Anise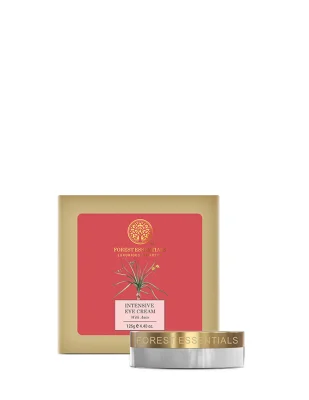 The Forest Essentials eye cream contains anise to regenerate cells, sandalwood oil to brighten and plum to reduce puffiness. The rich cream deeply hydrates the skin and diminishes the look of dark circles.
Key Features:
Ayurvedic formulation with botanical actives
Softens fine lines and wrinkles
Free of parabens, sulfates and synthetic fragrance
Price: ₹1375 for 20g
Best place to buy: Nykaa
8. Lakme Eyeconic Under Eye Cream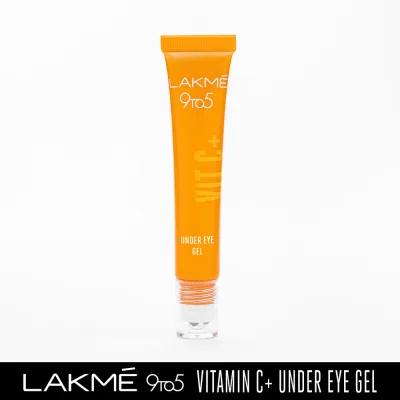 This budget-friendly eye cream from Lakme is enriched with vitamins B3, E, F, and collagen boosting peptides to improve the appearance of dark circles. It also contains skin brightening licorice.
Key Features:
Lightweight, non-greasy formula
Affordable pricing
Reduces dark circles and hydrates under eye skin
Dermatologist tested
Price: ₹250 for 10g
Best place to buy: Nykaa
9. The Face Shop Mango Seed Eye Cream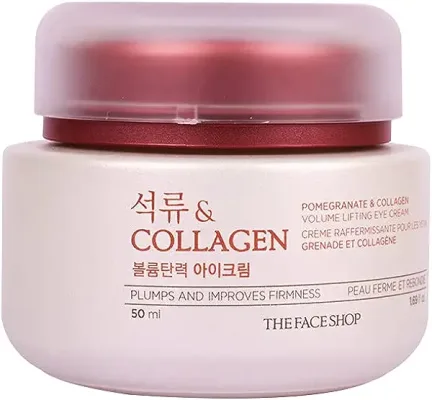 The Face Shop's mango seed eye cream contains antioxidant-rich mango seed butter that nourishes the under eye area. The rich formula also improves the look of fine lines and wrinkles.
Key Features:
60% mango seed butter moisturizes and protects
Smoothes fine lines and improves elasticity
Soothing cream suitable for sensitive skin
Price: ₹995 for 30ml
Best place to buy: Amazon
10. WOW Eye Luscious No Parabens Under Eye Cream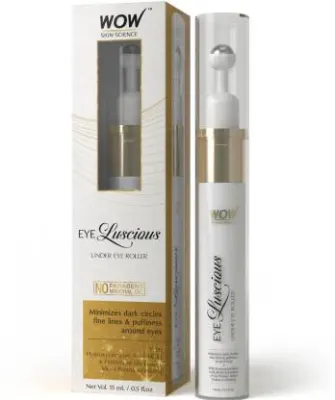 This dermatologically tested under eye cream from WOW is formulated with coffee bean extracts, organic jojoba oil, Vitamin E and chamomile oil. It helps reduce the look of dark circles, puffiness and bags under the eyes.
Key Features:
Contains organic & natural ingredients
Lightweight, non-sticky texture
Suitable for sensitive skin
Paraben, sulfates & mineral oil free
Price: ₹349 for 15g
Best place to buy: Flipkart
---
Now that you have seen the top recommendations, here is a detailed review of the best under eye creams for dark circles available in India.
How to Choose the Best Under Eye Cream for Dark Circles
With a wide range of under eye creams available today, choosing the ideal one for your skin can seem challenging. Here are a few important factors to consider when picking an under eye cream for dark circles:
Check the Ingredients
Look for proven ingredients that target dark circles such as:
Vitamin C – Has skin brightening abilities and antioxidant properties to reverse sun damage. Also boosts collagen production.
Retinol – This vitamin A derivative minimizes pigmentation and stimulates collagen synthesis to reduce fine lines. Pick a lower concentration if you have sensitive skin.
Caffeine – Constricts blood vessels and reduces puffiness and swelling. Also has anti-inflammatory properties.
Hyaluronic acid – This humectant provides intense hydration to plump up the skin and minimize dark circles.
Ceramides – These lipids help strengthen the skin barrier and lock in moisture.
Peptides – Small protein molecules that boost collagen. Look for copper peptides or Haloxyl.
Arnica, ginseng – Herbal extracts that help minimize dark discoloration.
Licorice extract – Natural skin brightener that inhibits pigmentation.
Pick the Right Texture
Under eye skin is very delicate, so the cream should absorb fast without pulling or dragging the skin. Gel, gel-cream and lightweight lotions are ideal textures.
Consider Your Skin Type
Normal and combination skin – pick oil-free gels or lotions. For very dry skin, choose richer creams with nourishing oils.
Don't Ignore Packaging
Look for airless pumps or tubes that let you squeeze out just the required amount. Transparent jars can cause contamination.
Read Reviews
Check online reviews to gauge real customer experiences before choosing a product. Look out for any irritation or adverse reactions.
Compare Value for Money
Set a budget and look for value for money rather than just the cheapest options. Premium brands tend to perform better despite higher prices.
How to Apply Under Eye Cream the Right Way
Cleanse and gently pat your under eye area dry. Don't rub.
Apply any serums, treatments before the eye cream.
Take a small pea-sized amount of eye cream. Don't pull or tug the delicate skin.
Gently dab the cream on your ring finger and smoothly apply from inner to outer corners.
Tap the cream to help it penetrate instead of excessive rubbing.
Apply it twice daily, ideally morning & night, for best results.
Follow up with a moisturizer, sunscreen (AM) and makeup as required.
Using the right application techniques ensures the cream is fully absorbed and works effectively. Being gentle with the thinner skin here prevents damage.
---
How to Select the Best Under Eye Cream According to Skin Type
For dry skin: Seek a nourishing, creamy formula like Kiehl's Avocado Eye Cream or Forest Essentials Intensive Eye Cream. Avoid foaming, gel-based creams.
For oily skin: Pick a light, non-comedogenic gel cream like Himalaya Under Eye Cream. Avoid intensive creams with mineral oil.
For sensitive skin: Use hypoallergenic products like WOW Eye Cream free of fragrances and dyes. Seek dermatologist's advice before trying new products.
For mature skin: Look for collagen boosting formulas with hyaluronic acid, peptides and retinol like Olay Eyes Illuminating Cream. Avoid heavily fragranced creams.
For pigmentation & dark circles: Seek skin brightening agents like Vitamin C, licorice extract, niacinamide and kojic acid.
FAQs about Under Eye Creams for Dark Circles
1. At what age should you start using an under eye cream?
It's advisable to start using an under eye cream in your mid to late 20s as prevention. Skin starts showing signs of aging like fine lines and dullness around this age. Addressing those early changes helps delay the aging process.
2. Can men use under eye creams?
Yes, men can and should use an under eye cream or gel twice daily. Men's skin also suffers from dryness, dark circles, wrinkles and sun damage around the eyes. Using a moisturizing under eye cream formulated for men provides nourishment and protection.
3. How long does it take for an under eye cream to work?
It takes 4-8 weeks of consistent usage, twice daily, to notice visible results from an under eye cream. Some immediate benefits like hydration may be seen sooner. But diminishing dark circles, puffiness, fine lines takes time as the skin cell regeneration process is slower around the eyes.
4. Is it okay to use a facial moisturizer under the eyes?
Thinner, delicate under eye skin needs specially formulated moisturizers rather than regular facial creams. Under eye creams contain ingredients targeted towards problems like dark circles, puffiness and fine lines in lighter textures. So they are safer and more effective around the eye contour.
5. Can under eye creams be used to prevent wrinkles?
Yes, starting to use an under eye cream in your late 20s can help prevent wrinkles. Look for nourishing, collagen boosting formulas with peptides and retinol. These ingredients repair early skin damage and reinforce the skin matrix to delay aging signs.
6. How do you depuff eyes?
To depuff eyes and reduce bags:
Use an under eye cream or gel with caffeine to constrict blood vessels. Chill the cream or keep it in the fridge for added cooling sensation.
Place chilled cucumber or green tea bags over eyes for 10-15 mins.
Massage under eyes gently with ice cubes wrapped in cloth.
Keep head elevated while sleeping.
Follow a low salt diet and drink plenty of water to minimize fluid retention.
7. Which ingredient is best for dark circles?
Some top ingredients for fading dark under eye circles are:
Vitamin C: Brightens pigmentation
Retinol: Boosts skin cell renewal
Niacinamide: Minimizes pigmentation
Caffeine: Constricts blood vessels
Hyaluronic acid: Hydration plumps up skin
Haloxyl: Thickens skin over time to conceal darkness
8. Should I use an eye cream if my under eyes are already moisturized?
Yes, even if your under eye area is well hydrated, you should still use a dedicated under eye cream. Creams made for the eye region contain ingredients that specifically target problems like dark circles, puffiness, fine lines which a regular moisturizer won't address.
9. How do you apply eye cream without pulling the delicate skin?
Dot the cream around the eye contour area and use a gentle patting motion with your ring finger to spread it evenly instead of rubbing the thin skin under eyes.
You can also warm the cream between your fingers before application so it glides on smoothly without dragging on the skin.
Avoid using too much cream so it doesn't feel heavily layered. A little goes a long way for under eyes.
Be very gentle during application. Never tug or pull the thin, sagging skin.
10. Why does my under eye cream sting my eyes?
Under eye creams can cause stinging, burning, watering eyes due to:
Using too much product too close to the lashline where the skin is ultra-sensitive. Avoid waterline.
Letting cream migrate into eyes. Close eyes gently after patting cream in.
Using formulas with potential irritants like alcohol, fragrance, citrus oils. Opt for gentler hypoallergenic creams.
Having dry, compromised skin barrier around eyes. Moisturize adequately before applying cream.
Using creams with ingredients like retinol and AHAs that can cause irritation. Pick a lower concentration.
Conclusion
Caring for the thin, delicate skin around the eyes requires specially formulated creams. Under eye creams that hydrate, nourish and treat specific concerns like dark circles, puffiness, fine lines can help minimize various aging signs for more youthful, brighter looking peepers.
This comprehensive guide covers the best under eye creams for dark circles available in the Indian market. We have discussed their key ingredients, suitability for different skin types, pros and cons, pricing and where to buy them. You can now choose your ideal eye cream based on your skin's needs and say goodbye to stubborn dark circles and eye bags!