Men's beards have been known to signify masculinity and power. Beardstime, several beard styles for men have evolved, while many other new beard styles for boys are coming into existence. Not only men but also women appreciate the efforts of men to look groomed with a beard, along with the dedication to creating and maintaining it in the long term. This has been a source of motivation for men to grow and maintain their beards properly. Apart from this, such beard styles add to the style statement of men in their personal and professional lives. If you are looking for beard styles for boys and men, including long and short beard styles, then you have landed at the right place.
Before diving into the details of the recommended beard styles for men, let us first check out the simple ways in which you can determine the best beard style for yourself.
How To Choose the Perfect Beard Style?
If you want to learn about the best beard styles for men that suit your face and personality, then you can refer to the following points:
You must ensure that your beard does not overpower your personality and vice versa. It should complement your personality.
If you have large facial features- mouth, nose, chin, and even eyes- you must choose a dense beard style. It will sync with your face and lead to a sober and sophisticated look.
In case of a prominent nose, you need to opt for designs that create a thicker moustache.
On the other hand, if the face size or nose size is comparatively smaller, then ones can try for a well-defined moustache or beard to balance the features, thus providing a complete look.
Therefore, you can use the tips mentioned above and try the following beard styles for men to look great.
Short Beard Styles for Men
If you are a professional who doesn't have the liberty to grow your facial hair too much, or if you like to keep your face light, these short beard styles might inspire you.
1. Short-Boxed Beard
This is one of the most popular short beard styles for men. If you are looking for a professional look, then this type of beard would suit you best. If you want this style, you need to grow your beard properly for at least a week. This is because the short boxed beard connects three segments, i.e., soul patch, moustache, and chinstrap. Therefore, men can get this beard style with much ease.
2. Bushy Mutton Chops Beard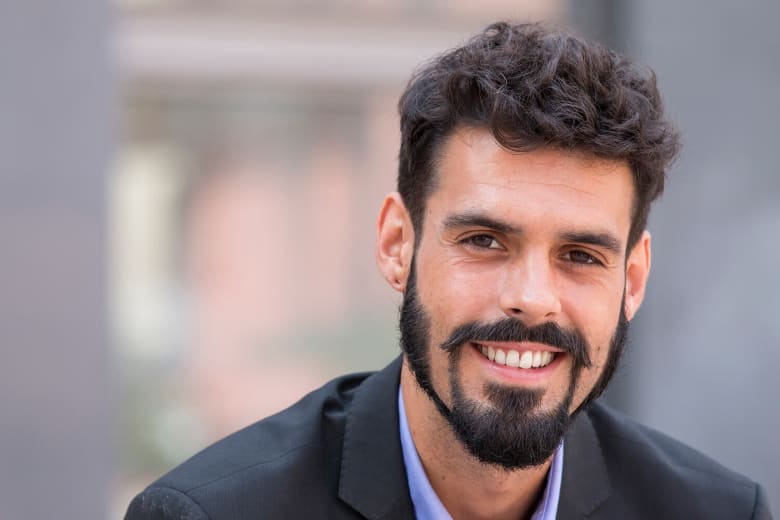 Mutton Chops Beard is one of the unique and easy-to-create men's short beard styles. To create this look, you need to ensure that you grow your typical beard and trim the parts present on the cheeks. You also need to trim the area around the neck and cheeks. During the entire process, you must keep in mind that you keep the area around the beard clean for a defined mutton chops beard.
3. French beard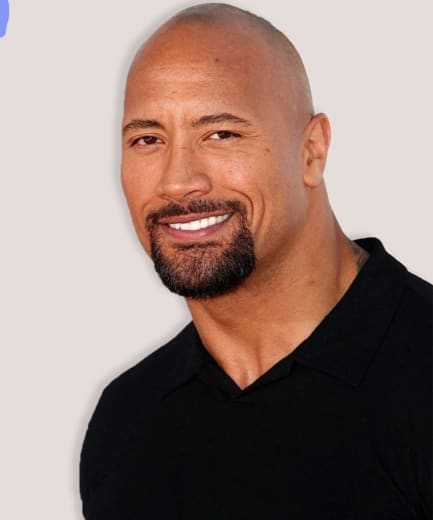 You can easily create this modern look with a trimmer. First, remove the unwanted, excess hair from your face. It will create a square shape beard around the mouth with tapering beard present cheeks. The best part of such short beard styles for boys is that they can be either casual or professional, depending on how it is carried. Such a style suits men who prefer modern attire in their daily routines. Apart from this, maintenance is much easier for men who want to look great all the time without investing much time in maintaining the beard.
4. Anchor beard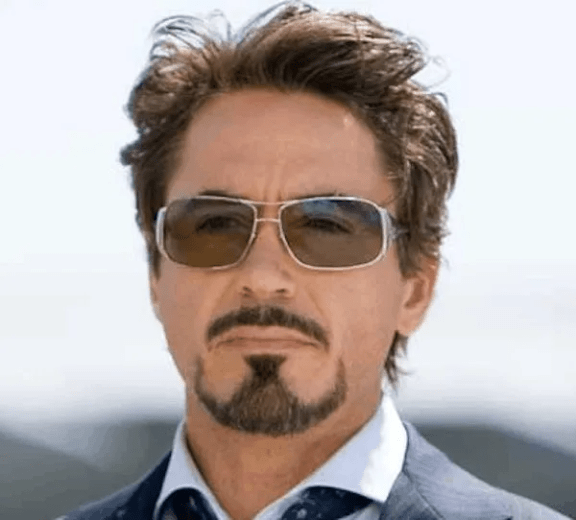 As the name suggests, this beard style is an interesting one. This type of beard style comprises two segments- the first one is above the lips, and the second one is below it. This beard consists of a thick moustache and chinstrap combined with an anchor goatee. You can trim the facial hair to give the required definition to the beard. Therefore, if you are looking for one of the best beard styles, you must practice for a smart look in your daily life. Proper beard maintenance will help you look smart and stay out of the crowd.
Long Beard Styles for Men
If you want to take a break from the regular short beard, you can explore long beard styles for boys and men. Here are some of the most popular styles that make the long beard eye-catching.
1. Full-Polished Beard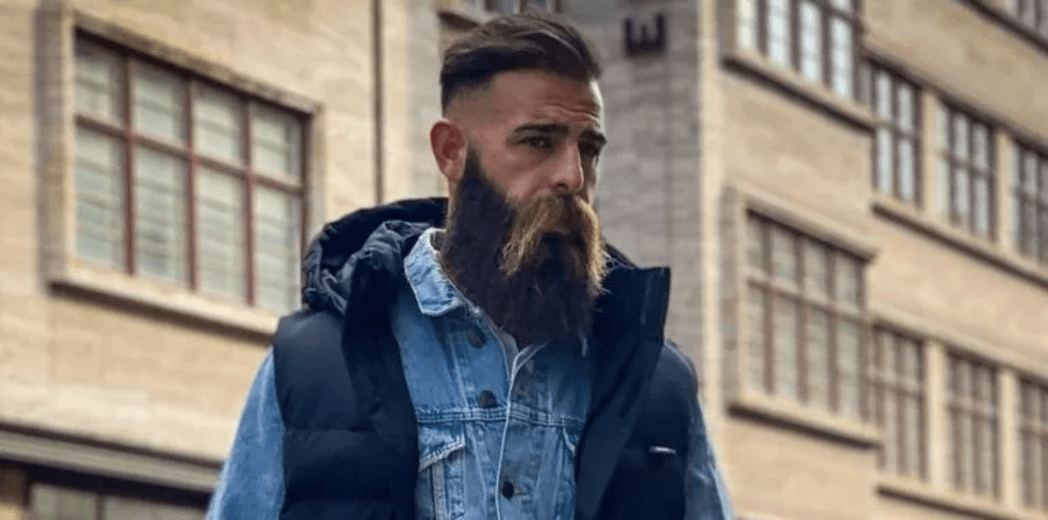 Most men feel a long beard can hamper their professional look at office and business meetings. But now you can get both the effects like a pro with a fully polished beard. Long beard styles require much more routine attention and care than short beard styles for men. Proper cleansing of a long beard is much more important. Wash the beard regularly and moisturise it properly with beard oil. It would be best if you kept in mind that regular trimming of flyaways will help grow and maintain the beard in the best possible manner.
2. Power Beard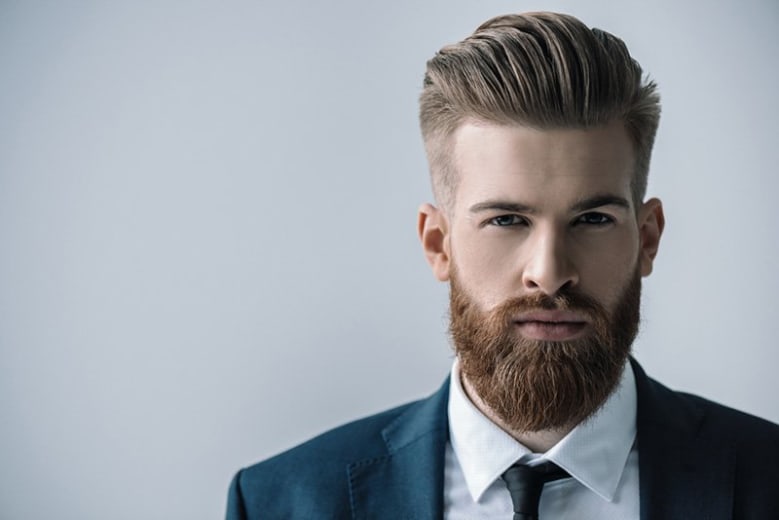 For decades, certain beard styles for boys and men determined their status in society, especially in the political sector. One such beard style is the power beard. If you want to create that classic look that indicates power, grow your beard to 4-6 inches and see the improvement in your personality. Thanks to its unique look, this beard grants a powerful touch to your look.
3. Long Goatee Beard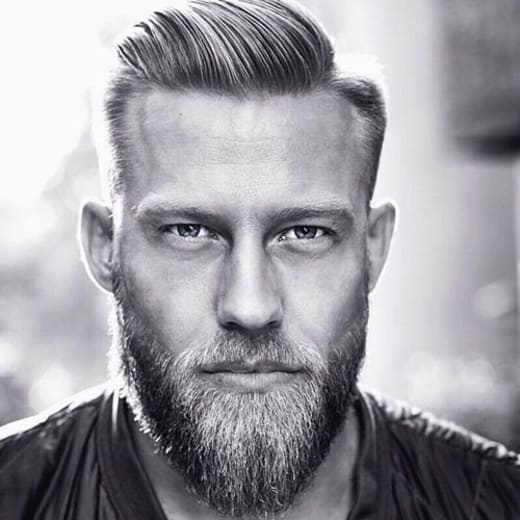 A long goatee beard is the best if you are looking for a bold look that will make you stand out from the rest. You need to focus on two parts, i.e., goatee and moustache, for an effective long goatee beard Stayt stay confident and rock in one of the most interesting long beard styles for men. This beard style is much similar to the extended goatee, which is also known as Hollywoodian Beard Style.
To Sum Up
Thus, you can choose one of the best beard styles for men and boys and elevate your overall look like a pro in your personal and professional routine. Take care of your facial hair and turn it into an amazing and long-lasting beard for a more defined personality.
FAQs
Q. What is the most popular beard style?
Short-boxed beard is the most popular beard style in the present times. Apart from this, Hollywoodian, short rounded beard, and faded beard are some of the well-known beard styles for boys and men.
Q. Are beards trending in 2023?
Absolutely! There's a craze all around to style men's facial hair and create that glamour, sophisticated, or sober look in daily routine.
Q. What is the No.1 beard style for men in India?
The thick stubble beard style has currently grabbed the number 1 position in the list of men's beard styles in India.
Q. What is the best beard length?
The best beard length is less than 2 mm, which works best for men who prefer short beard styles for men. Ipreferrefers a 3-4 mm beard; you can go for the long beard styles for boys and men.