Pick the Perfect 4K Smart TV for Your Home [2023]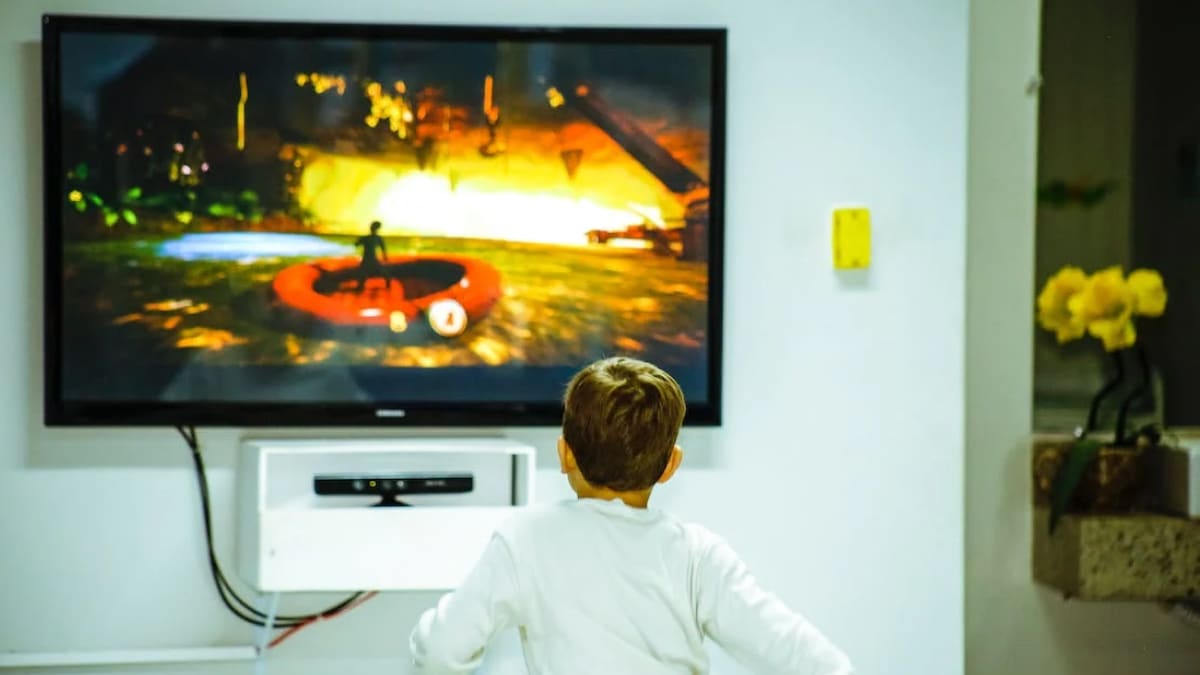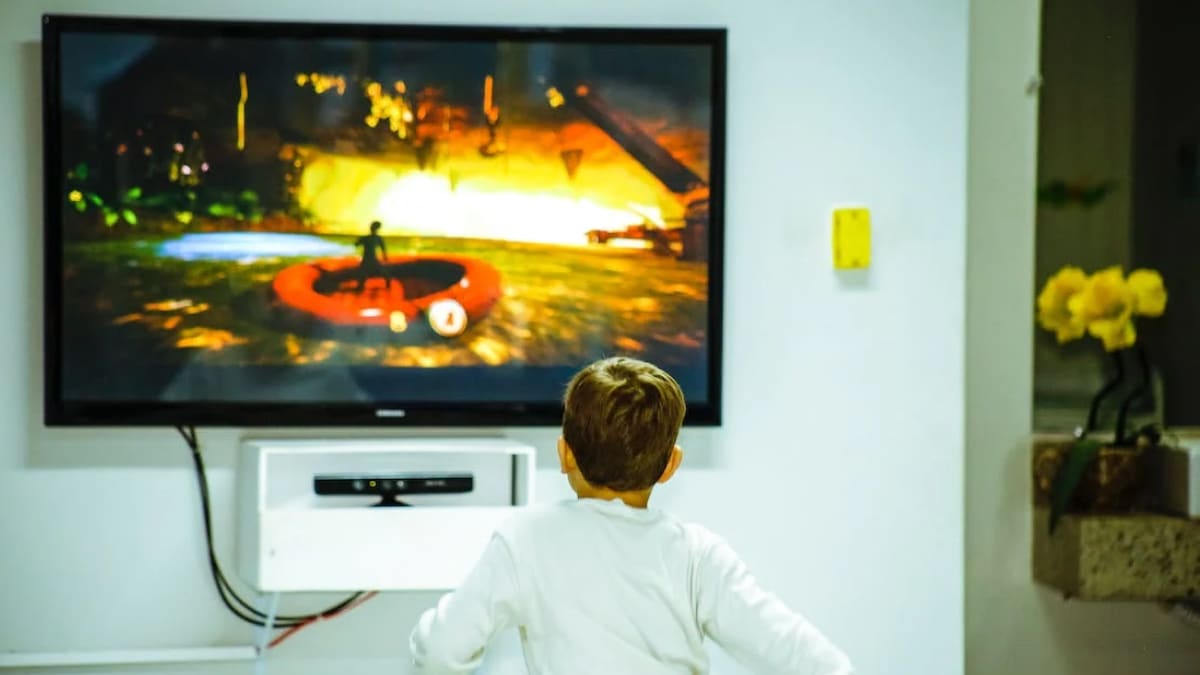 We are in the middle of the golden age of television. Never before have televisions been of such high quality and available at such great prices.

Smart features in the latest televisions mean that you can not only browse all the traditional TV channels but can also stream television shows and movies from around the world (South Korea, we are looking at you).

But how do you choose the best 4K TVs in India? With so many options out there, it can get confusing. That's why we've brought you this short guide for the best 4K TVs in India that will ensure that you pick the right one.

How to Choose the Best 4K TVs in India?

When choosing the best 4K TVs in India, here are some factors that need to be considered:

1. Screen Size – Choose a TV in a size that is just right for your room. It shouldn't be too big (this can overwhelm you) or too small (this can make it harder to watch). For example, if you have a viewing distance of 6 feet to 8 feet, then it's best to get a TV with a screen size of 55 inches.

2. Picture Quality – The picture quality cannot be compromised. While 4K ensures that the minimum resolution requirement is met for a large TV, you can also additionally consider opting for an HDR (High Dynamic Range) TV which improves the colour and the contrast.

3. Smart Features – In 2023, you cannot afford to get a TV without the necessary smart features. The TV needs to be able to connect with Android TV so that you can access all the most popular apps, such as Netflix, Amazon Prime Video, Disney+ Hotstar, YouTube, etc. Alternatively, you can get a TV which can connect to an OTT smart device such as Firestick, Apple TV, or Mi Box.

4. Price – It goes without saying that you need value for your money. It's best to buy a 4K TV that has all the features that you need while also being cost-effective. You can also check the EMI options available for a particular model, and it's best if a no-cost EMI is available.

Top 5 4K TVs in India

These are the best 4K TVs in India to choose from. Each brand brings its own style and pros and cons.
Sony
Samsung
Xiaomi
Redmi
LG
Let's dive in.
1. Sony Bravia 139 cm (55 inches) 4K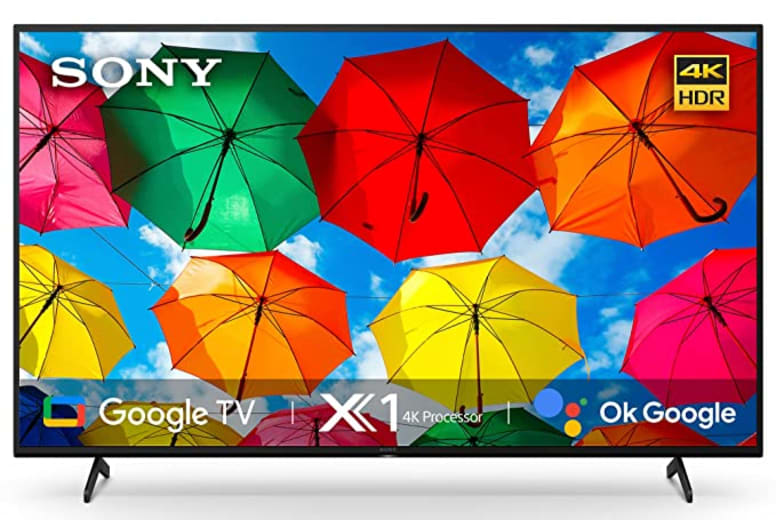 Sony needs no introduction, but we'll try our best anyway. Sony is a leading Japanese brand that is a household name around the world, not just for TVs but also for smartphones, cameras, audio equipment, gaming equipment, and other appliances. The company is known for its premium products, which are priced on the higher end of the spectrum but deliver quality to match.
What's Great?
178 degrees viewing angle.
High connectivity with 3 HDMI Ports and 2 USB Ports.
HDR Display.
Shop from Amazon 
Shop from Flipkart
Shop from Reliance Digital
2. Samsung 4K 58 inches Crystal Pro Series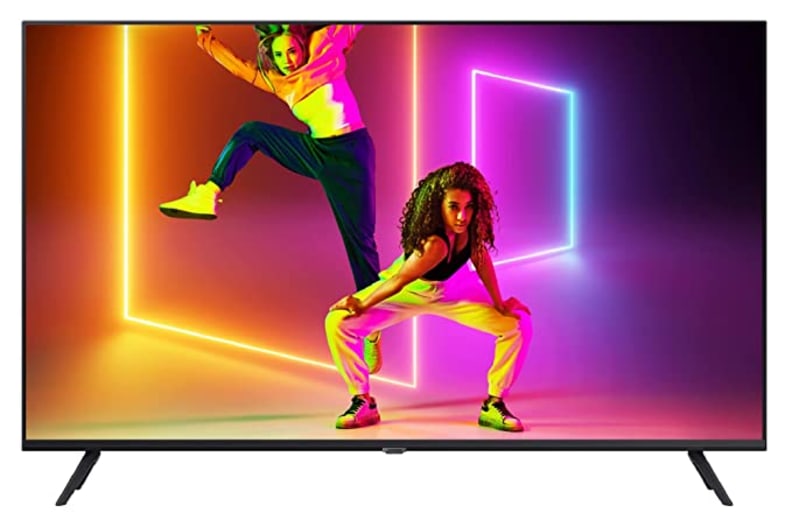 Samsung has been making waves in the smartphone world, but it's also making top-of-the-line televisions. The company is a South Korean multinational conglomerate that makes a name for itself in every product range that it enters. Samsung's televisions are known for their durability and reliability. They also deliver excellent customer service in India.
What's Great?
Unique screen size of 58 inches.
One billion colours
Air Slim Design
Shop from Amazon
Shop from Flipkart
Shop from Reliance Digital
3. Xiaomi 4K 43 inches 5X Series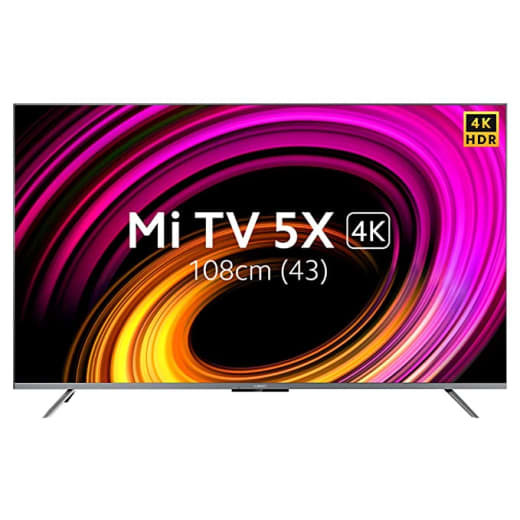 Xiaomi is a relatively new Chinese brand that is making waves around the world. The brand is known for its feature-packed products, which combine elegance with affordability. Xiaomi's televisions are frequently on the bestseller charts in India, and the company is leading the way with cutting-edge innovation to stand out from the crowd.
What's Great?
300+ Free Live Channels
16 GB Storage
HDR 10+
Shop from Amazon
Shop from Flipkart
Shop from Reliance Digital
4. Redmi X65 65 Inches 4K Smart TV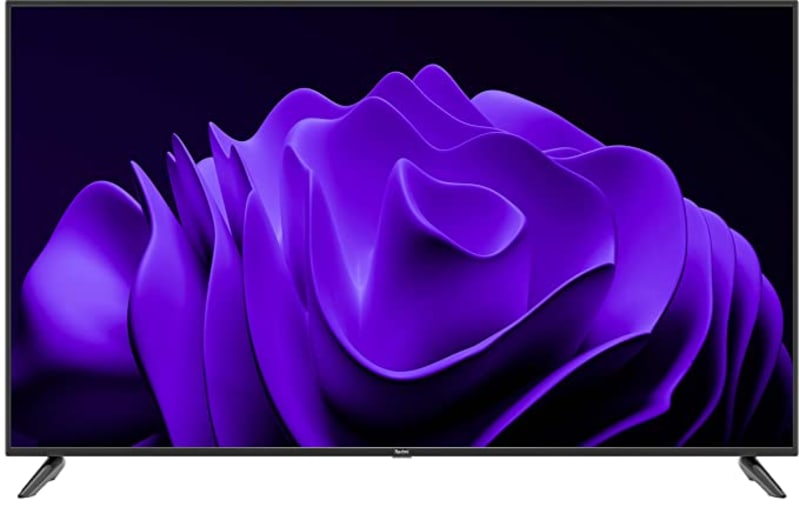 Redmi is another Chinese brand on our list, and for a good reason. Redmi is a brand that is known for its no-nonsense products that get the job done without any hassle. The company provides excellent customer support in India, and it has a wide product range which has something for everyone. It started out as a smartphone manufacturer and has branched out into televisions. They produce some of the best 4K TVs in India.
What's Great?
178 Degree Viewing
Android TV 10
HDR 10+
Shop from Amazon
Shop from Reliance Digital
5. LG 43 inches 4K Smart TV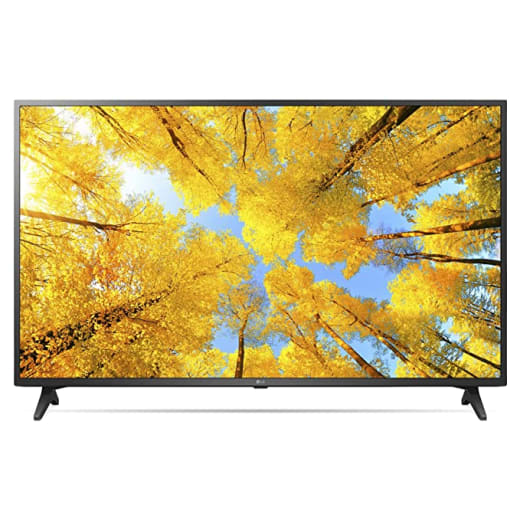 LG has been in operation since 1947 and is one of the largest South Korean companies. LG is known for a wide range of consumer appliances such as refrigerators, air conditioners, televisions, smartphones, microwave ovens, washing machines, and a lot more. LG's televisions are known for their high reliability and elegant designs. Their televisions are made for people who love the attention to detail.
What's Great?
Game Optimiser and Dashboard design.
AI ThinQ
WebOS 22
HDR 10 Pro
Shop from Amazon
Shop from Flipkart
Shop from Reliance Digital
Wrapping Up
You're spoilt for choice when it comes to choosing the best 4K TVs in India.
This list has been designed to narrow down your options as much as possible while also giving you a good overview of what is out there. A lot of the television series mentioned in this list are available in various sizes, so you can pick a size that works best for you.
We hope this list of the best 4K TVs in India helps you make an informed purchase.
FAQs
1. What is a 4K television?
The "4K" refers to the resolution of the television. The higher the resolution of the television, the more clear the picture quality will be. A 4K resolution television is one of the highest resolutions for television, which is available in the Indian market today.
2. What is a smart television?
A smart television is a television which can connect to the internet. This means that you no longer require a cable connection to your house or a satellite dish connection. You can watch shows and movies directly through the internet thanks to various apps which are available nowadays.
3. Can I watch Hotstar, Netflix or Amazon Prime Video on my television?
If you purchase a smart TV in India, then most smart TVs will allow you to access Hotstar, Netflix and Amazon Prime Video. Before making a purchase, check the description of the television to check whether these apps are supported. Even if you don't have a smart TV, you can still access these services by connecting your TV to a smart device such as an Amazon Fire stick or a Mi Box or an Apple TV device.
4. How do I install my television?
When you make a purchase of a television from an online store like Amazon or Flipkart, you may receive free installation with the purchase. Otherwise, you can also purchase an installation at the time of purchasing your TV at a low price. If such an option is not available, you can contact the customer support team of the brand of your television and ask them for television installation service.