The Best Carrom Board Brands in India Today [2023]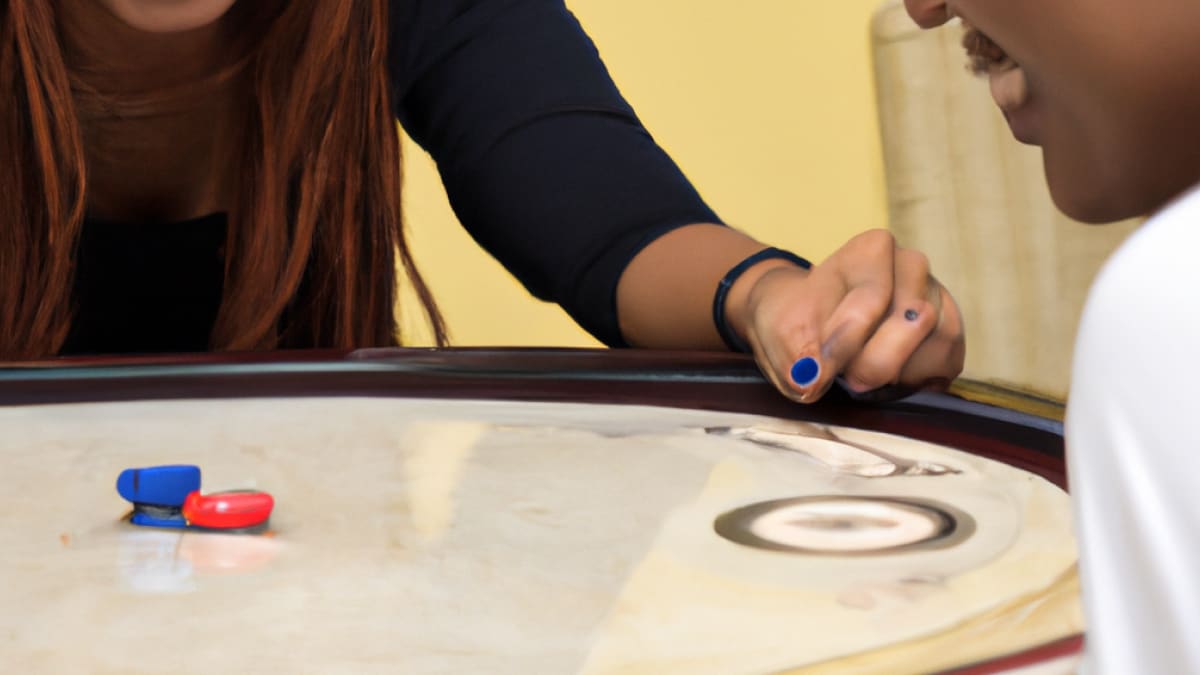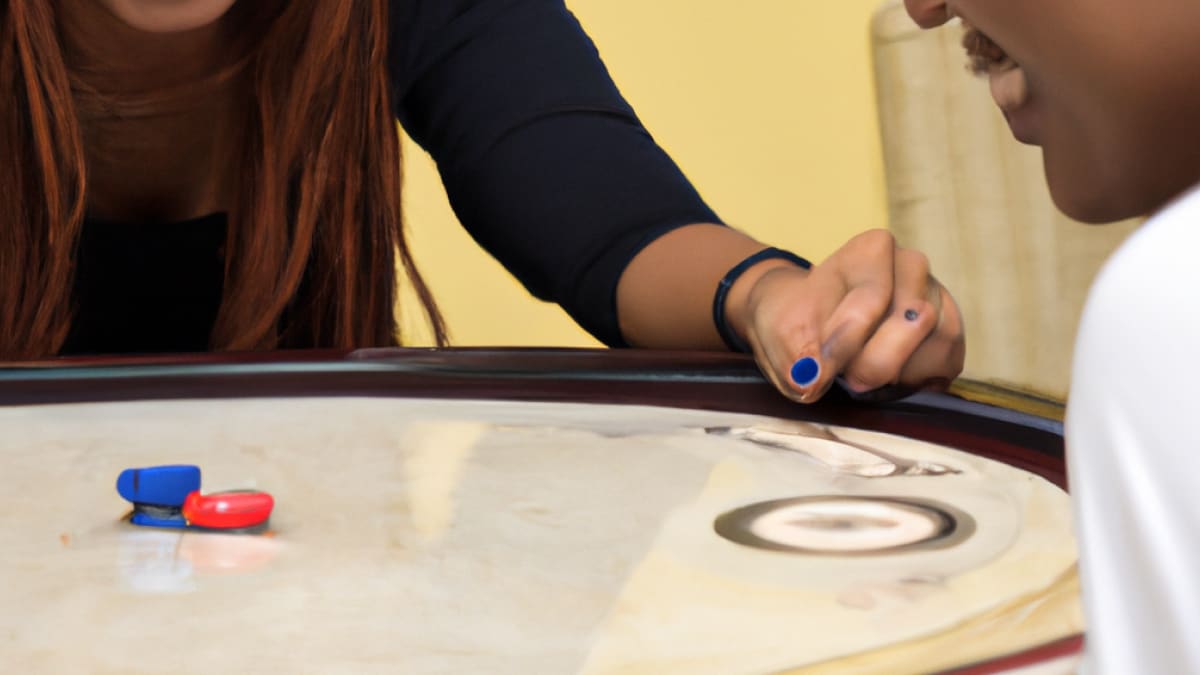 Carrom is not just a game but a passion for many in India. To elevate your skills and to truly enjoy the game, you need a high-quality carrom board. Playing carrom on a sub-par board can ruin the fun. To ensure you have the best carrom experience, we've rounded up some premium carrom boards you can buy in India today. Whether you're a professional player or just starting off, these boards will take your game to the next level.

What to Look For in a Good Carrom Board?

A good quality carrom board can greatly impact how you enjoy this popular indoor game. Here are a few key things to note when looking for one.

Durability: A carrom board is usually a one-time purchase that should last for years. The board should be made of high-quality materials, preferably plywood, and should be able to handle regular use without any wear and tear or warp over time.
Smoothness: A smooth surface is essential for a good game of carrom. The board should be polished to a fine finish and not have any rough spots or defects.
Craftsmanship: The lines and pockets on the board should be precise and even. This will ensure that the game is fair for everyone involved.
Brand reputation: Look for a carrom board brand with a good track record of producing high-quality boards.

Now that you know what to look for, let's look at the best carrom board brands in India today.

The Top 5 Carrom Board Brands to Look Out For

Here are the five best carrom board brands to consider before buying one.

1. Stag

Stag is one of the oldest carrom board brands in India. Established in 1922 by Lala Arjan Das Kohli, Stag is now a renowned multi-sport brand with clients in over 200 countries. They are known for producing high-quality carrom boards with precision craftsmanship. They offer various boards suitable for different skill levels and price ranges.

What's Great?

Stag's carrom boards are made from prelaminated particle boards of the highest quality.
They are durable.
Have a wide variety of options, from international boards down to boards for hobbyists.

Buy from Stag's official website

Buy from Amazon

2. SISCAA

SISCAA is another well-known brand in the Indian carrom market space. They are known for manufacturing some of the best carrom boards that are high-quality and durable. Siscaa provides various options, including tournament-quality, beginner, and professional boards. They also sell carrom accessories such as strikers, carrom men, powder, and covers. SISCAA is one the few carrom board brands with an excellent track record for after-sales service.

What's Great?

A sea of options for every skill level.
Made from premium materials.
Excellent quality and durability

Buy from Amazon

Buy from Flipkart

3. SURCO

SURCO is another famous carrom board brand with a good reputation among carrom enthusiasts. Based out of Mumbai, this company caters to the carrom needs in over 25 countries worldwide. What's unique about them is that they also make hexagonal carrom boards which can accommodate six players at once.

What's Great?

They offer carrom boards of various sizes and for different skill levels.
Use of premium materials such as birch plywood and solid wood.
Highly durable carrom boards.

Buy from Amazon

Buy from SURCO's official website

4. SYNCO

SYNCO is a carrom board brand based out of Jalandhar. They manufacture and import carrom boards for the Indian market and export them. They take special care in using eco-friendly packaging for all their products and use thick nets for the pockets for improved durability. They make some of the best carrom boards in India today.

What's Great?

They are an environmentally conscious company that uses eco-friendly packaging.
They use premium quality English birch plywood that is highly durable and can be finished very well.

Buy from Amazon

Buy from SYNCO's official website

5. GSI

GSI is short for Garg Sports International Private Limited and is a popular carrom board brand based out of Meerut in Uttar Pradesh. Carrom boards from GSI are known for being durable, offering excellent rebound capabilities, and are made to be water-resistant. There are plenty of choices in terms of design and finish, and they are also reasonably priced. They also make all the accessories you need to enjoy a carrom game with your friends and family.

What's Great?

Top-notch quality at affordable rates.
Carrom boards from GSI are made from water-resistant materials.
Readily available on e-commerce sites.

Buy from Amazon

Buy from Flipkart

Summing It Up

There you have it, the best carrom board brands in India. With a sea of options to choose from, it can take time to pick the right carrom board. However, this blog should make it easier for you to narrow your search. Whether you're a beginner or a seasoned professional, there's a carrom board out there for you, so save time and go and buy yourself a carrom board today.

FAQs

1. What are the most popular carrom board brands available in India today?

Stag, SISCAA and SURCO are some brands that manufacture some of the best carrom boards in India today.

2. What are the different types of carrom boards available?

Carrom boards come in various sizes and designs. Some are made and designed to meet the standards required for International or national level competitions, while a few are intended for hobbyists or carrom clubs.

2. What materials are used on the best carrom boards?

The best materials for a carrom board are durable and resistant to warping, such as solid wood, plywood or MDF. In addition, Carrom Boards are available in different thicknesses, which will affect the overall price of the board as well.

3. How do I maintain my carrom board?

The best way to maintain your carrom board is to keep it dry and away from any high moisture areas. Avoid spilling water on them, and keep them covered when not in use.

4. How do I choose the right carrom board for me?

When choosing a carrom board, consider your skill level, the size of the board, the quality of the playing surface, and your budget. Then, try out different boards and see which one you feel is best.