Top 5 Coconut Oils for the Best Health of Your Hair [2023]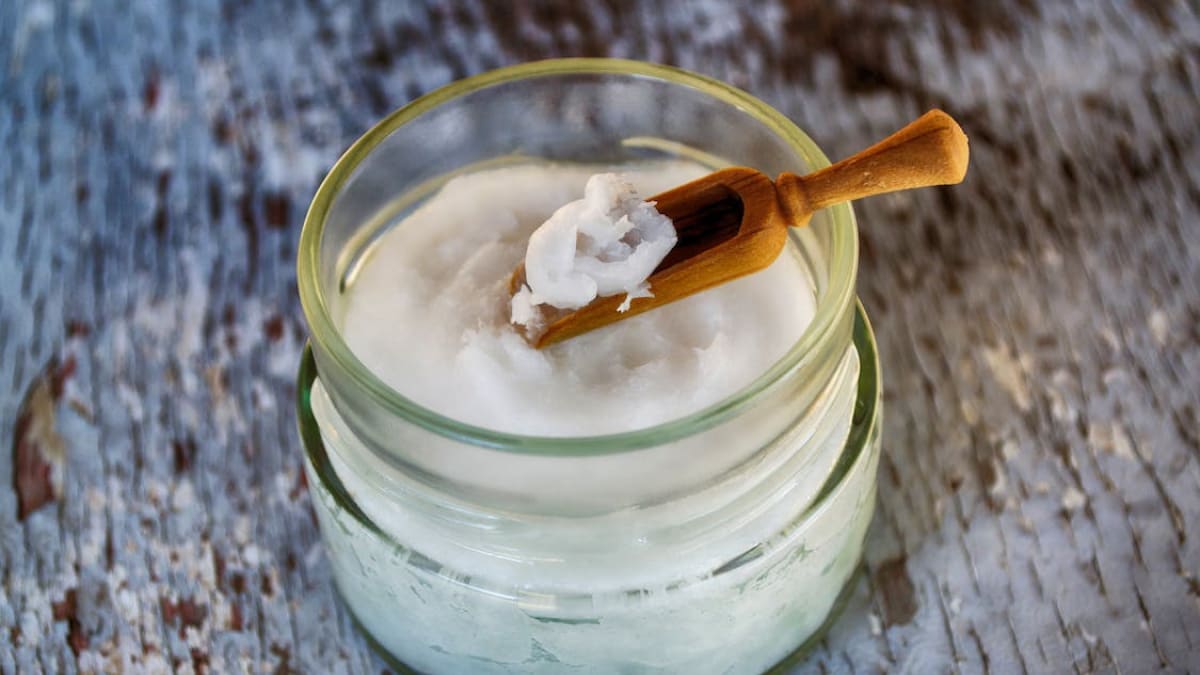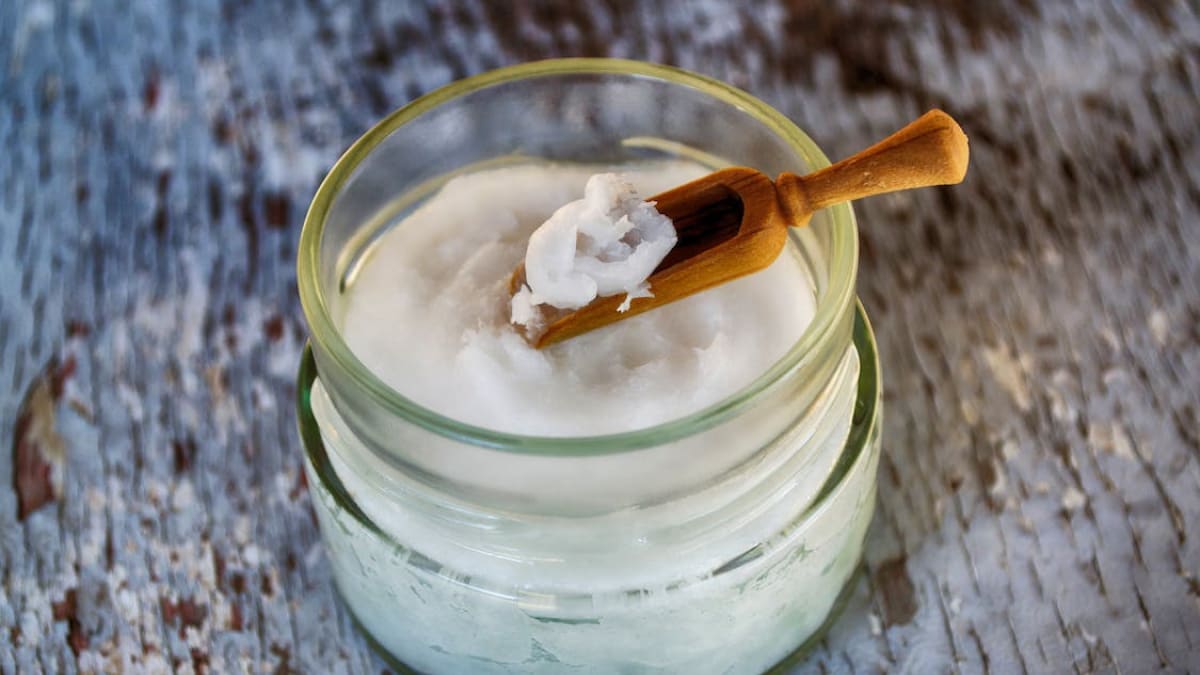 Coconut oil has been an age-old remedy for dry, dull, lusterless hair. It promotes growth, and massaging the scalp will strengthen the roots. Coconut oil has multipurpose usage for application on hair and cooking. Coconut oils are the best solution for hair as they are a natural moisturizer and are rich in minerals. The antimicrobial properties keep the scalp and hair healthy. The best coconut oil for hair will add a strong sheen to your hair locks and enrich non-frizzy hair in weather conditions.

There are a variety of coconut oils available in the market, but to figure out the right kind, we have listed 4 parameters to check for selecting the best coconut oil for hair.

How to Choose the Right Coconut Oil?

Apart from reading the general set of instructions on the pack for oil conditions and harmful chemical ingredients, listed below are some important things to look for:

Unrefined Virgin Coconut Oil: Unrefined virgin coconut oil is cold pressed, and no heat or chemicals are added to it, so the nutrition is preserved, and it is considered the best kind for your hair.
Read Labels for Ingredients: Look for non-hydrogenated oil. It comes from freshly grown coconuts and is deprived of the use of pesticides, so it does not possess any trans fats.
Check Certifications: Your oil must be 'Fairtrade Certified' and come with a 'No-GMO Seal of Approval.' This will tell you the oil has passed all the tests and is pure.
RBD Label: An RBD label checks the procedures done on the oil. This label tells if the oil is refined, bleached, or deodorized. These processes are known to remove the necessary antioxidants and phytonutrients.
Fractionated Oil: Fractionated coconut oil means the oil that stays in liquid form and will remain as such even with increased temperatures. When you buy a fractionated oil, the solid compounds present in the oil are broken down for a final lightweight and non-greasy product of oil.

5 Best Coconut Oil for Hair in India

Based on these parameters, we have listed the top 5 best coconut oil for hair if you want to enhance your hair care. We have listed the top 5 best coconut oils to use for the health of the year.

Based on their extraction method and purity of ingredients, the top 5 best coconut oil for hair in India are:

1. Max Care Virgin Coconut Oil

This cold-pressed coconut oil is extracted right from coconut milk. This goes through a refinery process without any chemical addition. It has an ingrained coconut aroma while making your hair dandruff free and silky.

Pros:

Virgin
Unrefined
Unbleached
Boosts scalp health
Lightweight

2. Parachute 100% Pure Coconut Oil

Parachute is the trusted coconut oil brand in Indian households. Parachutes use sun-dried coconuts to make their oil, which is 100% natural. It goes through 27 purification processes to make it the best coconut oil for hair and the most trusted brand.

Pros:

Natural soothing smell
Lightweight
Trusted brand
Safe for sensitive scalp

Buy FromAmazon
Buy From Flipkart
Buy From Blinkit

3. Patanjali Coconut Oil

Patanjali is an Ayurvedic and Herbal brand. This reflects in all its products, and coconut oil is no different. It is cold-pressed to preserve all the natural ingredients of the coconut. Extracted from coconut milk, this is one of the most herbal and organic oils, making it the best coconut oil for hair.

Pros:

Comes from pure coconut oil
Easy to preserve
Hassle-free for use during cold months
Lightweight
No preservatives
No added fragrance

Buy FromAmazon
Buy From Flipkart

4. Forest Essentials Cold Pressed Organic Virgin Oil

A luxury Indian beauty brand inspired by Ayurveda for the wellness and nourishment of your body. Their coconut oil is cold-pressed from the freshest coconuts. It nourishes your hair with vitamin E content that is aimed to protect your hair from everyday sun and pollution damage. This oil is undoubtedly the choice for ayurvedic scalp massages and is, therefore, the best coconut oil for hair.

Pros:

Lightweight
Organic
Eco-friendly packaging
Soothing scent
Vitamin E

Buy FromAmazon

5. Meera Pure Coconut Oil

The coconut oil by Meera is one of a kind. It is extracted from the dried kernel of coconuts. Without any trans fats, this is one of India's best coconut oils for hair. Because of copra, or dried kernel, this oil inherits moisturizing properties and is, therefore, best for frizzy, dry hair, typically the Indian hair type. This one-of-a-kind coconut oil takes 7 days to bottle as it goes through a three-step filtration process.

Pros:

Natural aroma
Chemical free
No added preservatives
Boosts hair growth

Buy FromAmazon
Buy From Bigbasket

Conclusion

Coconut oil has a lot to offer for its variety of purposes. It has a lot of benefits for all kinds of hair and renders it nourished, giving it a silky and lustrous look. Give yourself a 10-minute massage with the coconut oil of your choice now and then to treat your dry scalp. Look for the right coconut oil with ingrained nutrients and the above-listed parameters to improve the quality of the oil you buy. Using it religiously at regular intervals will promote hair growth and provide you with the hair quality you want.

FAQs

Q. Can coconut hair oil reduce my hair fall?

Ans. Yes, coconut oil is effective in reducing hair fall.

Q. Which is the best Ayurvedic hair formula for hair shine?

Ans. Kama Ayurveda is known to have the best hair formula for retention and shining of the hair and enhancing its quality.

Q. Are coconut oils lightweight?

Ans. Yes, most coconut oils listed here are available lightweight in the market.

Q. Is fragrance good in coconut oils?

Ans. The added fragrance is not a good ingredient for coconut oil, but a natural odour of coconut is essentially present and is considered a healthy fragrance.