Your baby deserves to feel the soothing embrace of a jhula from the very first moments, which not only lulls them into a deep sleep but also offers a secure and nurturing atmosphere.
Our hand-selected assortment includes jhulas made with the best materials, state-of-the-art technology, and ergonomic designs to provide unmatched comfort and safety.
Whether you're looking for a traditional hanging jhula for a baby or an automatic rocker, we have compiled a list to help you make an informed decision about the jhula for a baby.
Tips on Choosing a Jhula for a Baby
The appropriate jhula for a baby can create a relaxing and delightful experience for you and your child. Here are some tips to help you navigate the landscape of buying cradles for your infants:
Dimensions: Check the jhula's dimensions to ensure it will fit comfortably without posing any safety or mobility issues in the desired area.
Usability and Functionality: Choose a jhula that is simple to put together, take apart, and clean. Pick a simple swing with precise controls to change the pace, motion, and swing easily.
Durability and Longevity: Since babies develop quickly, buying a jhula that will grow with them is advisable. Look for a swing with weight capacity and various seat positions to suit your baby's growth.
Top 6 Jhula Options for Babies
Explore the features and advantages of each jhula in our thorough guide before deciding to enclose your child in maximum security and comfort. Let us help you design a safe environment where your infant can rest well in a nurturing environment.
Baybee Wooden Jhula
Pandaoriginals Jhula
StarandDaisy Automatic Jhula
Mothertouch Rocking Jhula
Fisher-Price Jhula
LuvLap Jhula
BAYBEE Wooden Jhula
The BAYBEE Wooden Jhula is an excellent choice because it has many benefits. First, all BAYBEE products are made from natural materials which are safe for babies skin and soft enough to provide comfort during sleeping or playing. In addition, wood is a very durable material that will last for decades without any damage or wear out!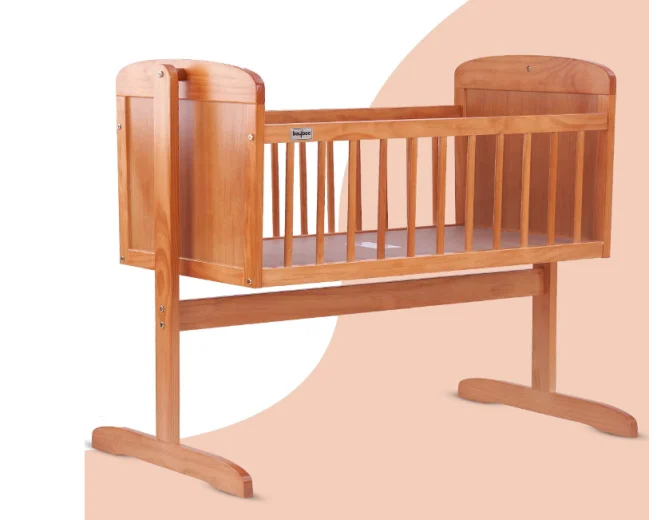 What's Great?
Made from premium quality pine wood sourced from New Zealand
Extremely sturdy and durable
Simple and quick installation process
Comes with an additional mosquito net for added protection
Shop from Amazon
Shop from Flipkart
Pandaoriginals Jhula
One of the most popular and cost-effective infant cradle solutions is the Pandaoriginals swing. It's simple to use and put up anywhere in your house. Pandaoriginals has a wide range of swing jhulas, from the traditional ones that rock back and forth or side to side to the contemporary ones with all the bells and whistles.
You can also choose from various colours, patterns and designs for your swing.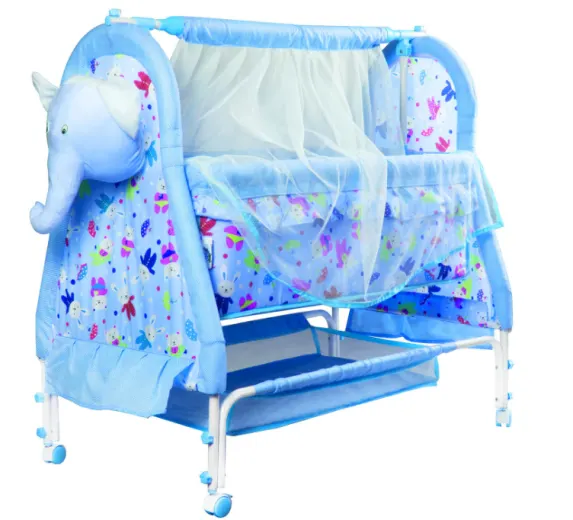 What's Great?
Comfortable padding and net
Built-in lock mechanism in the swing for specific adjustments
Compact design and additional storage available underneath
Shop for Amazon
StarandDaisy Automatic Jhula
This automatic swing cradle is designed with a soft foam mattress that provides comfort and support for your child. StarandDaisy products are made from durable steel tubing, which makes it strong enough to withstand years of wear and tear without bending or breaking under pressure.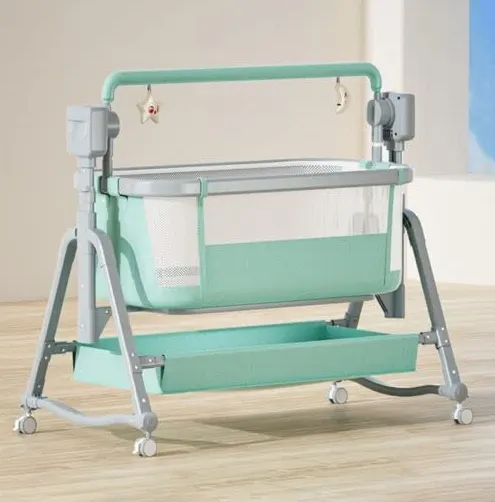 What's Great?
Has an automatic swing function
Equipped with a remote control for specific pace adjustments
Attachable to the bed
Features safety locks that prevent accidental cradle movement
Shop for Amazon
Shop for Flipkart
Mothertouch Rocking Jhula
Mothertouch cradles are made of great quality wood or metal. The bassinet cradle comes with a mosquito net which acts as a canopy to keep the baby safe. The mosquito net allows the possibility of sleeping outdoors, especially during the summer months.
The fabric quality is also top-notch which prevents any possibility of rashes or skin irritation. It comes with a removable sleeping pad that can be easily cleaned. The brand offers a lot of options when it comes to jhulas for a baby.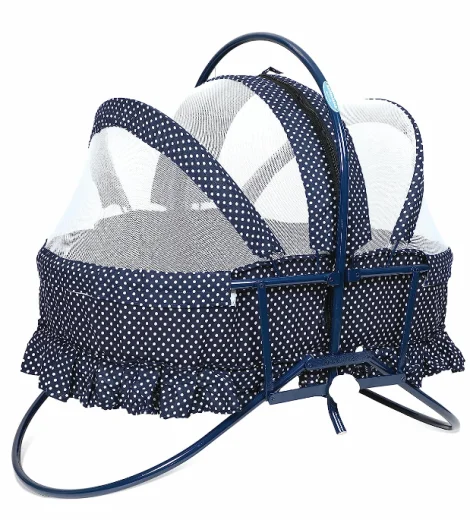 What's Great?
Very easy to carry and move around
Lightweight and compact with a rocking lock mechanism
Comes with a travelling bag
Shop for Amazon
Shop for Flipkart
Fisher-Price Jhula
This reputable brand of crib for your infant is available in a range of hues, so you may pick one that goes with the design of your nursery or your child's bedroom.
The crib comes with an adjustable mattress and several height settings. This is a great option if you want something lightweight and portable or have a limited amount of room.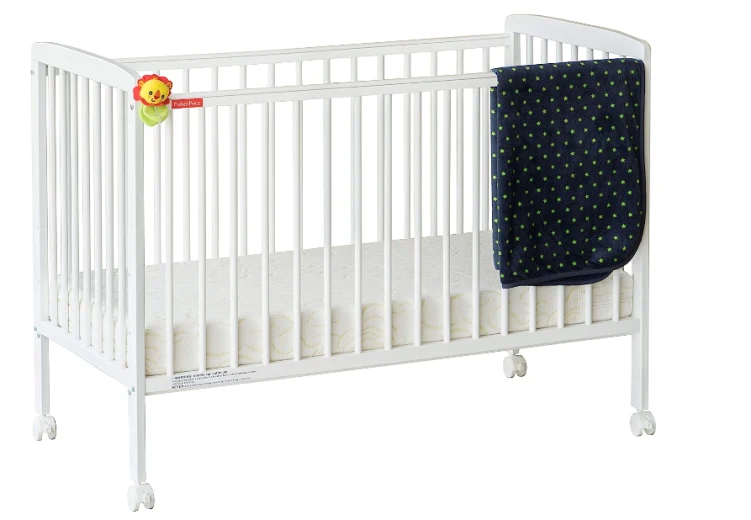 What's Great?
High durability and sturdiness
Wheels for easy portability
Has grills that add extra security
Shop for Amazon
Shop for Flipkart
LuvLap Jhula
Luvlap Jhula is the ideal choice if you are looking for hanging jhulas for a baby. This jhula has five swing speed options. The cradle is constructed from strong, high-quality materials. Because it has a portable alignment function, you can easily alter the cradle's angle to suit your needs.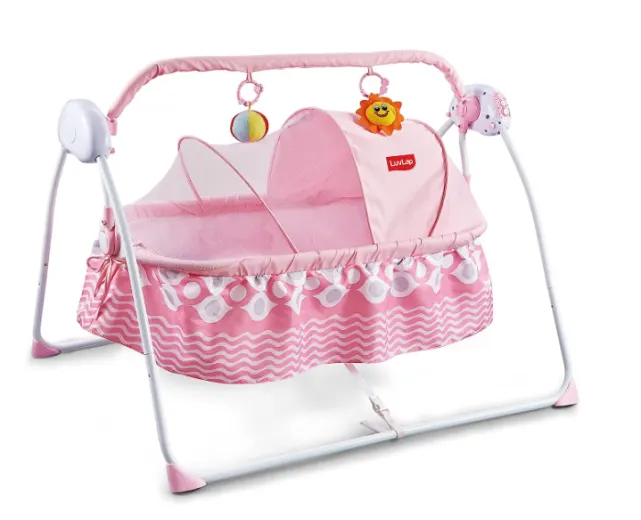 What's so great about it?
In-built music system with six different melodies
Comes with a bar to hang toys to keep the baby engaged
Has an automatic swing function
Shop for Amazon
Shop for Flipkart
Conclusion
Deciding the perfect jhula for a baby can be a daunting task, especially when you are a new parent. That's why it is always a wise choice to make an informed choice by looking at a curated list before spending your money.
FAQs
1. What is a Jhula for a baby?
A Jhula for a baby is a cradle designed to support the baby ergonomically and safely. The cradle is made with a flat base that can be placed on the floor or bed, depending on your choice, and the legs are adjustable for varying heights of beds.
2. How do I assemble my cradle?
Most cradles come with an instruction manual that will guide you through assembling. Every brand has different designs and specifications, so each cradle model will have unique instructions for assembling it.
3. How do I know which cradle is best for my newborn?
There are three main types of baby cradles: bassinets, beds and swings. Depending upon your preference and budget, you can easily choose from the varieties of jhulas available in the market. Consider things like the design, size, the bed material used, and more.
4. How do I choose the right cradle?
While there are a number of options available in the market, doing your research is key. The curated list above is a good place to know which cradle will be the right choice for you.