Does your watch do more than give you time? If not, it's probably time for you to switch to smartwatches.
Smartwatches have become the most incredible way of keeping track of your health. Staying fit has never been easier with features such as activity tracking to heart rate monitoring available in a single watch. Moreover, the multi-functional device lets you pick up calls or change music from your wrist. No wonder they've become an essential lifestyle item for many.
We've got you covered if you're interested in buying a smartwatch but wondering which brand to choose. Below is a list of the best smartwatch brands in India with features that make them stand out. Browse through the entire list before you make a pick.
Top 10 Smartwatch Brands in India
Here's our pick of the 10 best smartwatch brands in India.
Product Overview
1. Apple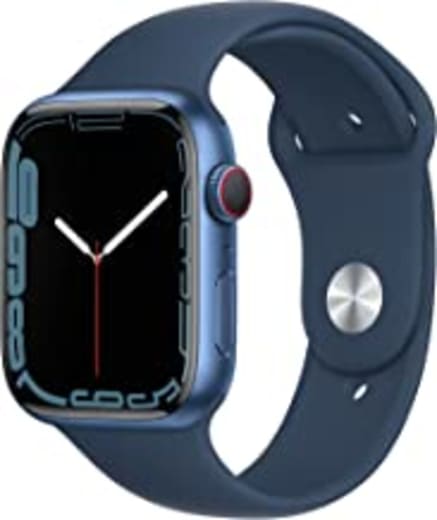 When it comes to quality and design, Apple smartwatches are hard to beat. The watch can be an excellent choice to stay on top of your fitness game. It helps you track your fitness, meet your sleep goals, check oxygen levels, and monitor your heart health with notifications of any irregular heart rate or rhythm. Further, you can also check your messages and emails or make calls from the watch.
What's Great
Big display for easy notification reading
Durable and crack resistant
Reliable fitness tracker
Shop from Flipkart
Shop from Amazon
2. Samsung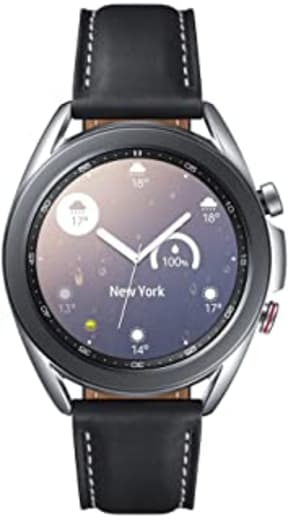 Samsung smartwatches are great alternatives for android users. The best feature of the smartwatch is its super AMOLED display that allows vivid graphics. You can even customize the display as per your liking. From a health point of view, the watch provides 39 built-in trackers for checking stress levels, blood pressure, etc. The functional and elegant piece is becoming a favorite among Indian users.
What's Great
Extensive fitness features
4G sim support
Compatible with both Android and iOS
50-meters water resistance
Shop from Myntra
Shop from Flipkart
Shop from Amazon
3. Fossil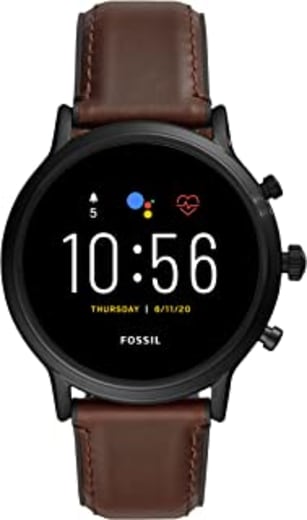 Fossil is another great Wear OS smartwatch option available for android users. The smartwatch syncs to your phone, so you can get maximum utility. Its lightweight and sleek and has multiple watch faces and features, making it one of the best smartwatch brands in India. It is ideal for those wanting to balance their work and health.
What's Great
Decent battery life of up to 10 days
Includes a pedometer, heart rate monitor, and fitness tracker
The Gen 4 and 5 watches are water resistant and can be worn while swimming or showering
Shop from Myntra
Shop from Amazon
Shop from Flipkart
4. One Plus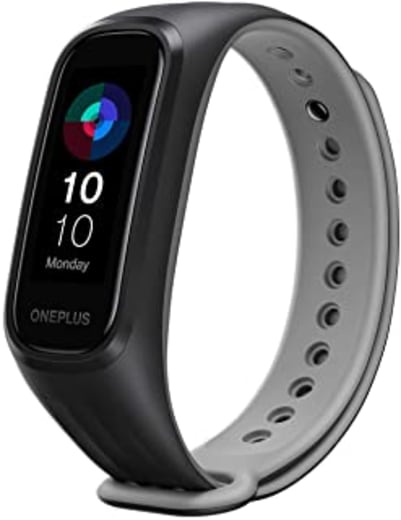 OnePlus has all the features you'd expect from a smartwatch at an affordable price. It has over 110 fitness modes to track everything, from your steps to ground time balance. In addition, its hands-free design lets you control everything from your wrist, such as calls, music, camera shutters, etc.
What's Great
Health features backed by the OnePlus Health App
Battery life of 14 days
IP68 certified for water and dust resistance
Shop from Amazon
5. Mi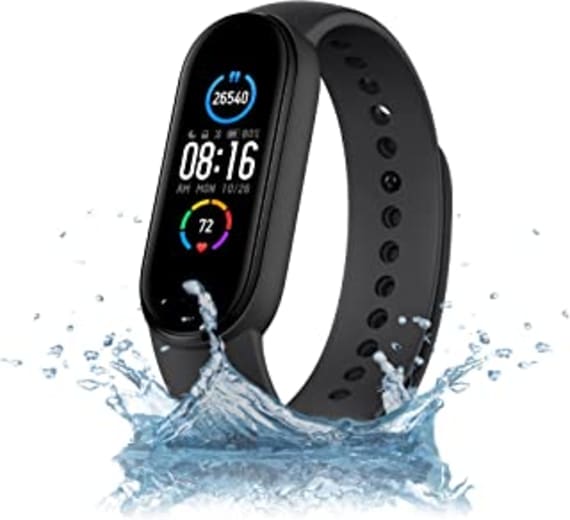 Mi is another feature-packed, affordable brand that makes it to the top 10 list. Its best feature is the continuous heart monitoring system that allows you to track your heart health at all times. You can connect the smart band to your smartphones and receive your call and notification on your wrists.
What's Great
Long-lasting battery life of 20 days
Full touch display with Bluetooth 5 pairing
Comes with 5 ATM water resistance (can be worn while swimming or showering)
Shop from Amazon
6. Fitbit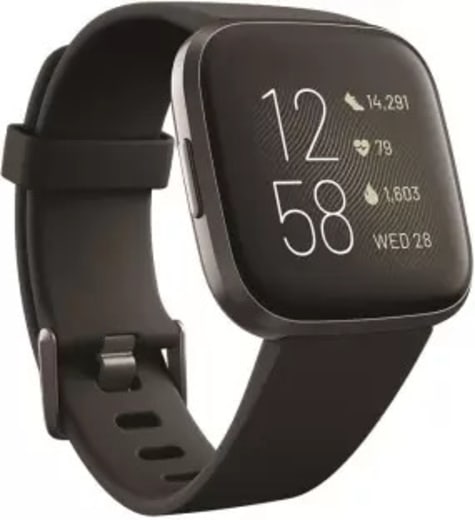 Fitbit is among the first smartwatch brands that focus on stress management. It has an advanced EDA sensor for stress tracking and an ECG app for heart health monitoring. It also features a sleep score to help improve your sleep quality. The chic and elegant smartwatch is made with premium leather that looks phenomenal on both men and women.
What's Great
Best for sleep and swim tracking
Built-in Alexa for quick news and information on the go
Decent battery life of five days
Shop from Myntra
Shop from Flipkart
Shop from Amazon
7. Noise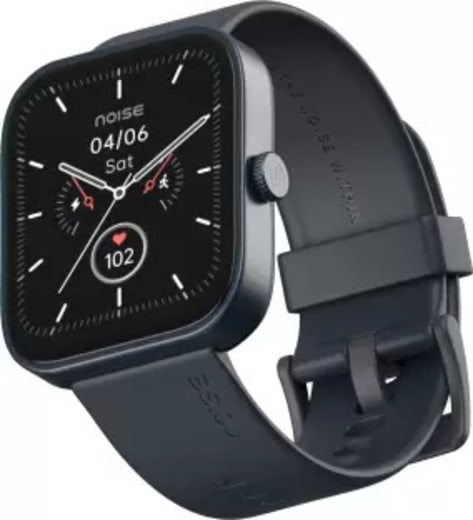 If you like to match your wristbands with your wardrobe, the Noise ColorFit smartwatch is your ideal choice. You will get four stylish strap colors and multiple watch faces to choose from. Besides giving you a striking look, the watch also allows you to track every fitness measurement, from heart health, sleep tracking, and blood oxygen level to menstrual cycle tracking.
What's Great
It is IP68 certified for water and dust resistance
Offers 60 sports modes and 150 watch faces
Has a 1.69″ LCD display
A decent 7-day battery life
Shop from Myntra
Shop from Flipkart
Shop from Amazon
8. Boat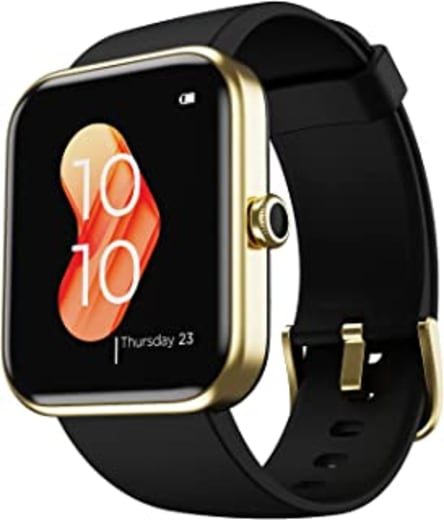 Boat, a brand popular for speakers, headphones, and wireless, is now foraying into the world of smartwatches and making a mark there. It has garnered quite a huge customer base with its easy UI, 1.69″ LCD display offering vivid visuals, and up to 12 levels of brightness control. Regarding fitness tracking, it provides all basic features such as step tracking, heart health monitoring, stress tracking, meditation, etc.
What's Great
Top features available at an affordable price range
Supports 14 different sports mode
Decent battery life of 7 days
Built-in Alexa for quick news and information on the go
Shop from Myntra
Shop from Flipkart
Shop from Amazon
9. Fire Boltt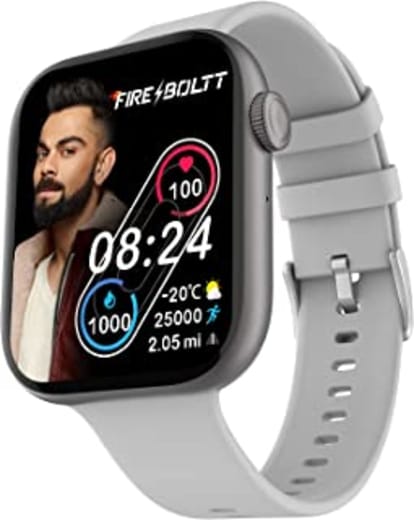 This smartwatch brand has made quite a reputation among its Indian customers. After all, it is the first smartwatch featuring a SpO2 function (a feature that tracks blood oxygen level). Apart from SpO2, it also monitors your heart rate, blood pressure, and sleep quality. Other popular features of the brand are its large display, decent battery life, accurate tracking, and easy interface.
What's Great
Full touch HD display with wrist sensor
IPX7 water resistance
Decent battery life of 8 days
Sleek and stylish metal body
Shop from Myntra
Shop from Flipkart
Shop from Amazon
10. Huawei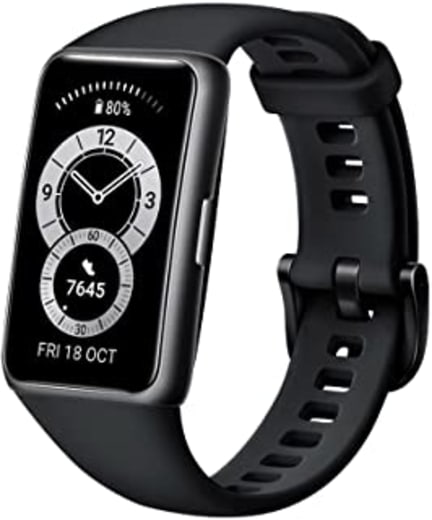 With Huawei, you'll get the combination of a flagship smartwatch and a fitness tracker available on a budget. Though it lacks the app bouquets offered by Wear OS devices, it includes all other general features like built-in alarms, health tracking, and music playbacks. It further provides 96 different exercise modes, a boon for athletes.
What's Great
Built-in GPS smarts for runners
SpO2 tracking and reliable heart censors
14 days battery life
Shop from Flipkart
Shop from Amazon
Wrapping up
All the above smartwatches have unique features that make them the best smartwatch brand in India. When choosing, look out for their computability with your device. Then move on to features like app integration, display, design, water resistance, and battery life. And most importantly, ensure that its fitness features match your health goals.
FAQs
Q. Are smartwatches compatible with all smartphones?
Ans. While Apple smartwatches are compatible with iPhones only, you can use Wear OS watches with Android and iOS devices. However, you may need to install a companion app in some cases.
Q. Which is the best budget smartwatch in India?
Ans. Some budget-friendly best smartwatch brands in India include Boat, Noise ColorFit, and Huawei.
Q. What features should you look for in a smartwatch?
Ans. Some features to consider while buying the best smartwatch brands in India are:
Compatibility with your device
Fitness features
Integration with phone apps
Display and design
Battery life
Water resistance
Price