6 Best Car Perfumes in India [2023]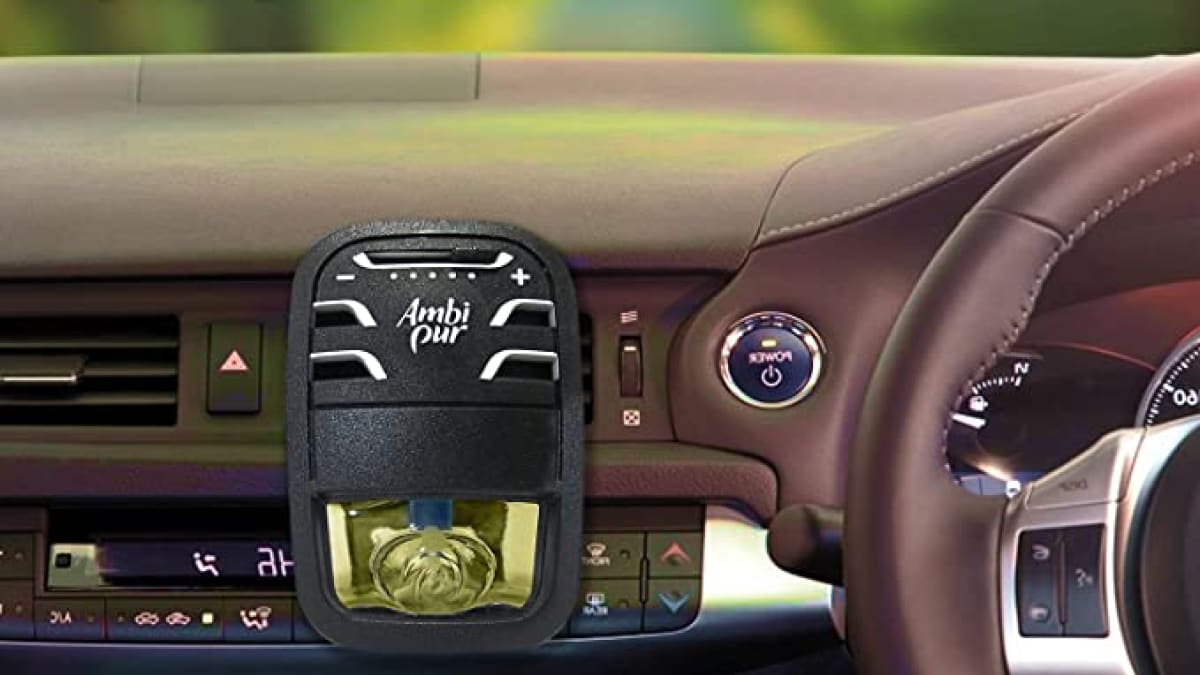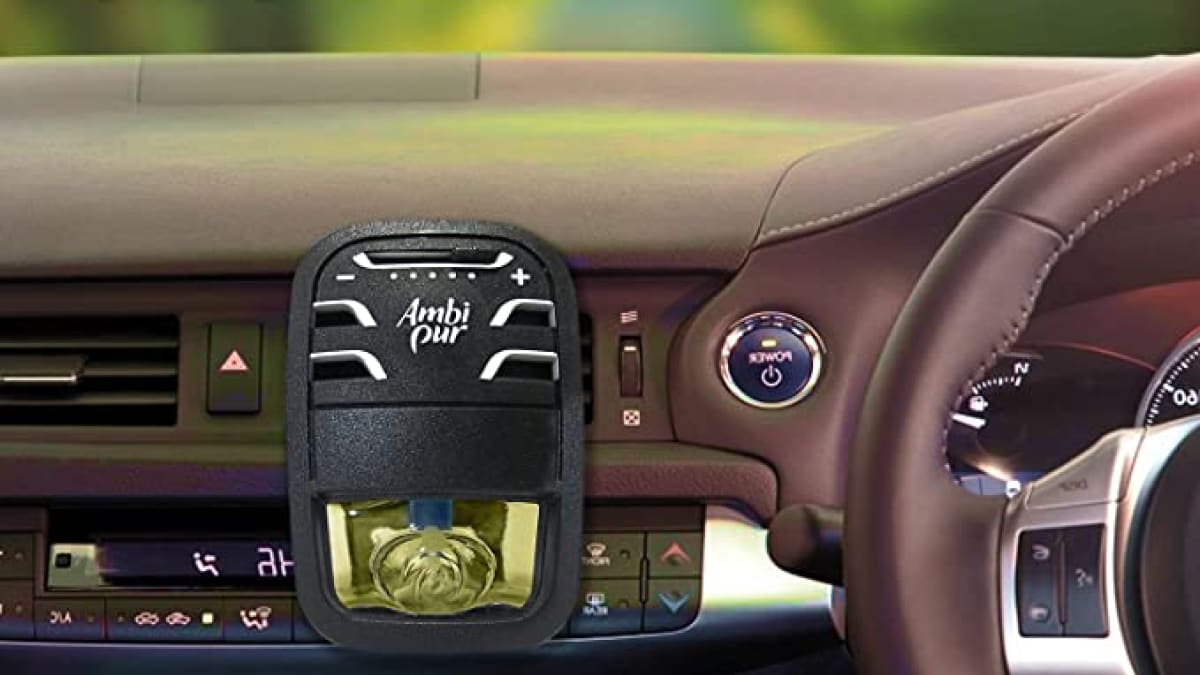 There is a car fragrance for everyone, whether you like a flowery or masculine aroma. Choosing among the best car freshener in India might seem confusing. Therefore, we've compiled a list of the six best car perfumes in India. All these fragrances are wonderful, and you may choose the one you like most for your car.

How to Choose the Best Car Perfume in India?

When it comes to choosing the best car perfume, there are a few things you'll want to keep in mind. These include:

Scent preferences: Do you prefer a light, refreshing fragrance or something heavier? Some people like strong, flowery perfumes, while others prefer light, refreshing scents.
Climate and weather in your area: What kind of air quality do you want to avoid smudging your perfume? If you live in an area with hot, humid weather, choose a perfume with a light scent. Car perfumes with heavier scents can clash with the air conditioning or smell unpleasant when the humidity is high. Choose a warm perfume if you live in an area that experiences cold winters. Some of the best car perfume in India has a cool, wintery fragrance that will not be as popular in warmer climates.
Type of car: Does the perfume work well with certain cars? Choose a subtle and floral scent if you have a sedan or coupe. If your car is an SUV or a truck, go for something more masculine.
Price: Are you looking for a luxurious fragrance or something more affordable? Price is always a consideration when shopping for car perfumes. Expensive brands tend to be of higher quality, while cheaper brands may not contain as many ingredients or be as potent.

Listing of the 6 Best Car Perfumes in India

1. Areon Air Freshener for Car

Areon Air Freshener is one of the best car perfumes in India. It is made with natural ingredients and has a pleasant fragrance lasting for hours. It effectively removes bad odour from the car and makes it easy to breathe fresh air. It is also safe to use on leather seats and other surfaces.

What's great?

Affordable
Refillable bottle
Long-lasting scent
Many variants to choose from

Shop from Flipkart
Shop from Amazon
Shop from Snapdeal

2. Involve Your Senses – Car Freshener

This product has various fragrances, including citrus, floral, and woodsy scents. It also has a refreshing scent that will leave your car smelling amazing.

What's great?

A fragrance that works in larger cars
Non-leaky
No ammonia essential oil air purifier option.

Shop from Flipkart
Shop from Amazon
Shop from Snapdeal

3. Godrej Aer Twist Car Air Freshener

Godrej Aer Twist Car Air Freshener is perfect for freshening up your car. The air freshener comes with a long nozzle that can be adjusted to your desired spray distance, and it also has a built-in diffuser to disperse the fragrance evenly. The fragrance is light and refreshing, perfect for adding a touch of aromatherapy to your commute.

What's great?

Twist on/off and regulate scent level
The gel technique keeps the vehicle smelling good for 2 months
Spill-proof car scent for rocky journeys
Elegant dashboard accessory.
8 variants to choose from: Fresh Lemon, Petal Crush Pink, Cool Surf Blue, Musk After Smoke, Bright Tangy Delight, Rich Irish Cocktail and Fresh Forest Drizzle.

Shop from Flipkart
Shop from Amazon

4. Ambi Pur Car Air Freshener

This air freshener comes in various scents, including rose, jasmine, and lavender. It's made with natural ingredients and is eco-friendly, so it's great for your car's air quality. Plus, it smells amazingly refreshing!

What's great?

Innovative odour-clear technology catches foul-smelling air pollutants.
Customisable scent
Create a comfortable automobile atmosphere
Odour Clear capture-block-conversion

Shop from Flipkart
Shop from Amazon
Shop from Snapdeal

5. Dr. Marcus Senso Hanging Car Perfume

Marcus Senso Hanging Car Perfume is the perfect way to keep yourself smelling great while driving. This best car perfume in India comes in a small bottle that hangs from your rearview mirror, so you can always be prepared for a good smell.

What's great?

A perfect blend of citrus and woodsy scents
Lasts up to 8 hours
Safe to use
Non-toxic
Glass bottle with wood countertop

Shop from Flipkart
Shop from Amazon
Shop from Snapdeal

6. AirPro Luxury Car Perfume

If you're in the market for a new car perfume, AirPro is worth considering. They have a wide range of options so that you can find the perfect scent for your needs. These scents are designed to give your vehicle a luxurious feel, and they're sure to make you feel like a million bucks.

What's great?

Nice, long-lasting scent
Fashionable, posh bottle
Convenient, unique design, long-lasting French scent
60-day scent oil container included.

Shop from Amazon
Shop from Flipkart
Shop from Snapdeal

Conclusion

India is one of the most diverse countries in the world and has a vast array of cultures and religions. This also includes different fragrances, which can be very interesting to explore. India has several renowned car perfume brands that produce some of the best-smelling colognes in the world.

If you're looking for a car scent that will make your ride smell amazing, our list of the 6 best car perfumes in India will help you make the pick.

FAQs

Q. How do I choose the right car perfume for me?

Ans. You should experiment a little and try out different brands until you find something that suits your taste. Additionally, it is important to consider the fragrance's composition – for example, if you are looking for a light scent, avoid fragrances with heavy notes or Ambroixants.

Q. How do I pick the right perfume for my car?

Ans. There is no one-size-fits-all answer to this question, as each person's fragrance preferences will likely vary. However, some key things to remember when selecting a car perfume include whether you want something light or heavy, floral or woodsy, and sweet or spicy. Once you have a general idea of what you are looking for, try spraying different testing options until you find one that works best.

Q. Do all cars need perfume?

Ans. Yes, most cars require their fragrance because most drivers prefer their vehicles to smell fresh and clean. It is also important to remember that fragrances can be overpowering and irritating when used in excess, so it is best to use them sparingly.