7 Best External Hard Disk Brands in India [2023]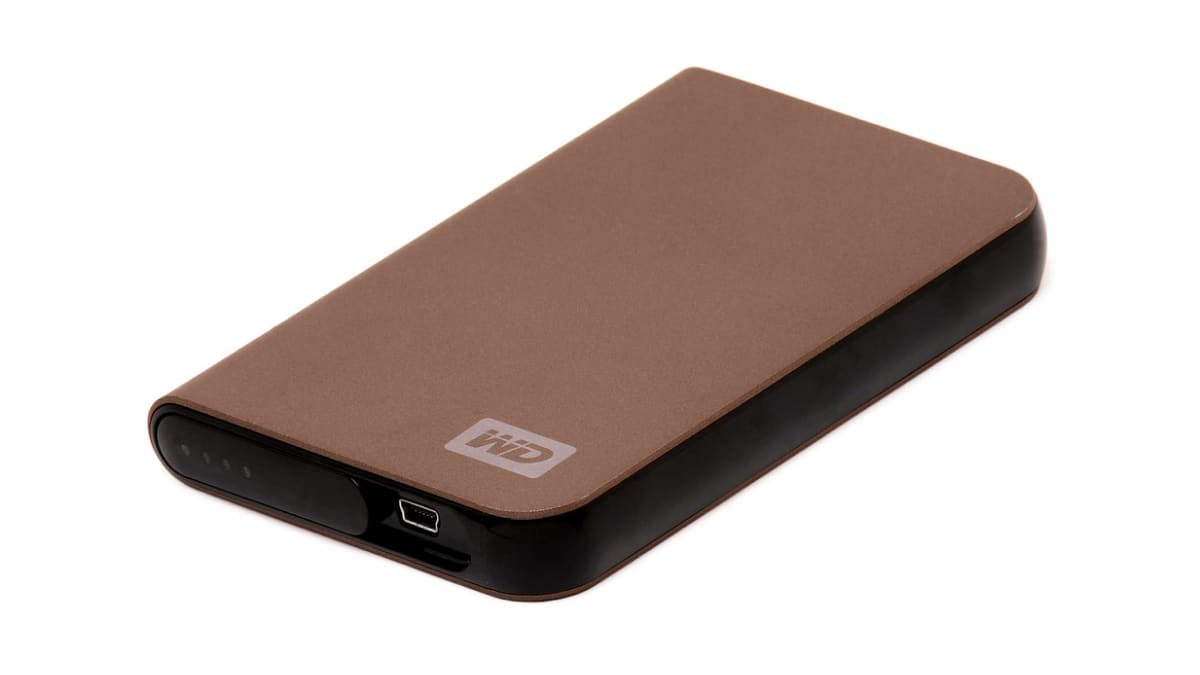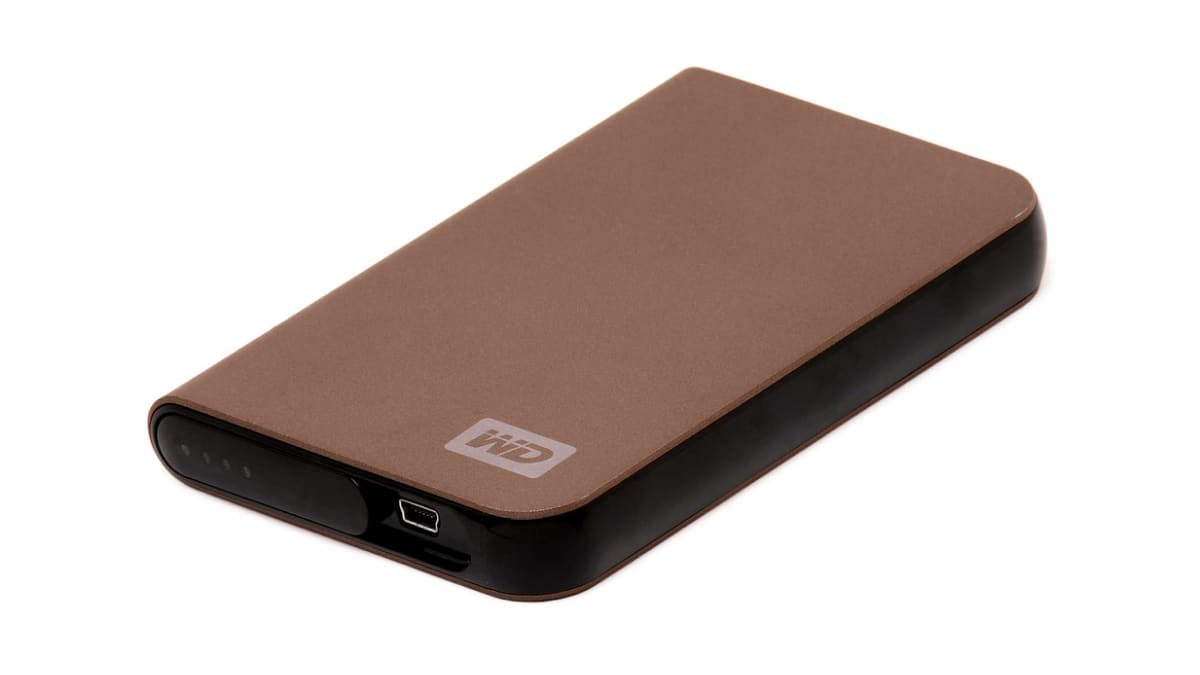 In the age of data-driven businesses, hard disk drives are a secure place to safeguard data from various sources. Portable hard disks provide quick access to loads of data and allow you to navigate successfully through the vast data jungle without the need to rely on internet connectivity. You can even transfer files (to and from) and access data on the go. Storing data in a hard disk also frees up space on your personal computer, keeping it fast. Besides, with phones and tablets frequently running out of space, with a data backup in your hard disk, you don't have to worry about losing crucial data.

How to Choose the Best Hard Disk Brand in India?

Storage Size: The best hard disk brand is a mix of storage limit and cost. When buying a hard disk, make sure you choose a drive that offers double the storage limit you need.
Connectivity: To get high-speed data transfers, your hard disk needs to be compatible with USB 2.0 and its faster counterpart, USB 3.0, in addition to eSATA and Firewire.
Software: Good software is often a principal differentiator for faster and improved general user experience. A decent software program also helps in better management and reinforcement.
Warranty: The best hard disk brand often offers a long-term, convenient, and advisable guarantee.
Our curated list of the best hard disk brands in India ensures a seamless data transfer and backup experience!

Quick Overview of the Brands

1. Seagate Expansion External HDD

Seagate Expansion is the best hard disk brand in India and is compatible with both Windows and Mac computers. This sleek and simple drive is portable and comes with a 3-year Rescue Data Recovery Service in case of data loss due to water damage and unforeseen natural disasters.

Recognized automatically by systems, it offers a simple setup. With USB 3.0 connectivity and an 18-inch cable, you can enjoy a high-speed and seamless experience. Its user-friendly interface and easy installation allow you to conveniently drop and drag files into the expanded disk for easy transfer.

Key Features

Comes in different storage size options, from 1TB to 5TB.
Offers compatibility with USB 3.0 and USB 2.0.

What's Great

User-friendly Interface
Multi-OS Compatibility
Compact and Sleek Design
Easy Portability
Straightforward, Hassle-free Setup.

Shop from Amazon
Shop from Flipkart

2. Western Digital WD 2TB My Passport Portable External Hard Drive

Regarded as the most trusted and best hard disk brand, this drive allows you to connect to popular social media and cloud storage services like Facebook, Google Drive, or Dropbox. This option will enable you to seamlessly share, import, or organize your photos and videos, among other files, from your social media accounts.

The built-in AES-256-bit encryption allows you to set your password and activate password protection using Western Digital Discovery. If durability and long-term reliability are among your purchase priorities, look no further.

Key Features

Safeguards files automatically using WD Backup software with time and frequency options.
Allows backup of cloud storage services and online social media accounts with WD Discovery software.

What's Great

Range of vibrant colours with a metallic design
Sleek design and easy portability
Large Storage Capacity
Faster Transfer Rate
High Durability.

Shop from Amazon
Shop from Flipkart

3. LaCie Rugged Mini 4TB External HDD

LaCie is the best hard disk brand in India, known for its shock and drop resistance. It also comes with a handy rubber sleeve that provides extra protection. The hard disk is also resistant to rain and pressures up to 1 ton. With its high speed of up to 130MB/sec, the LeCi Rugged Mini hard disk can transfer a 700 MB video file in less than 7 seconds.

Key Features

Offers compatibility with Windows and Mac.
Comes with a shock-absorbing rubber sleeve with an anti-scratch aluminium casing.
Allows connectivity to USB 3.0, and FireWire800 provides high-speed data transfer.

What's Great

Safety against accidental drops, rain, pressure, or shock
High speed of up to 130MB/s
Compact size and easy portability
Stylish design
Easy Sync with Mac and Windows systems.

Shop from Amazon
Shop from Flipkart

4. Transcend StoreJet 2TB Slim External Hard Drive

If you are looking for high quality and greater technology, Transcend StoreJet is the best hard disk brand. Provided with a silicone rubber case and an internal shock-absorbing suspension damper, this hard disk comes with a three-stage shock protection system.

Key Features

Transcend Elite Data Management Software offers the convenient option of one-touch auto backup.
RecoveRx Data Recovery Software keeps files organized.
Recovery Utility options allow deep search for erased docs., photos, videos, or music files.

What's Great

Offers lightning-fast data of up to 5gbps.
Meets US Military Drop Test Standards with its three-stage shock protection feature.
Comes in a slim design with easy portability.

Shop from Amazon
Shop from Croma

5. A-DATA 1TB USB External Hard Drive

Known for its super-slim and elegant design, this is the best hard disk brand in India. Built-in shock sensors and status indicators keep this hard disk secure and sturdy. Its textured glossy exterior frame is eye-catching, aesthetically pleasing, and scratch-resistant.

Key Features

AES-256-bit encryption protects your data password.
HDDtoGO allows the security and synchronization of multiple data.

What's Great

Light and stylish design
Easy Portability
Status Indicator informs about the drive's activity

Shop from Amazon
Shop from Flipkart

6. Toshiba Canvio Basics A3 External Hard Disk

With its easy plug-and-play operation, this hard disk does not require software installation. This is the best hard disk brand for its intuitive drag-and-drop file option, allowing a speedy transfer and easy organization of digital files and documents.

Key Features

Canvio Basics hard drives are ideal for data storage, music, movies and pictures.
They are USB-powered and can be used with a single USB cable that connects to a PC and a laptop.
They are powered with USB 3.2 Gen 1 technology that allows high-speed transfers.
Available in 1TB, 2TB, and 4TB.

What's Great

Compatibility with old USB 2.0 devices
Easy plug-and-play operation
Slim, compact casing with a flat top for easy portability

Shop from Amazon
Shop from Flipkart

7. Lenovo Portable 1TB External Hard Disk

This is the best hard disk brand for high performance. With its highly efficient storage and high-speed data transfers, it is known to improve your PC performance.

Key Features

USB 3.0 interface provides high-speed data transition and plug-and-play operation.
Allows easy compatibility with older systems with USB 2.0 ports.

What's Great

Sleek and lightweight
Shock-proof and pressure-resistant design
Pocket-friendly size for easy portability
High-speed data transfer

Shop from Amazon
Shop from Flipkart

In Closing

With the growing popularity of high-resolution photos, 4K resolution videos, or heavy RAW files, extra storage has become necessary. Our handpicked list of brands is based on transfer speed, storage capacity, build connectivity, portability, and lightweight design. Recognizing your requirements, hope the list helps you to choose the best hard disk brand.

FAQs

Q. What are the best hard disk brands in India?

Ans. Some well-known hard disk brands in India include Seagate, LaCie, SanDisk, Toshiba, WD Elements, Dell, Lenovo, Silicon Power, Samsung, etc.

Q. How long does an external hard disk last?

Ans. Any hard disk lasts about 3 to 5 years, whether internal or external. Among other factors, the longevity of an external drive depends on its casing—metal or plastic—and other features used to protect it from damage.

Q. Which factors to consider while buying a hard disk drive in India?

Ans. To select the best hard disk brand, it is important to check the storage size, connectivity, budget, software compatibility, and warranty.

Q. Which is the best hard disk brand in India for speed?

Ans. Western Digital(WD) and Seagate are considered some of the best options for speed.