7 Best Football Shoes to Take Your Game up a Notch [2023]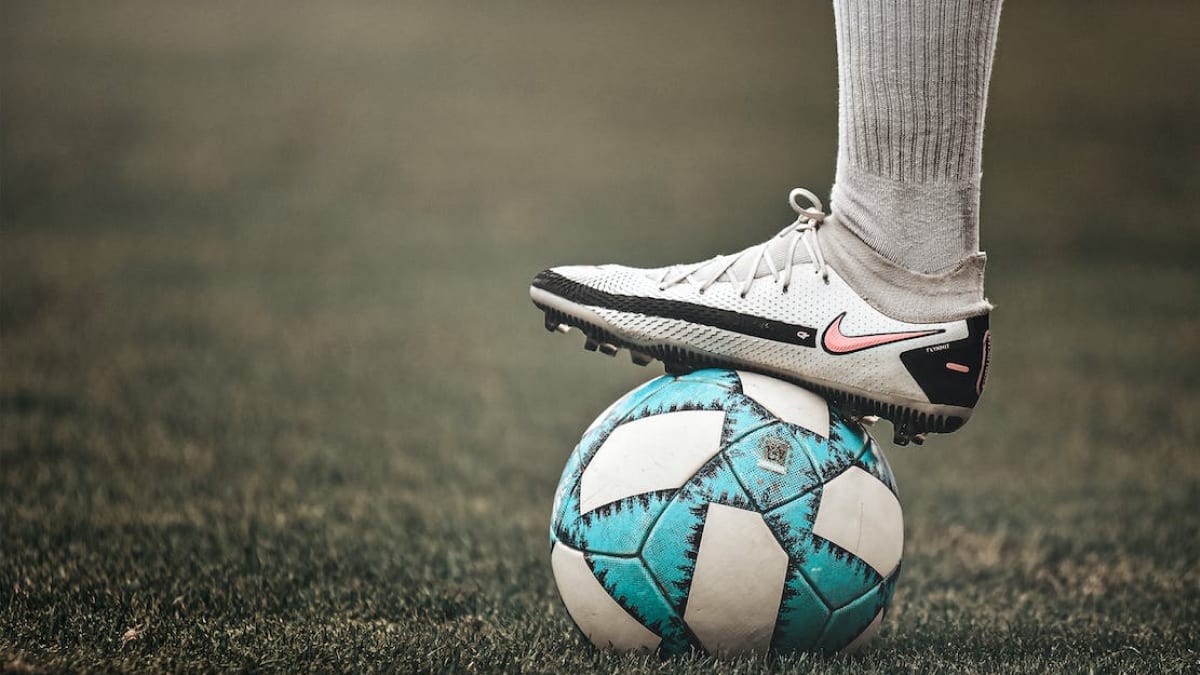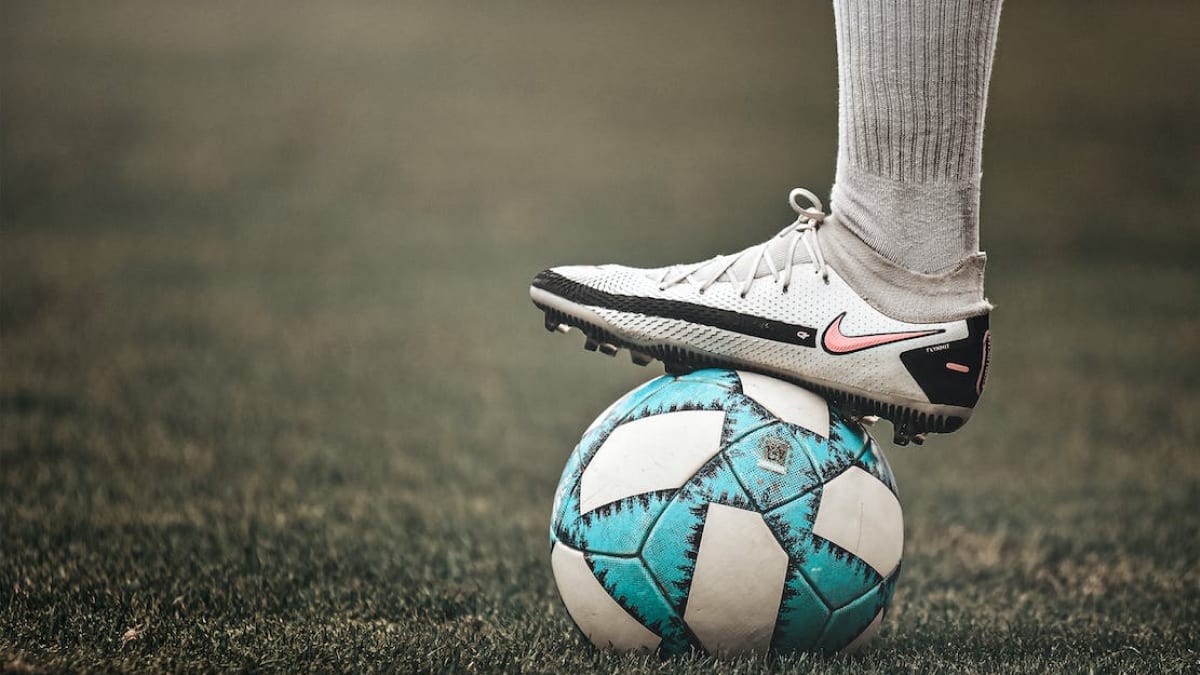 Football enthusiasts know the importance of using shoes designed specifically for this sport since kicking a football with regular sports shoes or even your bare feet can often result in an injury. The right football shoes allow you to enjoy the sport and its experience and help keep your feet safe from any untoward accident. In addition to helping you maintain a firm grip on the ground, the perfect football shoes also offer you a balanced stance during the game while letting you run and kick the ball better.

With the latest advancements in the design technology of this kind of footwear, the makers of football shoes have come up with options that not only offer you the maximum comfort but are also available in different price ranges without burning a hole in your pockets.

So, if you are into football and are looking for the best football shoes to perfect your game, the following list should be your go-to.

How To Choose The Best Football Shoes?

While a player's jersey sets him apart from others, their shoes also play a significant role in their game. Their performance during the game may change if they have a good pair of cleats. A good pair of football shoes may cost anywhere between INR 1,000 and INR 10,000. However, when choosing the best football shoes , you might want to consider a few factors listed below.

Material:

The material of the studs is the most important when you head out to buy a pair of football shoes. In addition to making sure that the fabric is light yet sturdy enough and comfortable for long wear, you must also ensure that the shoes provide good stability when you wear them. Typically, shoes are made of synthetic leather, rubber, knitted material, and polyurethane.

Player position and style:

Your position in the football team also largely affects the kind of shoes you wear for the game. Your football style also holds importance, especially since each player has a different playing style and position while on the ground. For example, strikers are usually advised to buy lighter shoes, whilst mid-fielders require shoes with more comfort and better control. Defenders, on the other hand, must buy protection shoes.

The best football shoes in India:

Once you are aware of your playing style and position and have decided on the kind of material you want your shoes to, read on below to find some of the best football shoes available in India.

Product Overview

1. AXPRO FOOTBALL SHOES

Axpro is an Indian brand known for football shoes owing to the spikes incorporated in the design, inspired by the famous football player Ronaldo's kit. These spikes offer extra grip to the player on the field. In addition to providing a lot of support, Axpro football shoes also help the player to perform better on the pitch.

What's great about these shoes?

Made of high-quality latex
Quite flexible
Firm grip
Water-resistance
Lightweight
Available in 4 different colours: White, Black, Blue, and Orange

Shop from Flipkart
Shop from Amazon
Shop from Snapdeal
Shop from Mesho

2. NIKE FOOTBALL SHOES

Nike is one of the most popular sportswear companies in the world, established in America and founded in 1964 as Blue Ribbon Sports. The football shoes from Nike are best known to have been made from durable materials, making them a great option if you wish to invest in a pair that lasts for a long time with regular wear and tear. Nike shoes are quite versatile, with studs that offer traction on a natural and artificial pitch, helping you play fast.

What's great about these shoes?

Lightweight: The shoes have a comfortable lining inside which wraps the foot like a second skin
Soft leather material: Perfect to keep the foot secured without any added weight
Comfortable insole lining: Offers extra comfort to the player even during long hours on the field.

Shop from Myntra
Shop from Flipkart
Shop from Ajio

3. ADIDAS FOOTBALL SHOES

Adidas has been a popular name in the world of sports, and this German manufacturer is also the second-largest sportswear brand worldwide. Adidas football shoes are known for their unique designs and variety of colours and also offer an all-around comfort to the players. These shoes are made of faux leather and have lace0up closures, which help to keep the player well-balanced throughout the game.

What's great about these shoes?

Comfortable
Extreme stability
Hugh breathability
Increased performance
Durable and long-lasting

Shop from Myntra
Shop from Flipkart
Shop from Ajio

4. PUMA FOOTBALL SHOES

Puma is a well-known German sports apparel company which was founded in 1948. It is also the third largest sportswear manufacturer in the world, with a wide array of football shoes available in different designs. The football shoes by Puma are mostly known for being extremely lightweight and firm, owing to their innovative designs.

What's great about these shoes?

Cutting-edge design
Breathable mesh top and lining
Rubber sole for flexibility
Lightweight
Comfortable
High performance

Shop from Myntra
Shop from Flipkart
Shop from Ajio

5. SEGA FOOTBALL SHOES

Sega is a brand that was established in 1997 and offers high-quality, innovative football shoes at affordable prices. The brand makes shoes using top-notch polyurethane material, which is also quite water-resistance, lasting for a long time.

What's great about these shoes?

High durability
Extra comfort
Enhanced traction
Water-resistant
Affordable

Shop from Flipkart
Shop from Mesho
Shop from Snapdeal

6. REEBOK FOOTBALL SHOES

Reebok has been a popular footwear brand ever since it was established in 1958. In addition to having football shoes with classic designs, the brand ensures that the materials used for these shoes are of high quality. You can also find a variety of colours and patterns and choose a pair of your liking.

What's great about these shoes?

High grip
Extremely comfortable
Durability
16 stud detailing for high traction
Lightweight

Shop from Flipkart
Shop from Myntra
Shop from Snapdeal

7. LOTTO FOOTBALL SHOES

Lotto is an Italian sports equipment manufacturer famous for its bright, bold shoe designs. The football shoes by this brand are extremely durable, offer increased control and are also on the affordable end, thereby acting as a reliable option for the field.

What's great about these shoes?

Increased control
Comfortable
Slip-on design
Affordable

Shop from Myntra
Shop from Flipkart
Shop at Tata Cliq
Shop from Amazon

Wrapping Up

With football having a large fanbase of its own, it has quickly become one of the most popular sports that children and adults participate in. And with the influx of new players, brands need to introduce the best football shoes that are not only fashionable to look at but also durable, comfortable and great to work with on the field. Therefore, check out the list above, and choose which pair of cleats you want to get your hands on.

FAQs

Q. Can we use football shoes for other purposes?

Ans. It is best to wear your football shoes only during practice and games while maintaining them well. Wearing the **best football shoes** every day, for purposes other than the game itself, can result in you having flat feet and wearing the shoes.

Q. How are football shoes different from normal shoes?

Ans. Football shoes typically have a sole cushioning to protect the heels and studs, blades or spikes in the sole, which offer increased traction during the game. Furthermore, normal shoes are made with arch support, whilst football shoes don't have much arch support, making the two quite different.

Q. Is it important for football shoes to have spikes?

Ans. Yes, football shoes need to have spikes or studs since it helps to provide traction and a large frictional force compared to normal running shoes when you play on different fields. The studs also prevent players from slipping and falling, helping you run faster on dry and wet fields.