Beer is a beverage as old as civilisation. Its roots can be traced back 7000 years to what is now known as modern-day Iran. Although beer had been brewed in India since the Vedic era, the British introduced European beer to India in the 18th century. Today, the country's beer scene is thriving, with an impressive range of local and international brands to suit every taste. However, with so many options, deciding which ones to try can be difficult. This is where we step in.
In this guide, we'll introduce you to the best beer brands in India that will tantalise your taste buds.
How to Choose the Best Brand of Beer?
Choosing the best beer brand requires a clear understanding of your preferences. Here are a few factors you can consider to help you make that choice.
Taste: Beer comes in various flavours and styles, from light and crisp to dark and complex. Take some time to explore different types of beer to figure out what tastes best to you.
Alcohol content: The alcohol content of beer varies significantly between brands, so be sure to read the label. If you are in the zone for something light and refreshing, go for beers with a lower alcohol percentage and vice versa.
Brand reputation: A beer's brand reputation is a good indicator of its quality and taste. This list of the best beer brands in India should help you out here.
Price: Prices can vary significantly with brands, so take cognizance of your budget when selecting a brand. Remember that expensive doesn't always equal the best, so read reviews and research before deciding on one.
These aforementioned factors should help you find the perfect beer brand that satisfies your taste buds without burning a hole in your wallet.
The Best Beer Brands in India
Here is a list of the best Beer brands in India that you should try right now.
GodFather
Kingfisher
Corona
Budweiser
Bira 91
1. GodFather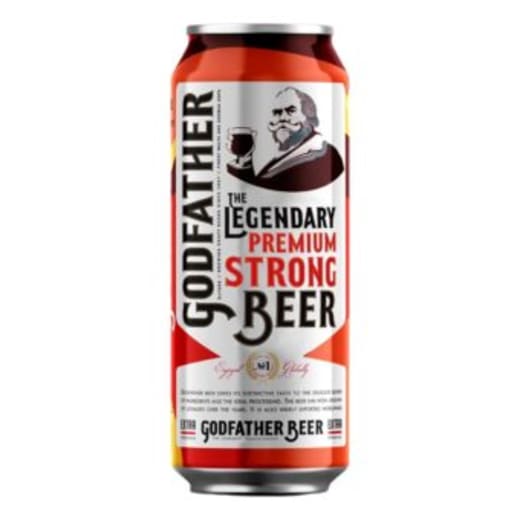 Godfather Beer is one of the oldest beer brands in India. A product of the Devans Modern Breweries located in Jammu, this beer has been a favourite, especially in northern India, for over 25 years now. This beer packs a punch with an ABV of 7.5%, thanks to its 25-day brewing cycle. Considering its history and loyal following, Godfather is one of the best beer brands in India.
What's Great:
High ABV content for those who like their beer strong.
Come in three different variants, SuperStrong, Legendary, and Super.
Buy From Jhoomly
2. Kingfisher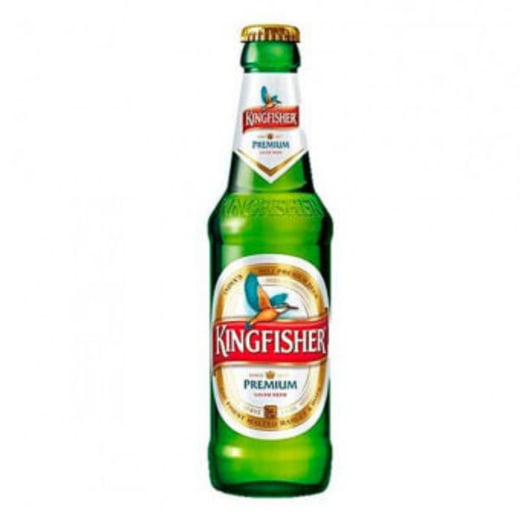 Kingfisher – "The King of Good Times" is a legendary brand synonymous with the Indian beer scene. Brewed by United Breweries Group, Kingfisher has been satisfying beer enthusiasts since its inception in 1978. It is a popular choice for anyone who enjoys a cold one, from casual drinkers and seasoned beer connoisseurs. However, Kingfisher is more than just a beer brand; it is a cultural icon and is one of the best beer brands in India.
What's Great:
Its balanced flavour profile.
It is the go-to beer for many Indian beer enthusiasts.
Buy From Living Liquidz
3. Corona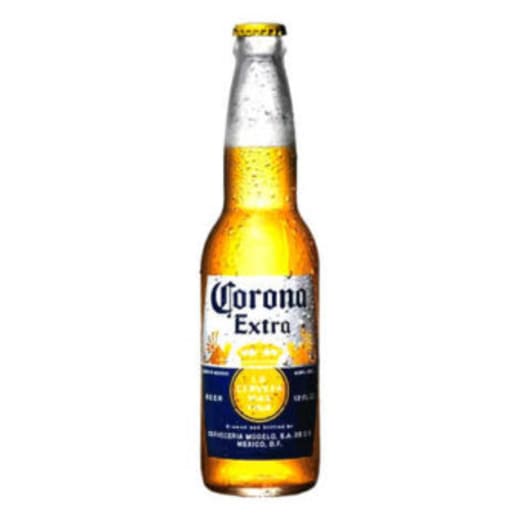 Corona is a world-renowned beer brand that has come into the limelight thanks to Vin Diesel's character in the Fast and Furious series. It is one of the most popular beer brands in India today. Brewed by Cervecería Modelo, a Mexican brewery, Corona is known for its light, refreshing taste, crisp finish, and distinctive branding. It is popular among those who enjoy a refreshing beer on a hot day or while relaxing on the beach.
What's Great:
It has a light golden colour and a mild flavour profile.
Go-to beer for those seeking a relaxing and enjoyable drinking experience.
Buy from Living Liquidz
4. Budweiser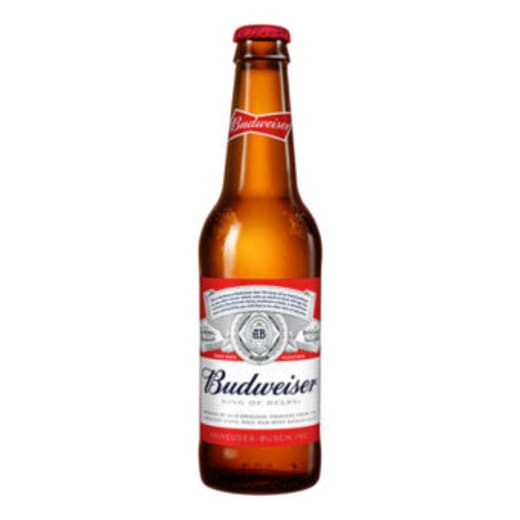 First brewed in the United States in 1876, Budweiser is now an iconic beer brand that is a household name for any beer enthusiast. Known for its smooth, crisp taste, distinctive branding, and a long-standing reputation for quality, this is easily one of the best beer brands in India today.
What's Great:
It has a legacy which spans almost 150 years.
The brand's reputation for quality.
Buy from Living Liquidz
5. Bira 91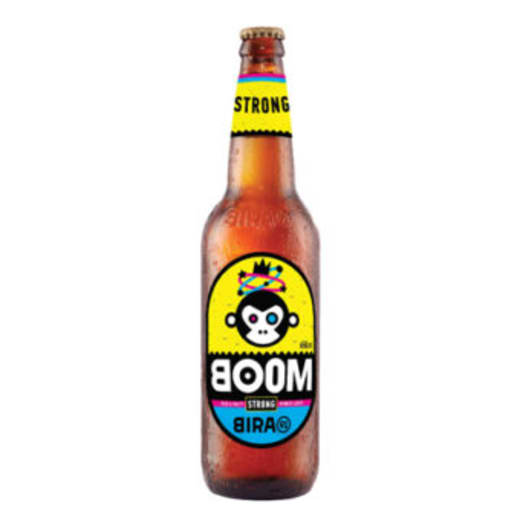 Bira is a relatively new player in this field, quickly gaining popularity among beer enthusiasts in India and beyond. It is the brainchild of Ankur Jain, a young Indian entrepreneur who set out with a goal to create a beer brand that would appeal to a newer generation of beer drinkers. Launched in 2015, Bira is a craft beer brand known for its unique flavours and creative branding.
What's Great:
Five unique types of beer, each with its own unique flavour profile.
It's a homegrown beer brand.
Buy from Living Liquidz
Summing It Up
Beer continues to be a popular choice for any looking to unwind and relax on a hot day. Whether you're a fan of light lagers or hoppy IPAs, there is a beer out there for everyone. From Kingfisher's classic taste to Bira's unique flavours and the global popularity of Corona and Budweiser, beer brands offer a wide variety of options for beer lovers. We hope this list of the best beer brands in India will help you find a beer that suits your tastes and preferences. Cheers to beer!
FAQs
Q. What is craft beer, and how is it different from regular beer?
Craft beer is a beer that is brewed in small batches using traditional brewing techniques and high-quality ingredients. They are usually unavailable in mainstream breweries.
Q. How do I properly store beer to maintain its quality?
The quality of beer is affected by temperature, light, and oxygen exposure. To properly store beer, keep it in a cool and dark place. A refrigerator works best.
Pro Tip: Store beer upright to prevent oxygen from entering the bottle. This can negatively impact the flavour and freshness of the beer.
Q. What is the ideal serving temperature for beer?
As a rule of thumb, lighter beers are served chilled, at around 3-7°C, while medium-bodied beers are best served slightly warmer, at around 7-10°C. Finally, darker, heavier beers are best served at slightly warmer temperatures, around 10-13°C.
Q. What is the significance of the bitterness scale in beer?
The bitterness scale, or the International Bitterness Units (IBU) scale, measures beer's bitterness. It ranges from 0 (no bitterness) to over 100 (extremely bitter). The bitterness scale is significant because it helps beer enthusiasts choose beers that match their taste preferences. In short, the higher the IBU rating, the more bitter the beer and vice versa.