India may not be the first country you think of for wine, but it is fast becoming a budding wine-producing nation. Wine is now a mesmerising experience – from stays at great vineyards to tasting sessions at leading wineries, there is so much more to just dancing and indulging in delicacies at parties.
This full-bodied red liquid fermented from grapes makes us happy even at the thought of it. Especially in a nation like India, where drinks such as beer, rum, and whiskey are the most popular, wine is a treat that most people have rarely experienced. That being said, we've listed the top 5 wine brands in India that you must try if you're exploring!
How to Choose the Best Wine Brands in India?
Choosing the best wine brands in India can be challenging, especially if you're unfamiliar with the Indian wine industry. But we're here to make it easy for you!
These are the significant aspects to consider when choosing your favourite wine:
Research the Winery: Research the history and reputation of the winery. This will give you a clear idea of their wine's quality, production process, experience they provide, and awards they've won.
Look for Grape Varieties: Look into the grapes the winery uses to produce their wine. India has a wide range of grape varieties, such as Grover Zampa, KRSMA, Sula, and Charosa.
Consider the Winery Location: India is home to many wine regions, including Maharashtra, Karnataka, and Delhi. These regions produce a wide range of wines with unique characteristics, so consider researching and visiting the winery to better understand the wine you want to add to your collection.
Check the Vintage: When you buy wine, it is essential to check the year the grapes were harvested, as it can significantly impact its flavour and quality. Go for wines from recent vintages, as they are more likely to be vibrant and bubbly.
Compare Prices: The prices of wine can vary widely, so purchasing wines that fit your budget is essential. Remember that higher prices do not always promise superior quality, so check reviews and other factors like grape variety and winery reputation before purchasing.
By considering these factors and conducting your research, you can easily choose the best wine brands in India and add them to your collection.
It's Wine O'Clock: Top 5 Wine Brands in India
Now that you know what factors to consider before purchasing a winery, here are the top 5 wine brands in India:
Grover Zampa
Sula
Fratelli
KRSMA
Big Banyan
1. Grover Zampa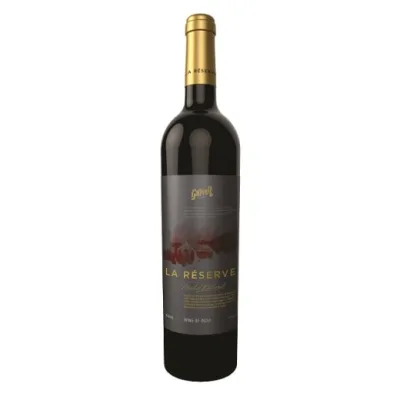 Grover Zampa is one of the most respected names in the Indian wine industry, known for producing premium wines that reflect the country's unique terroir. The brand's red wine offers a subtle nose, but once tasted, it explodes with smoky and earthy tobacco flavours and ripe red fruits of cherries and plums. The finish is smooth, with a slight peppery kick that stays on the palate.
La Reserve has a rich bouquet of ripe fruits beautifully spiced with an exquisite hint of elegance and complexity. It boasts a harmonious blend of vanilla, blueberries, and blackcurrants, imparting a sense of luxury and sophistication.
What's Great About It?
The oldest functional winery in India, established in 1988.
Sustainable and environmentally friendly.
For its quality and taste, it has won numerous awards and accolades locally and globally.
2. Sula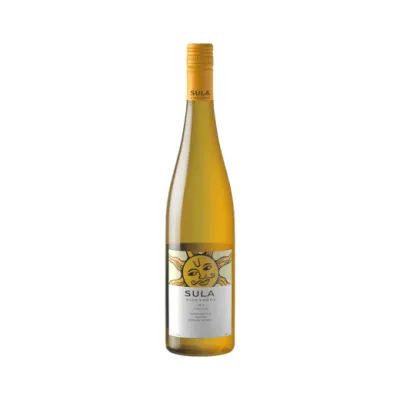 When looking for wines, it's difficult not to be swayed by Sula, as it hosts an annual music festival and provides an unforgettable winery experience. Founded in 1999 by Rajeev Samant, it is located in Nashik, Maharashtra, and produces various premium wines at an affordable range. Some of their most well-known wines include Shiraz, Sula Riesling, and Sauvignon Blanc. They're also famous for producing the country's first grape brandy, Janus.
What's Great About It?
Exceptional flavours and aromas.
Affordable prices.
Offers luxurious stay amidst the vineyards.
Wine tasting and vineyard tours.
3. Fratelli
Fratelli is a renowned Indian winemaking label that produces world-class wines of international standards. The vineyards of Fratelli are sprawled across an expanse of 240 acres at Akluj, located South of Pune.
Fratelli wines are made using Italian expertise and Piero Masi's sustainable and minimal viticultural mantra, which involves the use of natural pest control and water conservation methods. This artisanal approach results in wines that offer a broader diversity of styles with bold, intense flavours, being one of the best wine brands in India.
What's Great About It?
Known for its flagship wine, Sette.
Premium quality and distinct flavours.
The vineyards began as a collaboration between the Italian Secci brothers and Sekhari, Mohite-Patil brothers.
4. KRSMA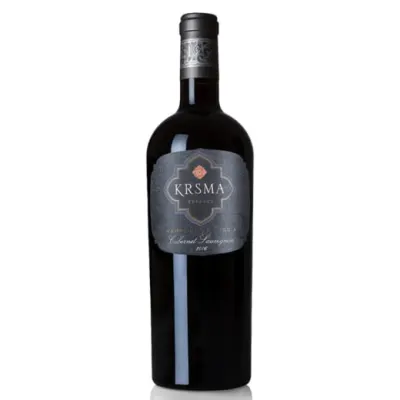 KRSMA remains the only wine brand in India to be featured twice on the World's Best Vineyards 2021 list. Started in 2008 by a husband-wife duo who share their love for fine wines, it is located at Hampi Hills, Karnataka, just 70 Km from the World Heritage Site.
Known for its top-selling Cabernet Sauvignon, KRSMA promises the first whiff of juicy red fruit followed by an exquisite hint of spiciness on the palate. Being one of the best wine brands in India, these are aged in fine-grain French oak barrels and pair perfectly with pizza, pasta, and mushroom ravioli.
What's Great About It?
Known for its top-selling red wine, Cabernet Sauvignon.
KRSMA was twice on the World's Best Vineyards 2021 list.
Sells an exclusive version of Cabernet Sauvignon in Bangalore.
5. Big Banyan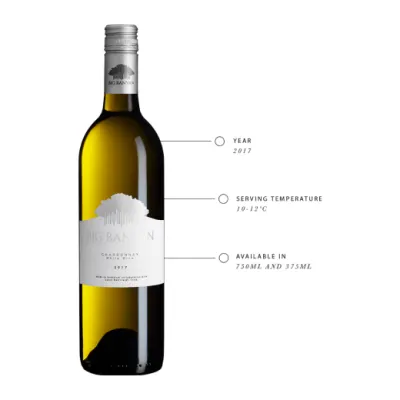 Established in 2007, Big Banyan Wines prides itself on its unique winemaking process. Being one of the best wine brands in India, they offer single-varietal wines that are not blended, giving each wine a distinct and pure taste. Their Sauvignon Blanc matches well with flavourful Indian dishes, such as grilled vegetables and tandoori chicken.
What's Great About It?
Committed to sustainable practices.
Has won numerous awards.
Offers a comprehensive portfolio of wines, including red, white, rose, and sparkling varieties.
Top Non-Alcoholic Wine Available to buy on Amazon
Enjoy Sober Sipping with These Top Non-Alcoholic Wines
Looking for non-alcoholic wine options that don't sacrifice on flavor? Here are 8 top picks available on Amazon India:
Jacob's Creek Unvined Shiraz
This dealcoholized Shiraz from Jacob's Creek provides all the rich, spicy notes you'd expect from a Shiraz, without the alcohol. Reviewers say it tastes very close to the real thing.
Toselli Non-Alcoholic Sparkling White

Made from white grape juice, this Italian sparkling wine gives you effervescence and fresh, fruity flavors. It's delicious on its own or mixed into mocktails.
Giacobazzi Non-Alcoholic Red

One of Amazon's top sellers, this Italian non-alcoholic red wine uses specialized technology to retain the aroma and flavor of grapes. It's smooth, fruity, and tasty.
Williams Non-Alcoholic Red Violet

Made from red grape juice, Williams Red Violet has vivid berry flavors. It's sweetened slightly for an easy-drinking experience. Reviewers call it flavorful and refreshing.
Jacob's Creek Unvined Riesling

Jacob's Creek also makes a zesty Unvined Riesling, with bright citrus and stone fruit notes. It's light-bodied and aromatic – a great alcohol-free white.
Toselli Non-Alcoholic Sparkling Red

Toselli's sparkling red grape juice gives you festive bubbles and rich red fruit flavor. Crack it open to enjoy or mix into mocktails.
Giacobazzi Non-Alcoholic Pink

For something rosé-style, Giacobazzi makes a light, fruity non-alcoholic pink wine from red grapes. It's delicately sweet with nice acidity.
Williams Non-Alcoholic Tropical Sunrise

Escape to the tropics with Williams pineapple "wine." Made from pineapple juice, it's lusciously fruity and sweet.
The 5 Best Wine Glasses to Elevate Your Wine Tasting Experience
Up your wine game with these top-rated wine glasses that enhance the flavors and aromas of your favorite varietals.
Ash & Roh® Stylish Wine Glass
This 170ml wine glass has a unique curved shape and long stem, making it versatile for both red and white wines. The slim profile is elegant and modern. It was picked for its stylish design.
ROSEFINCH Crystal Wine Glasses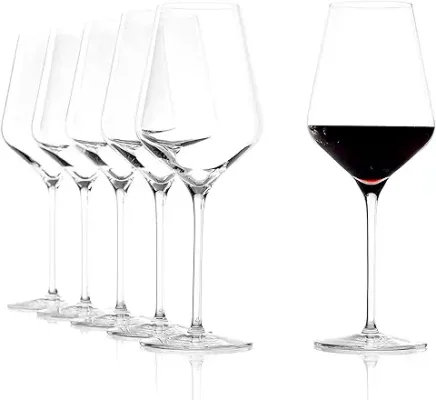 With a 360ml bowl capacity, thin laser cut rim, and long stem, this crystal glass is ideal for swirling and aerating wines. The ultra-thin, light weight crystal shows off wine color beautifully. It was picked for crystal quality and large bowl size.
Pasabahce Siena Red Wine Glass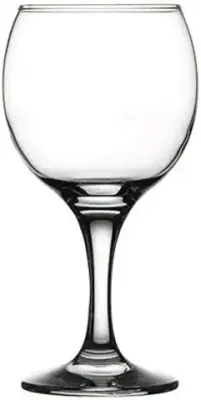 Pasabahce is a respected Turkish glassmaker. Their 290ml Siena glass has a wide, rounded bowl optimized for bouquet and tasting red wines. The quality crystal and specialty shape make this a top pick.
DOMINGO HUB White Wine Glass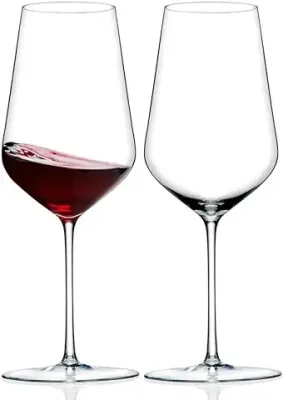 This 350ml white wine glass features a distinctive curved bowl that concentrates aromas. The thin rim and long stem prevent warming the wine. It was picked for its unique curve enhancing white wine flavors.
Pasabahce Champagne Flute

This slim, elegant 195ml flute has a long stem and tapering bowl that maintain bubbles in sparkling wines. Pasabahce's stellar crystal reputation makes it a great choice for toasting with style. The versatility to serve champagne or wine makes it a go-to option.
Treat your wines right by serving them in well-designed glasses that complement their distinctive notes and traits. With options like these stellar wine glasses, you can become a true wine connoisseur.
Wrapping Up
Looking for wine on the go? You can easily find a bottle that suits your winery needs by considering your budget, brand reputation, vintages, grape varieties, and flavours. The five options we have highlighted are some of the best wine brands in India and offer exclusive, premium-quality flavours that will surely enhance your wine experience.
FAQs
Q. Which wine is good for your health?
Red wines are typically considered healthy for your heart when taken in limited amounts. Like every liquor, it is best to consume in moderation and not abuse it as it can pose health risks.
Q. Which are the best wine brands in India?
Grover Zampa, KRSMA, Big Banyan, Sula, York, and Charosa are some of the best wine brands in India.
Q. Does wine expire?
Because of their low-alcohol content, wine can expire. However, most wines can last up to 5 years, and expensive wines can last up to 20 years when kept in a cool and dark place.
Q. Are Indian wines readily available in the US?
The Indian wines easily found in the US are KRSMA, Sula, and Grover Zampa. Sula is distributed across 20 states in the US, making it the most widely available Indian wine in the country.
Q. What are some of the top Indian wine festivals?
The Pune Wine Festival, Bandra Wine Festival, Grover Fest, and Taj Wine Fest are some of the best Indian wine festivals people can attend.
Disclaimer: The information provided in this blog is not intended for use by individuals under the legal drinking age. Alcohol consumption causes serious health risks and should not be initiated or continued by anyone unable to legally purchase or consume alcohol. Consult your physician before making any changes to your lifestyle or health practices. HappyCredit does not recommend or endorse the use or overuse of alcohol. Please drink responsibly.