Paying your credit card bill can be a confusing and intimidating task. With so many different credit card payment options available, it can be hard to decide which is best for you.
Fortunately, various payment options are available in India so that you can choose the best suits your needs.
In this blog post, we will discuss 6 different ways to pay credit card bills in India. We will cover everything from direct debit payments to digital wallets and more.
How to Pay Your Credit Card Bill?
So, if you are looking for an easy and efficient way to pay credit card bills in India, read on for all the information you need.
1. Online Banking
Online banking is one of the most popular and convenient ways to pay your credit card bill. Online banking allows you to conveniently and quickly manage your finances from the comfort of your home.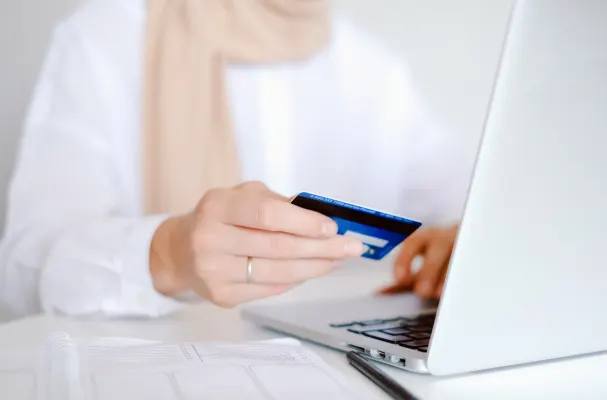 You must sign up for internet banking with your bank to use this service. Once registered, you can access your banking portal to make payments to your credit card.
The process is simple, as detailed below:
First, select the payment option and enter your credit card details.
Enter the amount you wish to pay and choose the payment method, typically using a debit card or net banking.
Review the details and confirm the payment.
Once done, you will receive a confirmation message.
Your payment should be processed within 24 hours, and your card balance will be updated accordingly.
2. Mobile Wallet
Your credit card bill can be paid easily and quickly with a mobile wallet. Mobile wallets enable you to securely store money and make payments without using cash or bank cards.
Using a mobile wallet allows you to pay credit card bills without going to the bank or filling out lengthy forms. The first step in using a mobile wallet to pay your credit card bill is to sign up for a service. Popular mobile wallet services include Google Pay, Phonepe, PayTM, and Mobikwik.
The following are a few simple steps you can follow:
Once you have created an account, you can add your credit card details.
Link it to your wallet.
When ready to pay your credit card bill, open your mobile wallet app and select Pay Credit Card Bill from the list of options.
Enter the amount you wish to pay and confirm the payment. The funds will be transferred from your mobile wallet to your credit card payment in a few minutes.
Note: Be sure to check with the service provider before making a payment with your mobile wallet, as some may charge additional fees.
3. Mobile Banking
Mobile banking is a great way to pay your credit card bill in India. This convenient service allows you to make payments anytime, anywhere.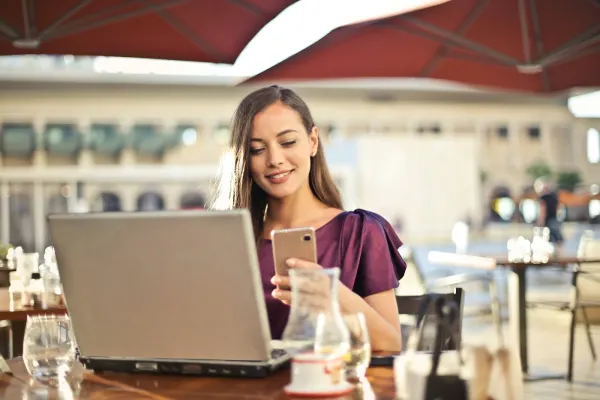 You can use your mobile phone to make secure payments directly from your bank account.
All you need to do is log into your bank's mobile app
Select the "credit card" option.
Once you enter your credit card details and confirm the payment, the amount will be debited from your account.
4. ATM
If you have an SBI credit card, you're in luck! You can quickly pay your SBI credit card payment through any State Bank of India ATM without extra charges.
This convenient and hassle-free way of paying your bills is a great way to save time and energy.
Swipe your SBI credit card at the ATM.
Select the Pay Credit Card Bill option.
You will be asked to enter the amount you want to pay and confirm the same by entering your PIN.
Once the payment is successful, you will receive an SMS confirming.
Note: It is important to note that the maximum amount you can pay in one transaction is limited to Rs.10,000.
An SBI ATM is a quick, safe, and convenient payment method. Plus, you won't have to carry cash or wait in long lines.
5. Cheque
Paying your credit card bill with a cheque is one of the most hassle-free ways. By writing a cheque, you can avoid any issues with online payment portals or other forms of digital payments.
Using a cheque to pay off your credit card debt has several advantages.
It removes the need to remember your login information and passwords for different payment portals and banks.
Online payments do not incur any additional processing fees.
The payment can be monitored closely, and you can track when the money has been debited.
Helps to keep your financial information safe from hackers and security breaches.
The steps involved in making a credit card payment via check:
You must obtain a blank cheque from your bank to pay through a cheque.
Fill out the necessary details.
Make sure to mention the credit card number, name and address of the issuer, the payment amount and date, and the purpose of payment.
After filling out the necessary details, you can submit the cheque at your nearest bank branch or the credit card issuer's office.
6. Contact Customer Care Service
Credit card bill payments can be made through the customer service department of your credit card issuer. This method enables customers to communicate directly with their bank and make payments.
To make a payment via this method, follow the steps below:
Contact your credit card issuer's customer support team.
Provide your details, including your name, credit card number, payment amount, and the account details from which you wish to make the payment.
Confirm that all of the details are correct, and make sure that you get an acknowledgment of your request.
The customer support team will process your payment, and you will receive confirmation of the successful transaction.
This can be an excellent option for those who do not wish to register for internet banking or may not have access to online banking services.
Wrapping Up
Keeping track of your credit card bill is imperative. There are many ways to pay your credit card bill in India, regardless of whether it is related to HDFC credit card payment, SBI credit card payment, or ICICI credit card payment.
No matter what payment method you choose, be sure to review your credit card statement each month to avoid late fees. Check your payment method to ensure it has been selected and processed correctly.
FAQs
Q. My credit score has decreased recently. What should I do?
Credit card bills should be paid about two or three days before the due date shown on the statement. Not paying by the due date will leave the account in bad standing and hurt your credit score.
Q. If I pay the minimum due on my credit card, will I be charged?
It is easy to pile up interest by not paying off your credit card debt on time, and if you keep paying just the minimum amount, you are barely making any progress toward paying off your debt.
Q. What happens if I pay my credit card in full every month?
Unless you pay off your credit card balance on time each month, you'll pay interest on top of the outstanding balance. You won't pay interest on your credit card balance when you pay it off each month.
Q. What is the minimum credit card payment?
Minimum credit card payments allow you to keep your account in good standing for the lowest amount you can pay each month. Avoid late fees and penalty APRs on your credit cards by paying the minimum amount.