India's beer market has exploded in recent years, with consumers thirsty for high-quality craft brews and iconic international labels. But with so many options to choose from, how do you know which beers are the best? We've researched and reviewed the top beer brands available in India to bring you this definitive guide to the country's 15 finest brews.
1. Kingfisher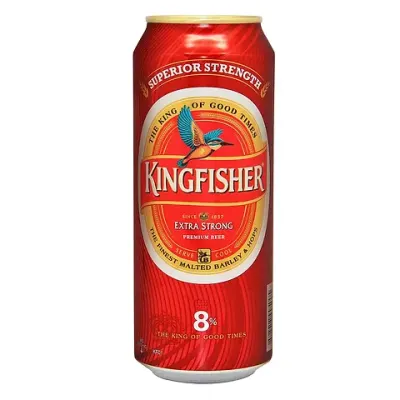 Kingfisher is India's largest selling beer brand, commanding a dominant 36% market share. It offers a range of lighter beers like Kingfisher Premium Lager as well as stronger options like Kingfisher Ultra and Kingfisher Max. Kingfisher beers are crisp and refreshing, with a nice balance of malty and citrusy flavors.
The brand's top seller is Kingfisher Strong, an 8% ABV beer with a bold, rich taste that pairs excellently with spicy Indian cuisine. Other popular Kingfisher variants include:
Kingfisher Premium (4.8% ABV) – A crisp, easy-drinking lager
Kingfisher Ultra (5% ABV) – A smooth, flavorful wheat beer
Kingfisher Blue (8% ABV) – A strong, malty beer packed with flavor
Best for: Drinkers who want a quintessentially Indian lager that's bold in taste. Pairs perfectly with kebabs, biryani, and other flavorful foods.
Price:
Kingfisher Strong – ₹150 (650ml)
Kingfisher Premium – ₹145 (650ml)
2. Bira 91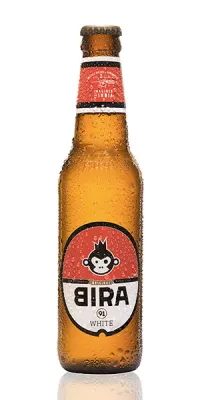 Bira 91 has captured the imagination of urban youth with its colorful branding and extensive range of craft brews. The company offers everything from easy-drinking lagers to bold IPAs and fruit-infused beers.
Some of Bira 91's most popular variants include:
Bira 91 Blonde (5% ABV) – A refreshing lager with citrusy and hoppy notes
Bira 91 Light (4.5% ABV) – A low-calorie lager for health-conscious drinkers
Bira 91 White (5% ABV) – A Belgian-style witbier brewed with orange, coriander, and lemon peel
Bira 91 IPA (5.9% ABV) – A hop-forward India Pale Ale bursting with tropical fruit flavors
Best for: Craft beer lovers who want to experience India's exploding craft brewing scene.
Price:
Bira 91 Blonde – ₹220 (650ml)
Bira 91 Light – ₹200 (500ml)
3. Kingfisher Ultra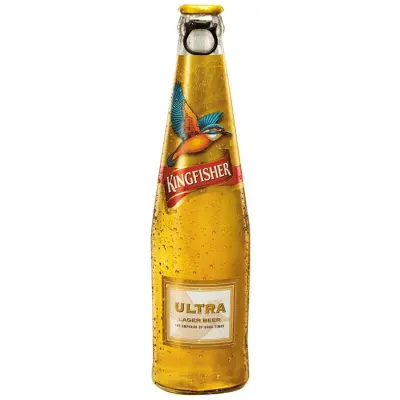 Kingfisher Ultra is one of India's most popular premium lagers. Brewed to be smooth and flavorful, it has a clean, refreshing taste with subtle notes of malt and honey. The 5% ABV makes it easy to drink yet packs slightly more punch than typical domestic lagers.
Ultra is crafted by UB using premium ingredients like 2-row barley malt and fine aroma hops from Germany. It undergoes a longer brewing process for enhanced smoothness. The end result is a superbly balanced, internationally-styled lager perfect for Indian summers.
Best for: Discerning drinkers who want a premium lager with more flavor and character than typical Indian beers.
Price: ₹220 (650ml)
4. Budweiser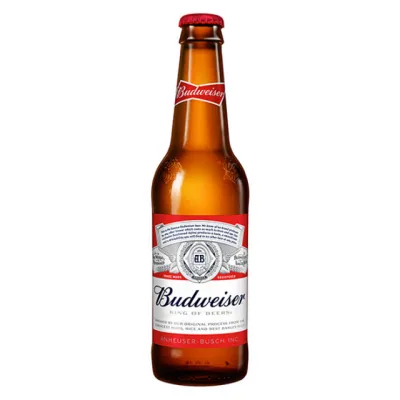 Known for its signature bold, malty taste, Budweiser is one of the most iconic beer brands in India and worldwide.
The regular Budweiser Premium is a smooth, medium-bodied lager with pleasant notes of rice and honey malt. Budweiser Magnum packs more punch at 6.5% ABV – it's a rich, full-flavored beer that goes down dangerously smooth.
Budweiser offers a taste of American brewing tradition. Crisp, refreshing, and dependably tasty, it's hugely popular at bars, restaurants and house parties across India.
Best for: Drinkers fond of a bolder, malt-forward lager. Budweiser also pairs excellently with pizza, burgers, and game-day snacks.
Price:
Budweiser Magnum – ₹240 (650ml)
Budweiser Premium – ₹180 (650ml)
5. Corona Extra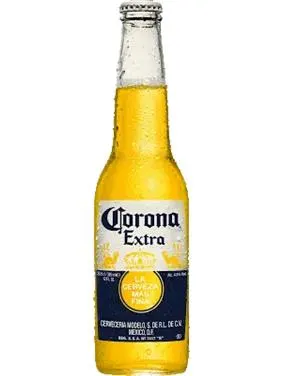 Corona's clean, refreshing taste has made it one of India's favorite imported beers. Brewed in Mexico, Corona is light straw yellow in color with a smooth, dry palate and subtle notes of malt, corn, and hops. The addition of a lime wedge adds a burst of fresh citrus aroma that enhances its crisp drinkability.
Despite hailing from Mexico, Corona has a universal appeal that has turned it into an internationally recognized brand. Its laidback personality and summery vibe are perfect for kicking back and relaxing with friends.
Best for: Hot summer days. Corona is light and thirst-quenching enough for extended drinking sessions.
Price: ₹290 (355ml)
6. Heineken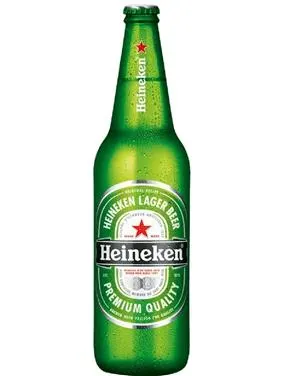 Heineken is one of India's most popular international lagers, loved for its crisp, clean taste and signature green bottle. Brewed in Holland, Heineken has pleasant grainy malt flavors and moderate bitterness from noble hops. Its perfect carbonation and refreshing finish make Heineken an ideal beer for Indian summers.
Best for: A crisp, easy-drinking lager. Heineken is smooth enough for extended drinking sessions.
Price: ₹200 (650ml)
7. London Pilsner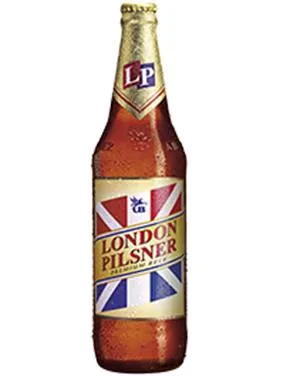 London Pilsner is a classic Indian lager that offers solid drinking at an affordable price point. It has a typical pilsner profile of biscuity malt flavors and herbal, spicy Saaz hops. The addition of rice in the grist gives it a signature grainy flavor. Light gold in color, London Pilsner is clean, fizzy, and quenching.
Best for: Budget-conscious drinkers seeking a flavorful yet inexpensive Indian lager.
Price: ₹140 (650ml)
8. Carlsberg Elephant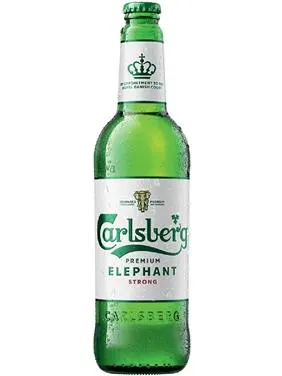 Carlsberg Elephant is the Danish beer giant's popular Indian strong lager. Brewed to 7% ABV, it packs more flavor and bitterness than regular Carlsberg, capped by a lingering alcoholic kick. Crisp initially with subtle malt sweetness, it transitions to herbal, spicy hop notes toward the finish.
Best for: Those seeking a smooth, familiar tasting strong beer. Carlsberg Elephant Strong is very drinkable.
Price: ₹170 (650ml)
9. Haywards 5000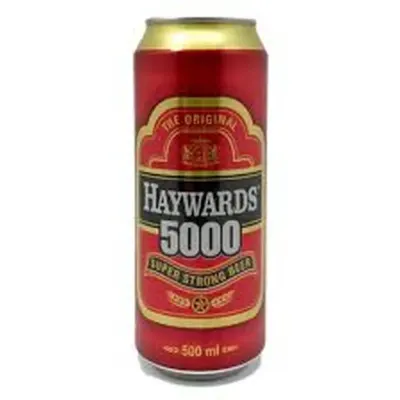 Haywards 5000 is one of India's classic strong beers, known for its bittersweet taste and 7% ABV potency. It starts malty and grainy, transitioning to a spicy, herbal hop bitterness toward the close. The boozy punch makes it popular among college crowds seeking cheap thrills.
Best for: Getting buzzed on a budget. Haywards 5000 is smooth enough for easy quaffing.
Price: ₹120 (650ml)
10. Hoegaarden Wit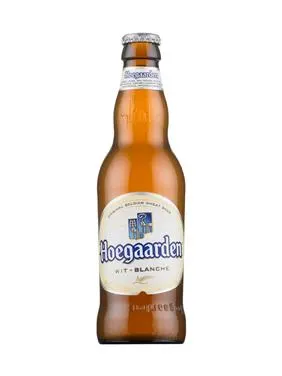 Hoegaarden set the standard for Belgian white ales with its trademark cloudy, pale yellow appearance and notes of coriander, orange peel and wheat. Light and refreshing, Hoegaarden Wit has subtle sweetness countered by tangy citrus and herbal spice. The creamy mouthfeel pairs deliciously with Indian cuisine.
Best for: Spicy Indian seafood and chicken dishes. Hoegaarden is perfect for cooling the palate.
Price: ₹260 (330ml)
11. White Owl Spark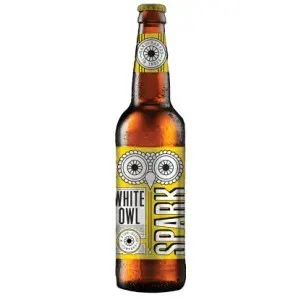 India's exploding craft beer scene has produced many stellar brews, including Spark from White Owl. This immensely quaffable pale ale bursts with tropical fruit and citrus flavors, capped by a dry, spicy finish from ample late hopping. Creamy initially with lovely hop aroma, Spark is perfect for India's climate.
Best for: Craft beer lovers who enjoy aromatic, flavorful pale ales.
Price: ₹170 (500ml can)
12. Kingfisher Strong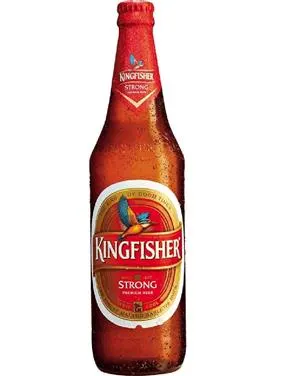 Kingfisher Strong is India's favorite strong beer, brewed to 8% ABV for maximum flavor and kick. Crisp and clean-tasting initially, its bold maltiness builds into a lingering bitterness. Hints of roasted grain and caramel add complexity.
Being high in alcohol, Kingfisher Strong pairs excellently with spicy Indian fare, helping put out the fire. It's hugely popular among college crowds and partygoers for its smooth drinkability and wallet-friendly price.
Best for: Budget-conscious drinkers seeking a stronger beer with familiar Kingfisher taste.
Price: ₹150 (650ml)
13. Tuborg Strong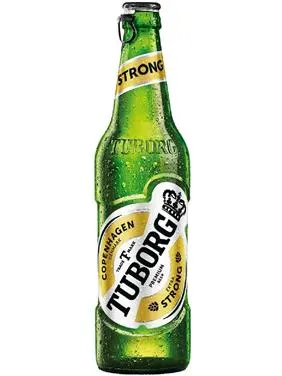 Tuborg Strong is brewed by Carlsberg to quench India's thirst for potent brews. At a hefty 8% ABV, it packs a serious punch yet remains smooth and drinkable. Initial sweet malt flavors transition to faint bitterness with a clean, dry finish.
Though high in alcohol, Tuborg Strong doesn't taste too boozy or syrupy. Easy to gulp down, its strong kick makes it popular among youth seeking cheap highs. Its budget price also makes it wallet-friendly.
Best for: College crowds and budget drinkers. Smooth, strong, and affordable.
Price: ₹130 (650ml)
14. Kati Patang Belgian Wit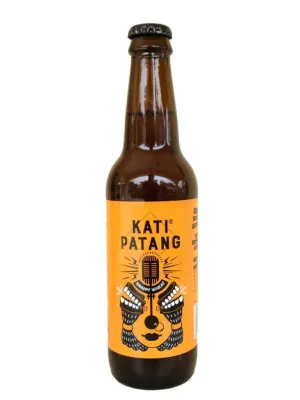 Kati Patang is a craft brewery based in Delhi making internationally-styled ales. Their Belgian Wit is a hazy golden witbier brewed with Indian coriander, orange peel, chamomile and pepper. Citrusy and herbal aromas mingle with bready, yeasty notes. The palate is refreshing and spiced.
Kati Patang is putting India on the global craft beer map with well-made renditions of classic styles. Their Belgian Wit captures the soul of the style – quirky, flavorful and fun. The local twist makes it uniquely Indian.
Best for: Craft beer fans seeking an authentic Belgian-style wheat ale made in India.
Price: ₹200 (330ml)
15. Simba Wit Belgian Style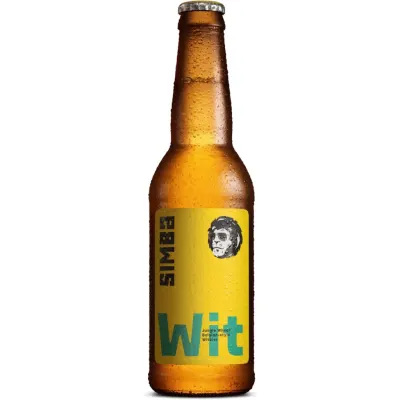 Simba is another Indian craft brewer making its mark with quality crafted beers. Their Wit Belgian Style is a wonderfully quaffable witbier with lovely citrus and spice aromas. Brewed with Indian coriander, orange peel and chamomile, it's hazy gold and heavily carbonated.
Simba Wit Belgian Style brings a classic Belgian wheat beer to India. Crisp, light, and refreshing, it captures the essence of the style – the perfect warm weather patio sipper.
Best for: Hot summer days. Simba Wit is easy drinking and fragrant with citrus/spice notes.
Price: ₹140 (330ml)
Comparison for Best Beer Brands in India
| Beer Brand | Style | ABV |
| --- | --- | --- |
| Kingfisher | Indian Lager | 4.8-8% |
| Bira 91 | Indian Craft Beer | 4.5-7.5% |
| Kingfisher Ultra | Indian Wheat Beer | 5% |
| Budweiser | American Lager | 5-6.5% |
| Corona Extra | Mexican Lager | 4.6% |
| Heineken | Dutch Lager | 5% |
| London Pilsner | Indian Pilsner | 5-7% |
| Carlsberg Elephant | Danish Strong Lager | 7% |
| Haywards 5000 | Indian Strong Lager | 7% |
| Hoegaarden Wit | Belgian Wheat Beer | 4.9% |
| White Owl Spark | Indian Pale Ale | 5.5% |
| Kingfisher Strong | Indian Strong Lager | 8% |
| Tuborg Strong | Indian Strong Lager | 8% |
| Kati Patang Belgian Wit | Belgian Wheat Beer | 5% |
| Simba Wit Belgian Style | Indian Wheat Beer | 5% |
Bonus Content: 10 Beer Mugs to Quench Your Thirst on Amazon
Beer just hits different when served in the perfect vessel. Whether you prefer stainless steel, glass or something unique, Amazon has a beer mug to satisfy. Sip your suds in style with these top-rated options:
1. HEADWAY Brew Stainless Steel Insulated Beer Mug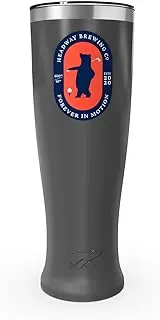 Keep your brew icy with this stainless steel mug that evenly distributes temperature. Insulated construction maintains that frosty chill.
2. SYANKA Italian Premium Glass Beer Mug Set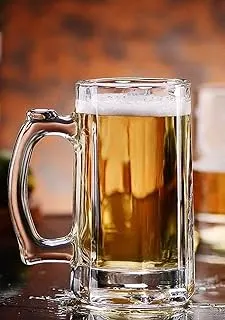 Appreciate your beer's color and carbonation in these clear glass mugs available in a convenient 6-pack set.
3. VILON Italian Premium Muscle Beer Mug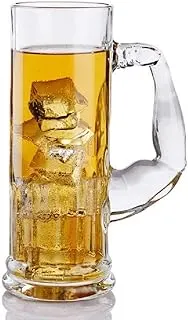 This unique muscle-handle mug adds some flair to your drinking experience. The oversized 600ml capacity is perfect for a hearty pour.
4. Treo by Milton Munich Cool Glass Beer Mug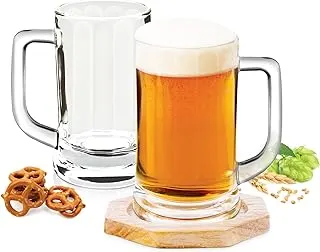 A trusted brand in beverageware, this Milton mug set offers a sleek, modern glass design. Enjoy 2 mugs at a budget-friendly price.
5. CELLO Stern Glass Beer Mug Set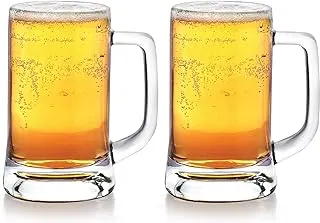 Straight-sided and sturdy, these Cello glass mugs give you that satisfying "thunk" sound when placed on a table.
6. CHHAAP Printed Beer Mug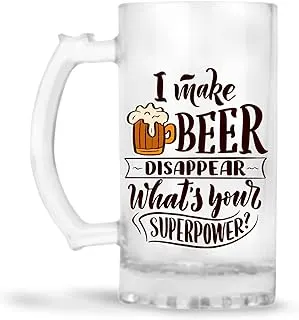 Humorous printed messages like "Beer Helps" make this mug a great gift for the beer lover in your life.
7. Loop Viking Drinking Horn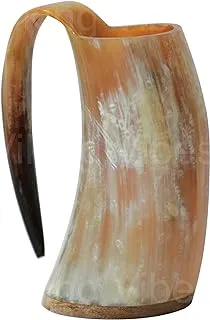 Channel your inner Norse warrior with this handcrafted drinking horn mug and stand. A unique conversation piece.
8. NB Decor Wooden Viking Beer Mug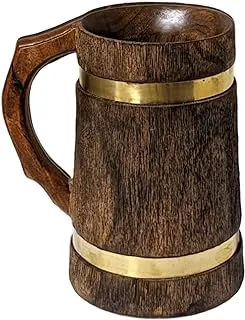 Carved from natural wood, this oversized mug emulates the Viking spirit. Available in a rustic wood finish.
9. Pasabahce Glass Party Beer Mug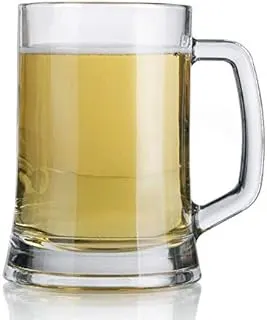 Elevate your party with these glass mugs imported from Turkey. A generous 500ml capacity for big pours.
10. Massive Reckon Skull Beer Mug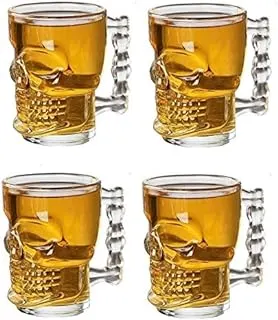 Scare off sobriety with these haunting skull mugs, perfect for Halloween parties or Gothic gatherings.
How to Choose the Best Beer Brands in India
With India's exploding beer market, choosing the right brew can be tricky. Here are some tips for picking the best beer brands for your tastes:
Consider the style – India produces all varieties – lagers, ales, stouts, wheat beers etc. Focus on styles you enjoy.
Check the ABV – Higher alcohol beers have more robust flavor. But session beers are refreshing. Choose based on your preferences.
Read reviews – Online reviews reveal how certain beers actually taste. Let others guide you to good brands.
Don't overlook Indian brewers – Indian craft breweries are making world-class beers. Don't ignore local options.
Sample widely – Taste different brands to learn your preferences. The wider you sample, the better your choices.
Consider your budget – Premium imported brews are pricier but high-quality. Indian beers offer value for money.
Pair with food – Some beers complement spicy Indian food better. Match beer styles to the cuisine.
Shop at quality stores – Buy from reputable liquor stores that properly store and rotate stock. Avoid old, expired beer.
Types of Beer in India
India produces the full gamut of beer styles enjoyed worldwide. Here are some of the most popular types of beer brewed in India:
Lagers
Lagers use bottom-fermenting yeast and are conditioned at cold temperatures. This produces a crisp, clean taste. Popular India lagers include Kingfisher, Budweiser, Tuborg, and Bira.
Ales
Ales use warm fermenting top-yeast for more complex flavors. India has many microbreweries making British and Belgian-inspired ales.
Wheat Beers
Brewed with wheat malt, these beers have a hazy appearance and distinctive yeasty, bready flavors. German-style wheat beers like Erdinger and Belgian wits like Hoegaarden are available.
Stouts
Stouts use roasted malts to achieve a nearly black color and coffee-like bitterness. Indian versions include Kingfisher Storm and Bira 91 Malabar Stout.
IPAs
India Pale Ales are hop-forward brews with tropical fruit flavors. India's craft IPAs include Bira 91 IPA and Simba Juicy Indian Pale Ale.
Strong Beers
Many Indian brands offer "strong" beers around 7-8% ABV. These include Kingfisher Strong, Godfather Strong, and Tuborg Strong.
Craft Beers
India has seen an artisanal craft beer boom. Craft breweries like Bira 91, Simba, Kati Patang, White Owl, and Gateway produce diverse hand-crafted beers.
Caring for your Beer
To get the best flavor from your beer, proper storage and pouring is important:
Store beer in a cool, dark place around 10-15°C. Avoid temperature fluctuations.
Keep beer away from sunlight and harsh fluorescent light, which skunks the flavor.
Store bottles upright to avoid oxidation and dissipation of carbonation.
Don't freeze beer – this alters the flavor. Fridge temperatures are ideal.
Drink IPAs and hop-forward beers fresh, when aromas are vibrant. They degrade quickly.
For high ABV beers, some ageing in a cellar can improve flavor. But most are best fresh.
When pouring, incline the glass at 45° and pour down the side to minimize foaming.
Pour gently, especially for very gassy beers. Let the head settle before topping up.
Use beer clean glasses – wash thoroughly with non-scented soap to remove residues.
Choose a glass that complements the style: pilsner glass, pint glass, snifter etc.
Swirl and smell the beer before drinking to appreciate the aromas.
FAQs about Best Beer Brands in India
Q. Which beer brand is best in India?
The best beer brand depends on personal taste preferences. However, some of the most popular and highly-rated beer brands in India include Kingfisher, Kingfisher Ultra, Budweiser, Corona Extra, Bira 91, Simba, and Tuborg.
Q. Which is better, Kingfisher or Budweiser?
Kingfisher and Budweiser are both high-quality lager beers with distinct flavor profiles. Kingfisher tends to have a crisper, cleaner taste showcasing Indian ingredients. Budweiser has a more robust malt presence and distinctly American flavor. It comes down to personal preference between these excellent beers.
Q. What is India's No 1 beer?
Kingfisher is considered India's number one beer brand. It has been the country's largest selling beer for decades, currently holding a dominant 36% market share in the Indian beer industry.
Q. Which is the best beer in India Quora?
According to Quora users, some of the best beers in India include Kingfisher Premium, Kingfisher Ultra, Bira 91 (White, Blonde, IPA), Simba (Stout, Witbier), Budweiser Magnum, Corona Extra, and imported craft beers from Belgium, Germany, Japan etc.
Q. Is Kingfisher strong beer good?
Kingfisher Strong is one of India's most popular strong beers due to its smooth, clean taste coupled with 8% ABV potency. It slakes thirst while providing a strong alcoholic kick. The malty, bitter flavor profile pairs excellently with spicy Indian food. Overall, Kingfisher Strong is considered a very good, high-quality strong beer at an affordable price point.
Q. Which beer is best for beginners in India?
For beginners new to beer drinking, light lagers like Kingfisher Premium, Budweiser, and Bira 91 Blonde make good entry points. Their moderate alcohol content, refreshing flavors, and easy drinkability make them palatable for first-time drinkers. As you acquire taste
Q. What is craft beer, and how is it different from regular beer?
Craft beer is a beer that is brewed in small batches using traditional brewing techniques and high-quality ingredients. They are usually unavailable in mainstream breweries.
Q. How do I properly store beer to maintain its quality?
The quality of beer is affected by temperature, light, and oxygen exposure. To properly store beer, keep it in a cool and dark place. A refrigerator works best.
Pro Tip: Store beer upright to prevent oxygen from entering the bottle. This can negatively impact the flavour and freshness of the beer.
Q. What is the ideal serving temperature for beer?
As a rule of thumb, lighter beers are served chilled, at around 3-7°C, while medium-bodied beers are best served slightly warmer, at around 7-10°C. Finally, darker, heavier beers are best served at slightly warmer temperatures, around 10-13°C.
Q. What is the significance of the bitterness scale in beer?
The bitterness scale, or the International Bitterness Units (IBU) scale, measures beer's bitterness. It ranges from 0 (no bitterness) to over 100 (extremely bitter). The bitterness scale is significant because it helps beer enthusiasts choose beers that match their taste preferences. In short, the higher the IBU rating, the more bitter the beer and vice versa.
Disclaimer: The information provided in this blog is not intended for use by individuals under the legal drinking age. Alcohol consumption causes serious health risks and should not be initiated or continued by anyone unable to legally purchase or consume alcohol. Consult your physician before making any changes to your lifestyle or health practices. HappyCredit does not recommend or endorse the use or overuse of alcohol. Please drink responsibly.