Makeup and cosmetics are an integral part of beauty routines for many people in India. With so many options available, it can be overwhelming to choose which brand to trust for quality and value. In this comprehensive guide, we will discuss the top makeup brand names that are popular and trusted in India.
What to Look for When Choosing a Makeup Brand
With hundreds of makeup brands in India to choose from, how do you select the right one for your needs? Here are a few factors to consider when choosing a makeup brand:
Ingredients: Always check that the ingredients are of high quality. Brands that use natural ingredients are ideal for sensitive skin.
Suitability for Indian skin tones: Look for brands that offer an extensive shade range for foundations, concealers etc. to suit Indian complexions.
Price and affordability: Makeup can be an expensive affair. Look for brands that offer good quality at affordable prices.
Product range: Go for brands that offer a wide variety of products like lipsticks, eyeliners, mascaras, foundations, primers, etc.
Skin safety: Make sure the brand's products do not contain harmful chemicals and are hypoallergenic and dermatologically tested.
Reviews: Customer reviews and feedback can help identify the best products and whether they deliver on claims.
Cruelty-free: Many Indian customers prefer cruelty-free makeup products that are not tested on animals.
Reputation: Established brands with years of experience tend to have better quality control over ingredients and manufacturing.
With these factors in mind, let's look at the top makeup brands available in India:
Lakme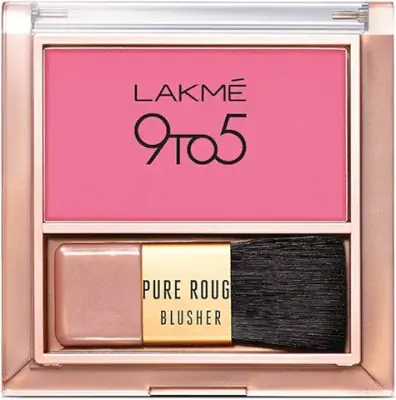 Lakme is one of the leading and most popular makeup brands in India. Owned by Unilever, it has a wide range of cosmetics and beauty products like lipsticks, nail polishes, eyeshadow palettes, foundations, concealers, mascaras and more.
Lakme stands out for:
Extensive range: They offer over 1000 products for face, lips, eyes, nails and skin across categories. There are also specialized lines for absolute makeup and 9 to 5 office looks.
High quality: Lakme products are known for their premium quality ingredients and for living up to claims. They are affordably priced too.
Suitability for Indian skin: The products are designed keeping Indian skin tones in mind. Their base makeup range has options for all skin types.
Innovative formulas: Many of Lakme's makeup products feature unique formulas. Like their 9 to 5 weightless matte mousse foundation, glass glow lipsticks, metal chrome eyeliners etc.
Safe ingredients: Lakme does not test on animals and uses safe ingredients. The products are dermatologically tested suitabile for sensitive skin too.
Easy availability: Available across stores and online sites making Lakme one of the most accessible makeup brands.
Bestsellers: Lakme 9 to 5 Primer + Matte Perfect Cover Foundation, Lakme Absolute Argan Oil Lip Colors, Lakme Eyeconic Kajal, Lakme Absolute Gloss Addict Lip Color, Lakme Insta Eyeliner.
Maybelline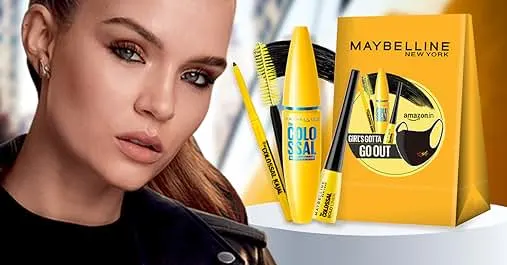 Maybelline New York is a pioneering American makeup brand that is hugely popular in India. They have makeup essentials for eyes, lips, face, and nails at affordable pricing.
Why Maybelline is loved:
Affordable pricing: Maybelline focuses on mass market reach with affordable cosmetics priced suitably for everyday use.
Extensive product range: Name a makeup product and Maybelline likely has it – foundations, concealers, blush, bronzers, lipsticks, eyeliners, mascaras, primers and more. They offer over 900 products.
Quality: Maybelline products deliver professional grade finish and performance at pocket-friendly prices. Their foundations, lipsticks and mascaras are cult favorites.
Diverse finishes and formulas: From creamy matte lipsticks to glossy eyeshadows, matte foundations to hydrating mascaras – there is a lot to choose from.
Skin-friendly: Suitable for sensitive skin and allergy-tested as per Maybelline claims. Their Fit Me range is especially great for acne-prone skin.
Easy availability across India.
Bestsellers: Maybelline New York Fit Me Matte + Poreless Foundation, Maybelline Colossal Bold Eyeliner, Maybelline Color Sensational Lipstick, Maybelline Hypercurl Mascara, Maybelline Baby Lips.
L'Oreal Paris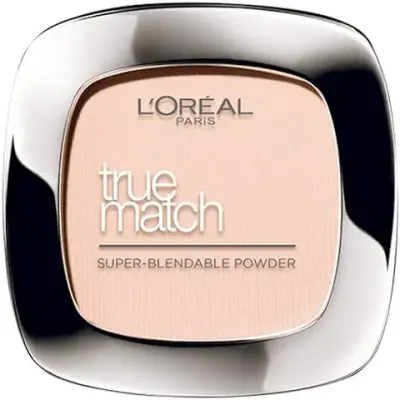 L'Oreal Paris is one of the most renowned international makeup brands available in India. It offers premium quality makeup products at mid to high price points.
Why choose L'Oreal:
International brand heritage: L'Oreal Paris comes from the house of L'Oreal, one of the biggest cosmetics companies worldwide.
Innovative formulas: The brand is known for using cutting edge technology and research to develop high-performance makeup products.
Broad product selection: L'Oreal Paris has over hundreds of makeup and skincare products in India like foundations, lip colors, mascaras, serums, sunscreens etc.
High quality: The products deliver on claims about long wear, pigmentation, and results as reviewed by users. The foundations have an extensive shade range.
Luxury feel: From the packaging to product textures and finish, L'Oreal Paris has a luxurious appeal.
Reasonable prices: Though not the cheapest, L'oreal offers good value at its price point compared to high-end brands.
Easy availability across online and offline stores.
Popular picks: L'Oreal Paris Infallible Full Wear Concealer, L'Oreal Paris Voluminous Mascara, L'Oreal Paris Rouge Signature Matte Lipstick.
Colorbar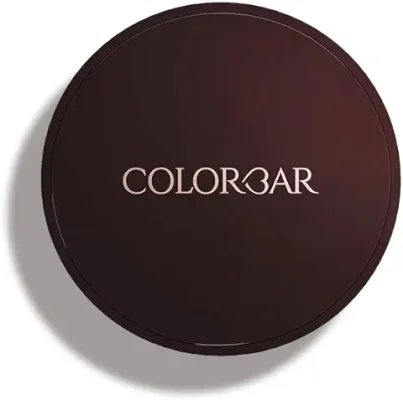 Colorbar is one of the most well-known makeup brands from India. It offers a wide range of color cosmetics and makeup tools curated for Indian skin tones.
Why choose Colorbar:
Affordable luxury: Colorbar positions itself as affordable luxury with good quality products at moderate prices.
Extensive makeup range: From foundations, concealers to a vast range of lipsticks, eyeliners, kajals, blushes, bronzers – Colorbar has 500+ makeup and tools.
Bold color ranges: As the name suggests, Colorbar is all about vibrant and intense color cosmetics. They have unique product ranges like Duochromes, Metallics, Neons, Matte Blasts etc.
Skin-friendly: Claims to be dermatologically tested and free of parabens, mineral oils etc. making it suitable for sensitive skin.
Cruelty-free: Colorbar does not test on animals.
Easy accessibility online and offline.
Top picks: Colorbar Perfect Match Primer, Colorbar Take Me As I Am Lipstick, Colorbar Retouch Concealer, Colorbar On-the-Go Eye Pencil.
Revlon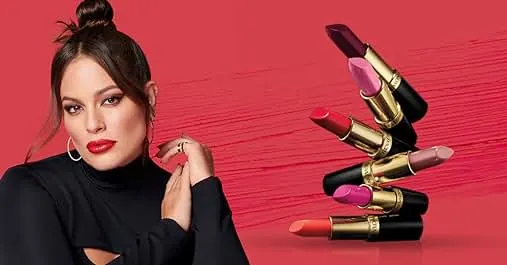 Revlon is a renowned international cosmetics brand from the U.S. Though premium-priced, Revlon offers quality makeup products extensively available in India.
What makes Revlon popular:
International brand appeal: Revlon is an established American brand since 1932 giving it a reputation for quality.
Broad makeup range: Revlon sells foundations, concealers, blush, bronzers, lipsticks, eyeliners, mascaras, makeup removers and beauty tools in India.
Quality and performance: Users vouch for Revlon's good staying power and pigmentation across lipsticks, eyeliners etc.
Reasonable pricing: Though premium, Revlon is priced lower than high-end brands. They frequently offer discounts making it affordable.
Skin safety: Revlon claims to be allergy tested and suitable for sensitive skin.
Easy product availability online and offline.
Bestsellers: Revlon ColorStay Foundation, Revlon Super Lustrous Lipstick, Revlon PhotoReady Candid Foundation.
SUGAR Cosmetics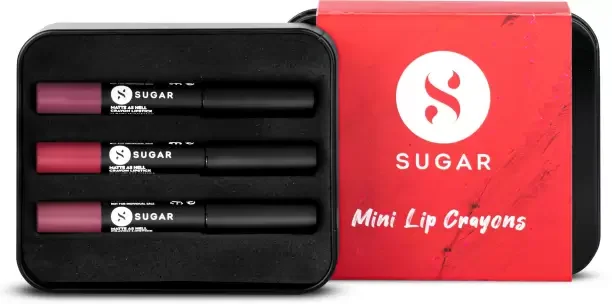 SUGAR Cosmetics is one of the fastest growing Indian makeup brands targeting millennials and Gen Z users. It offers quality makeup at reasonable prices.
Why SUGAR is a hit:
Affordable pricing: SUGAR positions itself in the mass segment with most products priced under Rs. 1000. Ideal for budget-conscious buyers.
On-trend makeup: From dewy finish base makeup to graphic eyeliners, SUGAR products are inspired by makeup trends.
Creative packaging and marketing: The cutesy and bold packaging appeals to younger audiences. The brand is digitally savvy.
Extensive range: SUGAR offers over 700 makeup and beauty products including lipsticks, concealers, shadows, blushes, primers, setting sprays and more.
Skin safety: Claims to be dermatologically tested with no nasties like parabens, sulfates, mineral oils etc. Cruelty-free too.
Positive user reviews about quality and experience.
Best picks: SUGAR Cosmetics Smudge Me Not Liquid Lipstick, SUGAR Cosmetics Contour De Force Face Palette, SUGAR Cosmetics Stroke Of Genius Heavy-Duty Kohl.
M.A.C Cosmetics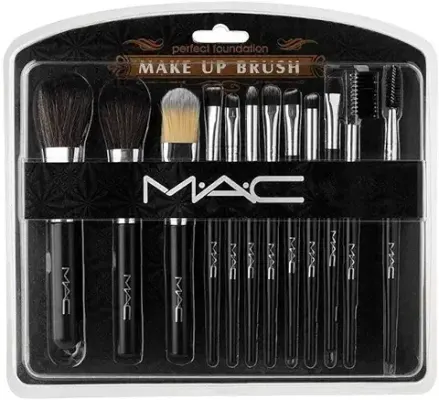 M.A.C Cosmetics originated as a professional makeup brand and is now a cult favorite worldwide including India. It is ideal for makeup junkies and pros.
What makes M.A.C popular:
Professional quality: M.A.C products are created for makeup artists so the quality is supreme – be it textures, pigments or performance.
Specialized products: They have unique products like chromatic eye shadows, vibrant lip colors, body makeup for stage etc. that stand out from regular cosmetics.
Customization services: You can get a custom M.A.C palette with eyeshadow shades of your choice or custom lipstick colors.
Regular makeup collections and collabs that users love.
Social cause focus on community and diversity. Cruelty-free brand.
Available across M.A.C stores and online.
Cult faves: M.A.C Ruby Woo Retro Matte Lipstick, M.A.C Prep + Prime Fix+, M.A.C Studio Fix Fluid Foundation.
Nykaa Cosmetics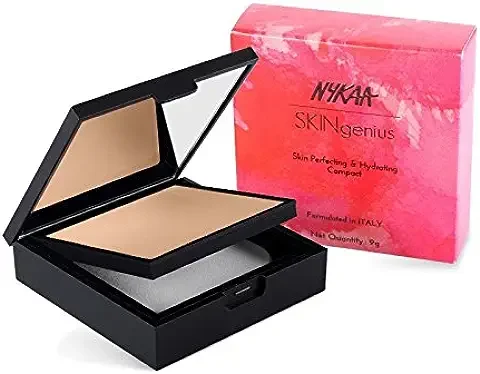 Nykaa has launched its own budget-friendly makeup line Nykaa Cosmetics. The quality and price make it appealing for Indian users.
Key aspects of Nykaa Cosmetics:
Affordable pricing with most products under Rs. 500-600. Great value for money.
Concealers, lipsticks, kajals, liners, primers – they offer everyday makeup essentials.
Uses quality ingredients while keeping the costs low. Products deliver expected results.
Cruelty-free and vegan. Also free of parabens, sulfates etc.
Available exclusively on Nykaa online and in their stores. Easy to purchase.
Bestsellers: Nykaa Skin Perfecting Compact, Nykaa Nail Lacquer, Nykaa Ultra Matte Lipstick, Nykaa Primer.
Huda Beauty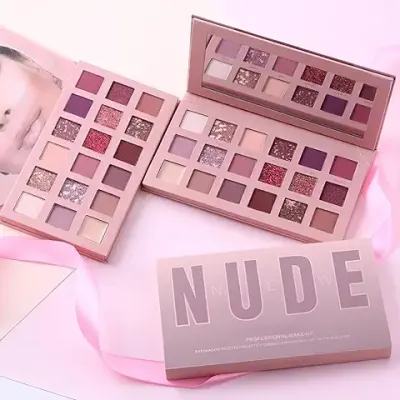 Huda Beauty by makeup artist Huda Kattan has taken the beauty world by storm with its range of makeup and skincare. Though premium priced, the brand has a niche following in India.
Why Huda Beauty stands out:
Quality and performance: Users swear by the pigmentation, blendability, and staying power of Huda's eyeshadow palettes, complexion products, lipsticks etc.
Innovative textures and finishes: From strobe creams, baked powders to liquid matte lipsticks – the brand experiments with unique formula and textures.
Standout packaging: Huda's products come in very stylish and ornate packaging.
Trendsetting products: 'Faux Filter' foundation, Neon eyeshadow palettes, and Easy Bake loose baking & setting powder became cult favorites.
Available on Nykaa website which ships pan India. Limited offline availability.
Popular products: Huda Beauty Legit Lashes Mascara, Huda Beauty Power Bullet Cream Glow Lipstick, Huda Beauty Overachiever Concealer.
Kay Beauty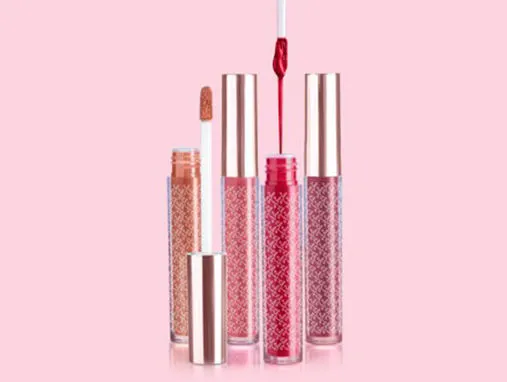 Kay Beauty launched in 2019 by Katarina Kaif delivers cosmetics combining high performance and affordability.
Reasons to try Kay Beauty:
Pocket-friendly pricing starting Rs. 299 for lipsticks and upwards of Rs. 600-700 for palettes.
Travel-friendly makeup inspired by Katrina's on-the-go lifestyle.
Lipsticks, eyeshadows, concealers, primers for a complete makeup look.
Claims to be safe for sensitive skin and dermatologically tested.
Sleek and stylish packaging.
Sold exclusively online on Nykaa.
Bestsellers: Kay Beauty HD Matte Lipsticks, Kay Beauty Hydrating Under Eye Cream Concealer, Kay Beauty Eye Spell Eyeshadow Palette.
Comparison of the Best Makeup Brands
| Brand | Key Features | Price Range |
| --- | --- | --- |
| Lakme | Extensive range, high quality, suited for Indian skin, innovative formulas, safe ingredients | Affordable |
| Maybelline | Affordable, wide range, good quality, diverse finishes, skin-friendly | Budget |
| L'Oreal Paris | Innovative formulas, broad selection, high quality, luxury feel | Mid to high |
| Colorbar | Vibrant colors, cruelty-free, wide range, skin-friendly | Moderate |
| Revlon | International brand, broad range, quality, skin safety | Premium |
| Sugar Cosmetics | Affordable, on-trend, creative packaging, wide range | Budget |
| M.A.C | Professional quality, unique products, customization, trendsetting | Premium |
| Nykaa Cosmetics | Affordable, everyday essentials, vegan & cruelty-free | Budget |
| Huda Beauty | Innovative textures, stylish packaging, trendsetting | High-end |
| Kay Beauty | Pocket-friendly, travel-friendly, safe ingredients | Affordable |
How to Choose the Best Makeup Brand in India for You
With so many options, choosing the ideal makeup brand can seem confusing. Here are tips to select makeup brands in India tailored for your needs:
Identify your skin type and concerns. Choose brands with suitable products. For example, Maybelline Fit Me works well for oily, acne-prone skin.
Make a list of makeup products you use regularly like eyeliners or lipsticks to narrow your focus area while picking brands.
Figure out your budget range. Lakme, Maybelline are pocket-friendly. M.A.C, Huda Beauty are premium.
See if the brand caters to your style – everyday neutral looks or creative glam.
Check reviews and swatches online for product quality feedback before purchasing.
Look for cruelty-free and vegan brands if ethics matter to you. Many Indian brands are cruelty-free.
See if the brand offers samples or testers to try before you buy or return policies.
Purchase smaller sizes or minis to test new brands without much investment.
Following these tips will help you make an informed decision while choosing your makeup brand and products. Identify brands that align with your beauty goals. With the top brands in India offering high-quality products, you are sure to find one tailored for you. So take your pick to suit your style and comfort. The right makeup can make you look and feel amazing.
FAQs about Best Makeup Brands in India
Which is the No 1 makeup brand in India?
Lakme and Maybelline New York are considered the top makeup brands in India. Lakme leads the market when it comes to popularity, variety and accessibility.
Which brand is best for beginners?
For beginners, affordable drugstore brands like Maybelline, Sugar Cosmetics, Lakme, and Nykaa Cosmetics are ideal to start experimenting with makeup. Their range caters to day-to-day makeup needs.
Is Lakme better or Loreal?
Both Lakme and L'Oreal Paris are reputed and trusted makeup brands in India. Lakme offers more variety at budget-friendly prices that appeal more to the mass market. L'Oreal Paris is an international brand with premium quality and pricing. So it comes down to individual preference and budget.
Which is the No 1 lipstick brand in the world?
Maybelline New York and L'Oreal Paris are considered the top lipstick brands worldwide based on several surveys. Both brands have extensive lip color ranges part of their bestsellers globally. MAC and Revlon also rate high as international lipstick brands.
Is Kajal good for eyes?
Kajal is an popular eye makeup product in India, usually made from soothing natural ingredients. When used in moderation, kajal can define eyes beautifully. However, tugging at the delicate eye area or using chemical-laden kajal can be risky. Those with sensitive eyes must do a patch test before applying kajal.
Which brand is best for skin?
For skincare, Himalaya Herbals, Biotique, Lotus Herbals are well-known in India for using natural ingredients. Clinic Dermatech, Kaya Clinics offer clinical skincare. International brands like Kiehl's, Clinique, and Origins are also popular for skin care.
Is MAC or Sephora better?
MAC and Sephora are brands from different segments. MAC is a professional makeup brand focused on highly pigmented, good quality makeup. Sephora is a luxury beauty retailer stocking many high-end makeup brands across categories. For the makeup products themselves, MAC is better known. Sephora offers a wide selection from multiple brands.
Is Revlon a good brand?
Yes, Revlon is an established international makeup brand offering good quality products across lip, eye and face makeup. It is an affordable luxury segment brand. Revlon lipsticks like Super Lustrous and ColorStay foundations are loved in India for their highly pigmented formula and staying power.
Is Lakme cruelty free?
Many of Lakme's products mention being cruelty-free. However, Lakme's parent company Unilever does carry out animal testing where required by law according to their policy. So Lakme cannot be considered 100% cruelty-free currently. Brands like Sugarcane Cosmetics, The Earthy Company are certified cruelty-free in India.
Is Loreal paris suitable for oily skin?
Yes, many L'Oreal Paris foundations, primers, powders work well for oily and acne-prone skin. Products like Infallible Freshwear Foundation, Infallible Pro Matte Foundation, True Match Compact Powders are specifically formulated for oily skin. They help control excess oil and sebum.