How the clothes feel is as important as they look, if not more. This is especially true for underwear so, it is vital to find reliable brands that offer high-quality underwear. To help you find them, we have curated a list of the best underwear brands for men in India.
Underwear is the most private and personal garment of all. Yet, picking the right undergarment can be time-consuming and boring. So, we are making this experience quick and fun by picking brands that are trusted by thousands of people on a daily basis.
Here is a comparison of the leading men's underwear brands based on comfort, style, price and more.
| Brand | Comfort | Price Range |
| --- | --- | --- |
| Jockey | Excellent | Affordable |
| Calvin Klein | Great | Expensive |
| Marks & Spencer | Superior | Premium |
| Van Heusen | Very good | Mid-range |
| XYXX | Outstanding | Budget-friendly |
| Levi's | Decent | Affordable |
| FCUK | Good | Mid to high |
| US Polo | Great | Expensive |
| Amul Macho | Good | Budget |
From luxurious brands like Calvin Klein to affordable options like Amul Macho, here are the 9 best underwear brands for men in India.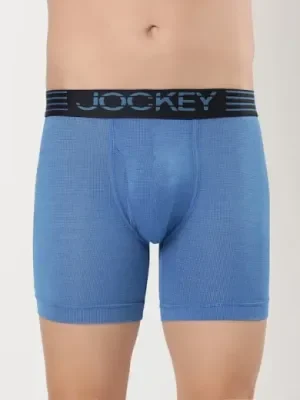 Established in 1876, Jockey has been manufacturing excellent quality undergarments. The brand is known for its attention to fabric quality, comfortable structuring, and style.
Jockey was set up in 1994 in India and offers innerwear for men, women, and children. They also have a wide range of options in terms of underwear types, colours, and sizes. Jockey is easily one of the best underwear brands for men in India.
Pros:
Excellent comfort and fit
Huge range of styles and designs
Available across budget ranges
Cons:
Limited style options in premium range
Not many stores for offline purchase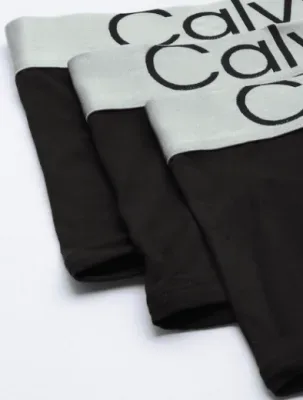 Calvin Klein is an American fashion house that has become a popular choice for many Indians when purchasing innerwear. Established in 1968, the luxury fashion house offers comfortable and fashionable inner garments.
The brand is considered expensive, however, they are of high quality and optimally functional. The international brand offers numerous types of undergarments for men.
Pros:
High quality fabric and construction
Great fit and top notch comfort
International brand value
Cons:
Very expensive
Limited style options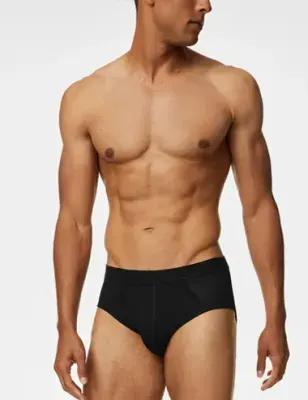 Marks & Spencer is a popular British retailer that sells clothing and beauty products. It was founded in 1884. In India, they are especially popular for their superior quality underwear.
The brand offers high-end underwear in a wide variety of designs and styles. The brand's speciality is providing luxurious style with increased comfort.
Pros:
High quality fabric and stitching
Very comfortable and soft
Wide range of styles and designs
Cons:
Expensive
Limited availability offline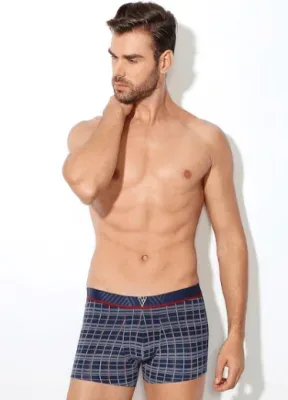 Van Heusen is a premier brand established in 1989 by the Indian company Madura Fashion and Lifestyle. The brand started as a men's apparel line and it caters to over 55 countries. They have an excellent collection of undergarments for men.
They have an extensive collection of underwear such as briefs, solid denim trunks, and hipster briefs. They also offer micro-modal antibacterial trunks that keep you protected from sweat and itchiness.
Pros:
Huge variety of styles
Good quality fabric
Affordable pricing
Cons:
Sizing runs small
Limited premium styles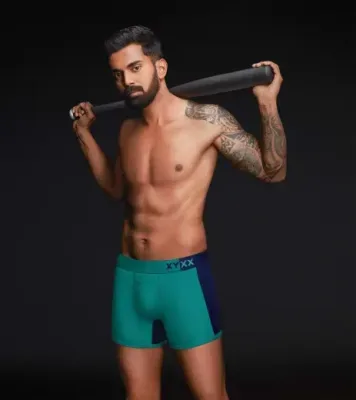 Next up we have XYXX, a fresh new men's basics brand that started out in 2017. In the short period of its existence, the brand has managed to become one of the best underwear brands among Indian men. They became popular for their ultra-comfortable briefs that are easy on the bank accounts.
Almost all of their underwear is made from eco-friendly fabrics that are sourced naturally. Moreover, the designs and prints are experimental with vibrant colours and stellar designs. If the usual briefs and underwear seem boring to you, this can be the best choice for you.
Pros:
Excellent fit and comfort
Funky and stylish designs
Affordable pricing
Cons:
Limited stores offline
Small product range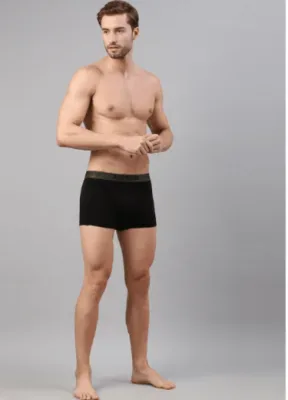 Founded in 1853, Levi's is one of the world's largest apparel companies. Although the American company is famous for its denim pants and jackets, they manufacture excellent undergarments.
The undergarments are designed to fit perfectly, so you do not have to worry about fixing them every now and then. They offer an array of underwear such as solid trunks, basic briefs, and cotton briefs for men.
Pros:
Underwear designed for perfect fit
Durable and reliable
Affordable multipacks
Cons:
Limited premium styles
Plain underwear design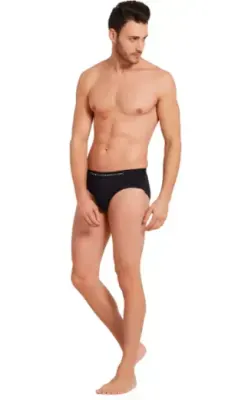 FCUK is a global fashion retailer and wholesaler founded in 1972. FCUK stands for French Connection UK. Their briefs and underwear stand between designer and street-style.
They offer an excellent collection of briefs, trunks, and other forms of inner wear for men.
Pros:
Variety of modern styles
Great fit and soft fabric
Premium and affordable options
Cons:
Limited availability offline
Runs small in some fits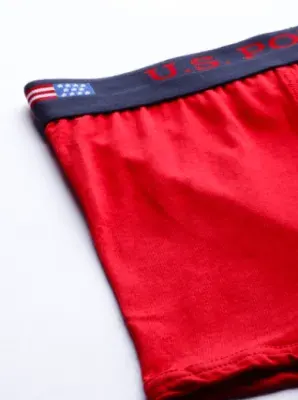 US Polo is the official brand of U.S. Polo Assn. (USPA), a non-profit governing council for polo sports in the USA. The brand has multiple lines of business focused on men, women, and kids. It includes clothing, luggage, watches, and accessories among others.
The underwear from this brand is not very popular among Indian consumers. However, they have an exceptional collection of innerwear for men. True to the brand's reputation, the inner wears are of reliable quality even though it is a tad bit expensive.
Pros:
Reputed brand
Great construction and fabrics
Perfect fit
Cons:
Expensive pricing
Limited style options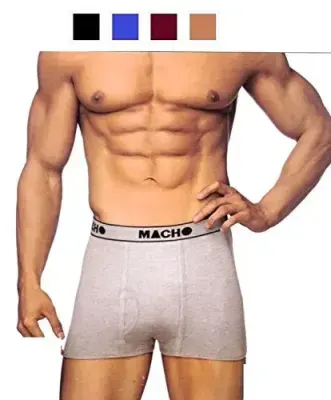 Last on our list we have Amul Macho. Amul was launched in 1980 in India as a small brand. Over the years, they have become a go-to innerwear brand for many men across the country.
Being one of the best underwear brand in India, they offer numerous styles of undergarments. Generally, they are a lot cheaper when you buy them in pairs or pack of 4s.
Pros:
Very affordable even in multipacks
Good comfort
Lots of styles and patterns
Cons:
Sizing runs small
Thinner fabrics
Closing Lines
Finding the best underwear brands for men in India that you can rely on every day is not an easy task. We hope we were able to help you in making the process a little more fun and that you found a personal favourite.
FAQs
Q. What are the types of underwear for men?
Ans. There are over ten types of underwear for men. It includes briefs, boxers, trunks, jockstraps, tanga, thongs and boxers.
Q. Where to find products from the best underwear brands in India?
Ans. You can purchase underwear for men from well-known brands in online stores. Some of the stores you can check out are Myntra, Flipkart, Snapdeal, and Ajio.
Q. Which brand underwear is best in India?

Ans. The best underwear brand would depend on preferences. Amul Macho is the best in terms of value for money, XYXX & Jockey are best in terms of comfort and Calvin Klien & Van Heusen have great brand value.
Q. Which underwear cloth is best?

Ans. The best underwear cloth depends on personal preference, but commonly recommended materials include cotton, modal, and bamboo.
Q. What are the most comfortable underwear brands for men?
Ans. Jockey, XYXX and Marks & Spencer offer some of the most comfortable underwear for men.
Q. Which is the most durable underwear brand?
Levi's and Calvin Klein are known for their durable and long lasting underwear.
Q. Which brand has the best prints and designs?
XYXX and Jockey offer the most stylish and modern prints and designs in underwear for men.
Q. Which are the most affordable underwear brands for men?
Amul Macho, Jockey and Levi's provide quality underwear for men at affordable prices.
Q. Where can I buy these top underwear brands for men offline?
You can find many of these popular underwear brands for men at clothing stores like Shoppers Stop, Marks & Spencer outlets and brand retail stores.