Apart from building the dream home or going on vacations, there are many other reasons to pay your bank a visit for a loan. However, getting approval for a loan takes time, and you must also explain the purpose of borrowing the sum of money from the bank, along with proof of the ability to pay it back. However, you don't need to head to the bank every time you want to make a high-value purchase now.
Getting a credit card will make things simple for you – spend on purchases and pay EMIs later to manage your finances better. The EMI on credit card option provided by banks makes getting credit cards a must for all those users who want to achieve financial freedom and use their money smartly. If you know how to use credit card EMI correctly, it can be the most helpful financial tool for you.
This blog discusses the types of credit card EMIs and provides a comprehensive guide on the topic.
Types of Credit Card EMIs Offered by Banks
Most banks offering users credit card facilities provide two kinds of EMIs for credit cards. These include the following:
Zero Rate EMIs: This EMI rate is a great pick for making payments against your credit card debts. As the name suggests, in this case, you are not required to pay extra fees to the service provider. This kind of credit card EMI is ideal in every way for users.
Low-Rate EMIs: This kind of EMI offers users a reduced interest rate ranging from 1.25% to 1.99% per month. The rate is significantly less than the interest rate if a customer misses or causes late loan payments. If you choose this option, remember that you will be asked to pay a processing fee for converting your outstanding balance to EMI. You might also have to pay a pre-payment fee if you pay off your debt before your tenure.
When Is the Right Time to Consider Taking EMI on Your Credit Cards?
Generally, two kinds of situations make it a good choice to opt for EMI on credit cards. These are discussed below:
Situation 1: EMIs come in handy during times when you need to purchase something that you cannot afford with your current bank balance immediately (high-end mobile phone, laptop, designer suits, etc.). This is a situation where availing credit card EMI facility is a great decision.
Situation 2: It's not always possible to manage finances every month, and your budget might overshoot for a few months. If you have spent a little extra in a particular month using your credit card, you can tackle the situation by opting for the EMI on credit card option. This smart move will allow you to overcome your debts sooner than ever.
Factors to Keep in Mind During Credit Card Bill to EMI Conversion
Before opting for EMI for your credit card, you must carefully evaluate the aspects listed below
Rate of Interest
Remember that your bank will levy interest on the amount of your due credit card bill converted to EMIs. The interest rate differs among banks, and several factors are considered to finalise the rate, such as tenure of repayment, amount of down payment, etc. If you aim to pay less interest, it's best to opt for a short-term repayment and vice versa.
Reducing Balance Technique
Most banks charge their interest on the EMI amount using the reducing or decreasing balance technique. In this method, the interest gets levied on the loan balance that remains at the end of the month.
Repayment Tenure
Banks allow you to choose your tenure for loan repayment, and each bank has a minimum and maximum limit. As previously discussed, opting for a short tenure for repayment is advised if you want to pay less amount as interest.
Processing Fee
Some card providers charge a small amount as a processing fee for credit amount to EMI conversion. In contrast, others may do it without any extra fee. Usually, during festive seasons, many banks that charge processing fees waive the same. So, it's a great idea to make your necessary big purchases at that time using the credit card EMI facility.
Cancellation and Foreclosure
If you accumulate all the repayment amounts for your loan, completing the repayment before your tenure ends is recommended. This is how you foreclose or cancel your loan and save money by paying less interest. However, there are some banks that charge a small amount foreclosure fee.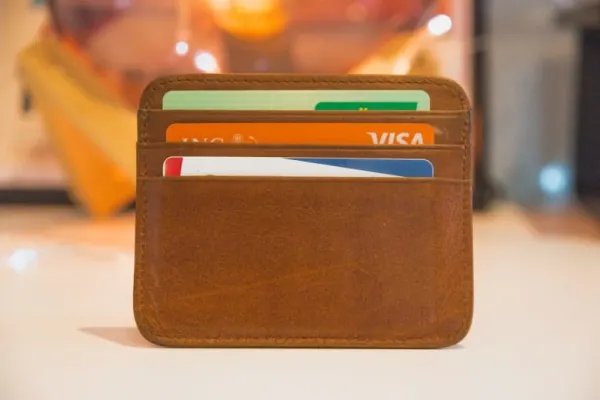 Credit Card Bills to EMI: Things to Consider
The EMI on credit card facility is a blessing for those users who aim to achieve financial freedom. Now that you have opted for this facility, it's crucial to know all the important points that will make your decision fruitful.
Here are some points to remember to make the most of EMI on credit cards.
Keep in mind that all credit cards don't offer due credit card bills to the EMI conversion facility, and the ones that provide it might not allow all card users to avail of this facility.
When you make EMI purchases using your credit card, your card limits reduce. Therefore, the second you choose the credit card EMI option, the bank may reduce your spending limit.
While making a purchase using the credit card EMI facility, it's best to purchase online. Since online merchants establish tie-ups with many merchant banks to scale their sales, you can get great deals while purchasing and saving money.
Always try to pay your loans in advance to cut down the interest you are required to pay otherwise.
Use a credit card EMI calculator online to figure out the EMI amount you will need to pay for different amounts.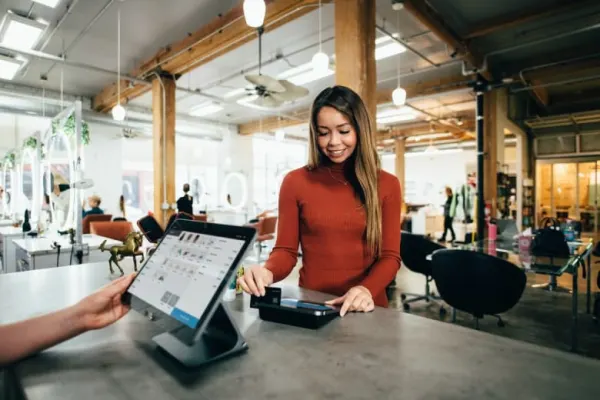 Conclusion
Opting for the EMI on a credit card facility is one of the best ways to achieve financial freedom. If you have decided to opt for this facility, get in touch with your bank representative to gather more details about the same. Having broad knowledge about credit card EMI facilities will ensure you don't miss out on all the benefits. Read all the terms and conditions and documents carefully before you apply.
FAQ
Q. What is the credit card EMI interest rate?
Ans. Every time you convert your credit card due amount into EMI, the bank levies a charge in the form of an interest rate. The interest rate depends on the bank, and they consider various factors like tenure of repayment and amount of down payment before finalising their rate.
Q. Can I convert my credit card bill into EMIs?
Ans. Yes, it's allowed to convert credit card bills into EMIs. However, make sure to consider the benefits and drawbacks before you make this shift. Experts always recommend opting for short tenure for repayment to avoid paying a high amount as interest.
Q. How is the interest rate of credit card EMI calculated?
Ans. The credit card EMI interest rate is calculated based on various factors such as tenure of repayment, amount of down payment, etc.