Explore the Top 10 Best Trekking Shoes in India [2023]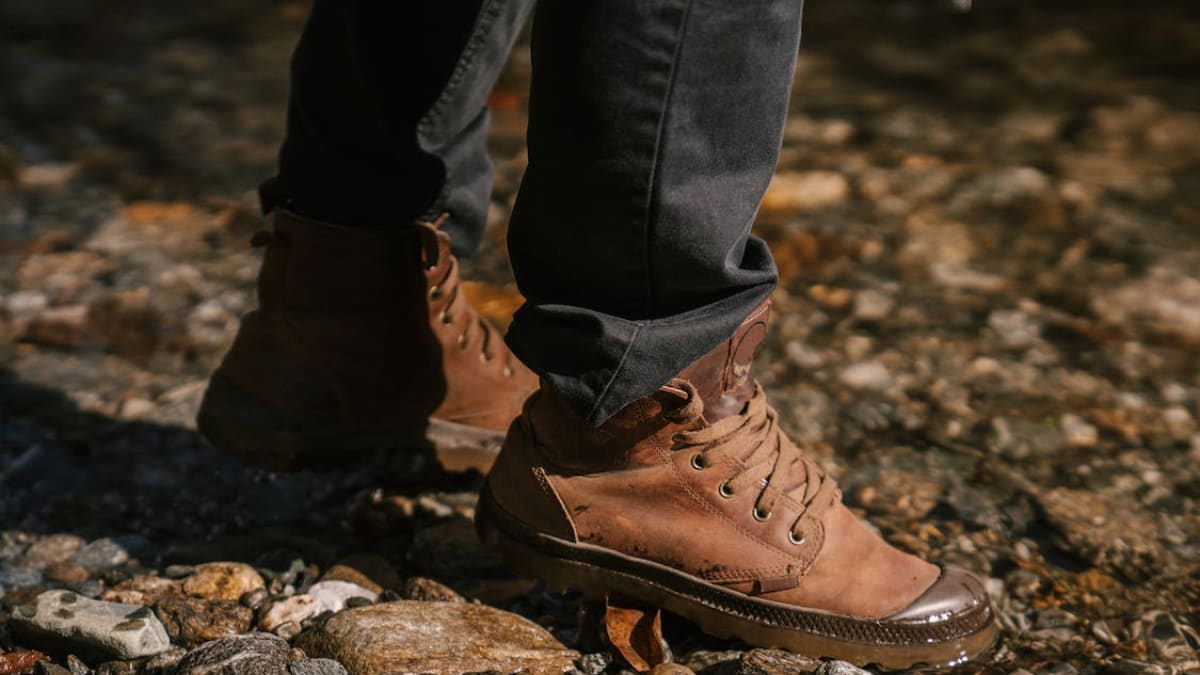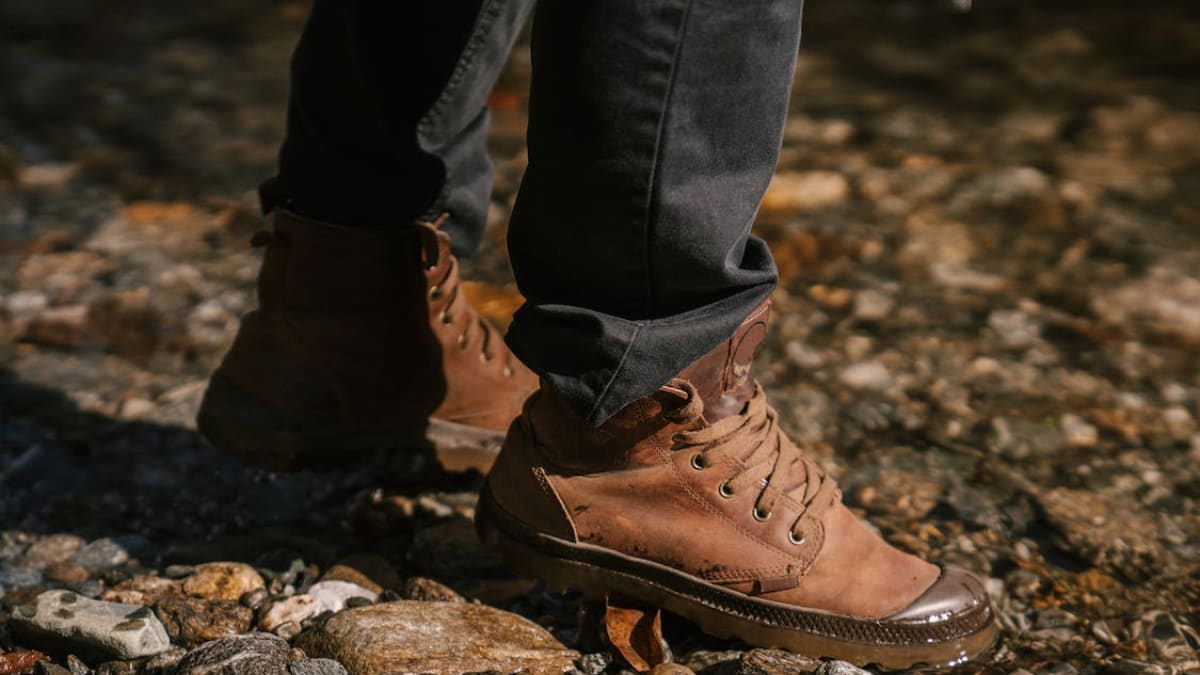 Are you all geared up for your first-ever hiking or trekking trip in the mountains? If that's a yes, don't forget to pack the best trekking shoes suited to your budget and preferences.

Often undermined among the other trekking gear, a pair of trekking shoes can transform your experience and help you stay safe and energized in your travels. In fact, investing in a good pair of trekking shoes is always advised rather than going for their pocket-friendlier counterparts. A good pair of trekking shoes provide comfort and grip and are anti-slip that help you conquer every terrain easily – something cheaper trekking shoes or canvas shoes don't provide.

This article takes you through the top 10 best trekking shoes in India that are worth investing in. It takes into account all the budget preferences so that you can pick the best pair available within the budget you're looking at.

Top 10 Best Trekking Shoes in India

1. Lotto

Lotto is an extremely famous Italian brand specializing in sports shoes, clothing, and accessories since 1973. One of the most trusted names among the best trekking shoes in India, Lotto's shoes are defined by their robust structure and superior comfort suited for long treks. Their polyester and mesh body keeps your feet dry and odor-free even after long hours of hiking or trekking in adverse conditions.

Pros:

Stylish.
Keeps feet dry.
Comfortable to be worn for long hours.

Shop from Flipkart
Shop from Lotto's Indian website

2. Fila

Fila is a Korean footwear and accessories company known for its sports and trekking footwear. Their USP is their neat design and durability coupled with great comfort for long treks.

Pros:

Sleek and neat design.
Uses no polyester.
Uses rubber as outer material.
Comfortable and durable

Shop from Ajio
Shop from Myntra

3. Lancer

For trekking enthusiasts who love a rich amalgam of style, comfort, and durability in their footwear, Lancer trekking shoes are a great option. The hiking and trekking shoes typically come with a thick base, which adds comfort and stability, allowing for easy treks in rugged terrains.

Pros:

Shop from Myntra
Shop from Flipkart

4. Liberty

Although the sole Indian brand in this list, Liberty trekking shoes are no less than any of its competitors. Manufactured with high-quality rubber, Liberty trekking shoes offer value for money, which is essential for especially first-time trekkers.

Pros:

Comfortable and durable.
Affordable yet high quality.

Shop from Myntra
Shop from Ajio

5. Skechers

Founded in 1992 in California, USA, Skechers is one of the most prominent names in the sports and outdoor footwear industry. Their ergonomic design, specifically formulated for trekking, makes the shoes extremely comfortable in all weather conditions.

Pros:

Easy, no-nonsense design.
Proper ankle protection.
Waterproof features make it an exceptional choice for trekking.

Shop from Skechers India
Shop from Flipkart

6. Reebok

One of the most recognized brands in India, made famous by Indian sports personalities, Reebok's range of trekking shoes is also much preferred by trekkers and hikers alike. The highlight of Reebok's trekking shoes is comfort, providing immense value for money.

Pros:

Lightweight and durable.
Great for trekking in different terrain.

Shop from Flipkart
Shop from Reebok's online store

7. Woodland

Think of adventure sports; think Woodland. Woodland's footwear range has specifically been designed for outdoor adventure sports, and as a consumer, you can expect ultimate comfort, durability, and style from Woodlands.

Pros:

Uses fast-drying suede leather for its outer upper covering.
Extremely durable and comfortable.
Trademark rugged design that enhances its style quotient.

Shop from Myntra
Shop from Woodland's official website

8. Nike

One of the most famous sportswear and footwear brands in India, Nike's hiking and trekking shoes are among the best trekking shoes in India. Their design – always on trend and eye-catching – focuses more on comfort, making them perfect for long hikes and treks.

Pros:

Durable.
Breathable.
Offer immense stability in uncharted terrains.

Shop from Myntra
Shop from Nike's official website

9. Keen

An American sports accessories and footwear brand based out of Portland, Oregon, Keen is one of the most trusted names for trekking shoes. In fact, Keen sneakers are considered among the best trekking shoes in India at this moment. They are designed to provide immense comfort and stability for long travels and treks.

Pros:

Comfortable.
Typical mesh design and ankle support system.
Supports long treks in a variety of terrains.

Shop from Myntra
Shop from Flipkart

10. Adidas

Can a list of the best trekking shoes in India ever be complete without Adidas? Liked by sportsmen around the world, Adidas trekking shoes are noted for their easy design, quality, and comfort. Its synthetic exterior has been designed to keep the feet feeling fresh even after prolonged wear.

Pros:

Good quality synthetic exterior.
Trademark clean sporty look.

Shop from Myntra
Shop from Adidas' official website

Wrapping up

Trekking and hiking are adventure sports that require days' worth of toil and labor. Hence, the importance of having proper trekking shoes that are durable and comfortable is always immense. This article covered the best trekking shoes in India across budgets so that no matter your spending limit, you're able to pick the best trekking shoes sans any compromise.

FAQs

Q. What is the main thing that should be kept in mind while picking trekking shoes?

Ans. Your trekking shoe must always be perfect for your size. Often people assume that a bigger size will serve the purpose better without knowing that wearing bigger (or smaller sizes) on treks will only lead to injuries and fatigue.

Q. Are trekking shoes available for children?

Ans. Yes, almost all the brands listed above have an array of trekking and hiking shoes specifically for children.

Q. Can trekking shoes be worn while hiking in the snow?

Ans. Yes, trekking shoes are manufactured keeping in mind snowfall, crossing waterfalls, and all other adversities. However, if you're keen on trekking specifically in the snow – like winter treks in Ladakh – you can ask for snow boots instead.