MAC lipsticks are cult favorites known for their extensive color range and variety of finishes. From their iconic reds to new vibrant shades, MAC lipsticks appeal to makeup lovers of all styles. With hundreds of options to choose from, it can be difficult to narrow down your must-have MAC lipstick picks. To help you shop this beloved beauty brand, we've rounded up the top 10 favorite MAC lipsticks. From leggy reds and perfect nudes to soft pinks and bold brights, these bestselling and top-rated lipsticks showcase the shades MAC is known for. Whether you're looking for a everyday neutral, statement red, or fun pop of color, these MAC lipstick favorites deliver stunning, iconic looks. Keep reading to shop the ultimate MAC lipsticks and find your new signature shade.
MAC Little Lipstick (0.06 Oz/1.77 ml, Colour Ruby Woo)

Ruby Woo is a matte red lipstick that offers full coverage with a velvety finish. This vivid blue-red shade is universally flattering and perfect for day or night. The matte formula goes on smoothly and lasts for hours without drying out lips. Fans love Ruby Woo for its rich color payoff in just one swipe and how the lipstick wears evenly without bleeding or feathering. Our testers agree this iconic red is a must-have for any MAC lipstick collector. As one of MAC's best-selling shades, Ruby Woo stands out as a top favorite.
Mac Cremesheen Lipstick, Brave Red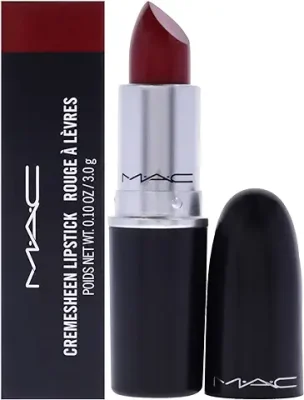 Brave Red is a blue-based red lipstick with a creamy, moisturizing formula. This cremesheen lipstick glides on easily and imparts semi-opaque color that can be built up for more intensity. The hydrating texture feels comfortable on lips instead of drying. Brave Red is great for achieving a wearable red lip look that doesn't smudge or fade. Fans say this is the perfect red for everyday wear, giving lips a bold pop of color that brightens the complexion. Testers note Brave Red is an easy to apply red that looks great on everyone. A universally flattering blue-red, Brave Red is a favorite go-to lipstick.
Mac Satin Lipstick – RETRO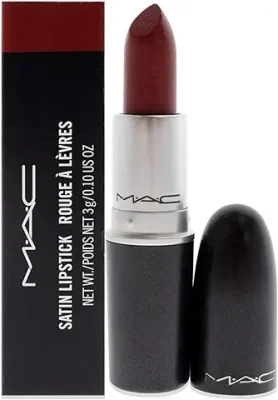 Mac Retro is a creamy satin finish lipstick in a neutral pinky-beige nude shade. The highly pigmented formula provides rich opaque color coverage with a soft satiny luster. The lipstick applies evenly and smoothly without dragging. It also boasts lasting staying power that resists bleeding or feathering. Fans love Retro for being the ideal nude lipstick for medium skin tones. The warm peachy undertone flatters a wide range of complexions. Our testers found Retro to be an essential nude that pairs perfectly with a bold eye look. As a versatile neutral with a demi-matte finish, Retro is a favorite for everyday wear.
Mac Lipstick # Russian Red – Intense Bluish-Red [Matte]

Russian Red is MAC's signature cool-toned matte red lipstick. The highly pigmented formula delivers a vivid crimson red hue with a subtle blue undertone. It applies evenly with full opaque coverage that dries down to an intense matte finish. The velvety texture is smooth and lightweight. Russian Red is praised for being THE perfect blue-red that pops against all skin tones. Fans love the bold, intense color that grabs attention. Our testers agree Russian Red makes a statement whenever you wear it. A true classic red, Russian Red remains a top favorite MAC lipstick.
MAC Magic of the Night Collection Lipstick, Please Me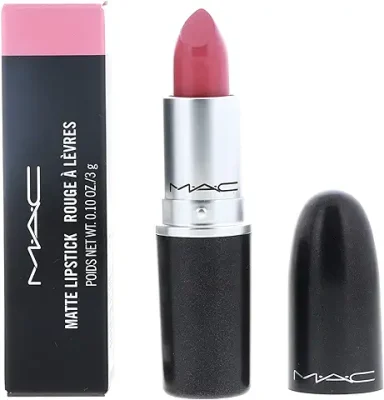 Please Me is a lustre formula lipstick from the limited edition Magic of the Night collection. This mauve-pink shade shimmers with a delicate frost finish. The lightweight creamy texture glides across lips smoothly and evenly. Please Me provides buildable medium coverage that is semi-opaque but can be layered for intensity. Fans love this unique shimmering pink for both day and night. The luminous finish gives lips a kissable, dreamy glow. Our testers found Please Me to be a gorgeous everyday lipstick for those who prefer a hint of shimmer. A limited edition favorite, Please Me stands out for its magical iridescent finish.
M.A.C Lipstick (Lustre Lady Bug)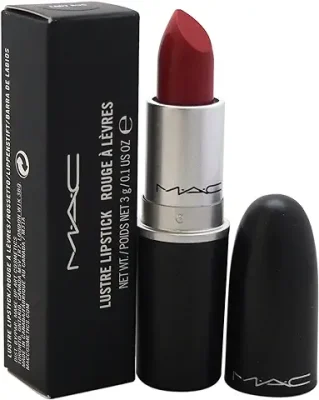 Lady Bug is a bright cherry red lipstick with a sheer, lustre finish. The moisturizing formula imparts a wash of vivid color while allowing the natural lip tone to show through. Lady Bug is praised for being the perfect sheer red to wear during daytime. The hint of shine adds dimension without being overly glossy. Fans love how this red brightens the complexion with a flush of color that isn't overpowering. Our testers found Lady Bug easy to apply with great color payoff. As a wearable sheer red, Lady Bug is a favorite for its natural-looking flush of color.
MAC Cremesheen Lipstick – Dozen Carnations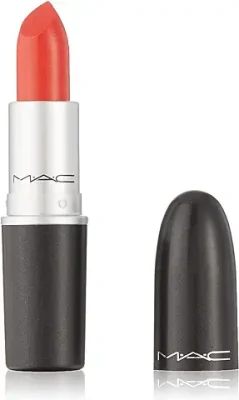 Dozen Carnations is a pink and coral cremesheen lipstick that imparts luminous color. The creamy moisturizing formula applies smoothly and evenly with medium buildable coverage. It provides a satin finish with a subtle sheen. Dozen Carnations is praised for being a perfect summer lipstick. The bright pinky coral shade is lively yet still sophisticated. Fans love pairing this vibrant color with a bronzed glow. Our testers found Dozen Carnations to be an essential, playful shade for warmer months. A gorgeous vibrant pink, Dozen Carnations is a favorite for its lively color and luminous finish.
M.A.C Matte Lipstick, Matte Finish – Kinda Sexy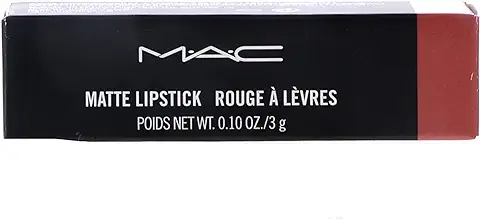 Kinda Sexy is a popular neutral nude lipstick with a demi-matte finish. This beige-pink nude shade flatters a wide range of skin tones. The velvety formula applies smoothly and evenly for opaque matte color that lasts for hours without drying lips. Fans praise Kinda Sexy as THE perfect nude lipstick with just enough color to not wash you out. Our testers agree this versatile nude works for any occasion, from day to night. Kinda Sexy continues to be a best-selling MAC lipstick for its universally flattering neutral shade and comfortable matte finish.
Mac Retro Lipstick Ruby Woo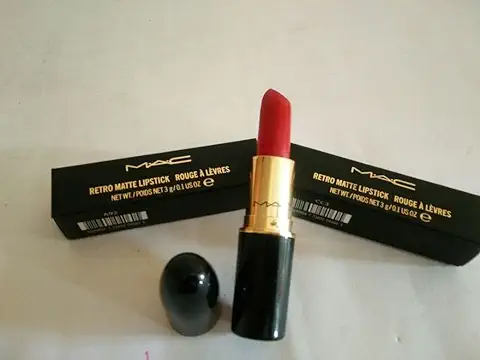 Ruby Woo is one of MAC's most iconic matte red lipsticks. This vivid blue-based crimson shade applies smoothly and evenly with intense opaque color payoff. The velvety matte texture feels lightweight and comfortable while providing transfer-resistant wear that lasts for hours. Fans love Ruby Woo for being the ultimate cool-toned red. The hint of blue undertone gives an eye-catching pop against all skin tones. Our testers agree Ruby Woo is the perfect bold matte red for any occasion, making it a top favorite.
MAC MAC Matte Lipstick ~Candy Yum-Yum~

Candy Yum-Yum is a wildly popular matte neon pink lipstick from MAC. The highly pigmented formula provides a shock of opaque, vivid color in an electrifying cool-toned pink. It applies smoothly and evenly over lips with a soft matte finish. Fans love Candy Yum-Yum for making a bold statement and standing out from a crowd. The bright matte finish adds playful flair. Our testers found this show-stopping pink to be eye-catching and perfect for parties or events. As a fan-favorite bright pink, Candy Yum-Yum is a top MAC lipstick pick.
Comparison for the 10 favorite MAC lipsticks
| Product | Finish | Shade |
| --- | --- | --- |
| MAC Little Lipstick (Ruby Woo) | Matte | Blue-red |
| Mac Cremesheen Lipstick (Brave Red) | Cremesheen | Blue-red |
| Mac Satin Lipstick (Retro) | Satin | Nude pink beige |
| MAC Russian Red | Matte | Cool-toned red |
| MAC Please Me | Lustre | Mauve pink with shimmer |
| M.A.C Lady Bug | Lustre | Sheer cherry red |
| MAC Dozen Carnations | Cremesheen | Pinky coral |
| M.A.C Kinda Sexy | Matte | Beige nude pink |
| Mac Ruby Woo | Matte | Blue-red |
| MAC Candy Yum-Yum | Matte | Neon pink |
How to Choose the Best MAC Lipstick
With hundreds of shades available, it can be overwhelming to choose the best MAC lipstick for your needs. Here are some tips:
Consider your skin tone and undertone. MAC lipsticks range from cool to neutral to warm shades. Find hues that complement your complexion. Blue-based reds and pinks suit cooler tones, while coral and peach shades flatter warmer complexions.
Choose a finish based on preference and occasion. Matte MAC lipsticks provide intense color with a velvety finish. Lustre lipsticks have sheer buildable coverage with shine. Satin finishes offer creamy opaque color with a subtle sheen.
Swatch lipsticks in person when possible. Test shades on your lips in natural lighting to see how the undertones and finish look against your skin.
Research best-selling and top-rated shades for your desired color or finish. Popular and critically-acclaimed lipsticks are a great place to start.
Consider longevity. Matte and retro matte MAC lipsticks have intense staying power. Cremesheen formulations are more moisturizing for comfortable wear.
Complement your look. Bolder reds and brights make a statement. Softer nudes and neutrals create a more natural makeup look.
Different Types of MAC Lipsticks
MAC offers dozens of lipstick finishes to achieve any desired look or texture:
Matte Lipstick
MAC's iconic matte lipstick formula provides full opaque coverage with a velvety matte finish. Pigmentation is intense and lasting. Popular matte shades include Ruby Woo, Russian Red, and Candy Yum-Yum.
Retro Matte Lipstick
Retro matte lipsticks have a super matte finish with a flexible feel that contours to lips. The intensely pigmented formula delivers a bold matte look with staying power.
Cremesheen Lipstick
Cremesheen lipsticks go on creamy and smooth with medium buildable coverage and a luminous satin finish. The hydrating formula keeps lips comfortable.
Amplified Lipstick
Amplified lipsticks provide full-impact opaque color that hydrates lips. The creamy demi-gloss formula imparts eye-catching bold color.
Lustre Lipstick
Lustre lipsticks have low to medium coverage with a luminous finish. The lightweight, moisturizing formula allows the natural lip color to show through.
Satin Lipstick
Satin lipsticks give creamy opaque color coverage with a subtle satin finish. The hydrating formula smooths evenly onto lips.
Tips for Applying, Wearing, and Caring for your Favourite MAC Lipstick
Exfoliate and moisturize lips before applying lipstick so color goes on smooth and even.
Apply lip primer first if desired to help lipstick adhere and last.
For matte lipsticks, ensure lips are dry first, then apply color in layers, blotting in between.
Line lips first with lip liner for definition and to prevent feathering.
Blot lipstick with a tissue to remove excess before going out, for longer wear.
Bring lipstick with you for touch ups after eating or drinking to maintain vibrant color.
Apply a lip balm or gloss on top of matte lipsticks if lips feel dry.
Gently remove lipstick with a makeup remover balm to avoid tugging delicate lip skin.
Store lipsticks properly capped at room temperature out of direct sunlight.
FAQs about Favorite MAC Lipsticks
Q. Which MAC lipstick shades are must-haves?
Some of the most popular MAC lipstick shades that are must-haves include: Ruby Woo, Russian Red, Velvet Teddy, Whirl, Twig, Kinda Sexy, and Candy Yum-Yum. These much-loved shades span reds, nudes, pinks, and neutrals.
Q. What finish should I choose for everyday wear?
The cremesheen, amplified, and satin finishes from MAC are great for comfortable everyday wear. They provide opaque color while feeling moisturizing. Matte and retro matte finishes are bolder with more intense pigmentation.
Q. How often do the MAC lipstick collections change?
MAC commonly releases new collections and limited edition lipstick shades every 4-6 weeks to keep things fresh and on trend. However, their permanent lipstick range remains available year-round.
Q. Should I apply liner with MAC lipsticks?
Lip liner can help define the lips and prevent feathering, especially for darker or vibrant shades. But it's not a must. With proper prep and blotting, many MAC lipsticks can go on smoothly without liner.
Q. What is the best way to make MAC lipstick last all day?
Use lip primer before applying, blot lipstick between layers, touch up after eating/drinking, and avoid oily foods. Carrying the lipstick for touch ups can help refresh color. Matte and retro matte finishes also have great staying power.