Personal loans on a credit card are essentially a funding option readily available to credit card holders. Loans are provided against unused credit limits of financial instruments. Normally the interest-free terms for credit card loans are up to 90 days, making them very affordable for all credit card holders. You can conveniently repay their loans with credit card instalments. Banks typically offer credit card loans to existing and new customers, and all you need is a credit card account to avail of this loan. You must also have a good credit score, as banks offer credit card loans if you are in good repayment form and have a good credit rating.
People with higher and improved income levels can also apply for this loan and charge their credit cards. Usually, credit card loan amounts tend to be higher than credit card cash withdrawal limits.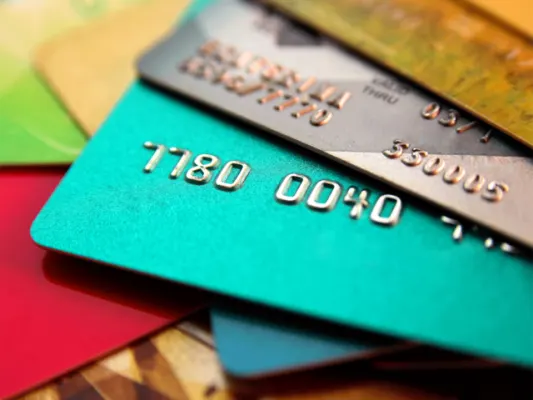 Who Can Get a Credit Card Loan?
If you have a credit card and need money to cover emergency/unforeseen expenses, you can take out a loan against a credit card. You must meet the following eligibility criteria before applying for a credit card loan:
You should be an existing customer of a bank offering credit card services. (Very few banks offer credit card loans to new customers).
You should have a good credit history and a good loan repayment record.
You can only take out a loan on the unused amount of your credit limit.
If you take a loan for an amount that exceeds your credit card withdrawal limit, your credit account will be suspended against the unused limit of your credit card, and your bank will block your credit card from being used until you have no remaining loan.
The interest rates for personal loans on credit cards vary between 12% to 20% depending on your relationship with the bank, your credit history, payment procedure, and income.

What are the Benefits of a Loan Against Credit Cards?
Taking a loan against credit cards has several advantages, as listed below:
You don't have to go through a separate documentation or loan application process.
Often, these loans come pre-approved, especially if you are good with your payments and credit scoring. You must submit basic documents (if required) and fill out an application form for your loan's speedy approval, verification, and disbursal.
The interest rate is lower than the interest charged if you withdraw cash from your credit card.
This loan comes with a low processing fee.
You can pay off the loan amount in convenient month-to-month instalments, billed in your credit card dues each month. These loans are normally sanctioned for a term of 24 months (2 years)
You can get instant cash when needed and easily apply online or by phone.
You can also benefit from fast post-approval processing and quick loan payment directly to your bank account.

How to Apply for a Credit Card Personal Loan
To apply for a credit card loan, you need to follow these steps:
Step 1 – Visit the official website of your credit card bank and fill out a credit card loan application
Step 2 – Upload the required documents (if asked).
Step 3 – The bank will review the application and verify the documents after you submit them.
Step 4 – After complete verification, you will get instant approval and a quick disbursal of funds in your bank account.
To apply for a credit card loan offline, you must go to the bank branch and register with the required documents to the competent authority.
Documents Required For Credit Card Application
To apply for a credit card loan, you don't need any additional documents than the ones submitted at the time of getting your card approved. Based on this documentation and your relationship with the bank, your bank may authorise your credit card loan. Normally, when you apply for a credit card, your bank will ask for an ID proof, address proof, Income proof, Bank statements, PAN and Aadhar Card.
7 Factors You Need To Consider Before Taking A Credit Card Loan
Check the Interest Rate
Interest rates for credit card loans are lower than those for regular credit card purchases. So, check what your bank offers, compare it with other loan options, and apply for the loan.
Processing Fees
Check the amount of processing or any other fee the bank charges when processing your credit card loan. Generally, this fee is quite nominal, but there at times when banks offer 100% off on processing fees, especially during the holiday season.
Loan pre-closure
Check if pre-closure by paying in full can be arranged and if there are any related charges. Normally, as per the latest guidelines, banks should not be charging for pre-closures, but it is recommended to clarify the same.
Repayment Period
Lenders typically have a maximum repayment period of 24 months for credit card loans.
Prudent usage of credit card loans
Credit card loans are expensive but are preferred as they are readily available. Suppose you are an impulse-buying borrower or in financial distress. In that case, it is recommended to reconsider your decision because if you fail to pay up or default on your EMIs, this loan can get quite expensive.
Conclusion
Your credit card is also a loan you use to pay urgent expenses. But it would be best if you cleared the dues monthly, and the usage is limited. However, if you want lump sum cash in your account to cater to emergency expenditures, you can apply for a personal loan against credit cards. This loan will be granted based on the credit limit you have on your card. Credit card loans are unsecured and, therefore, more expensive than secured loans. Consequently, choosing an emergency credit card loan is advisable only if you have no collateral and need the money urgently. If you want quick access to cash for an emergency, a credit card loan is a way to go, which is better than withdrawing cash using your credit card limit.
FAQs
Q. What does credit card limit mean?
Your credit card limit is the maximum amount your bank approves you can spend using your credit card. This limit is decided considering your annual income, credit history, and repayment ability. Banks also adjust credit limits according to the balance of expenses and repayments from the previous year.
Q. What is a loan against credit cards?
A loan against credit cards is essentially a readily available unsecured personal loan option for credit card holders, which is provided against the unused credit limit of your credit card. You can apply for this loan to solve urgent financial needs; in most cases, no documents are required for these loans.
Q. Do I need sufficient credit to apply for a credit card loan?
Maintaining a good credit history is very important to apply for a loan with a credit card and get a lower interest rate on the principal. The bank will check your creditworthiness before approving.
Q. Are there any processing fees for credit card loans?
Yes, banks charge nominal fees for processing credit card loans.
Q. Can I apply for a credit card loan online?
Yes, you have both options available. You can either apply for the loan offline by visiting the branch or online through Internet Banking.