India's beer culture is evolving rapidly, with craft breweries sprouting up across the country. Yet the classic lagers from long-established brands still dominate the market. This post explores the top 12 beers that every fan of Indian brews should try. Discover refreshing pilsners, bold IPAs, and unique local flavors that make up the best beer in India.
1. Kingfisher Premium Lager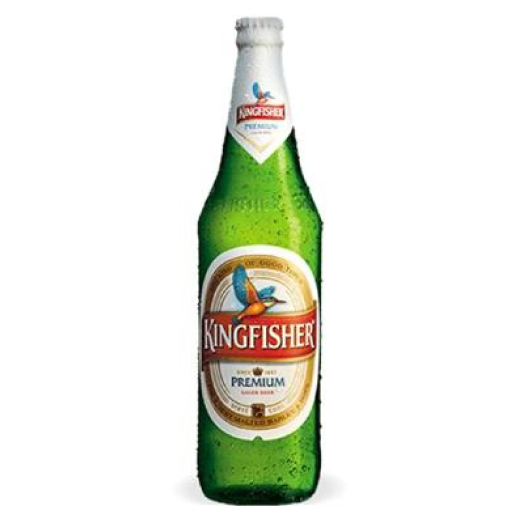 Brewery: United Breweries
Style: Lager
ABV: 4.8%
Kingfisher is the quintessential Indian beer. This classic pilsner has a light hoppy aroma with subtle malt sweetness. Crisp and refreshing, it's ideal for hot Indian summers. Kingfisher dominates the Indian market, accounting for over a third of all beer sales in the country. It's easy to see why – Kingfisher is clean, drinkable, and satisfying. No beer tour of India sampling the best beer in India would be complete without sampling this staple brew.
2. Bira 91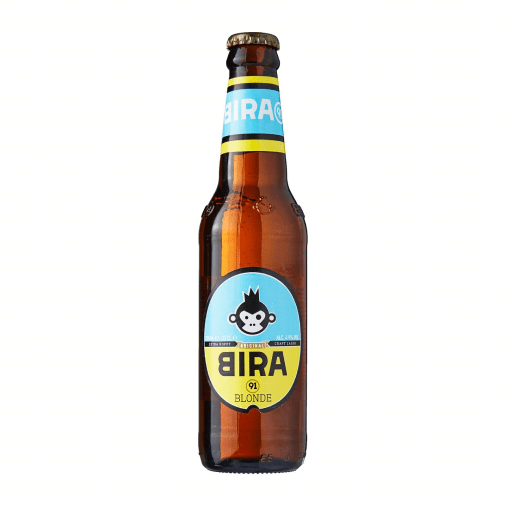 Brewery: Bira 91
Style: Pale Lager
ABV: 4.9%
Bira 91 is a relative newcomer, founded in 2015, but has made a huge splash. This craft-inspired lager is less bitter than Kingfisher with a bready malt body. Unfiltered and vegan-friendly, Bira 91 comes in fun, colorful cans with urban monkey mascots. While not a true craft beer, Bira 91 offers a more artisanal alternative to classic Indian lagers making it one of the best beers in India.
3. Kati Patang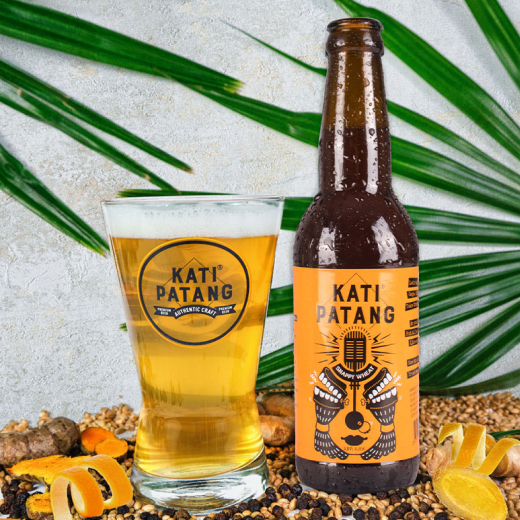 Brewery: White Owl Brewery
Style: Belgian Witbier
ABV: 5.0%
Expect zesty citrus and spice in this trendy craft wheat beer from Mumbai's White Owl Brewery. Hazy and unfiltered, Kati Patang has notes of orange, coriander, and cloves for a refreshing twist on Belgian witbier. White Owl only launched in 2016 but has expanded quickly across India thanks to its experimental brews like Kati Patang which showcase some of the best beer in India.
4. Kingfisher Ultra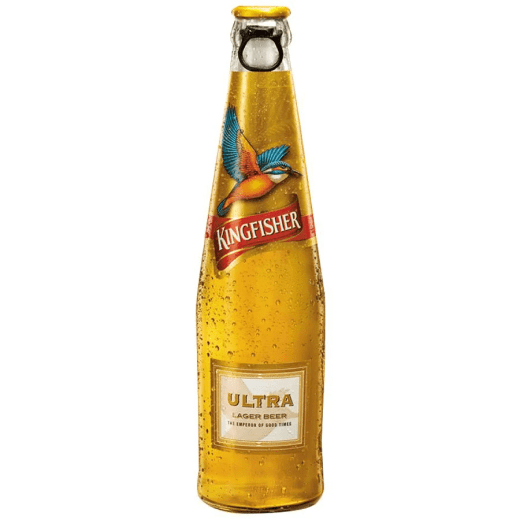 Brewery: United Breweries
Style: Low-carb lager
ABV: 4.8%
Kingfisher Ultra is a low-carb, low-cal spin on Kingfisher's classic lager. It provides the same crisp, easy-drinking taste but with fewer carbs and calories. Ultra is a good choice for health-conscious beer drinkers looking for a lighter lager without sacrificing on flavor. While not the most exciting beer, Kingfisher Ultra is very drinkable and one of the best low-carb beer options in India.
5. Gateway Lager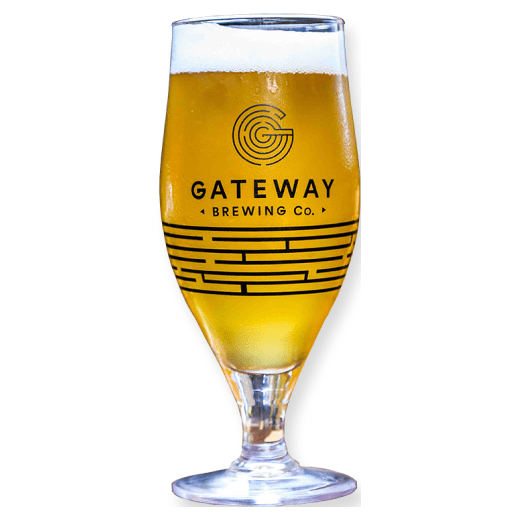 Brewery: Gateway Brewing Company
Style: Mild lager
ABV: 4.8%
This laidback lager from Mumbai-based Gateway Brewing Company has a smooth, mild taste with subtle hoppy notes. Gateway Lager is lightly bitter and highly crushable, perfect for casual drinking in India's heat. Gateway keeps things simple, allowing the quality malt and hops to shine through. It's a great example of one of the tasty and refreshing lagers that make up the best beer in India.
6. Simba Stout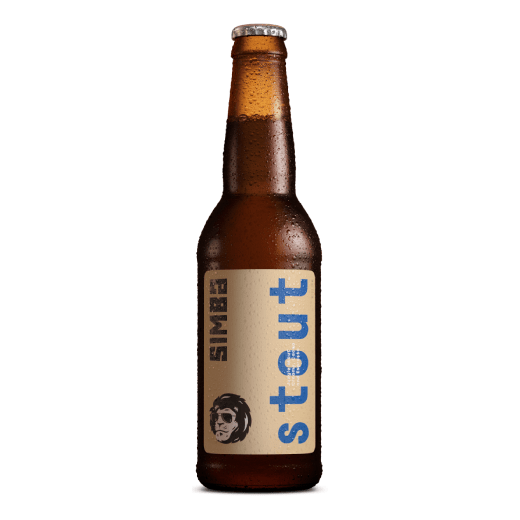 Brewery: White Rhino Brewery
Style: Stout
ABV: 5.0%
With stouts uncommon among Indian beers, Simba Stout from White Rhino Brewery stands out. It pours thick and black with a mocha-colored head. Roasted coffee and chocolate notes mingle with slight hop bitterness in this rich, full-bodied stout. Perfect as an after-dinner treat, Simba Stout shows India can hold its own with Irish and British-style stouts. It's also a unique take on the best beer in India.
7. Golden Eagle Strong
Brewery: Great Lakes Brewing Company
Style: Strong lager
ABV: 7.5%
One of the few high-ABV lagers brewed in India, Golden Eagle Strong packs a boozy punch. Expect a slightly sweet, malty flavor with subdued bitterness. Its high alcohol makes Golden Eagle a good beer to slowly sip and savor. Produced by Maharashtra's Great Lakes Brewing Company, Golden Eagle Strong provides a break from India's mostly mid-strength beers and represents a classic strong lager among the best beer in India selections.
8. Basmati Blonde
Brewery: Gateway Brewing Company
Style: Blonde ale
ABV: 5.0%
Another refreshing craft brew from Gateway Brewing, Basmati Blonde has a bolder hop kick than their lager. Aromatic and fruity hops spice up the light malt base of this easy-drinking blonde ale. Smooth and satisfying, Basmati Blonde shows Gateway's skill at balancing Indian ingredients with international beer styles to produce some truly tasty Indian craft beers.
9. Witlinger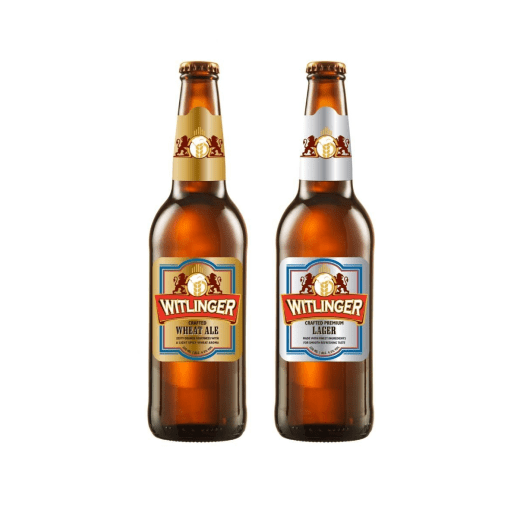 Brewery: Goa Brewing Company
Style: Belgian witbier
ABV: 5.0%
Based in Goa, Witlinger is India's take on the classic Belgian witbier. Brewed with Indian coriander, orange peel, chamomile, lemongrass, and spices, Witlinger offers zesty citrus notes with earthy, herbal complexity. This unfiltered wheat ale pours hazy gold with aromas of yeast and spice. Witlinger provides a taste of India with a European twist, combining to make a unique and flavorful addition to India's best beer roster.
10. Carling Black Label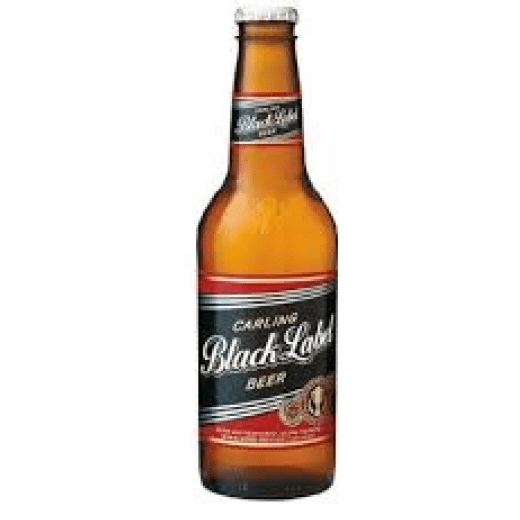 Brewery: Mohan Meakin
Style: Lager
ABV: 7.5%
Alongside Kingfisher, Carling Black Label is one of India's top-selling lagers. Brewed since the 1960s, this full-strength lager has a crisp maltiness balanced by moderate bitterness. While Carling Black Label may lack the sophistication of craft brands, it's a classic, dependable Indian beer. Its higher 7.5% ABV also delivers a bit more kick than typical Indian lagers, cementing its place among the classic examples of the best beer in India.
11. Tuffman Wheat Ale
Brewery: Arbor Brewing Company
Style: Wheat ale
ABV: 5.0%
One of India's early craft startups in the late 90s, Arbor Brewing deserves kudos for helping ignite India's craft beer scene and bring more excellent beer to India. Their signature Tuffman Wheat Ale showcases orange and coriander seed for a Belgian witbier-inspired brew with an Indian twist. Unfiltered and cloudy, this well-rounded wheat ale has hints of spice and citrus.
12. Kolsch
Brewery: Bira 91
Style: Kolsch-style ale
ABV: 4.5%
Inspired by the crisp, clean German ale style, Bira 91's Kolsch is dry and fruity with restrained bitterness. Brewed with ale yeast but fermented at cool lager temperatures, Kolsch provides an easy-drinking yet flavorful alternative to standard Indian lagers. Tart apple and lemony notes make this kolsch-style beer fun and refreshing. It's another great example of the innovative brews that make up the best beer in India.
Indian Beer Trends to Watch
The Indian beer scene is booming. Craft breweries are proliferating, international styles are gaining ground, and women drinkers are an emerging market. Here are some key developments to watch:
Flavored beers – Fruit-infused brews like mango, strawberry, and guava beers are attracting new drinkers looking for sweetness and flavor.
IPAs and stouts – Hoppy IPAs and roasty stouts have long been uncommon in India's lager-dominated market. But small breweries are now bringing these bolder styles to Indian drinkers looking for more from India's best beer.
Low alcohol – Session beers with alcohol levels below 5% ABV are gaining traction as a lighter, more drinkable option suited to India's climate.
Local ingredients – Indian ingredients like rice, spices, coconut, and fruits are being incorporated into beers to make locally-inspired brews that are truly Indian.
Craft collaborations – Big brands like Kingfisher are partnering with craft brewers on specialty releases to attract craft beer drinkers who want the best beer in India.
Women drinkers – Marketing and product development is increasingly targeting female drinkers, an underexploited market for India's best beer.
So there is lots of change underway in India's beer scene today. While classic lagers from Kingfisher and others still dominate, expect to see wider beer diversity and style choices in the coming years as the market expands and evolves. It's an exciting time for Indian beer.
Conclusion
India's diverse beer scene offers lagers, ales, stouts and more to suit every beer lover looking for the best beer in India. Classic brands like Kingfisher, Carling Black Label, and Bira 91 compete with new craft arrivals like Simba Stout, Basmati Blonde, and Witlinger Belgian White. Session lagers still dominate but expect more variety as small brewers experiment with styles. With increasing interest in craft beer and female drinkers, India's beer culture is expanding rapidly. Try some of the top 12 beers showcased here to discover the wonderful brews that make up the best beer in India.