Finding the right hair colour that complements your skin tone and brings out your best features can be tricky. With the wide range of hair colours for women available in India, how do you pick the ideal shade for you? This comprehensive guide will help you discover the best hair colour for your skin tone and hair texture. Read on to understand everything about hair colouring and how to choose the perfect one for yourself.
Comparison Table of the Top Hair Colours for Women in India
| | |
| --- | --- |
| Hair Colour Brand | Skin Tone Suitability |
| L'Oréal Paris Casting Crème Gloss Hair Color | Fair to medium skin tones |
| Streax Professional Vibrant Hair Color | All skin tones |
| Godrej Expert Rich Crème Hair Colour | Fair to dusky skin tones |
| Revlon Colorsilk Beautiful Color Permanent Hair Color | All skin tones |
| Indica Easy Shine Crème Hair Colour | Fair to medium skin tones |
Now let's understand more about hair colour in detail. We have curated the best information from the top beauty websites to create an all-encompassing guide for you.
How to Choose the Right Hair Colour Shade for Your Skin Tone?
Choosing a hair colour that compliments your skin tone is crucial for achieving a harmonious look. Here are some tips on picking shades based on skin tones:
Best Hair Colours for Fair Skin
Fair skin tones look beautiful in cooler blonde shades like platinum, ash, or beige blonde. Avoid orange or red undertones. Light copper and auburn browns also suit fair complexions. Go for natural black for darker hair.
Light blonde
Icy blonde
Ash blonde
Beige blonde
Light brown
Copper brown
Auburn
Natural black
Best Hair Colours for Medium Skin
Those with medium or olive skin tones can experiment with warmer hair colours. Honey, golden, or caramel blonde add glow to the skin. Opt for chestnut, chocolate, or burgundy browns. Avoid very light shades.
Honey blonde
Golden blonde
Caramel blonde
Chestnut brown
Chocolate brown
Burgundy brown
Best Hair Colours for Dusky Skin
Women with dusky or dark skin look gorgeous in shades that contrast their complexion. Go for warm hues like honey, caramel or chestnut. Avoid very light or very dark shades. Plum adds depth to dark hair.
Honey blonde
Caramel blonde
Chestnut brown
Plum brown
Rich burgundy
Best Hair Colours for Wheatish and Olive Skin
Those with wheatish or olive complexions can wear both warm and cool shades. Blonde, brown, red, and black all look great. Avoid tones that are too dull or flat.
Golden blonde
Beige blonde
Light ash brown
Maple brown
Cherry red
Blue black
How to Pick Hair Colour According to Your Hair Texture?
Along with your skin tone, your natural hair colour and texture should also guide your choice of dye shade.
Best Hair Colours for Black Hair
Women with natural black hair have the most options when colouring. Blonde, brown, red, plum, and more will show up perfectly on black hair. Avoid ash or dusty shades.
Caramel blonde
Beige blonde
Golden brown
Burgundy
Maple red
Plum
Best Hair Colours for Dark Brown Hair
For those with naturally dark brown hair, go for shades that complement the undertones of your hair. Cool shades of blonde and brown or warmer caramel and honey highlights will look beautiful.
Light ash blonde
Beige blonde
Light ash brown
Caramel highlights
Honey highlights
Best Hair Colours for Medium Brown Hair
Medium brown haired women can go for blonde shades like golden, honey or beige that warm up the hair. Opt for browns with similar reddish undertones. Avoid very light colours.
Golden blonde
Honey blonde
Beige blonde
Chestnut brown
Maple brown
Best Hair Colours for Light Brown Hair
If you have natural light brown hair, blonde makes for an easy and gorgeous hair colour option. Go for shades like platinum, ash or dirty blonde. Warm brown highlights also look pretty. Avoid very dark colours.
Platinum blonde
Ash blonde
Dirty blonde
Beige blonde
Caramel highlights
How to Maintain Hair Colour and Make it Last Longer?
Now that you've picked the right hair colour, you need to take measures to make the colour last longer and keep your hair healthy. Here are some handy tips:
Use a colour protecting or sulphate-free shampoo and conditioner
Wash hair less frequently, about 2-3 times a week
Use cooler water to wash hair
Limit use of hot styling tools
Apply a hair mask weekly
Use leave-in conditioners and serums
Get regular trims to cut split ends
Use a purple or blue toned shampoo for blonde hair
Avoid chlorine, sun exposure, pollution to preserve colour
Regular care will help your hair colour stay vibrant and damage-free for 4-8 weeks depending on your hair type and the shade.
Now let's look at some of the best hair colour brands and options available in India.
Top Hair Colour Brands for Women in India
Here are some of the most popular and trusted hair colour brands in India with key details: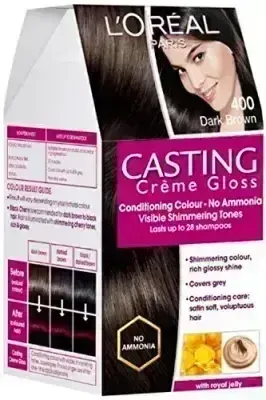 Features: Ammonia-free, conditioning formula with Honey and Aloe extracts
Shades: Available in over 40 lustrous shades
Skin tones: Suits fair to medium skin tones
Price: ₹599-₹850
Offers: Buy 1 Get 1 free on Amazon
Rating: 4.2/5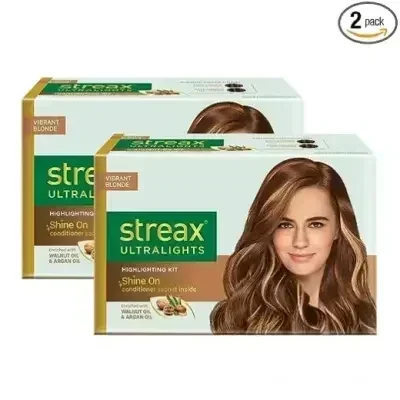 Features: Vibrant, long-lasting colours, ammonia & peroxide-free
Shades: 10+ shades to choose from
Skin tones: Suits all skin tones
Price: ₹299-₹399
Offers: Get Streax Hair Serum on 2 packs
Rating: 4.3/5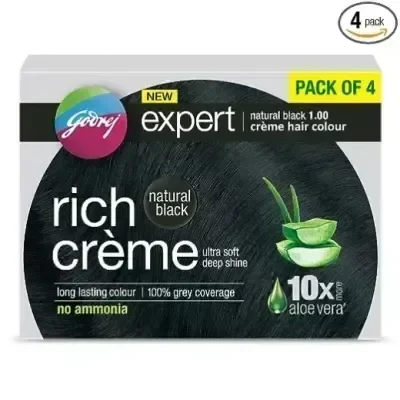 Features: Herbal formula powered by Active Plant MilkTM proteins
Shades: 7 shades – 3 naturals & 4 fashion
Skin tones: Ideal for fair to dusky skin tones
Price: ₹140-₹175
Offers: Buy 2 Get 1 free on their site
Rating: 4/5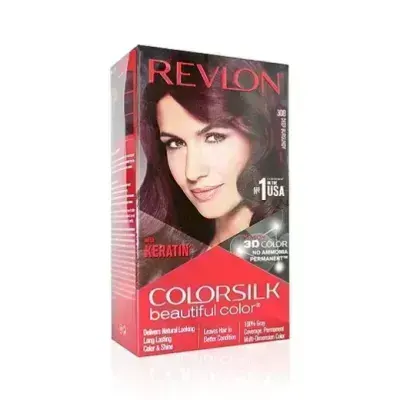 Features: Ammonia-free, enriched with Keratin Color Gel Technology
Shades: Available in over 20 gorgeous shades
Skin tones: Suits all skin tones
Price: ₹249-₹599
Offers: Get Revlon hair spray on purchase of 2 packs
Rating: 4.1/5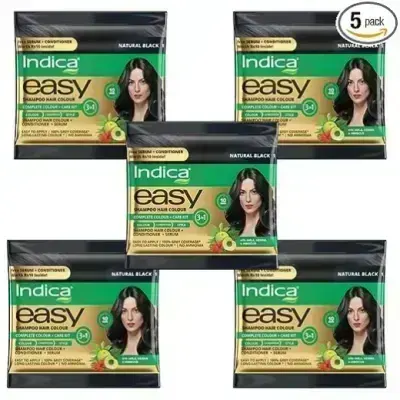 Features: Herbal no-ammonia formula
Shades: 10 vibrant shades
Skin tones: Best for fair to medium complexions
Price: ₹99-₹140
Rating: 3.8/5
These were some of the top hair colour brands in India that offer an extensive range of shades and formulas for all hair types and textures.
How to Colour Hair at Home? – A Step-by-Step Guide
Colouring your hair at home can save you time and money. But it needs to be done carefully to get the desired results. Follow these simple steps:
Step 1: Pick the Right Hair Colour Shade
Choose a shade that complements your skin tone and natural hair colour. Refer to the tips above to pick the ideal shade.
Step 2: Do a Strand Test 48 Hours Before
Test the hair colour on a few strands first. This will give you an idea of the final look.
Step 3: Prepare the Colouring Mixture as Directed
Mix the colour creme with developer lotion in a non-metallic bowl. Follow the instructions inside the pack.
Step 4: Wear the Disposable Gloves Provided
Wear the gloves that come with the kit to protect your hands from stains.
Step 5: Section Your Hair and Apply Colour
Section your hair neatly with clips. Start applying colour close to the roots using the applicator brush.
Step 6: Ensure Every Strand is Coated Properly with Colour
Wearing gloves, use your hands to evenly saturate and comb through all sections.
Step 7: Let it Develop for the Recommended Time
Once fully covered, allow to develop for 15-30 minutes based on product guidance.
Step 8: Rinse with Lukewarm Water Thoroughly
Rinse under shower till water runs clear. Use a mild shampoo if needed.
Step 9: Apply Conditioner and Let Hair Air Dry
Apply a nourishing conditioner, leave for 2 mins and rinse. Let hair air dry naturally.
Step 10: Do a Patch Test if Coloring Eyebrows/Eyelashes
Do a patch test behind ears before applying colour to brows or lashes.
Follow these steps carefully each time for gorgeous, salon-like colour results at home.
Where to Buy Hair Colours Online in India?
Here are the best places to buy hair colours online in India:
Nykaa – Offers the largest collection of professional hair colour brands for women. Also has great deals and discounts.
Amazon – Stocks hair colours from L'Oreal, Godrej, Streax, Schwarzkopf, Wella & more.
Flipkart – Sells hair colours from top brands. Also has fast delivery and easy returns.
Myntra – Wide range of ammonia-free and organic hair colours for women.
Purplle – Good collection of hair colours and at-home hair colouring kits.
Big Basket – Reliable option to order hair colours along with other beauty items.
So check out these sites to buy hair colour online as per your preferences and budget. Ensure you opt for a reputed brand for best results.
How Much Does Hair Colouring Cost in India?
At-home hair colour kits: ₹100 – ₹1000
Salon hair colouring: ₹400 – ₹5000
Highlights: ₹1000 – ₹5000
Global colour: ₹3000 – ₹10,000
Permanent hair colour: ₹400 – ₹2000
Demi-permanent colour: ₹300 – ₹1000
Temporary/washable colour: ₹100 – ₹500
Root touch up: ₹300 – ₹1000
The cost of hair colouring in India varies based on the type of colouring service, brand used, salon chosen and length & texture of your hair. At-home kits from brands like Streax, Godrej, Indica etc start at just ₹100. Salon services can range from ₹400 for a touch up to ₹10,000 for premium global colour services.
Frequently Asked Questions on Hair Colouring:
1. Which is better hair colour – permanent vs ammonia-free?
Permanent hair colours with ammonia give longer lasting results, while ammonia-free options are gentler on hair. Choose as per your preference.
2. How to do a strand test before colouring hair?
Take a few strands of hair near your ear and apply a small amount of the mixed hair colour. Leave for 24-48 hours to see the results.
3. What precautions should I take before colouring hair?
Do a strand test, wear gloves, apply Vaseline around hairline to avoid stains, use a colour-protecting shampoo after and rinse thoroughly.
4. How often should I get a root touch-up?
Get a root touch up done every 4-6 weeks as your natural hair colour starts growing back visibly at the roots. Use temporary root concealers in between.
5. Can I colour my hair when pregnant?
It's best to wait until after the first trimester to be safe. Switch to an organic, ammonia & peroxide-free hair colour. Do a patch test first.
6. How soon can I colour my hair again after the first application?
Wait at least 2 weeks between colouring sessions for healthy hair. Leaving 4-6 weeks between salon applications is ideal.
7. What happens if I accidentally leave hair colour too long?
Leaving colour longer than required can lead to dryness, irritation and uneven results. Rinse out immediately if you cross the time.
8. How to get hair colour off skin, tiles or countertop?
Use petroleum jelly, rubbing alcohol, toothpaste or nail polish remover to get hair colour stains off skin or surfaces.
9. Should I colour my roots at home in between salon visits?
Use a root concealer spray between salon visits. Avoid box dyes as they can interact with salon colour. Get root touch-ups done at the salon.
10. How often should I get a hair colour done at the salon?
Get salon hair colour redone every 6-8 weeks for new hair growth. For regrowth colour, 4-6 weeks is ideal. Use root concealers in between.
Conclusion
We hope this comprehensive guide helps you find your perfect hair colour match according to your skin tone, hair texture, and preferences. Remember to do a strand test, pick a reputed brand, follow instructions carefully and maintain your colour well for gorgeous results. Hair colour when done right, can give your look a stylish edge, enhance your features and boost your confidence. So take your pick from the wide range of options and get ready to turn heads with beautiful, shiny and vibrant coloured hair!