Top 10 Body Sprays in India for Fresh and Long-Lasting Fragrance [2023]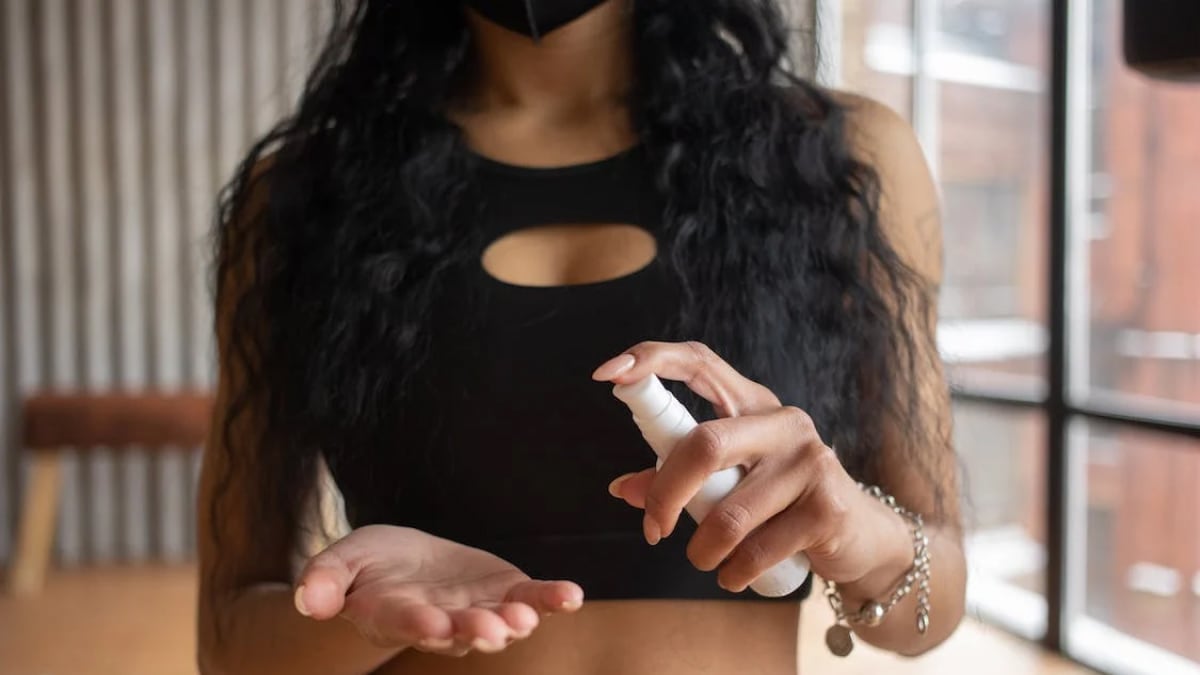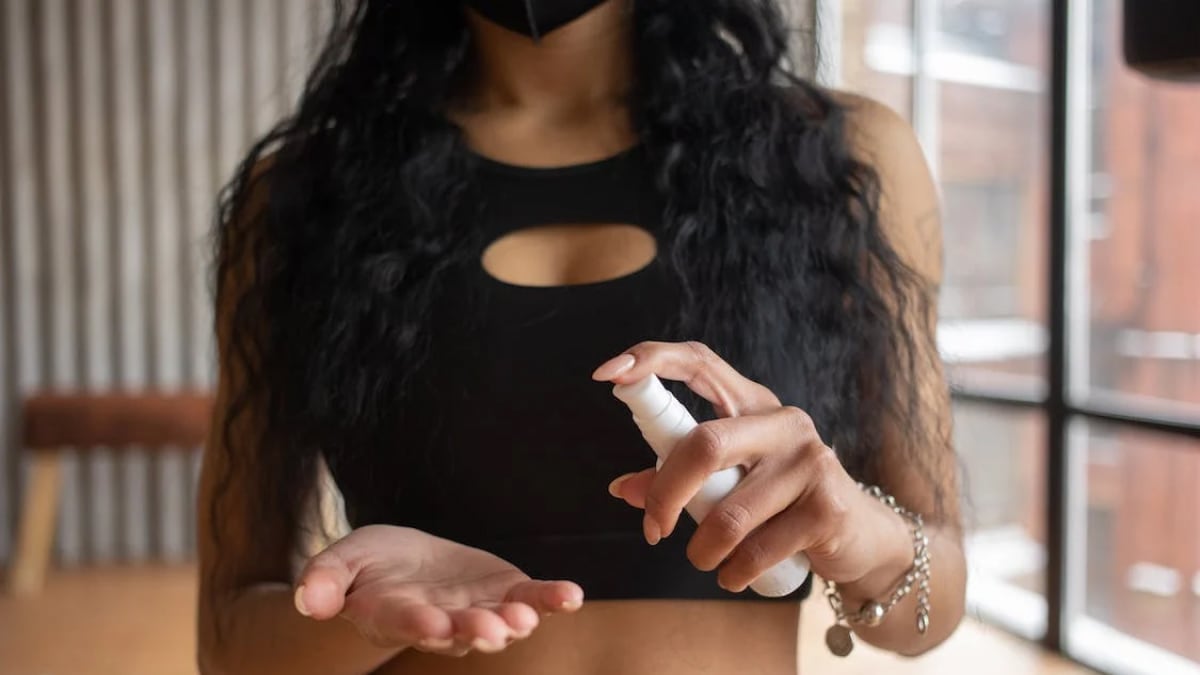 Body sprays help you feel refreshed throughout your busy day. These come in 3 types, your conventional perfume, body mist, and deodorant. Body sprays promise long-lasting fragrances to help people feel fresh all day long while mitigating body odour. Their fragrance will enhance your mood and give you a fresh out-of-the-shower feeling.

Read to learn more about the top 10 body sprays in India!

How to Choose the Best Body Spray?

Listed below are a few aspects which you must consider when choosing the top 10 body sprays in India:

Know your skin: To choose a body spray most suitable for your skin type, you need to understand your skin's pH value and texture. Different body sprays have different ingredients, and you need to ensure that you do not use a body spray you might be allergic to.
Your requirements: Since there are different types of body sprays, deodorants, mists and perfumes, you need to establish what your fragrance needs are. Do you need a long-lasting scent or something that isn't too overpowering? Decide these to know your requirements.
Choose your scent: You can choose the fragrance of your choice since many are infused with beneficial ingredients. Do you want a flowery fragrance or a herbal for aromatherapy? Or are you looking for something strong and seductive?
Trusted brands: India has a variety of brands offering body sprays to choose from, each with different themes, brand values, and prices. Brands like Engage, Layerr and Yardley are affordable and reliable, while brands such as The Body Shop, Bath and Body Works and Victoria's Secret are slightly expensive, being more luxurious.

Top 10 Body Sprays in India

We have made choosing the right body spray a little easier for you by listing the top 10 body spray brands in India, along with their best products.

1. Bath and Body Works Cucumber Melon

Bath and Body Works products are the first in our list of top 10 body sprays in India. The mists are a concoction of skin-loving fragrances, such as aloe, making them perfect for everyday use. A ride to the early 2000s with notes of watery honeydew, refreshing cucumber, sheer woods and more. Perfect summer scent for skin nourishment and conditioning.

What's great:

The goodness of natural ingredients such as Cucumber melon
Refreshing fragrance for a "right out of the shower" feel
Best for scorching summers

Shop from Amazon
Shop from Flipkart

2. Nykaa Japanese Cherry Blossom Fragrance Mist

This body spray is a love letter from Japan with its cherry blossom fragrance. The fragrance is a refreshing mood changer and will invigorate your mind. Nykaa's fragrance collection is curated by using natural sweet-smelling ingredients.

What's great:

With its skin-loving ingredients, you can easily make it a part of your routine
Light and long-lasting
Cruelty-free and Vegan

Shop from Nykaa

3. Miniso Fantasy Body Mist Joyful Divine

One of the most affordable body sprays on the market, given its long-lasting aromatic fragrance. Spray it on your pulse points after a sweaty workout or shower to remove odour and smell divine.

What's great:

Best for daily use
Long-lasting
Affordable

Shop from Amazon
Shop from Flipkart

4. The Body Shop Black Musk Body Mist

This body mist has feminine notes of bambinella pear, pink pepper, and bergamot. Black vanilla and black musk further intensify the sensual fragrance. The Body Shop is evolving to make sustainable choices to accommodate changing consumer needs. They believe in giving back to the local community through campaigns and initiatives, being one of the top 10 body sprays in India.

What's Great:

Cruelty-free
Sustainable, sourced from local, pure ingredients
95% of the ingredients are locally sourced

Shop from Amazon
Shop from Flipkart
Shop from Nykaa

5. Victoria's Secret Love Spell

Experience a punch of fruity floral fragrance with this body mist. Originally launched in the 2000s, Love Spell has maintained its demand among people. A great amalgamation of peach, cherry blossom, red apple, lilac, jasmine, tamarind, musk and white woods await you.

What's Great:

High-quality fragrances
Strong fragrances that compliment your natural fragrance rather than overpowering it

Shop from Amazon
Shop from Flipkart
Shop from Nykaa

6. Engage G1 Cologne Body Spray

Engage is a well-known brand for the top 10 body sprays in India and gained popularity with products that offer longevity and premium fragrances. The fragrance notes are sensual and full of chemistry. G1 Cologne spray is an amalgamation of vanilla, bitter orange, and honey. A feminine fragrance with orange citrus as the top note and honey as a base note.

What's great:

Pocket-friendly design and sizes
Affordable and lasts up to 8 hours

Shop from Amazon
Shop from Flipkart
Shop from Nykaa

7. Bryan and Candy New York Floral Splash Body Mist

All the way from New York, Floral Splash is curated with top notes of cantaloupe, cassis, pear, pineapple and mango. At the same time, the heart notes consist of frangipani, peony, hibiscus, lily of the valley and magnolia. White musk, violet, mosses and woody notes make up the base notes.

What's Great:

Easy to use
A perfect amalgamation of fruit and flower
Travel-friendly packaging

Shop from Amazon
Shop from Flipkart
Shop from JioMart

8. Blue Nectar Niraa Madurai Sandalwood Spray

Blue Nectar fragrances include a concoction of Ayurvedic herbs such as mulethi, ashwagandha, sandalwood and many more. A base note of sandalwood blended with clove and cinnamon renders an exotic and sweet aroma. A light spritz after a shower will help you hydrate your skin, reduce dryness and make it glow, making it one of the top 10 body sprays in India.

What's great:

The goodness of rich Ayurvedic herbs makes the body sprays provide you with aromatherapy on the go while leaving you feeling fresh.
Travel-friendly packaging.
Shop by your concern to choose ingredients that complement your skin type.

Shop from Amazon
Shop from Blue Nectar

9. Yardley London Mist

Yardley is a British brand and derives its name from the rural fields of Yardley, London. Zests of apple and bergamot combined with rose and apple blossom scents will whiff you into autumn in Britain, making it one of the top 10 body sprays in India.

What's Great:

Romantic Fragrances
Yardley's fragrances have traditional, high-end flower scents
These Body mists will transport you to English villages for a whiff of the countryside

Shop from Amazon
Shop from Nykaa
Shop from Flipkart

10. Layer'r Wottagirl French Peony Body Mist

Delicately crafted with floral notes of Muguet, rose, lavender, bergamot, and peony apple, this body fragrance has an irresistible fragrance. Cedarwood and musk add an additional exotic touch.

What's great:

Affordable, quality similar to high-end fragrances
Seductive scents to amp up your personality
Sturdy packaging

Shop from Amazon
Shop from Nykaa
Shop from Flipkart

Conclusion

We hope this article has helped you decide on a body spray that is best suitable for your needs. Although it is understandable to get confused and overwhelmed with the variety of available options, if you know what you're looking for, you can find your fragrance in no time from the top 10 body sprays in India.

FAQs

Q. What's the difference between mists and perfumes?

Ans. While perfumes are more concentrated and meant to last throughout the day, mists are light and can be sprayed multiple times a day.

Q. Body Mist Vs Perfume, which one's better?

Ans. Both products aim to combat odour. A body mist enhances the natural body scent, and a perfume is designed to control body odour.

Q. What should I consider before choosing a body spray?

Ans. Acknowledge your skin concerns and check the ingredients before deciding on a body spray. Also, consider the packaging if you're looking for a travel-friendly body spray. Check for sustainability and cruelty labels while deciding on the fragrance of your choice.