10 Popular Sweater Brands to Add to Your Wardrobe This Winter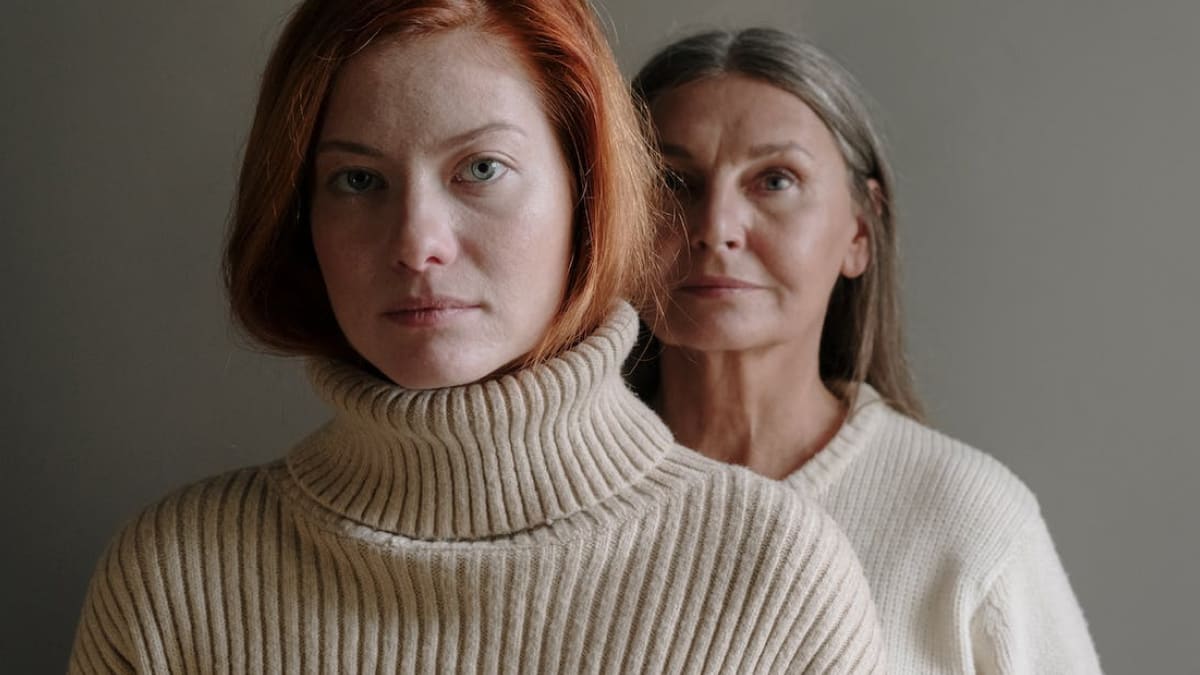 Do you want to take your everyday fashion game up a notch this winter? Don't worry, let us help you!
The months of December and January don't only unveil the onset of winters in India. With the arrival of gloomy days and chilly winds in these months, everything changes - right from our daily routine to our wardrobe setting. We bid adieu to our summer clothing essentials and start stocking up on warm, fuzzy clothes. And guess which piece of clothing suddenly becomes our favorite? Sweaters!
Cute and comfy, sweaters can be paired with any outfit and keep you warm throughout the slumber season. So if you haven't started shopping for trendy sweaters this year, it's high time you should - winters are just around the corner.
And if you don't know which brand to go for, check out this blog as we explore the ten most popular sweater brands for the Indian winter. Let's begin.
Top 10 Sweater Brands in India
Here are the top sweater brands you must check out this fall season if you want your winters to feel comfy and look fashionable:
Product Overview
1. Monte Carlo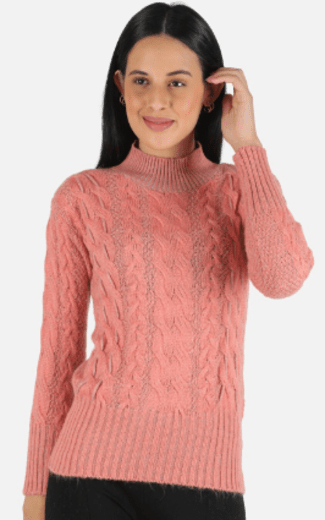 Monte Carlo is a trusted name in India when it comes to quality winter wear. Especially if you're looking for classic, evergreen pieces to add to your wardrobe, Monte Carlo is a brand we suggest you must check out. Its sweaters are made of pure wool and come in a range of designs so posh they'll make you feel grand. Don't believe us? Go, scroll through its collection and see for yourself.
What's Great
High-quality woolen sweaters.
Budget-friendly.
Best for daily wear.
Shop from Myntra
Shop from Ajio
Shop from Flipkart
2. Forever 21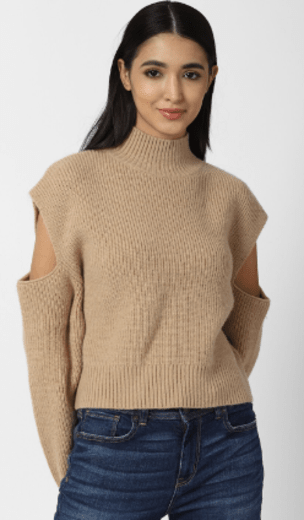 Outfits by Forever 21 are a cult favorite, and its sweaters and sweatshirts are a good reason why. While most brands focus on creating basic winter wear, F21 is set apart by its collection of chic and one-of-a-kind sweaters and pullovers. Each piece from the house of F21 breaks the monotony and adds the much-needed glam factor to your everyday winter fashion.
What's Great
Cool, trendy collection.
Suitable for young adults.
Shop from Myntra
Shop from Flipkart
3. Roadster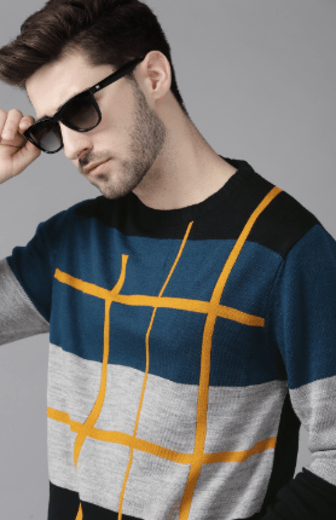 Roadster is another famous clothing brand coveted by teens and college-goers for its quality apparel at budget-friendly prices! So if you're also a 20-something who doesn't want to hurt your pocket while shopping for sweaters, Roadster is your destination. In fact, not just sweaters, the brand's entire collection of pullovers, cardigans, and jackets for men and women are dapper!
What's Great
Goes well with every outfit.
Available in a range of sizes.
Very budget-friendly.
Shop from Myntra
Shop from Flipkart
4. United Colors of Benetton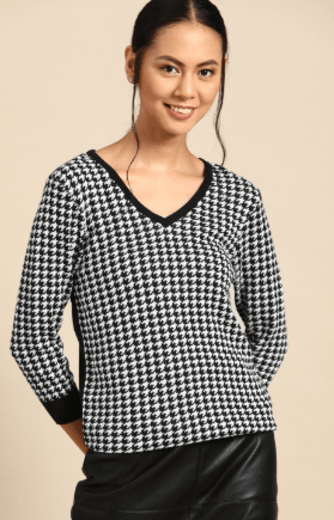 Let winters be gloomy, not your outfit! With UCB's sweaters, acing winter fashion is a breeze. From pastel colors to bright shades of red and pink, UCB's winter wear collection is a treat to the eyes. And well, since most of them are made of cotton, caring for them is just as easy as pulling them off with almost any outfit, for any event. A total thumbs-up!
What's Great
Classy collection of sweaters and pullovers.
Available in all sizes.
Made of cotton.
Shop from Myntra
Shop from Ajio
Shop from Flipkart
5. Lee Cooper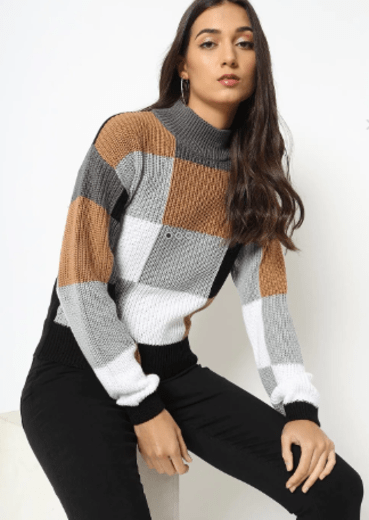 If you haven't heard of Lee Cooper, you're really missing out on a lot. Known as one of India's best casual wear brands, Cooper's clothing collection is terrific. Just take a look at the range of winter wear it offers. Colorblock turtlenecks, nude shade sweaters, chic jackets - you want it, Lee Cooper has it! And that's not even the best part. All its sweaters are made of 100% cotton and are washing machine friendly. What more can you ask for, really?
What's Great
High-quality fabric used.
Great for party wear.
Extremely affordable.
Shop from Myntra
Shop from Ajio
6. Mast & Harbour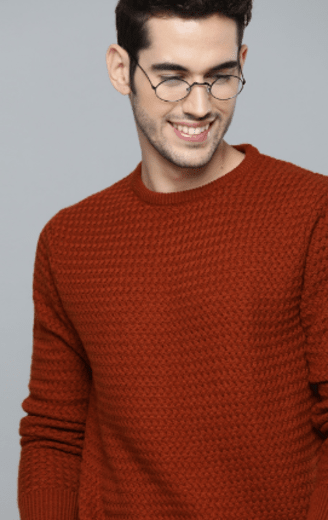 Not to exaggerate, but Mast & Harbour is effortlessly one of the best emerging brands in the fashion world. So if you don't want to go for one of the top labels, we strongly suggest you give this one a try. The sweaters by this brand are pure vogue, especially its men's collection. The color palette, designs, stitching - everything about every piece is spot on. And the price? Well, that's another cherry on the cake.
What's Great
Exclusive collection.
Great for casual wear.
Available in all sizes.
Shop from Myntra
Shop from Flipkart
7. Tommy Hilfiger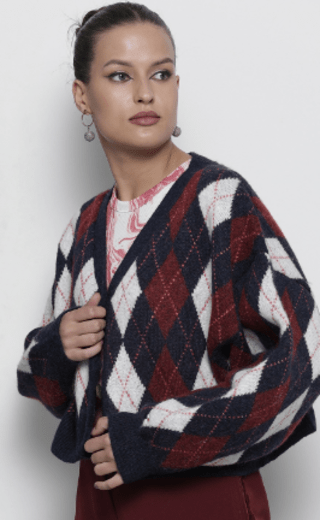 Want something classy to add to your closet for the cozy winters? Trust Tommy Hilfiger to sort that out for you! Hilfiger's 2022 winter wear collection is all about adding those pretty, little English aesthetics to your attire. So if you want something premium, Tommy Hilfiger is your brand. Checked patterns, cool tones of earth, baggy fit - it's all you really need to show up to your office to make a statement like none other.
What's Great
Well-reckoned brand.
High-quality sweaters.
Best for formal wear.
Shop from Myntra
Shop from Ajio
Shop from Flipkart
8. Ether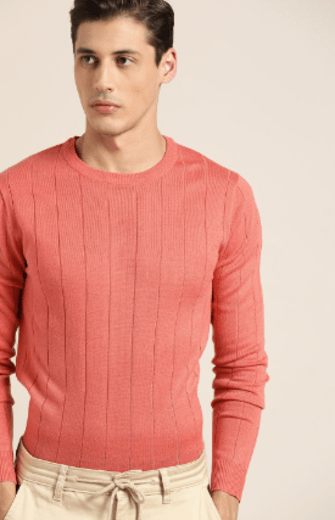 A brand well known for producing quality clothing over the years, you can trust Ether to serve you with the best. And this time, its flamboyant and vivid winter wear collection will leave you in splits! Soaked in shades of merry and letting out all the "feel good" vibes, Ether's winter wear will steal the show for you wherever you go. Man or woman, if you don't get yourself a sweater from this brand's current winter wear range, your wardrobe will be incomplete.
What's Great
Vibrant collection for men and women.
Budget-friendly.
Shop from Myntra
Shop from Flipkart
9. Marks & Spencer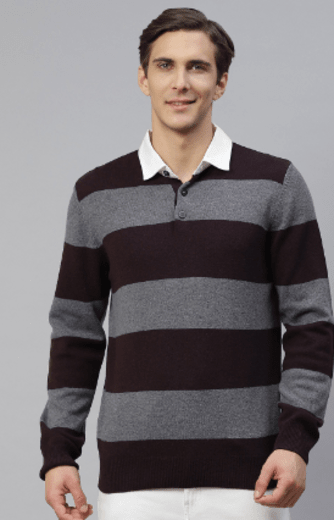 Another well-known brand in the clothing industry, Marks & Spencer's winter wear collection is what we call "elegance." From the hues to the fabric, M&S hit the bull's eye with its range of sweaters. Each piece is made of pure wool to ensure you don't just look modish but also kick out the chills. Basic yet sophisticated, Marks & Spencer's sweater won't disappoint.
What's Great
Wide range of aesthetic options.
Made of 100% wool.
Available in all sizes.
Shop from Myntra
Shop from Ajio
Shop from Flipkart
10. Allen Solly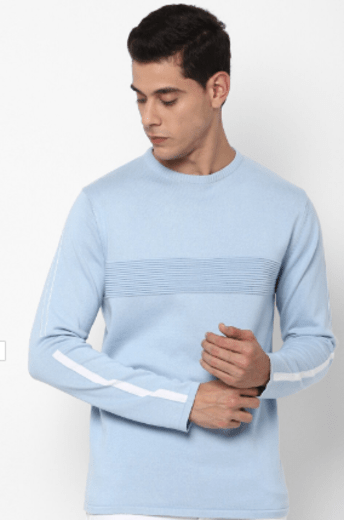 Lastly, how can we wrap up the list without mentioning the OG - Allen Solly? If you're looking for premium quality sweaters but are running on a budget, Solly has got your back. With a range that comprises everything - from basic formal sweaters to slightly playful pullovers and vests - Allen Solly's quality winter wear is not the one you should miss out on. So, go and explore the collection today.
What's Great
Sweaters for every occasion.
Made of quality fabric.
Shop from Myntra
Shop from Ajio
Shop from Flipkart
Wrapping up
Picking the best sweate r is never easy, thanks to the millions of brands available both online and offline. But hey, we just spilled the sauce on the top 10 best sweater brands for you.
So now that you know which brands to look for, don't hold back. Go shopping, and let us know which brand's winter wear collection you loved the most.
FAQs
Q. Which sweater brands are the most famous in India?
Ans. If you're looking for trendy winter wear in India, check out brands like Roadster, Mast & Harbour, and Allen Solly.
Q. How to find out if a sweater is of good quality?
Ans. To ensure that the quality of the sweater is good, check its fabric.
Q. What's the best fabric for sweaters?
Ans. Generally, wool is considered to be the best fabric for sweaters. But alternatively, you can also go for sweaters made of cotton.