5 Best Formal Wear Brands in India [2023]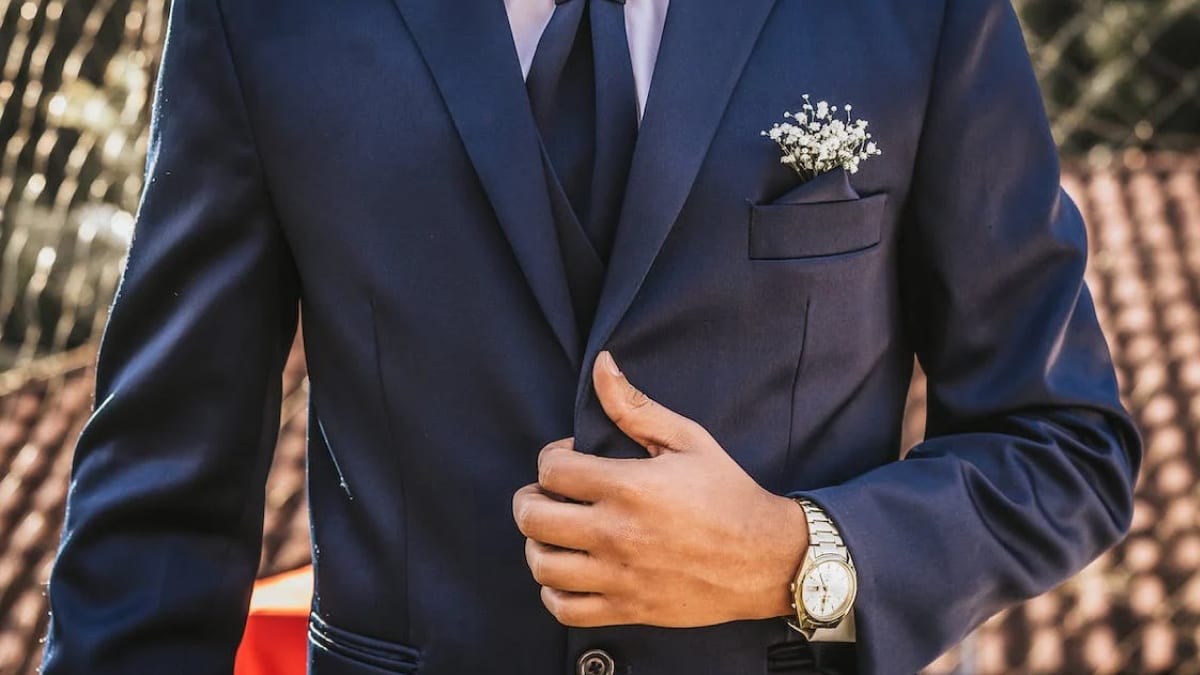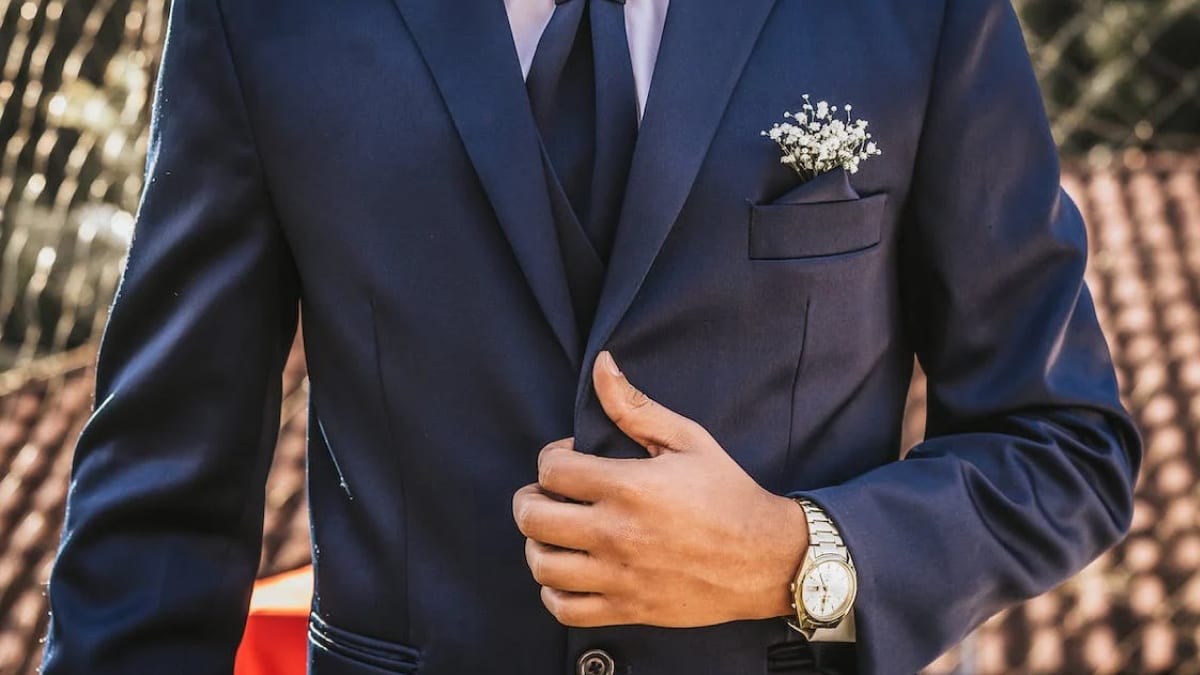 Knowing the best formal wear brands in a country with as many diverse cultures as India can be tricky. With weddings, religious ceremonies, and work parties all requiring different levels of formality, it's challenging to keep up! But don't worry – this article has got you covered.

This article will introduce you to five of India's best formal wear brands so you're always party-ready.

How Can You Choose the Best Formal Wear Brand?

There are a few things you should keep in mind when choosing a formal wear brand. First, consider the brand's reputation. Are they well-known for making high-quality formal wear? Take a look at the price. You don't want to spend too much on proper wear, but you also don't want to skimp on quality.

Here are some significant factors to look out for:

1. Fabric

Regarding formal wear, fabric is one of the most critical factors. Indian traditional wear is usually made from silk, wool, or cotton. These fabrics are known for their durability and comfort. They also have a luxurious look and feel that is perfect for special occasions.

2. Fit

It should be snug but not too tight to achieve the clean look one desires. You should be able to move and breathe easily in your formal wear. It should also be comfortable enough to wear for long periods.

One way to find brands that offer a good fit is to read online reviews. You can search for reviews of formal wear brands on sites like Google, Flipkart or Amazon.

Another way to find brands that offer a good fit is to ask friends or family members for recommendations. If you know someone who always looks sharp in their formal wear, they may be able to point you in the right direction.

3. Style

Formal wear comes in many different styles. You can choose classic, modern, or even unique and eccentric styles. It all depends on your taste, the occasion you are dressing for, and your body type.

4. Quality

You want to ensure that your clothing will last and look good for many years. There are a few different ways to judge the quality of formal wear. One way is to look at the fabric.

Higher quality fabrics will be made from natural fibres like wool or cotton. Another way to judge quality is to look at the construction of the clothing. Higher quality garments will have flat seams, well-placed buttons, and strong stitching.

Top 5 Best Formal Wear Brands for Men

These are some of the best formal wear brands in India that offer a wide range of formal shirts, suits, trousers, and other clothing. You can take a look at our choices –

Product Overview

1. Raymond

In the Indian market, Raymond is a recognized formal clothing brand for men. They provide a wide selection of excellent formal men's shirts. Raymond shirts are well known for their quality, intricate designs, and overall aesthetic appeal.

Any list of manufacturers of men's formal attire would be lacking without Raymond. You may get a wide range of designs, hues, and styles for men's business-casual wear at a reasonable cost.

What's Great

They provide quality products that nobody can complain about. The finishing of the formal wear is excellent.
Products that give you a premium look with a huge variety of designs.

Shop at Myntra
Shop at Ajio
Shop from Amazon
Shop at Flipkart

2. Park Avenue

The best formal clothes for guys in India can be found at Park Avenue. The company is aware of what men need in various situations and offers the most outstanding designs appropriate for every situation.

You'll be inspired to routinely show up in corporate wear by Park Avenue's elegant and versatile men's formal clothing collection.

What's Great

They provide all-rounder wardrobe solutions specifically for young professionals
Continuous innovative designs that match fashion and professionalism

Shop at Myntra
Shop at Ajio
Shop from Amazon
Shop at Flipkart

3. Peter England

Starting in Ireland, Peter England is one of India's most reputable and established brands. Elements and Elite are the two collections that the business offers.

Men's casual office attire from the Peter England Elements range includes jeans, cargos, jackets, sweaters, shirts, and accessories.

What's Great

Keeping the Indian market in mind, they have different sizes within a reasonable price
They will not disappoint you when it comes to the range of patterns and products they offer

Shop at Myntra
Shop at Ajio
Shop from Amazon
Shop at Flipkart

4. Van Heusen

If you favour business attire over flashy clothing, then Van Heusen is the right choice. The company defies gender norms for formal dress for men and women. A division of the Aditya Birla Fashion & Retail Group is Van Heusen.

People have the opportunity to select their style and tailor it using fabrics that appeal to them. The business offers a classy and refined selection of business blazers, suits, shirts, sweaters, and other items.

What's Great

Luxurious brand to get the best quality business attire
Breathable fabrics to give comfort to their customer

Shop at Myntra
Shop at Ajio
Shop from Amazon
Shop at Flipkart

5. Louis Philippe

Louis Philippe was established in 1989. It is a brand that is part of the Aditya Birla Group, one of the most giant corporations in India.

This brand's formal shirts are durable, cosy, classy, and stylish and always keep high-quality fabric.

Designs of formal shirts have delicate and lovely colour schemes that will increase your marketability.

Additionally, it will boost your self-assurance. This specific brand's formal shirts start at INR 1500 and may cost up to 8000 INR.

What's Great

Their fabrics are of high quality and have an array of sizes to fit almost everyone.
Different colours and patterns can be one of the reasons to go as it might be easy to find a shirt for any occasion while looking into their collection.

Shop at Myntra
Shop at Ajio
Shop at Flipkart

Key Takeaways

Some of the best formal wear brands in India have been included in this article. These brands are well-known for their high-quality materials and impeccable craftsmanship.

They also offer a wide range of prices, so you can find something that fits your budget. No matter what your budget is, you can be sure to find a formal wear brand that meets your needs in India.

Frequently Asked Questions

Q.1 Which Formal Shirt Brand Is Best in India?

Ans. Raymond, Arrow, Peter England, Van Heusen, Louis Philippe, etc., are some of the most popular brands in India. If you want to find the best fit for you, get your hands on them and see which suits you the best.

Q.2 Is Van Heusen a Luxury Brand?

Ans. Van Heusen considers itself a premium lifestyle brand. Based on their pricing and the quality of the products, you can keep them on the luxury brand list.

Q.3 Is Louis Philippe an Indian Brand?

Ans. Louis Philippe is a subsidiary of the Indian Brand Madura Fashion & Lifestyle, so yes, it originated in India.

Q.4 What Is the Most Popular Brand of Shirt?

Ans. All the brands mentioned above are some of the most popular brands for shirts.