With the tech-savvy era we live in and the prevalence of work-from-home, our laptop is undoubtedly one of our most cherished possessions. From work to streaming content, most of us use our laptops for a solid part of the day.
Using the best laptop accessories can not only protect your laptop but also help you optimise your experience, ensuring that every moment you spend on your device is seamless and enriching.
This blog will compile a list of the must-have accessories to get the best out of your laptop.
How to Choose the Best Accessories for a Laptop?
There are many laptop accessories available in India. However, selecting the best ones can be difficult.
Here are some things you can consider while choosing a laptop accessory:
Compatibility: While selecting a laptop accessory, ensure it is compatible with your device. Check the product's specification and compatibility information to make an informed decision.
Reviews: Read reviews of the product you plan on purchasing. Genuine user feedback can provide valuable insights into the product's performance and reliability.
Quality: Look for accessories that are high-quality to ensure durability and longevity. Low-quality accessories may be cheap, but they also require frequent replacements. That is why investing in well-built accessories from the get-go is better.
Functionality: Consider how the accessory will enhance your laptop experience. Whether improving performance, adding convenience, or expanding connectivity options, ensure the accessory can serve its intended purpose.
Brand Reputation: Choosing accessories from well-known and trusted brands is always better. This helps in ensuring quality and quick customer support.
7 Best Laptop Accessories
Wesley Milestone 2.0 Laptop Backpack
Zebronics Portable Laptop Stand
Cosmic Byte Hydroid RGP Laptop Cooling Pad
Zerfa 5 in 1 Laptop Cleaning Tool Kit
LIRAMARK Webcam Cover Slide
LapGear Home Office Lap Desk
Logitech Wireless Keyboard and Mouse
1. Wesley Milestone 2.0 Laptop Backpack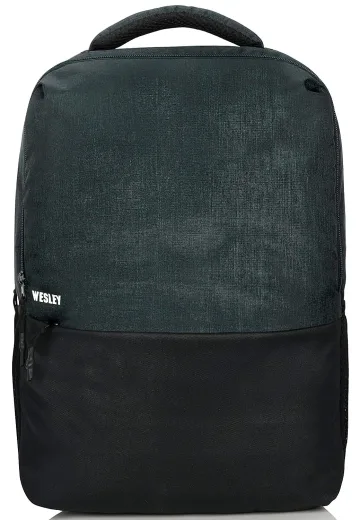 A laptop bag is one of the most essential accessories each laptop owner must possess. Wesley Milestone 2.0 Laptop Backpack can easily fit a 15.6-inch laptop while providing a multi-level organiser with enough space to carry a lunch box, books, electronics, and mobile.
The bag has an ergonomic design, making it light and comfortable to carry. It is available in two colours.
What's great?
One year warranty
Slim and compact
Easy and comfortable to carry
Value for money
Waterproof and durable
Laptop sleeve and a velcro strap
Shop from Flipkart
Shop from Snapdeal
Shop from Amazon
2. Zebronics Portable Laptop Stand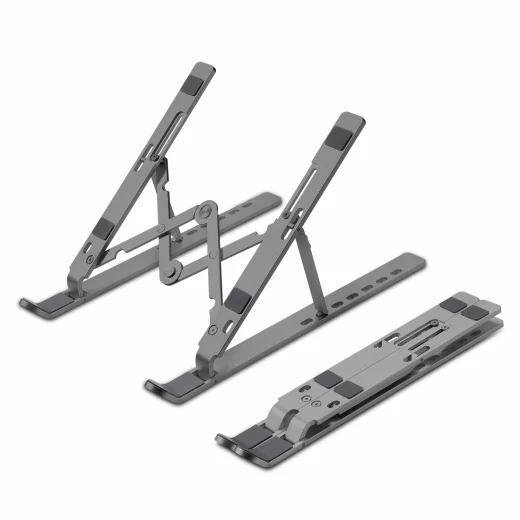 With the work-from-home trend, having a portable laptop stand is a must for everyone. From one of the well-known electronic brands, the Zebronics Portable Laptop Stand is one of the best laptop accessories you can find. It is a foldable stand that can fit up to 17 inches and carry up to 5 kg.
What's great?
Great and stylish design
Can be adjusted up to seven levels
Prevents overheating of laptop through open heat dissipation
Sturdy and easy to carry
Has anti-slip silicon rubber pads
Shop from Flipkart
Shop from Reliance Digital
Shop from Amazon
3. Cosmic Byte Hydroid RGB Laptop Cooling Pad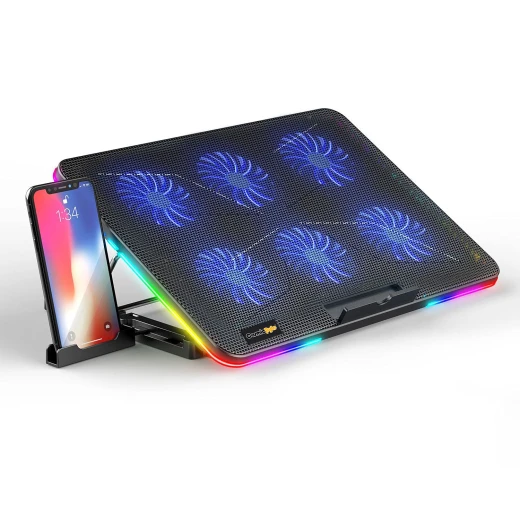 Cosmic Byte is reputed for making some of the best laptop accessories, including cooling pads, gaming headphones, mice, etc. Its RGB Cooling Pad has six cooling fans and 10 RGB lighting effects. It can easily fit a 15 inches laptop with a seven-level angle adjustment. The cooling pad gives your laptop a perfect appearance while keeping it cool.
What's great?
Gives a customised experience
Has a mobile holder
Has 2 USB ports
Quick cooling
Works well as a laptop stand
Shop from Flipkart
Shop from JioMart
Shop from Amazon
4. Zerfa 5 in 1 Laptop Cleaning Tool Kit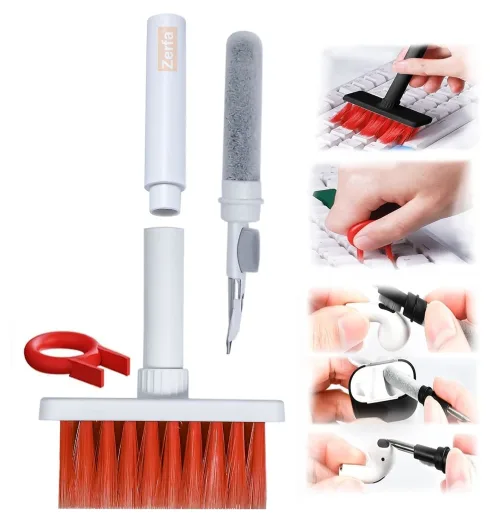 Cleaning your laptop can be a hassle, especially if you do not have the right equipment. However, Zerfa's 5 in 1 laptop cleaning tool kit can make your task super easy and keep your laptop free of dirt and dust.
The tool kit is affordable, made of recyclable material, and allows you to clean even hard-to-reach places. You can use the key puller to pull your keyboard cap and clean them thoroughly.
What's great?
Portable and easy to use
Highly affordable price
Nylon brush that does not harm the keyboard
Double-head design for multipurpose cleaning
Shop from Flipkart
Shop from Meesho
Shop from Amazon
5. LIRAMARK Webcam Cover Slide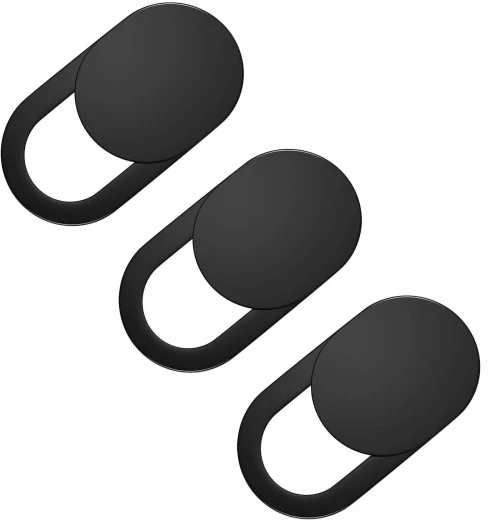 A webcam cover is one of the most important and best accessories for a laptop. It prevents unauthorised access and webcam hacking by physically blocking your camera. The LIRAMARK Webcam Cover Slide is ultra-thin and easy to install. It has a universal design that makes it compatible with most laptops.
What's great?
Budget-friendly
Durable and reliable
Easy to remove and clean
Compatible with most devices
Super thin cover
Shop from Flipkart
Shop from DesertCart
Shop from Amazon
6. LapGear Home Office Lap Desk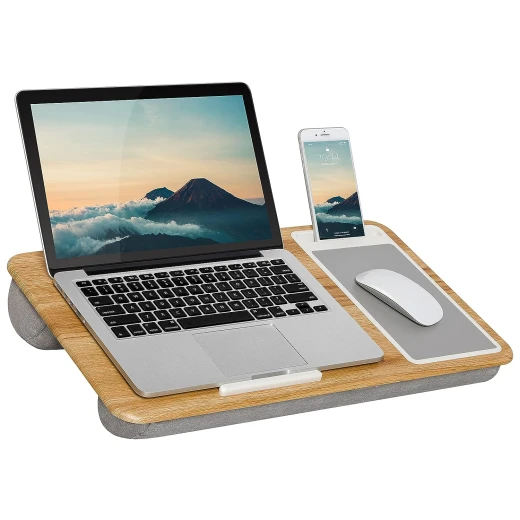 The LapGear Lap Desk is one of the best laptop accessories, beneficial for people who spend most of their day with their laptops. The desk can fit up to a 15.6-inch laptop and has a smooth surface. It has a separate slot for your phone and mouse, making it super convenient.
What's great?
Highly portable with a carrying handle
Lightweight and comfortable
Separate mouse pad and cell phone slot
Practical and functional
Shop from Flipkart
Shop from Amazon
7. Logitech Wireless Keyboard and Mouse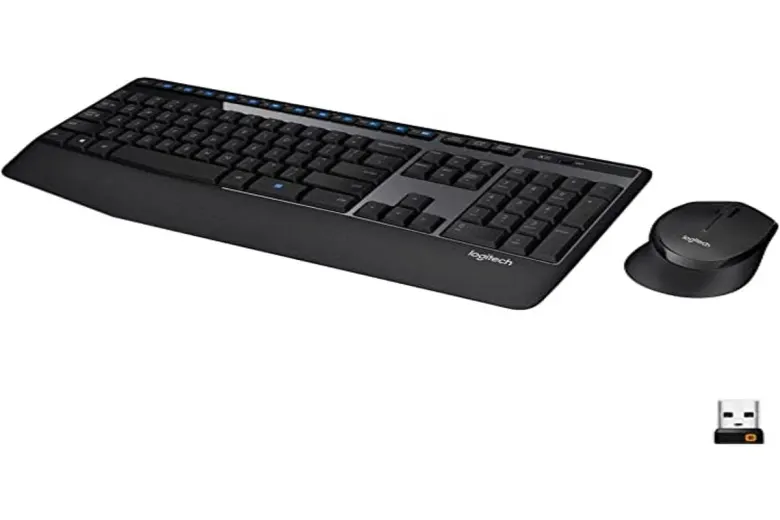 When it comes to wireless keyboard and mouse, look no further than Logitech. This combo has a full-sized keyboard and a mouse.
The keyboard comes with 12 programmable F keys and a palm rest. The right-handed mouse has a hand-friendly shape that makes it comfortable to use.
What's great?
Auto sleep mode
Spill-resistant design
Has a palm rest space
Long battery life
Compatible with laptops and PCs
Shop from Croma
Shop from Flipkart
Shop from Amazon
Conclusion
The best laptop accessories listed in this blog can make your life easier, more productive and happier. They can significantly improve your laptop's performance while making your space more functional and aesthetically pleasing.
So whether you are an office worker, a student, or a businessperson, get the most out of your laptop with these products.
FAQs
1. What are some of the must-have laptop accessories?
Apart from the products listed in this blog, an external hard disk drive, speakers, padded laptop sleeves, and a docking station are some of the best laptop accessories.
2. How do I know if a laptop accessory is compatible with my laptop model?
You can check the compatibility by checking the specifications of the laptop accessory and comparing them with your laptop's model and specifications. You can also look for universal accessories.
3. Are wireless laptop accessories worth investing in?
Yes, wireless laptop accessories, like wireless keyboards and mice, offer much more convenience and greater flexibility, which makes them a worthy investment. They are especially helpful for people who prefer a clutter-free workspace.
4. Where can I get the best laptop accessories in India?
You can get laptop accessories from e-commerce websites like Amazon, Snapdeal, and Flipkart. You can also visit stores like Croma or visit their online website.
5. Can cooling pads prevent overheating and improve performance?
Yes, cooling pads help dissipate heat from your laptop, preventing overheating. They are highly beneficial for laptops that do not come with adequate built-in cooling systems.