When you shop online, Amazon is the go-to place for anything and everything. But did you know that they have their own line of products, ranging from clothing to stationery? Their brand – Amazon Basics, is known for top-notch quality products at extremely affordable prices.
In this article, we will discuss the 7 best Amazon basics products that are worth buying.
Listing of the Top 7 Best Amazon Basics Products
Stylus Pen
Batteries
Bluetooth Speaker
Sleeve Case Cover Pouch
Type C Adapter
Rotating Mobile Holder
Storage Bags
1. Stylus Pen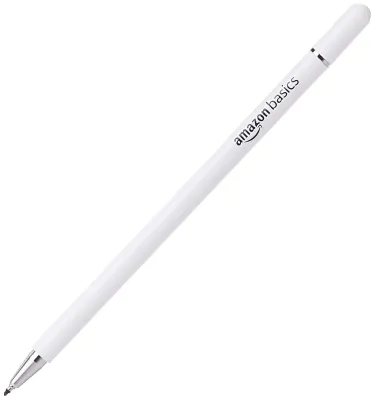 Enjoy a super-smooth time using your digital devices with the AmazonBasics Capacitive Stylus Pen. It works really well with all sorts of gadgets like tablets, smartphones, and computers, even the ones from Apple and Android.
You can easily use it to tap, write, draw, or scroll on your screen, and it feels just right. The tip is clear and small, about 7mm, which helps things glide smoothly. Plus, there's a spare tip hidden in the cap in case you need an extra one. This pen looks sleek, is lightweight, and feels great to use.
What's great?
Universal compatibility
Transparent disc
Precise touch
Spare tip
Made with Aluminum alloy
2. Batteries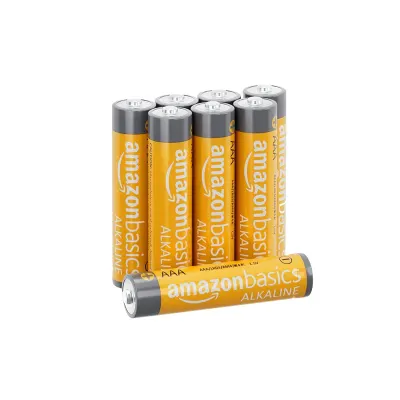 The pack contains 8 AAA batteries that are made for up to 10 years, thanks to better anti-corrosion parts and a new kind of zinc inside. These batteries work well on a variety of devices like digital cameras, game controllers, toys, and clocks. They're designed and built using special Japanese technology.
What's great?
10-year anti-leakage
Reliable performance
Versatile usage
No leakage chances
3. Bluetooth Speaker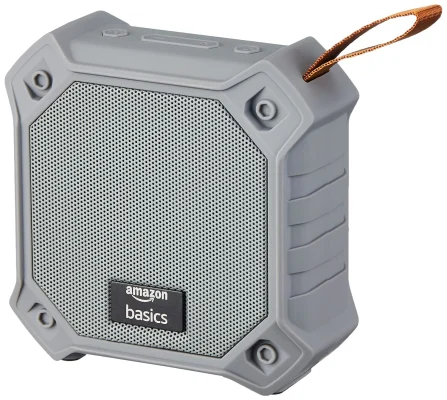 This speaker is easily portable and can conveniently fit in your handbag, making it ideal for both home and on-the-go use. Don't be fooled by its small size; it packs a punch with crystal-clear audio thanks to its powerful 5W audio driver.
It looks sleek with a stylish rubber finish that's not only elegant but also tough. You can carry it around effortlessly, and it can handle everyday wear and tear. Plus, it's compatible with all your Bluetooth devices, like smartphones, laptops, and tablets, thanks to Bluetooth 5.0. And the best part? It has an extra-long battery life, giving you up to 36 hours of music at 70% volume, with a relatively quick 4-hour and 35-minute recharge time.
What's great?
Portable and Stylish
Clear, Powerful Audio
Durable Design
Long Battery Life
4. Sleeve Case Cover Pouch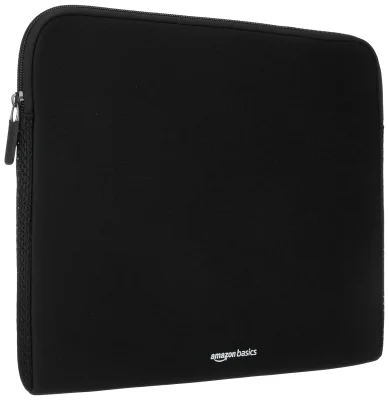 This laptop sleeve is tough and built to last long. Made with high-quality fabrics, it keeps your laptop safe from accidental bumps and prevents scratches. It is a shield for your laptop with 3D Foam Cushion and Mesh Padding with complete coverage.
Even though it's strong and durable, it is slim, light, and easy to carry around. The zipper is of super good quality, efficiently sealing your laptop and accessories inside. This sleeve is made to fit laptops that are between 15 and 15.6 inches in size.
What's great?
Durable protection
360° cushioning
Slim and portable
Secure zipper closure
5. Type C Adapter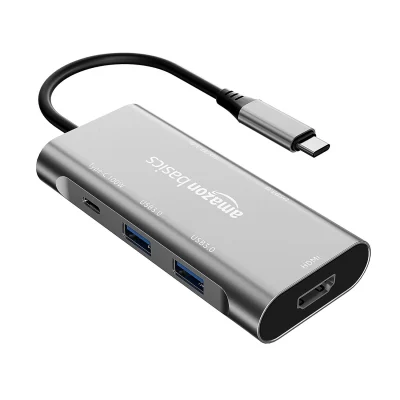 This 7-in-1 USB-C data hub is like a super handy tool for your laptop. It has a bunch of different ports, including one for 4K high-quality video (HDMI), slots to read memory cards (SD and TF), two USB ports, one special USB-C port, and even a charging port (PD).
With the HDMI port, you can watch high-quality 4K videos on a bigger screen. It can also help you do two things at once on different screens or show the same stuff on your laptop and another screen. This hub adds two extra USB ports and a special USB-C port, so you can connect multiple things to your laptop.
The best part is that you don't have to install any software; it's as easy as plugging it in and using it.
What's great?
Versatile USB-C Hub
4K HDMI Output
Multiple Ports
Plug and Play
6. Rotating Mobile Holder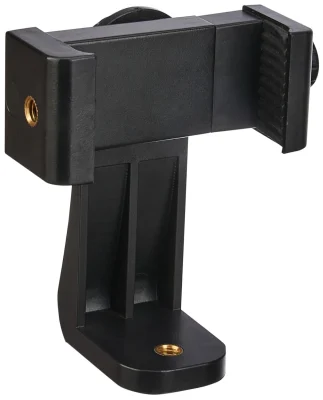 This phone holder is tough and built to last because it is made from strong materials. You can adjust it to hold your phone at any angle you like, thanks to a well-designed screw. It can turn around 360 degrees, so you can set it just right for what you're doing.
Plus, it's super compatible because it fits onto any tripod or ring light with a 1/4-inch screw. Using it is really easy and makes taking photos and videos even better.
What's great?
Durable build
Adjustable angle
360° swivel
Universal compatibility
7. Storage Bags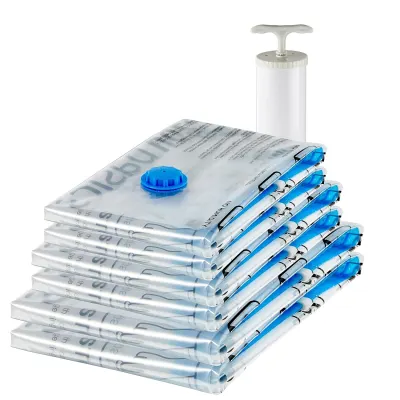 These are strong plastic bags that you can use to pack stuff like clothes, linens, and more. When you use these bags, they squish your stuff down to just 20% of its original size, which saves a lot of space. They're like a shield for your things because they keep out moisture, dirt, bugs, mould, and bad smells.
You can use a hand pump that comes with them, or if you have a regular vacuum cleaner, you can attach it to that for even faster results. These bags have a special valve and a zipper that seals really tight to keep the air out. You get six bags in one pack: 2 super big ones, 2 large ones, and 2 medium-sized ones.
What's great?
Space-saving storage
Effective compression
Protection from damage
Various bag sizes
Conclusion
Discover the world of Amazon Basics, where you can find top-notch products that won't break the bank. Whether it's tech, home, or lifestyle essentials, we've got you covered with reliable and affordable options.
Elevate your daily routines, power your devices, and enhance your home. Don't wait – start shopping now for a better, more convenient life.
FAQs
Q. How does AmazonBasics work?
Amazon Basics offers a range of affordable products created by Amazon and are sold on the platform itself. From household items to clothing, it has something for your every basic need.
Q. How do I find Amazon Basics?
You can easily find and purchase Amazon Basics products on the Amazon website or app.
Q. How are Amazon Basics so cheap?
AmazonBasics can offer lower prices by streamlining production, minimizing branding costs, and focusing on essentials without additional features.