Best Clothing Brands in India for Fashion Lovers [2023]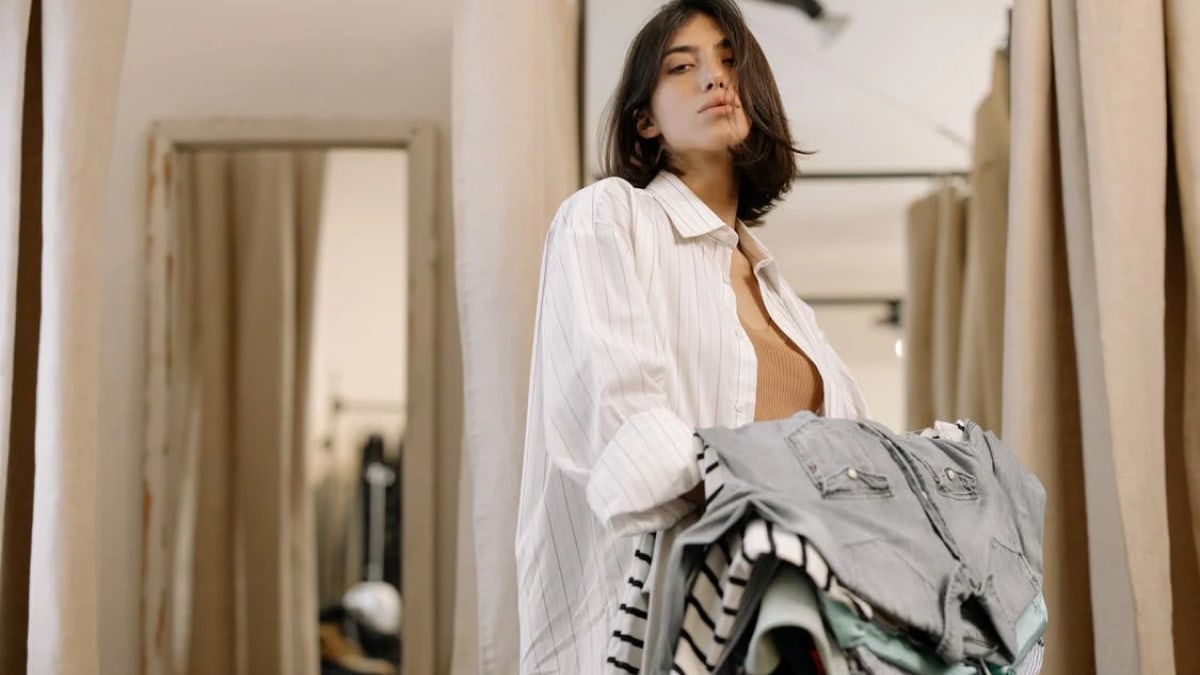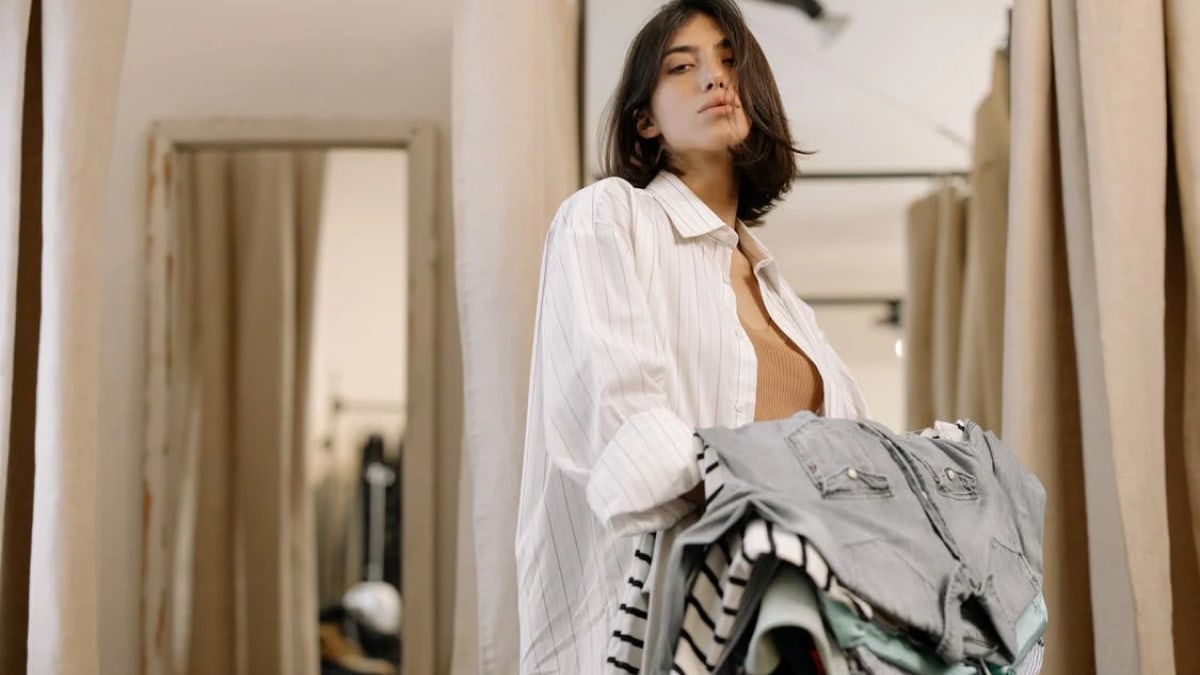 In this visually-stimulated world, your clothes have become a part of your personality. Whether you are going for a casual dinner with friends or an important job interview, your attire reflects who you are and what your values are. So, wearing just anything is not an option anymore. That's why fashion lovers are always on the lookout for the best clothing brands in India that are the perfect blend of creativity, opulence and artistry.

When you are purchasing clothes, there are several factors you must consider including the occasion for which you need the outfit, how the fabric would feel against your skin, whether it suits the weather condition, and of course, how durable the outfit is. Above all, your clothes must reflect who you are.

Below, you can find the best clothing brands online that offer you comfort and style so that you are always ready for any occasion.

Quick Overview of The Products

Basics offers stylish casual wear for men. For casual hangouts and daily wear, Basics has a variety of t-shirts, ranging from round-neck t-shirts and classic v-neck shirts to muscle-fit polo and comfortable henley t-shirt.

Whether you want slim-fit jeans, skinny jeans or blade jeans, Basics has a large variety of jeans that would suit you. If you are looking for formal wear, you can take a look at their plain shirts, short-sleeve shirts, printed shirts as well as slim-fit trousers and tapered trousers.

What's Great

100% cotton for all-day comfort
Affordable and stylish

Shop from Basics
Shop from Myntra
Shop from Ajio
Shop from Flipkart

One of the best clothing brands in India for traditional wear, BIBA offers a variety of ethnic dresses that are apt for important ceremonies. You can opt for their intricately-designed suit sets, traditional topwear and bottomwear as well as stunning dupattas that would turn heads.

If you are searching for everyday wear, BIBA offers a variety of kurtas, ranging from straight kurtas to A-line kurtas. You can also opt for short kurtis that are made of cotton and are apt for the harsh summers.

BIBA is known for its high-quality suits. You can explore their catalogue of A-line suits, stylish Anarkali suits, unique asymmetric suits, flared suits, kalidar suits and straight suits. They also have a range of voguish lehangas that are not only stunning but easy to carry as well.

What's Great

Recognisable brand name
Well-stitched and durable

Shop from BIBA
Shop from Myntra
Shop from Ajio
Shop from Flipkart

Libas is counted among the best clothing brand. From chic ethnic wear to fusion wear, Libas has a wide range of clothes for those who enjoy wearing traditional clothes.

From stylish Anarkali suits that are meant for Instagram-worthy photos to A-line suits that are perfect for everyday wear, Libas has an assortment of stunning suits. You can also explore their kurtas that come in various designs including block print, gotta patti, khari print and mirror work.

What's Great

Ready-to-wear clothes with perfect size options
Affordable and fashionable

Shop from Libas
Shop from Myntra
Shop from Ajio
Shop from Flipkart

ONLY offers a wide range of western wear that is apt for Generation Z and millennials who are always on the go. ONLY has a variety of tops available, ranging from tie-up tops and striped singlets to crop tops and printed t-shirts. They also have the new-age high-rise mom jeans, balloon-fit jeans, slouchy jeans and carrot-fit jeans.

If you wish to dress up for a party, you can opt for their bodycon dresses, stylish jumpsuits, maxis and playsuits.

What's Great

Some clothes are made of organic cotton
Features clothes for women and kids

Shop from ONLY
Shop from Myntra
Shop from Ajio

VERO MODA is ideal for independent women who want to make a fashion statement. They offer an extensive range of tops and t-shirts that are appropriate for daily wear. Moreover, they have a variety of stylish jeans including high-rise jeans, bootcut jeans and wide-leg jeans. VERO MODA is one of the top clothing brands in India that also offers eye-catching dresses and jumpsuits.

What's Great

Available at affordable rates
Appropriate for machine wash

Shop from VERO MODA
Shop from Myntra
Shop from Ajio
Shop from Flipkart

Mango is known for its premium clothing. If you are fashion-forward and are not afraid to take risks, then Mango has a variety of lovely dresses, ranging from ruffled dresses and baroque print dresses to denim dresses and side slit dresses. One of the best clothing brands in world , Mango also offers elegant shirts, polos, waistcoats and jeans for men.

What's Great

Premium clothing brand
Body-positive with collections for plus sizes

Shop from Myntra

Trendy and hip, H&M has a variety of tops, including cropped tops and blouses, as well as high-rise jeans, mom jeans and flared jeans. Not to mention, H&M features stylish dresses that are apt for casual hangouts with friends. H&M also features stylish clothing for men including oversized t-shirts, wide jeans and sophisticated trousers. While a free-spirited fashionista might opt for cotton clothes with floral prints, a fashion-forward woman can opt for their cut-out dresses. H&M is a cheap and best clothing brands in india.

What's Great

Extremely affordable
Durable and is appropriate for machine wash

Shop from Myntra

Allen Solly features professional wear. From formal shirts in solid colours to blazers and trousers, Allen Solly should be your go-to place if you are looking for office wear. They also feature a section of casual wear, ranging from casual shirts and tops to jeans and joggers.

What's Great

Sophisticated professional wear
100% cotton clothes for all-day comfort

Shop from Myntra
Shop from Ajio
Shop from Flipkart

If you are looking for premium clothing, then you should opt for Forever New. This brand has redefined elegance and luxury with its top-class maxi dresses, mini dresses and jumpsuits. It also features stylish tops, blouses, skirts and jeans. Forever New is among the top international clothing brands in India.

What's Great

Premium clothing brand
Durable

Shop from Myntra

Shop from Ajio

From intricately-designed suits for weddings and traditional events to plain trousers and shirts for an ordinary office day, you should wear the right clothes for each event.

These best clothing brands in India would help you with the outfits that fit you perfectly and reflect your style.

Do let us know what you think!

Frequently Asked Questions

Q. Which brand is best for clothes?

Ans. If you want to purchase clothes that are durable yet fashionable, you should check out the latest range from Mango, H&M, Forever 21, and Zara, among others.

Q. What's the most expensive brand of clothing?

Ans. Gucci, Louis Vuitton, and Versace are some of the most expensive brands of clothing.

Q. Which brand is the most budget-friendly for clothes in India?

Ans. If you're looking for budget-friendly clothing brands, you should check out clothes from Allen Solly, Libas, and Vero Moda.