Buying gifts for a girlfriend can be challenging. With so many options, it can be hard to know which gifts will truly make her feel loved and appreciated. In this guide, we'll share the 15 best gifts for girlfriends along with tips on how to choose the perfect gift.
How to Choose the Best Gift for Your Girlfriend
When selecting a gift for your girlfriend, here are some tips to keep in mind:
Consider Her Interests and Hobbies
Pay attention to the things she enjoys and participate in. Get her a gift that aligns with her passions, whether that's cooking, reading, hiking, or anything else she loves.
Make It Personal
Adding a personal touch like an engraving or customization makes a gift extra thoughtful. Items that include inside jokes or references to your relationship are also meaningful.
Choose Her Favorites
Gift your girlfriend her favorite flowers, candy, scent, or other indulgences to show how well you know her tastes.
Consider Sentimental Gifts
Sentimental gifts that commemorate your relationship like photo albums, love coupons, or customized art hold special significance.
Opt for Luxury When Appropriate
Sometimes it's nice to splurge on luxury items like jewelry, experiences, or high-end electronics or accessories. Just make sure the gift is appropriate for your budget and relationship stage.
Remember Important Dates
Gifts for birthdays, holidays, and anniversaries deserve extra thought and effort. Make her feel special on days that hold meaning for your relationship.
15 Best Gift for Girlfriend
Now let's get to the list of the 15 top gifts for girlfriends. We'll highlight what makes each of these gifts special.
1. Clara Sterling Silver Heart Pendant Necklace
This Clara sterling silver heart pendant necklace is a beautiful and meaningful gift. The heart design is a classic symbol of love, making this a romantic gift she'll cherish. It's crafted from 92.5 sterling silver and plated with rhodium for extra shine and durability. The crystal accents add just the right amount of sparkle. With over 1,500 reviews and a 4.1/5 star rating on Amazon, this necklace is adored by girlfriends everywhere for its elegance and sentimental value.
2. Galaxy Rose LED Light Up Flower
This galaxy rose flower is a one-of-a-kind gift that beautifully combines romance and technology. The rose is crafted from glass and lights up from within in a mesmerizing rainbow pattern. It makes an amazing decorative piece that your girlfriend can proudly display. With over 490 reviews and a 4.8/5 star rating on Amazon, users rave about the high quality, vivid colors, and enjoyment this rose brings. It's sure to put a smile on your girlfriend's face.
3. Mochi Cat Pillow
This adorable mochi cat pillow combines two of your girlfriend's loves – cute stuffed animals and comfortable home decor. The ultra-soft faux fur pillow resembles a cute cartoon cat. It comes with a keychain and greeting card, so it's a complete Valentine's Day gift set. Your girlfriend can cuddle with the pillow while thinking of you. With a 4.4/5 star rating, buyers call it "the perfect gift!"
4. Engraved Wooden Plaque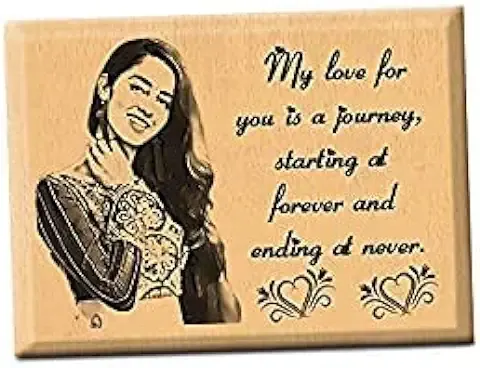 An engraved wooden plaque is a fantastic personalized gift for your girlfriend's birthday or anniversary. You can customize it with a loving message, favorite song lyrics, special date, or inside joke. Your girlfriend will appreciate the thoughtful, handmade feel. This plaque has a 4.4/5 star rating on Amazon, with reviewers mentioning that it looks classy and expensive. The sentimental value will mean more than the cost.
5. Love Contract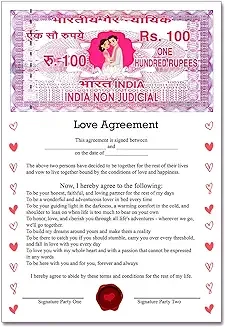 If you want a gift that's outside the box, this love contract is a great idea. You can customize it with promises to your girlfriend about your continued love and devotion. Print it out, sign it, and frame it for a meaningful gift to celebrate your relationship. With a 4.5/5 star rating on over 2,000 Amazon reviews, users say it's cute, thoughtful, and unique. Your girlfriend will feel special knowing you took the time to create something so personal.
6. Pearl Pendant Necklace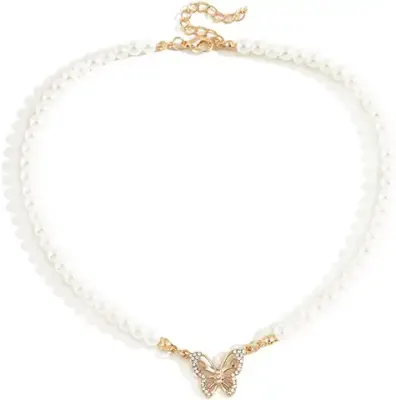 A pearl pendant necklace is a timeless and elegant gift your girlfriend will cherish. Pearls represent purity and innocence – beautiful meanings behind this necklace. The pendant features a single, sophisticated cultured freshwater pearl. Over 500 Amazon reviewers give this Clara necklace 4.2 out of 5 stars for its beautiful quality and packaging. Your girlfriend can dress this necklace up or down and will reach for it again and again.
7. Digital Photo Frame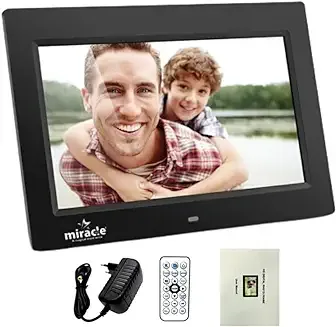 Preserve your favorite memories as a couple with this digital photo frame. You can load it with romantic photos, vacation pics, silly selfies, or any images that document your relationship. It has a 10-inch display with a high-resolution touch screen. With a 4.4/5 star rating, Amazon reviewers say it displays photos beautifully, the customization is easy, and it makes a fantastic gift. Your girlfriend will love reminiscing over your happiest times together.
8. Long Distance Touch Bracelets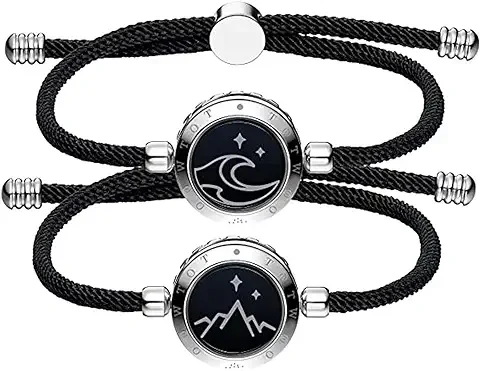 These ingenious touch bracelets allow you to send secret messages to your girlfriend even from miles away. When you touch your bracelet, hers gently vibrates and lights up. It's perfect for reminding her you're thinking of her when you're apart. These magnetic bracelets have a 4.4/5 star rating on Amazon from buyers who say they're ideal for long distance couples. Your girlfriend will be amazed by the technology and touched by your thoughtfulness each time she feels a buzz on her wrist.
9. Custom Photo Book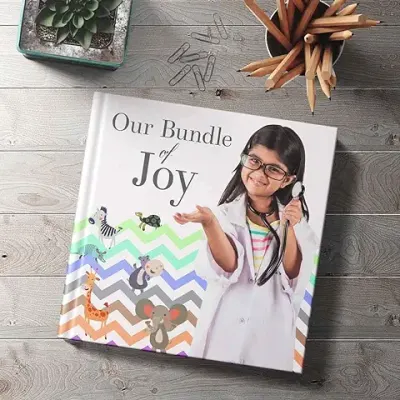 Capturing your favorite memories in a custom photo book is a heartfelt gift idea for your girlfriend. You can include photos, captions, stickers, and embellishments to design a book that commemorates your relationship. Mixbook makes the process easy with user-friendly software and professional quality results. Reviewers on Amazon give it 4.6 out of 5 stars, with many mentioning they created these books as thoughtful gifts for loved ones. Your girlfriend will be overjoyed to reminisce over your times together whenever she opens this photo book.
10. Love Coupon Book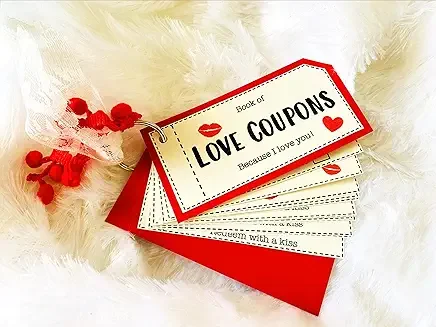 Show your girlfriend how much you care by gifting her with this book of love coupons. It includes coupons for back rubs, home cooked meals, movie nights in, and other romantic gestures. You can also include blank coupons to customize with your own ideas. Amazon reviewers rate this 4.7 out of 5 stars, with many buying it as an anniversary or Valentine's Day gift. Your girlfriend will feel so loved and appreciated each time she redeems a coupon for one-on-one time and affection from you.
11. Reasons Why I Love You Book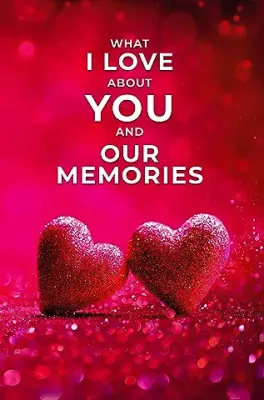 This reasons why I love you book is a wonderfully personal gift for your girlfriend. It includes prompts to help you articulate 100 reasons you love her. Documenting all the ways your girlfriend is special to you reminds her how much she means to you. With over 1,200 reviews and a 4.3/5 rating on Amazon, buyers say this book is simple yet meaningful. Your girlfriend will treasure a gift where she can read your genuine loving words whenever she needs a pick-me-up.
12. Luxury Bath Set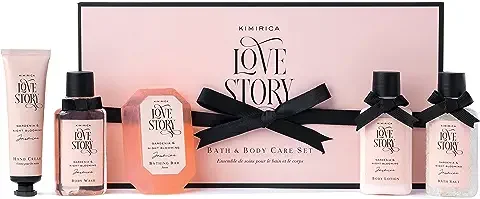 Treat your girlfriend to luxury with this indulgent bath set. It includes bath salts, body wash, lotion, soap, and hand cream scented with an intoxicating love story fragrance. The skin-nourishing formulas will help her relax and pamper herself. This set has over 700 reviews and a 4.5/5 star rating on Amazon. Reviewers mention they purchased it as a birthday, Valentine's Day, or anniversary gift. Your girlfriend will feel spoiled with this spa-like experience in the comfort of home.
13. Jewelry Box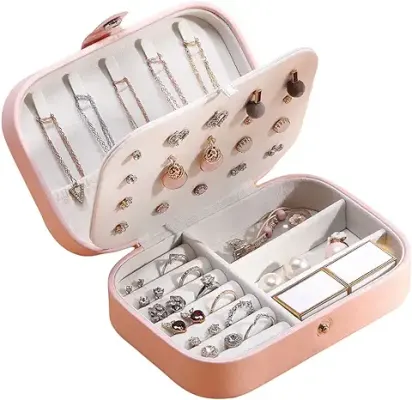 This handcrafted jewelry box makes a sentimental and useful gift for your girlfriend. The beautiful floral inlaid design gives it an ornate, heirloom quality she'll love. It has separate compartments to organize all her pieces. With over 3,700 reviews on Amazon, this jewelry box scores 4.1 out of 5 stars for its excellent craftsmanship and gorgeous appearance. When your girlfriend stores her most special jewelry in this box, she'll be reminded of you each time she opens it.
14. Rose Gold Watch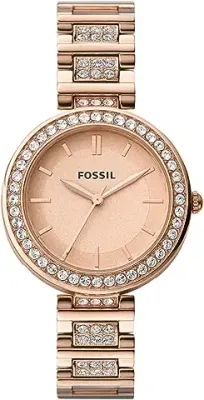 Surprise your girlfriend with a romantic Valentine's Day rose gold watch. The blush pink leather band with a Swarovski crystal-accented watch face oozes femininity and elegance. She can wear this everyday watch with both dressy and casual outfits. It has a 3.9/5 star rating on Amazon from buyers who purchased it as a birthday or anniversary gift. Treat your leading lady to a accessory she'll want to show off on her wrist daily.
15. Custom Star Map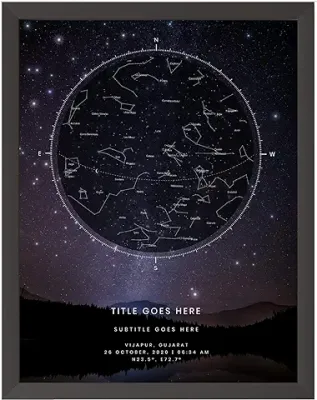 A custom star map is one of the most unique and sentimental gifts you can give your girlfriend. You can recreate the constellation alignment on a special date like when you met, your first kiss, or another meaningful milestone. It comes framed in a modern geometric wood frame in black or white. Amazon reviewers give it 4.8 out of 5 stars, mentioning how personalized and touching this gift is. She'll adore a romantic reminder of how your stars aligned.
Comparison Table for the Best Gift for Girlfriend:
| Gift | Type | Key Feature 1 | Key Feature 2 |
| --- | --- | --- | --- |
| Clara Sterling Silver Heart Necklace | Jewelry | 92.5 sterling silver | Dainty heart pendant |
| Galaxy Rose Flower | Home Décor | LED light up glass rose | Rainbow colors |
| Mochi Cat Pillow | Home Décor | Ultra-soft faux fur | Adorable cat design |
| Engraved Wooden Plaque | Home Décor | Custom engraved message | Handmade feel |
| Love Contract | Sentimental | Personalized promises | Unique framable art |
| Pearl Pendant Necklace | Jewelry | Single freshwater pearl | Timeless and elegant |
| Digital Photo Frame | Tech Gift | 10-inch HD display | Loads photos easily |
| Long Distance Touch Bracelets | Tech Gift | Discreet vibrations | Cute on-trend style |
| Custom Photo Book | Sentimental | Professional quality | Documents relationship memories |
| Love Coupon Book | Sentimental | Romantic personalized coupons | Quality one-on-one time |
| Reasons Why I Love You Book | Sentimental | Thoughtful prompts | Heartfelt personalized gift |
| Luxury Bath Set | Beauty | Love story fragrance | Indulgent skin care |
| Jewelry Box | Home Décor | Floral inlaid design | Practical and ornate |
| Rose Gold Watch | Accessory | Pink leather band | Swarovski crystals |
| Custom Star Map | Sentimental | Recreates special date sky | Modern geometric frame |
Types of Gifts for Girlfriend
There are endless gift options for girlfriends, but some of the most popular categories include:
Jewelry
Jewelry is a classic gift choice. Opt for engraved necklaces, bracelets, rings, or earrings in her favorite metals and gemstones.
Clothing and Accessories
Give her stylish clothes, shoes, handbags, or other accessories suited to her personal taste.
Beauty Products
Pamper her with skin care sets, makeup, fragrances, bath bombs, or other luxury beauty items.
Experiential Gifts
Surprise her with tickets to a concert, play, or sporting event or plan a romantic getaway. The memories you create together will be priceless.
Tech Gifts
If she's into gadgets, consider gifting headphones, speakers, fitness trackers, or other fun electronics.
Sentimental Gifts
Frame favorite photos of you two, make a personalized scrapbook chronicling your relationship, gift love coupons, or find other romantic DIY gift ideas.
Food and Indulgences
Treat her to sweets, wine, baked goods, gift baskets, or certificates to her favorite restaurant.
Gift Giving Tips
Here are some final tips on gift selection, presentation, and ideas for extra special touches:
Wrap It Up Beautifully
Wrap your girlfriend's gift in her favorite color paper or opt for elegant boxes and bags. Add ribbon, bows, silk flowers, or other embellishments to elevate the presentation. Include a thoughtful, romantic card to make the gift extra special.
Include the Gift Receipt
Make returns or exchanges stress-free by including gift receipts whenever possible. This shows you want her to get use from the gift while allowing flexibility.
Give an Experience
Experiential gifts like tickets to a show or planning a couples getaway create wonderful shared memories. Include keepsakes like framed photos to help preserve the memories.
Make a Playlist
Burn a CD or create a playlist of songs with special meaning in your relationship. Load it on a device she can play it on or write out the track list as art.
Frame a Handwritten Letter
Pen heartfelt sentiments in a handwritten letter. Frame the letter or put it in a bottle, jar, or other decorative holder to make it an extra special keepsake.
Deliver It Creatively
Have her gift delivered with balloons, flowers, or baked goods for an exciting surprise. Or arrange an indoor scavenger hunt or treasure hunt with clues leading to the gift.
Frequently Asked Questions
Q. What do you get your girlfriend for Valentine's Day?
Some romantic Valentine's Day gift ideas include jewelry like a necklace or bracelet, a bouquet of her favorite flowers, sweet treats and candy, personalized art or printed photos of you two, sexy lingerie, or planning a special experience like a couples massage or weekend getaway.
Q. What do you get your girlfriend when you are low on cash?
Thoughtful gifts don't have to cost a lot. Make her a playlist or mixtape of meaningful songs, cook her favorite meal at home, create DIY coupons for backrubs or date nights, write a loving letter, make a photo book from printed snapshots, or plan a romantic picnic at the park. Focus on quality time and sweet gestures over spending.
Q. What gift do you buy for a new girlfriend?
For a new relationship, good gift ideas include flowers, candy or sweets, a framed photo of you two, a personalized mug, tickets to a concert or activity she'd enjoy, a book by her favorite author, a soft scarf or hat in her style, or a small piece of accessory jewelry like earrings or a necklace.
Q. What gifts say I love you?
Say I love you with gifts from the heart like a handwritten love letter, a photo album or framed photo collage chronicling your relationship, love coupons for romantic dates, a sentimental piece of jewelry, a mix CD or playlist of "your songs," a customized art piece with special meaning, tickets to her dream destination, or a scrapbook of favorite memories.
Q. What do you write in a gift for your girlfriend?
In a card or letter to your girlfriend, express what you cherish most about her, why she's special to you, how she makes you feel, hopes and dreams you have as a couple, appreciation for the memories you share, and your continued love and commitment. Share meaningful sentiments that come straight from the heart.
So there you have it – an overview of the best gift ideas for girlfriends along with tips to make your present perfect. The most important thing is to choose a gift that shows how much you care. With this guide's recommendations and advice, you're sure to pick the gift that perfectly expresses your love.