Finding the perfect gift for your girlfriend that fits your budget and makes her feel loved can be challenging. However, with some thought and planning, you can find great gifts that will bring a smile on her face. This comprehensive guide covers the top 10 unique and romantic gift ideas for girlfriends in India along with tips, pros and cons of each option to help you pick the best one for your partner.
Comparison of Top 10 Girlfriend Gift Ideas in India
| | | | |
| --- | --- | --- | --- |
| Gift Idea | Average Price Range | Top Features | Overall Rating |
| Personalised Jewellery | ₹500 – ₹5,000 | Customisable, Adds personal touch, Variety of options | 4.5/5 |
| Perfume | ₹1,000 – ₹10,000 | Adds to overall personality, Luxurious, Large variety | 4.3/5 |
| Handbag | ₹2,000 – ₹15,000 | Useful, Premium brands, Good quality | 4.1/5 |
| Photography Book | ₹1,000 – ₹3,000 | Unique, Personal, Heartfelt gift | 4.4/5 |
| Fitness Band | ₹2,000 – ₹15,000 | Promotes healthy lifestyle, Useful, Tracks activities | 4/5 |
| Dinner/Lunch Date | ₹3,000 – ₹10,000 | Memorable experience, Personal bonding time | 4.7/5 |
| Cake with Custom Message | ₹1,000 – ₹3,000 | Tasty, Customisable messages | 4.5/5 |
| Movie Tickets | ₹1,000 – ₹2,000 | Fun experience, Romantic date idea | 4.2/5 |
| Flower Bouquet | ₹500 – ₹5,000 | Classic romantic gift, Multiple customisations | 4.3/5 |
| Chocolate Hamper | ₹1,000 – ₹5,000 | Delicious, Wide variety, Add-ons possible | 4.5/5 |
1. Personalised Jewellery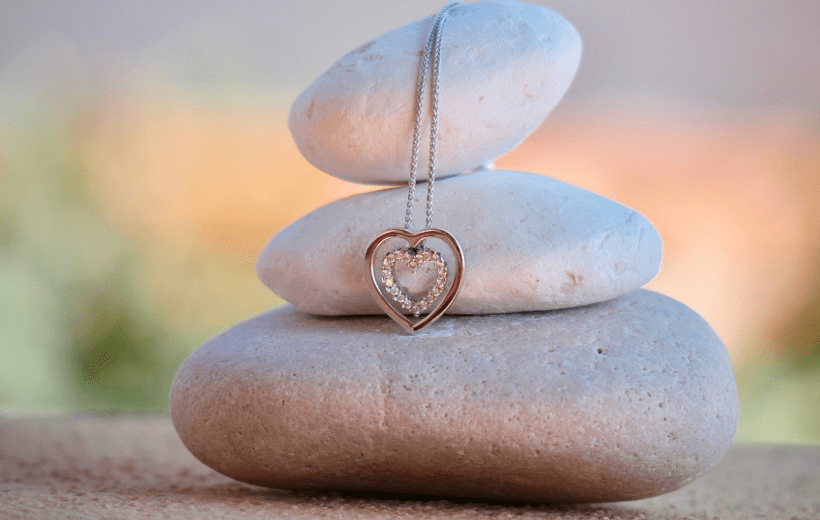 Jewellery with a personal touch is one of the best girlfriend gift ideas. You can get pendants, rings, bracelets or any jewellery customised with your girlfriend's name, your initials, important dates, romantic quote or a sweet message engraved on them.
Pros:
Adds a personal and romantic touch. She'll feel special.
Large variety of options in gold, silver etc. Can also include birthstones.
Budget-friendly options start from just ₹500. Luxury brands available too.
Can be worn daily to remind her of you.
Cons:
Getting the right size/fit may require trial and error.
Plain gold/silver pendants may not appeal to everyone's style.
Best Places to Buy: BlueStone, CaratLane, Malabar Gold
2. Perfume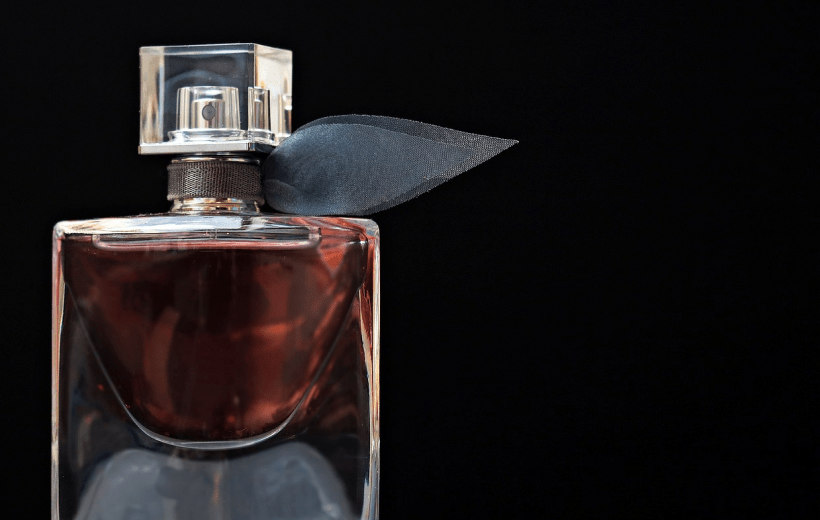 A classy perfume is one of the evergreen girlfriend gifts that makes her feel pampered. Go for her favourite brand or try something new like floral, fruity or woody scents.
Pros:
Adds to her overall personality and style.
Makes her feel pampered and luxurious.
Branded perfumes from Calvin Klein, Gucci, D&G impress her.
Huge variety to suit different tastes and preferences.
Cons:
Perfume choice is personal, so you need to know her liking.
Expensive perfumes can be costlier gifts.
Best Places to Buy: Nykaa, The Perfume Booth, Myntra
3. Handbag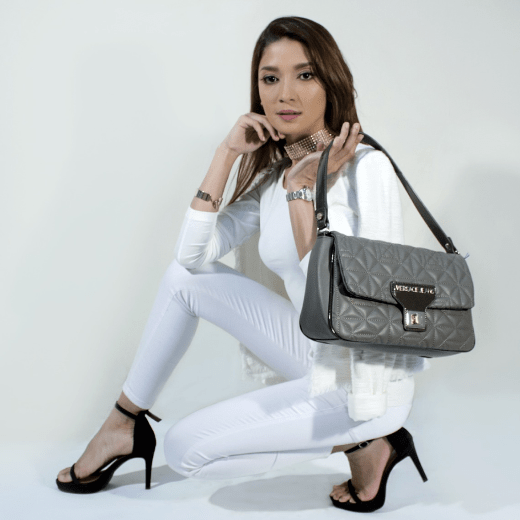 For girlfriends who love fashion and accessories, a classy handbag from top brands makes a fab gift. From clutches to totes, select one suiting her style.
Pros:
She can use it daily for work, college or outings. A useful gift.
Branded luxury bags like Louis Vuitton, Gucci, Coach impress her.
Variety of sizes, shapes, colours available. Go for her favourite.
Cons:
Luxury designer bags can be expensive.
Make sure it suits her general style and needs.
Best Places to Buy: Myntra, LVMH, Tata CLiQ Luxury
4. Personalised Photo Frames or Photography Book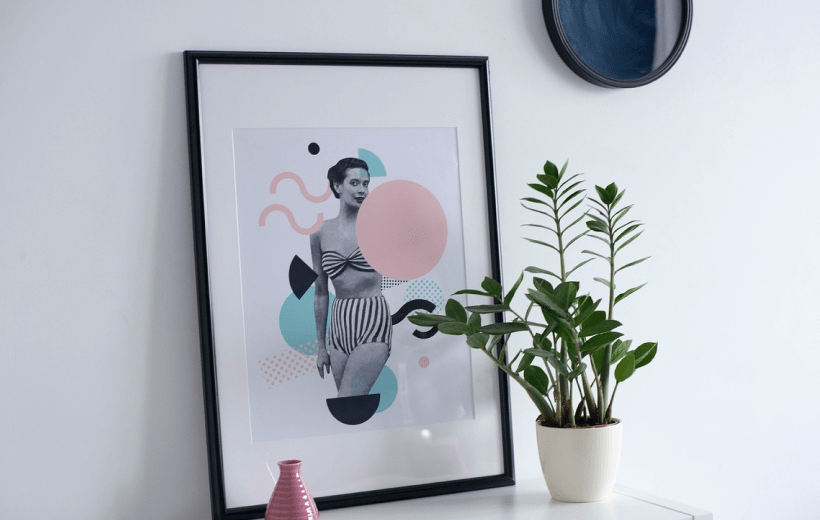 Capture your beautiful memories as a couple in framed photos or photo books to make a heartwarming girlfriend gift.
Pros:
Adds a personal and romantic touch with your photos.
Relives cherished memories every time she sees it.
Budget-friendly and customisable with messages, photos etc.
Available in different sizes, shapes, cover designs to suit her style.
Cons:
Needs some good photos of you as a couple for maximum impact.
Photo books require you to design the layout and content.
Best Places to Buy: ZoomIn, Pixajoy, Shutterfly
5. Fitness Band or Smart Watch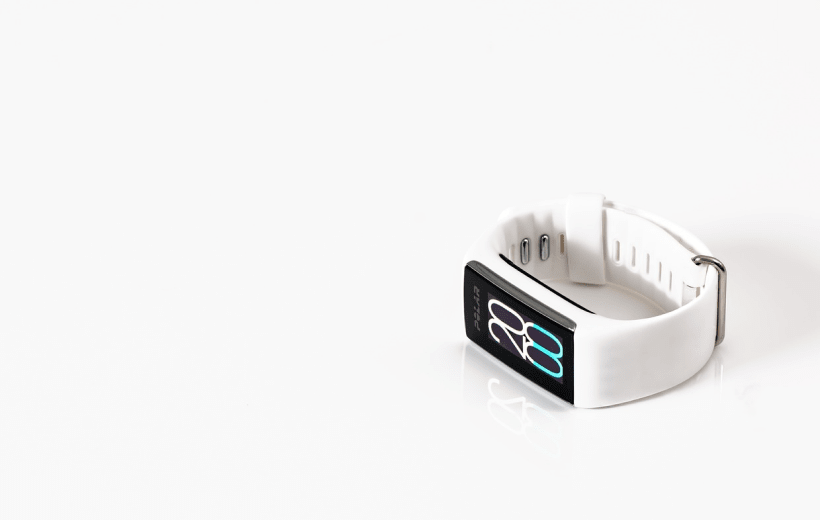 For health-conscious girlfriends, a nice fitness band or smartwatch helps her track activities and stay fit. Go for trendy, feature-rich options.
Pros:
Motivates to exercise and stay healthy. Great lifestyle gift.
Bands from Fitbit, Xiaomi, GOQii have great features.
Tracks steps, heart rate, sleep etc. Shows phone notifications too.
Stylish accessory that can be worn daily.
Cons:
Check her phone compatibility before buying a smartwatch.
Make sure to buy the right size fitness band for her wrist.
Best Places to Buy: Amazon, Flipkart, Tata CLiQ
6. Dinner or Lunch Date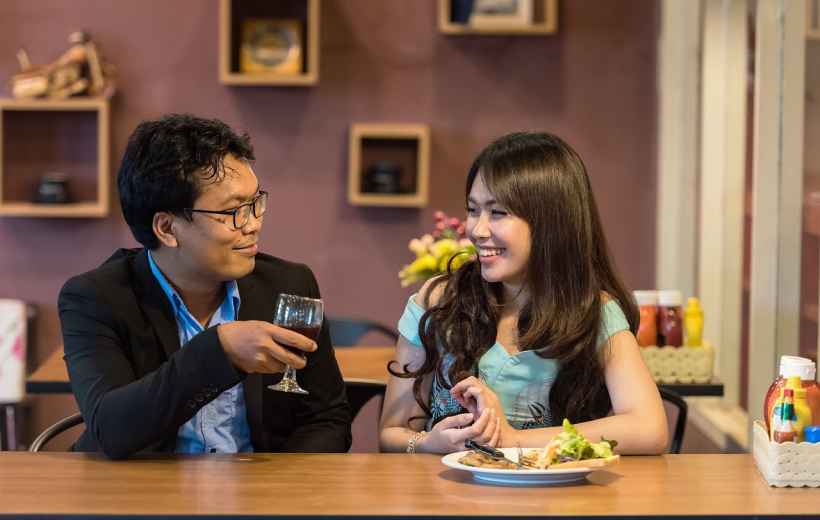 Plan a romantic surprise dinner or lunch date at her favourite restaurant to spend quality time together. It's an experiential gift she'll remember.
Pros:
Quality bonding time and lively conversations.
Chance to pamper her with her favourite food and ambience.
Romantic experience and memories she'll cherish.
Flexibility to celebrate special days like birthday, anniversary.
Cons:
Advance booking needed for popular restaurants.
Food preferences and dietary restrictions need consideration.
Best Places: Taj Hotels, JW Marriott, The Oberoi
7. Cake with Custom Message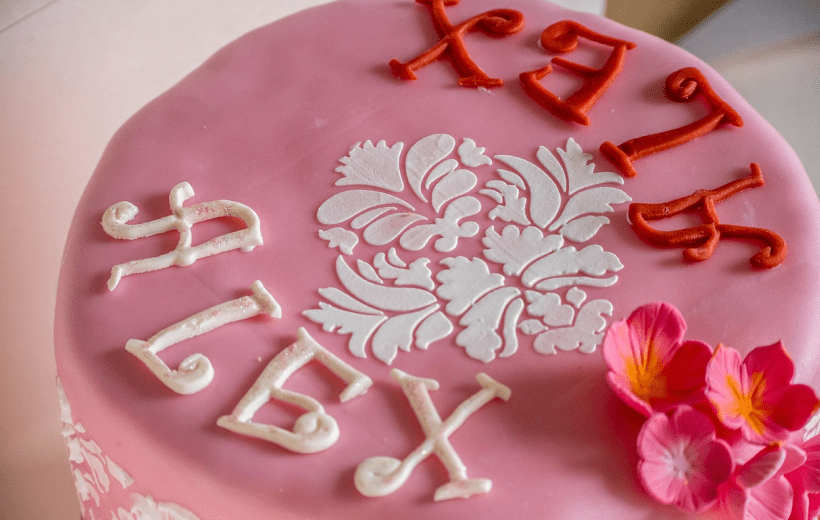 Surprise your girlfriend with a delicious cake with customised text or photo to make her birthday or anniversary special.
Pros:
Delicious and her favourite flavour options available.
Customise cake with name, romantic messages, wishes, photos.
Budget-friendly gift starting at just ₹1,000.
Memorable and personalized gift for special days.
Cons:
Needs to be ordered in advance for customisations.
Need the right storage conditions to avoid spoiling.
Best Places to Buy: Ferns N Petals, Winni, Monginis
8. Movie Tickets
Plan a movie date with your girlfriend to her favourite cinema hall or a multiplex to watch the latest romantic flick.
Pros:
Fun experience you can enjoy together.
Movies are great for conversations and bonding.
Option to combine dinner before or after the movie.
Relatively affordable gift to consider.
Cons:
Need to align your schedules and find time.
Language preferences and genres need consideration.
Best Places to Buy: BookMyShow, PVR Cinemas, Inox
9. Flower Bouquet or Plant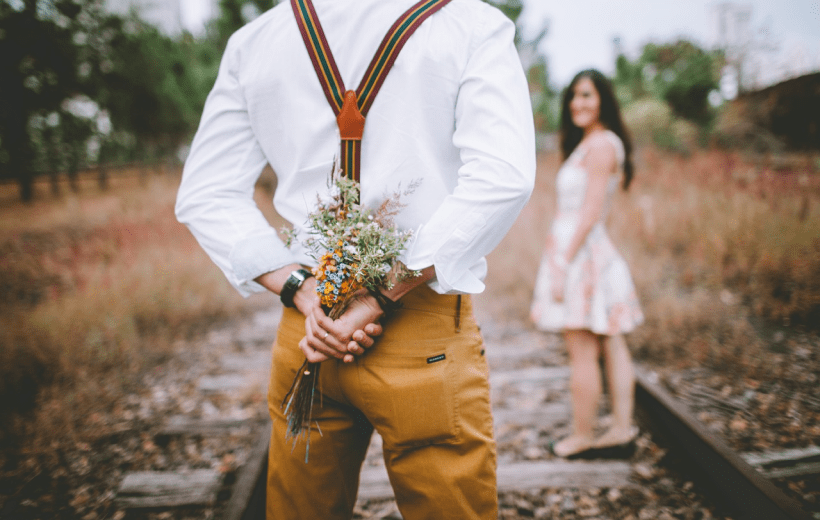 Surprise your girlfriend with a beautiful bouquet or potted plant of her favourite flowers on special days or just like that.
Pros:
Classic romantic gift that brings joy.
Huge variety of flowers to choose from.
Add balloons, teddy, chocolates for combo gift.
Doorstep delivery available.
Cons:
Flowers are temporary and need care. Plants last longer.
Avoid flowers she is allergic to.
Best Places to Buy: Ferns N Petals, IGP.com, Blooms & Blossoms
10. Chocolate Hamper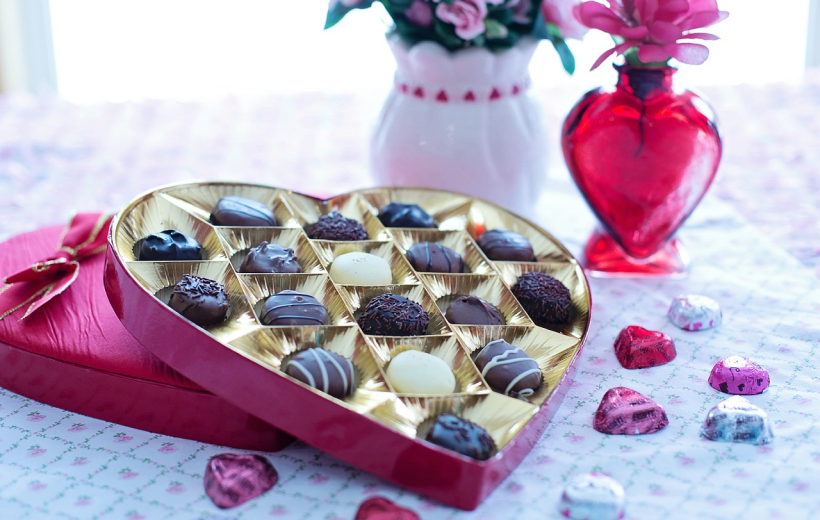 Pamper your girlfriend with luxurious chocolate gift hampers containing her favourite chocolate brands, exotic flavours, nuts, wine etc.
Pros:
Everyone loves chocolates! Delicious and indulgent.
Great variety of options and customisable hampers.
Add a personal touch with photos, messages on packaging.
Cons:
Expiry dates need checking while ordering.
Certain flavours may not suit all taste preferences.
Best Places to Buy: Cadbury Gifts, Ferns N Petals, Archies
So which gift for your girlfriend are you leaning towards? With this comprehensive guide about the top girlfriend gift options in India for all budgets and preferences, hopefully it is easier to decide. Pick the gift that aligns with her personality and interests. Personalise it with a loving message or photos for extra impact to make her feel adored. Ultimately, it's the thought and feelings behind the gift that matter the most!
Gift Ideas for Girlfriends based on Interests and Likes
Beyond the usual gifts like jewellery and chocolates, you can also pick gifts suited to your girlfriend's specific interests and likes. Here are some ideas:
For Girlfriends Who Love Travel:
Personalised travel journal
Instant camera like Polaroid/Fujifilm to capture memories
Airline ticket voucher for a vacation together
Coffee table book about her favourite travel destinations
Travel accessories like passport cover, luggage tags, travel pillow etc.
For Foodie Girlfriends:
Subscription box from a gourmet food/snacks brand
Voucher for a cooking/baking class
Customised apron with cute prints
Luxury hamper of gourmet chocolates and wine
Picnic basket with all supplies for an outdoor date
Coffee table book featuring cuisines from around the world
For Artsy Girlfriends:
Art supplies like premium quality sketch pens, watercolours etc.
Ticket to a music concert, play or art exhibition
Personalised lyric art poster of her favourite song
Polaroid camera to capture artistic photographs
Chic coffee table book about art, design or architecture
For Girlfriends Who Love Fashion:
Statement jewellery like funky earrings, choker necklace
Make-up and cosmetics gift hamper
Designer clutch or wallet
Subscription to a beauty box
Book featuring illustrations of latest fashion trends
Gift voucher for a salon, spa or shopping
For Adventure Loving Girlfriends:
Experiential gifts like hot air balloon ride, para gliding, scuba diving etc.
Action camera like GoPro to capture adventures
Drone to get aerial shots during trips
Camping gear like tents, sleeping bags, portable charger etc.
Coffee table photo book of stunning landscapes
No matter what your girlfriend's interests are, the ideal gift suited to it along with a personal touch will be a winner!
Guide to Pick the Best Budget Gift for Girlfriend in India
Not all gifts need to be expensive to impress girlfriends. Even budget-friendly options can make amazing girlfriend gifts with some creativity and personalisation. Here are tips to pick economical yet thoughtful gifts:
Jewellery Under ₹1000
Delicate gold-plated chains, rings or bracelets with small pendants
Adjustable wire rings with birthstones
Simple initial or name pendants on plain chains
Engraved bangle or bracelet
Jewellery holder box customised with photos
Accessories Under ₹500
Mobile phone cover with cute designs
Personalised compact mirror
Monogrammed clutch purse
Designer scrunchies, hairbands
Matching earrings and necklace set
Personalised Gifts Under ₹1500
Photo mug or cushion with pictures of you as a couple
Engraved compact mirror or jewellery box
Spotify or music playlist of romantic songs
Customised love book with memories and stories
Cartoon sketch of you as a couple
Food Gifts Under ₹1000
Assorted chocolates gift box
Jar with ingredients to bake her favourite treat
DIY hot cocoa set with two mugs
Voucher for breakfast, coffee or ice cream date
Small customised cake or cupcakes
Handmade Gifts
Scrapbook or photo album of your relationship memories
Framed handwritten letter about your feelings
Paper flowers or origami art
Photo collage in a picture frame
Heartfelt poetry or song written for her
Small gifts given with love have the power to delight girlfriends too. Add personalisation and handmade elements to make budget gifts extra special.
Unique Girlfriend Gift Ideas for Special Occasions
Make your girlfriend feel loved and pampered on her birthday, your anniversary and other special days with these unique gift ideas:
Birthday Gift Ideas
Photo album chronicling your relationship memories and moments
Personalised constellation art with her birth date
A plant that symbolises your love and care
Experience gift like adventure activities or short trip
Designer handbag or luxury watch
Personalised perfume with her initials engraved
Anniversary Gift Ideas
Customised couple rings or bracelets
Silk saree with personalised blouse piece
Romantic dinner under the stars
Canvas art or framed photo from wedding day
Love book detailing your relationship journey
His and hers perfume set
Valentine's Day Gifts
Heart-shaped jewellery like pendant or earrings
Red roses bouquet and chocolate covered strawberries
Couple spa treatment or massage session
Scrapbook of your love story
Favourite books, music, movies collected in a hamper
Customised t-shirt or cushion
Long Distance Relationship Gifts
Personalised spotify playlist of romantic songs
Framed countdown to your next meeting
Custom bobblehead figurines of you as a couple
Touch bracelets that vibrate when you tap yours
Online flower/gift delivery to her with handwritten note
Care package with her favourite things
Make your celebrations full of pleasant surprises and joy with well-thought out gifts tailored to each milestone and occasion in your lives.
Frequently Asked Questions on Gifts for Girlfriend in India
Q1. What do Indian girlfriends love as gifts?
Some popular gifts that girlfriends in India love include jewellery, bags, romantic experiences, personalised gifts, chocolates, flowers, gifts related to her hobbies etc. Pick something that suits her personality.
Q2. What gifts can impress an Indian girlfriend?
Luxury gifts like designer bags or jewellery, international brand perfumes, expensive spa vouchers, branded watches, gadgets, exotic holiday experiences are some ideas that can impress girlfriends.
Q3. What is the best gift for girlfriend on her birthday?
Some great girlfriend birthday gift ideas are jewellery, designer bags, a dinner date, custom cake, photo album, scrapbook, a thoughtful gift hamper, adventure activity experience voucher etc.
Q4. What are some budget-friendly gifts for girlfriend under ₹1000?
Good low-budget gifts for girlfriend are personalised mugs/cushions, photo frames, books/kindle, coffee table books, cosmetics, matching accessories, flower bouquet, movie tickets, chocolate hamper etc.
Q5. What are the best monthly anniversary gifts for girlfriend?
For monthly anniversaries, good ideas are flowers, cards, cake pops, desserts, photo coasters, movie tickets, indoor picnic, homemade dinner, spa vouchers, jewellery like rings, pendants etc.
Q6. What gifts can we give girlfriend long distance?
Long distance girlfriend gift ideas are customisable products like photo books, cushions, prints, digital portraits, online gift deliveries like flowers/cakes/hampers, e-gift vouchers for spas/restaurants, care packages, handwritten letters etc.
Q7. What gift is best for girlfriend on Valentine's Day?
Classic Valentine's Day gifts for girlfriends are flowers like roses, heart-shaped jewellery like pendants, romantic date plans, customised mugs/t-shirts/cushions, scrapbook, chocolate hampers, perfumes, promise rings, cuddly soft toys.
Q8. What are some creative and unique gifts for a girlfriend?
Some unique ideas are personalised spotify playlists, soulmate jewellery, star naming gift, love book, DIY hampers, custom caricature or portrait, thoughtful care packages, engraved gifts, saree with custom blouse etc.
Q9. What gifts should you not give your girlfriend?
Gifts to generally avoid are excessive pranks, joke gifts too frequently, low-quality or cheap products, repetitive or thoughtless gifts, gifts not suited to her taste, intimate wear without discussing, offensive or insensitive gifts.
Q10. How do I choose the perfect gift for my girlfriend?
Consider her personality, interests, likes/dislikes and your relationship milestone to pick a thoughtful gift she'll appreciate. Add personal touches and customisations or plan related experiences for extra impact. Most importantly, choose a gift that conveys how much she means to you.
Conclusion
Picking memorable and unique gifts for your girlfriend may seem challenging, but becomes easier if you keep her preferences in mind. Personalise your gifts with custom messages or photos for added sentimental value. Most importantly, choose thoughtful gifts that make her feel loved and cared for. Follow this guide to gift ideas for girlfriends in India across budgets and preferences to find the perfect match for your girlfriend.