First dates, a cocktail bash with your gal pals, and a Friday night party – What's the one thing all of these have in common? It's that cute little one piece dress for girls!
No matter how many dresses you have, when you open your wardrobe before getting ready it always seems like you have nothing to wear. To help you out of this dressing up dilemma, we have curated a list of 7 dresses every girl should own.
We have curated this list by keeping in mind all the possible events a girl may go to. So, now's the time to pick out some dresses for you!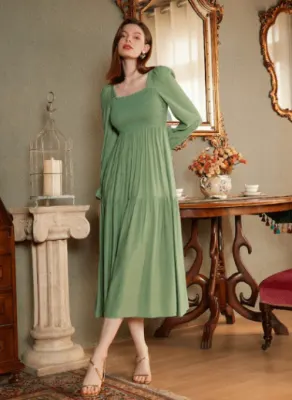 It is also a very versatile type of clothing since maxi dresses can be worn to any event depending on how you style it. You can layer it with a button-up shirt and wear it at formal events. Alternatively, you can mix-match and call it experimental.
What's Great About Maxi Dresses?
Maxi dresses are extremely comfortable
It looks flattering on all body types
They are best for layering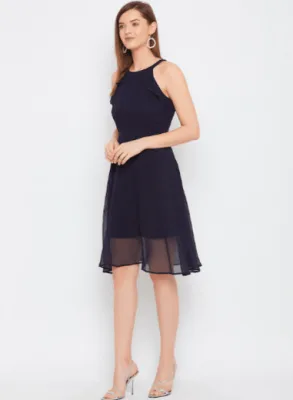 Want to make sure all eyes are on you? Then, enter the venue in a flashy, beautiful cocktail dress. These are semi-formal knee-length dresses that are typically worn for holiday parties, business parties, and reunions.
You can purchase a simple cocktail dress for women with a V-line neck and a sleek structure to create a timeless look. Alternatively, you can wear a cold-shoulder or off-shoulder top. Anyways, make sure to pick a cocktail dress with colours and patterns that stay true to your style.
What's Great About Cocktail Dresses?
Suitable for both casual and semi-casual events
Will look simple and elegant at all times
Looks excellent when paired with pumps or wedges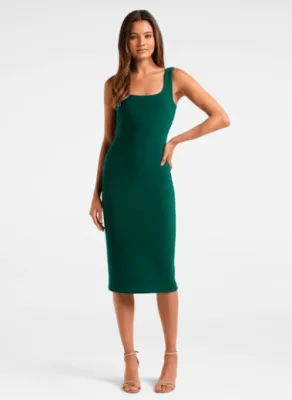 Bodycon dresses are a flattering piece of clothing that elevates your looks effortlessly. Many women avoid wearing this shape wear in fear of its figure-hugging nature. However, bodycon dresses look extremely good on all body types if you wear it with confidence.
These dresses are available in all the colours you can think of and they come in varying length ranges. The best way to style it is by wearing an excellent pair of pumps and keeping your accessories minimal.
It is important to make sure to purchase bodycon dresses made of high-quality material only.
What's Great About Bodycon Dresses?
Body-hugging style looks stunning
Makes you look beautiful and edgy
Elevates your personal style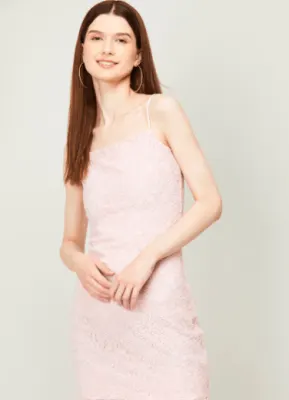 There's nothing more elegant than walking into a crowded room in a simple, well-fitted lace dress with your hair up. Originating in the 16th century, lace clothes have stood the test of time since it is more popular than ever in the 21st century.
You can opt for beige, white or any pastel-toned lace dresses for daytime events. As for evening events, you can go with darker shades such as bright red, black or jewel tones. You can pair it with pearls and leather bags to complete the outfit.
What's Great About Lace Dresses?
Eclectic material and designs
Timeless designs and look
Best choice if you like accessorizing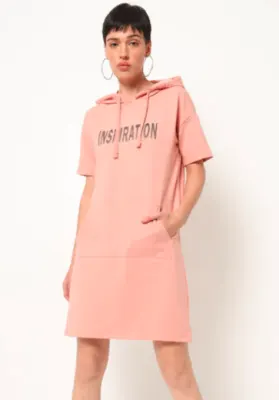 T-Shirt Dresses are a wardrobe essential for every woman. These casual dresses are comfortable, chic, and cool at once.
You can wear them for lunch dates, slumber parties, or walking in the park with a friend. Make sure to pick a t-shirt dress that is a little oversized and has a flattering neckline. This way, you can be sure that your outfit is as stylish as it is comfortable.
What's Great About T-Shirt Dresses?
Simple and casual outfit
Easy to experiment with new styles
Available in affordable price ranges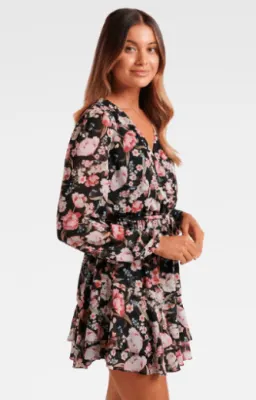 If the season of spring became a dress, it would be a floral flare dress. So, look no further and add a variety of floral flare dresses to your wardrobe to brighten it up.
Floral flare dresses are perfect for afternoon parties, lunch dates, and casual gatherings for work. You can check out the Forever New Black & Pink Floral Print Flare dress, Antheaa Print Fit & Flare Dress, or [Floral Print Fit & Flare Dress by La Zoire. These are some of the best one piece dress for girls available online.
What's Great About Floral Flare Dresses?
They make the perfect summer dress
Modest yet stylish dress
Highly comfortable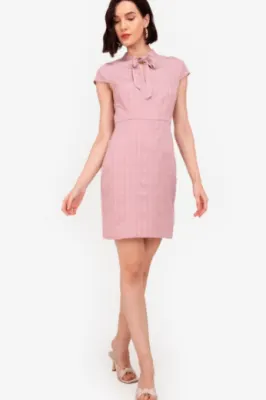 Next up on the list of must have dresses for ladies is the work dress. These dresses exude simplicity, elegance, and confidence.
While you may have many appropriate work clothes, you can purchase some special work dresses to save for important days. If you are new to this, you can start by checking out the Zalora work mini formal dress, Wardrobe by Website Grey Printed Dress With Belt or Blue printed shirtdress
What's Great About Work Dress?
Perfect for formal occasions
Suitable for all seasons
Simple and comfortable
Comparison of best one piece dress for Women
| Dress Type | Key Features | Best For |
| --- | --- | --- |
| Maxi Dresses | Comfortable, flattering on all body types, great for layering | Casual daytime and evening events |
| Cocktail Dresses | Knee-length, semi-formal, simple yet elegant styling | Holiday parties, reunions, business events |
| Bodycon Dresses | Figure-hugging fit, shows off curves, edgy look | Parties, nights out, confident stylish look |
| Lace Dresses | Timeless elegant material, variety of designs, dresses up any outfit | Daytime events, evenings out, when accessorizing |
| T-Shirt Dresses | Simple, casual, comfortable, oversized/flowy fit | Everyday wear, lunches, relaxing activities |
| Floral Flare Dresses | Bright floral patterns and prints, flattering flare shape | Daytime events in spring/summer, casual wear |
| Work Dresses | Simple, elegant, versatile, appropriate for office | Professional and formal occasions, work events |
Closing Lines
To make every occasion your very own fashion moment, it's advisable to have all the above-mentioned nine dresses. If you can not invest in them all at once, we advise you to start by adding the work dress first and move on up from there.
No matter which category, always remember to pick the dress that reflects your authentic self. Also, consider levelling up your one piece dress for girls with some of these high heels. If you have any more questions, we have covered them below in the FAQs section.
FAQs about best one piece dress for women
Q. What dress is the best for an office party?
Ans. Cocktail dresses are best for an office party. However, you can wear a knee-length bodycon dress with a nice leather jacket to stand out in style.
Q. What accessories look best with dresses for women?
Ans. Accessorizing your one piece dresses are important since they add dimension to the clothing. You can accessorize it with designer handbags, chunky jewellery, and chic headbands.
Q. Where to find the best one piece dress for girls?
Ans. You can find some of the best collections of cocktail dresses and work dresses on Myntra and Tata CLiQ. You can also check out Ajio, Snapdeal, and Flipkart for maxi dresses, t-shirt dresses, lace dresses and bodycon dresses.