The right travel bag can make a world of difference, elevating not just the practical aspects of your trip but also your overall comfort. It can be your perfect companion whether you're going on a spontaneous weekend getaway, a business trip across the country, or an adventure halfway around the world.
Men's travel bags have come a long way since the days of gloomy duffel bags. Now, they are stylish, practical, and durable. So it's time to say goodbye to your torn, dented, and worn-out bag and get one that combines functionality and style.
Let us explore the best travel bags for men that can enrich your travel experience and ensure your money is well-spent.
How to Select the Best Travel Bags?
Here are the factors you should consider while choosing a bag.
Type of Bag: A wide range of bags are available in the market, such as backpacks, duffel bags, and luggage. Choose the bag that suits your comfort, style, and destination.
Size: Travel bags come in all sizes, from small carry-ons to large luggage. The duration of your trip can help you determine your bag's size and capacity.
Durability: Travel bags often go through rough handling and conditions. Therefore, it is best to choose a durable bag made from durable materials with reinforced stitching and quality zippers.
Security: It is best to choose bags with lockable zippers, hidden pockets, and other features. They keep your belongings safe and give you peace of mind.
Reviews: Go through user reviews provided by customers using the bag. This will help you better understand the bag's performance, durability, and capacity.
Comfort: If you're buying a bag you'll carry for long periods, check how comfortable its straps and back padding are. It is best to choose bags with adjustable straps and ergonomic designs.
6 Best Travel Bags for Men
Skybags Trooper 55 cm Cabin Luggage
Assembly Laptop Backpack Trolley
MOKOBARA The Work Backpack
VIP Micro-Tech Soft Side Trolley
Skybags 78 cm Polycarbonate Graphite Hardsided Trolley
TriPole Colonel Series Internal Frame Rucksack
Travelpro Maxlite 5
American Tourister 80 cm Soft Suitcase
Skybags Trooper Cabin Luggage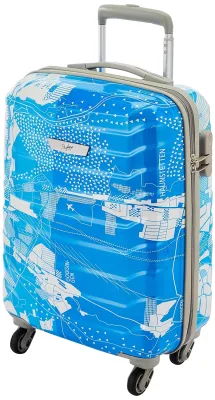 Skybags is a household name in India due to its affordable and good-quality bags. The Skybags Trooper Luggage meets the requirement for carry-on baggage on most airlines. It is compact, lightweight, and 55 cm in height.
The bag is stylish and is available in two colours: blue & white and red & white. It has multiple compartments with zipped pockets that you can use to store all your things neatly. Its hard shell protects your things in rough conditions.
What's great?
Scratch resistant
Durable as it is made of polycarbonate
Adjustable and cross-straps
Smooth-rolling 360-degree rotating wheels
Push button and stainless steel trolley
Lightweight and stylish
One-year warranty
Assembly Laptop Backpack Trolley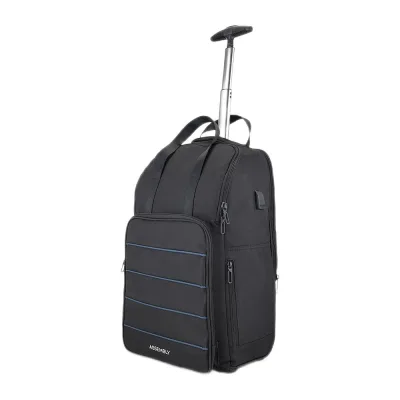 The Assembly Laptop Backpack Trolley is one of the best travel bags for men in India. It can be easily converted into a backpack and is perfect for short trips. It contains a USB port so you can charge your phone while travelling.
The bag has a padded compartment to keep your laptop secure and safe. You can keep your things organised with the front organiser. What's more? It is waterproof and can be easily cleaned with a wet cloth.
What's great?
Sturdy and stylish with clean stitches
Has a USB charging port
Three-year warranty
Easy to clean
Secure laptop compartment
Number lock for security
MOKOBARA The Work Backpack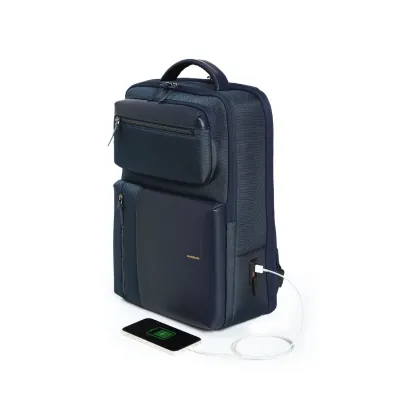 The MOKOBARA Backpack is one of the best travel bags for men in India. Whether you are going on a short trip or to work, the bag can easily carry all your things and keep them safe. It is made from nylon and vegan leather.
The bag has five pockets to store your tech accessories and laptop. It also has a hidden magnetic phone pocket. You can also charge your phone in the USB port available in the bag.
What's great?
One year warranty
Padded laptop compartment with lock strap
Water-resistant
Easy access due to flat opening tech compartment
Great design
VIP Micro-Tech Soft Side Trolley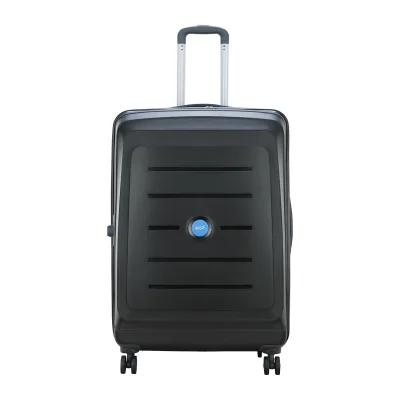 VIP is one of the best travel bag companies in India. The Micro-Tech Soft Side Trolley from VIP is a well-designed and stylish travel bag. It is highly durable and is made of polycarbonate. The bag's interior has zippered pockets that keep your belongings safe and neat. It also includes a GPS tracker, apart from a TSA lock, which adds to its security.
What's great?
Anti-theft zipper
Durable and lightweight
Two years warranty
Has a smart bag tracker
Skybags Polycarbonate Graphite Hardsided Trolley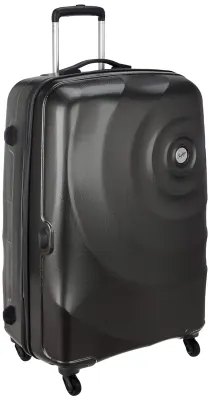 Another gem from Skybags, the 78 cm Polycarbonate Graphite Hardsided Trolley is a premium bag that offers excellent convenience for users. The bag is incredibly spacious, and you can easily use it for extended trips. The zippers are sturdy, and the bag also has a fixed combination lock. So you do not have to worry about your belongings.
What's great?
Five-year international warranty
Lightweight and spacious
Full fabric convipack
Push button trolley
Securitech zipper
Durable with smooth dual wheels
Travelpro Maxlite 5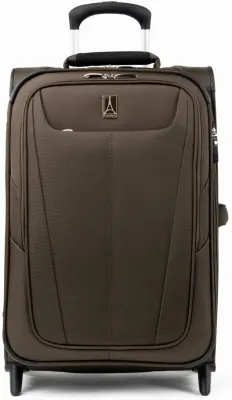 The Travelpro Maxlite 5 is a water and scratch-resistant suitcase perfect for long trips. A perfect blend of elegance and functionality, it comes with two exterior pockets and a side accessory pocket for neater organization.
The zippers are ergonomic and robust, and the handle is aluminum. The bag is available in several colors, so you can easily find one that matches your aesthetics.
What's great?
Ultra lightweight and durable
High-performance wheels
Adjustable hold-down straps
Limited lifetime coverage
Water and stain-resistant coating
Crash protection
Conclusion
Gone are the days when limited options were available for the best travel bags for men. Now, the market is filled with brands upon brands, each offering unique features, functionality, and style. However, having a lot of options makes selecting the best option challenging. That is why we have listed the best travel bags along with their pros in this blog.
Consider different factors like budget, durability, and comfort, and choose the bag that meets your needs the best.
FAQs
1. What are some of the best travel bag brands in India?
Some of India's best travel bag brands include VIP, Skybags, MOKOBARA, American Tourister, and Aristocrat.
2. How can I check the quality of a bag?
To check the bag's quality, ensure it is made of high-quality material and has equidistant stitching, anti-theft zipper, tear-proof lining, and sturdy and flexible handles.
3. Are branded travel bags better than non-branded bags?
Branded travel bags are durable, high-quality, and have a warranty. If you are looking to buy a bag that lasts long, then branded bags are your best bet.
4. Is soft luggage better than hard luggage?
Soft luggage is more flexible while packing but can get damaged easily. On the other hand, hard luggage protects your belongings better but is heavy to carry. Therefore, the choice depends on your preferences and needs.
5. Which material is best for travel bags for men?
The best travel bags are long-lasting, water-resistant, and lightweight materials. Consider buying bags made from nylon, canvas, polyester, polycarbonate, and ABS.