Summers in India are extreme and cause a lot of discomfort. But one thing that keeps nearly every Indian happy in summer is mangoes.
Mangoes are the national fruit of India and undoubtedly the most loved one. According to a report, Indians ordered Rs 25 crore worth of various types of mangoes in India using Zepto, a delivery app, alone. This is a testament to the love Indians have for this fruit, which comes in various types.
Over 1500 types of mangoes are grown in India, with over 1000 types grown specifically for commercial export purposes. Here's a list of the best types of mangoes in India that you can feast on. But first, let's know how to select the best one for you and then jump right into the list.
How to Choose the Right Variety For You?
Here are some tips on selecting the right mangoes for quenching your summer cravings:
The first test is always the visual test. The best mangoes usually have a bright colour (green or yellow with hints of orange and red) depending on whatever variety of mango they are.
Secondly, smell the mangoes around their stems. Ripe mangoes have a ripe and sweet aroma.
Squeeze the mango softly and test for ripeness. If it is slightly soft yet firm enough, the mango is ripe. The hard ones are not ripe, and the too-ripe ones are very soft.
The Best Types Of Mangoes In India
Here's a list of our top 5 choices for the best mangoes in India:
Alphonso
Dasheri
Langra
Pairi
Badami
Alphonso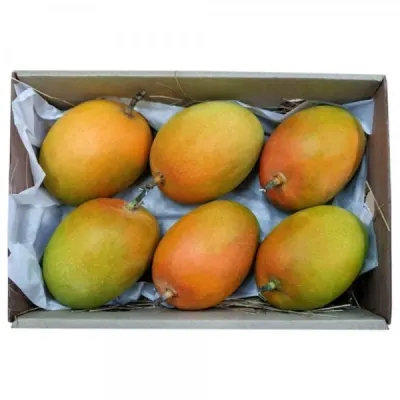 Have you ever watched the ads for mango drinks on TV? It is the Alphonso mango or the Hapus. This mango has a great aroma and a delectable taste. It is one of the most expensive types of mangoes in India and is grown in Maharashtra.
It has a vibrant colour and a particularly sweet honey aftertaste that just melts your heart. It is grown widely in Ratnagiri and neighbouring districts and sold all over the country in the summer season.
What's great?
A particularly unique ripe taste for which Alphonso is known.
Organically grown in the state of Maharashtra.
It has a saffron yellow colour with the most aromatic smell out of all types of mangoes in India.
These mangoes do not go sour early.
Get your hands on Alphonso Mangoes from BookMyMango, Jio Mart and Big Basket.
Dasheri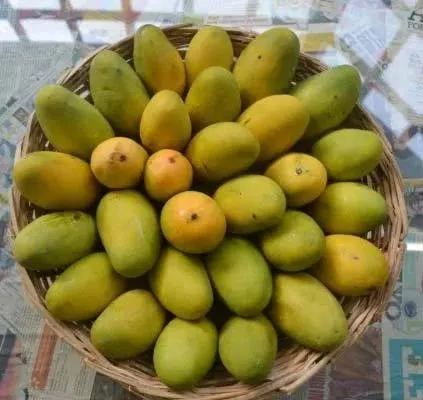 After the Alphonso, one of the most famous types of mangoes in India is the Dasheri Mango. They have a lineage connected with the 18th-century Nawabs of Lucknow.
Traditionally, it is not eaten after cutting it in slices. The stem is removed from the top, and people give it a twist with a soft press of the hand. The juice of this fruit is consumed directly through the opening created after removing the stem.
What's great?
They are a very soft and supple variety.
Grown organically in the mango farms of Uttar Pradesh.
The greenish-yellow tone gives it a mix of ripe and sour-like aroma, which many people love.
Langra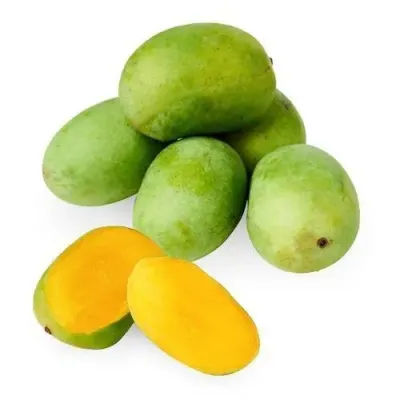 Originating from Varanasi, India, this type of mango has a very distinct name. It got its name from the person who started growing this species in his backyard.
It is said that 250 to 300 years ago, a man who was teased as 'langra' (lame)by the people around him started cultivating this mango type. He then took the mangoes to the market, and people were impressed with their unique flavour and green appearance. Since then, the variety has been named after him.
What's great?
It has a yellow fibre inside the green covering, which gives it a very ripe flavour.
It is oval and can be cut into perfect slices very easily.
The seed is not very large, which makes room for a lot more fibre than other mango species.
Pairi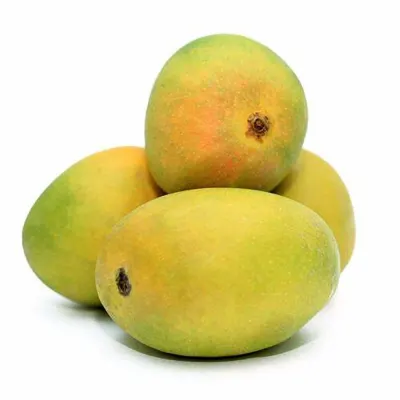 If you are the kind of person who does not have a huge sweet tooth yet wants to enjoy the taste of a mango, then Pairi is the best type of mango for you. It has a distinct aroma that can make you a fan instantly. In taste, it has a uniquely spicy hint amidst the normal fruity, ripe flavour. It is an affordable alternative to the Alphonso mango.
What's great?
Easy to find in any state of the country.
It is inexpensive compared to other types of mangoes in India.
It can be bought during the early summer till late July.
Badami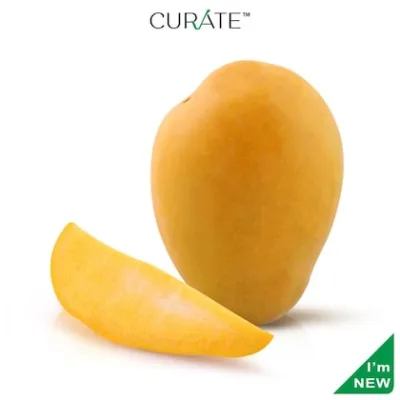 Now comes one of the most famous varieties that is used by juice shops around you. Badami mango is the most widely sold type of mango in India. It has a bright yellow colour and is particularly large. It is fibrous and is great for making mango shakes. That is why you will find this mango on every other mango shake seller in India. Its flavour is perfect for people who do not like sweet things much as it comes on a moderately sweet end.
What's great?
Available throughout the year at mango shake shops.
It is one of the most inexpensive yet amazing types of mangoes in India.
Rich in juice and pulp.
Conclusion
This was our list of the best types of mangoes in India. These mangoes are considered to be the best-selling selling varieties in the country. If you are one of those people who have an eternal love for mangoes, then these are the types that will make you fall in love with the fruit even more.
FAQs
1. How to determine if a mango is ripe?
Every type of mango, when ripe, is a little soft yet firm enough. So, if the mango does not have an aroma and is too hard or too soft, there's a strong possibility that it is not a good ripe.
2. Which is the best type of mango for shakes?
Badami mango will be the best choice if you want a thick shake that is full of flavour. They are specifically used by mango-shake sellers as well.
3. What is the best time to get mangoes in India?
Summers stretching from late April to mid-July are the ideal time to get mangoes. At this time, a fresh supply of mangoes is available throughout the country.