Are you a chicken lover looking for various restaurants to try out? But you may find a perfect restaurant and not the website from where you can buy chicken. If you can relate to this, this article is for you. Many people order various varieties of cooked meat or chicken. At the end of the month, they observe overspending on food. However, this can be managed in a few minutes. How? Well, you can use the apps to buy fresh chicken online and get cash backs.
But before we delve into it, let's first understand how to choose the best apps to order chicken online.
How to Choose the Best Apps to Buy Fresh Chicken Online?
There are a few things to think about when looking for apps to buy fresh chicken online. Let's learn about them right away!
Content: Look for websites with interesting and enlightening articles on subjects connected to chickens, such as diet, breeds, and egg production.
Expertise: Verify the website's credentials to know that they are knowledgeable, dependable sources.
User-friendly interface: Pick a site that is simple to use and offers clear information.
User feedback: To assess the website's value and quality, read user reviews and comments.
Taking these things into account can help you find the top websites or apps for ordering any type of food.
6 Websites or Apps to Buy Fresh Chicken Online at Best Price
Here we've covered the websites to order fresh chicken for your reference. Let's learn about them now!
Licious
Meatwale
Goodtogostore
Zappfresh
Meatigo
Tender Cuts
1. Licious

In order to help you buy the fresh chicken possible, Licious has changed the entire industry. They are concentrating on every product. Licious has years of expertise in selecting fresh chicken for you. They clean, chop, and deliver your food to your door. But how do they keep it clean and fresh?
The freshness of the meats is maintained by keeping them at a temperature between 0 and 5 degrees. The product categories on Licious include cold cuts, chicken, lamb, and goat, as well as fish, shellfish, eggs, spreads, and pickles.
What's Great?
Orders over Rs. 699 are eligible for free delivery.
No limited cart value is there.
A speciality of this website is its delicious spread offerings.
Shop from Licious
2. Meatwale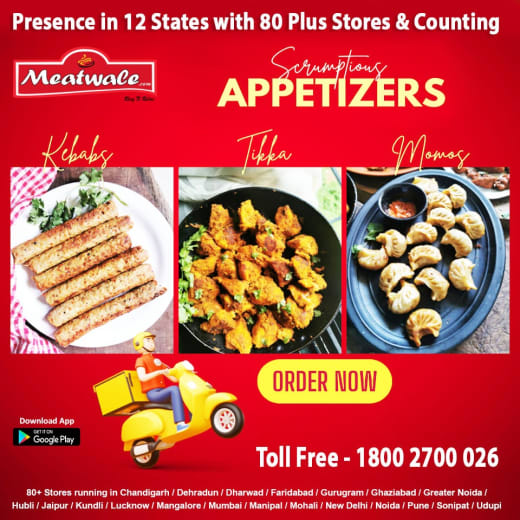 The fastest way to get door-steep meat delivery is through Meatwale. Meatwale is the best website to order fresh chicken. It is a recognised trademark as they maintain the highest level of sanitation. Furthermore, it is also the first company in India to start a hygienic raw meat delivery service.
It is a platform where customers can place orders for non-vegetarian foods over the phone. The team will then deliver the fresh chicken right to their home. You can rely on it to buy non-vegetarian cuisine with hassle-free doorstep delivery.
What's Great?
Free doorstep delivery
Antibiotic-free chicken
High-quality non-veg delicacies
Shop from Meatwale
3. Goodtogostore

The best way to get freshly procured chicken to your table at an unbeatable price is to choose the Good To Go app. Since their chicken has already been through the standard quality check in hotels like Shanghai, Oberoi, Hyatt, and Claridges, their quality is unmatched
It also caters to different tastes. This website offers meat in different shapes and sizes according to your requirements. Good To Go is also the biggest importer of seafood in the nation. In terms of hygiene, they process the food in the most hygienic and fresh manner.
What's Great?
You may unsubscribe anytime.
Take 2 hours for deliveries for anywhere in Delhi and Gurgaon.
Delivery is free above INR 250
Shop from Good To Go app
4. Zappfresh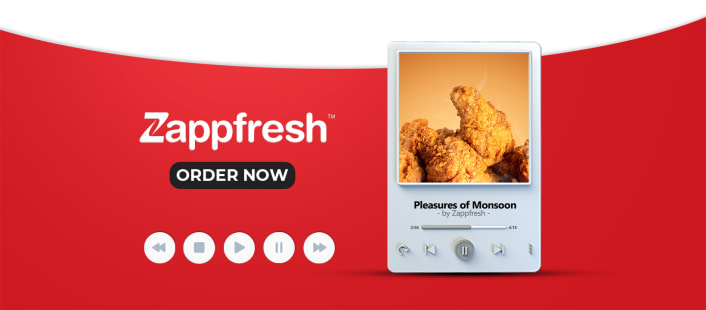 As a fresh meat company, Zappfresh guarantees you wholesome meaty goodness. Their goal is to consistently improve the fresh meat buying experience for Indian customers. Zappfresh avoids meat wholesalers, local mandis, and butcher shops. That's because they work with the best farms.
Their cold chain supply also gives freshness to your chicken without freezing it. They do not use any preservatives for hygienic delivery. Their meats have unique and healthy qualities in terms of texture, colour, and softness. With Zappfresh, you can cook healthier chicken with a tangy flavour.
What's Great?
Includes many discount codes.
Easy and fast delivery
Pay on delivery
Fresh, frozen, and ready-to-eat delights
Shop from Zappfresh
5. Meatigo

Meatigo is one of the websites to order fresh chicken. It uses regular quality inspection methods to check the quality of your chicken and offers premium quality food with hygienic packaging. In addition, they also use German technology to individually pack each item for maximum freshness.
Films with two barriers are employed to ensure there is no cross-contamination. Their supply chain keeps your meat's flavour, texture, and taste intact. The product line of Meatigo can be divided into raw and processed sausages, poultry, pig, bacon, kebab, mutton, and seafood. They also make the claim of offering superior, farm-fresh goods.
What's Great?
Fresh ingredients and premium chicken
Freshly sourced from verified partners
No traces of antibiotics
Shop from Meatigo
6. Tender Cuts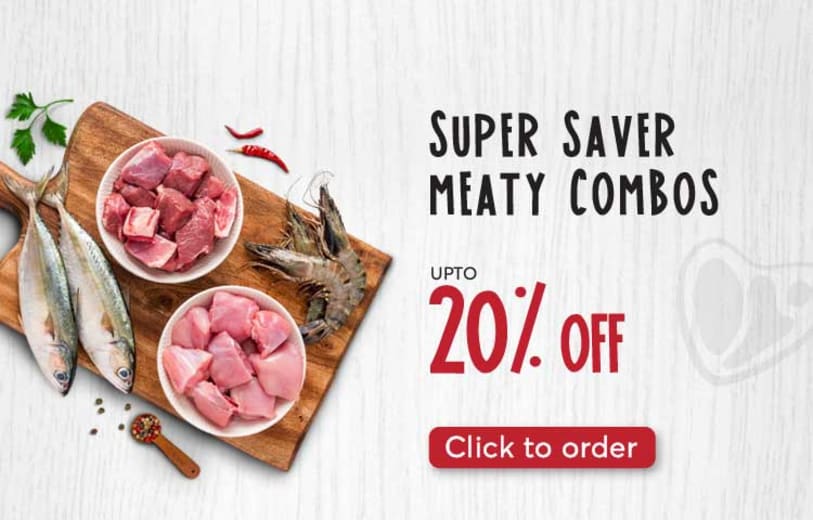 Tender Cuts is a good choice if you're looking for chicken and meat products in Chennai and Hyderabad. They provide halal-certified goods that are free of formalin, antibiotics, and preservatives. Tender Cuts offers marinade mixes, spices, and pickles in addition to their premium meats.
This, in turn, improves your cooking experience, even if you're a novice. You may quickly access all the ingredients you need to prepare delectable non-vegetarian cuisine with their user-friendly apps. So feel free to experiment, discover, and improve your cooking techniques using Tender Cuts.
What's Great?
Convenient online ordering
Certified halal products
User-friendly interface
Shop from Tender Cuts
To Sum Up
This article offers valuable insight into the best websites to order fresh chicken, eggs, and seafood. Here we've covered each minor detail and offered information on the advantages of ordering from these websites. These will help you access fresh, high-quality chicken and convenient delivery services.
Ordering online is a smart and efficient way to purchase your favourite proteins and seafood, and these websites make it easier than ever to do so.
FAQs
Q. Does Licious deliver fresh meat?
You will get 100% fresh meats from Licious. Their products are stored at 0-4℃ to keep chicken fresh. This makes their chicken more delicious.

Q. Which meat app is best in India?
Here are the best websites to order fresh chicken in India.
Lucious
Tender Cuts
Zapp fresh
Meatigo
Q. Does fresh chicken expire?
Raw chicken lasts in the fridge for up to 2 days after you buy it.