Capture Your Adventures With the Best 6 Action Cameras in India [2023]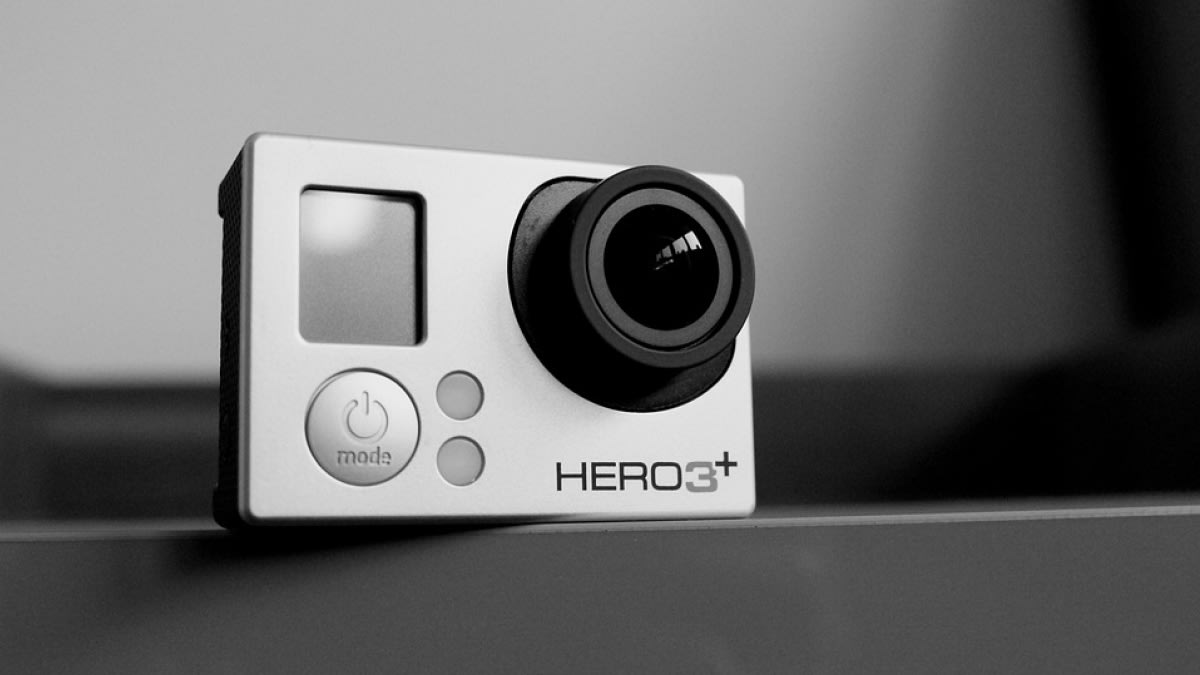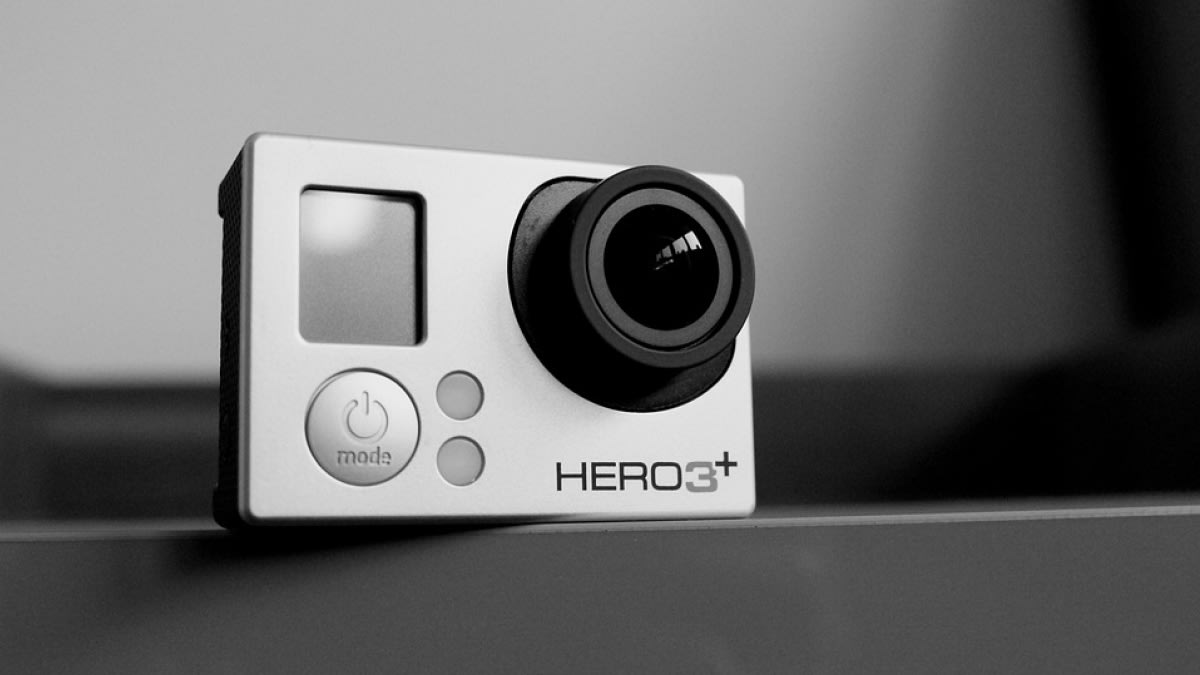 Are you tired of using your smartphone to capture your outdoor adventures only to end up with shaky, low-quality footage? It's time to upgrade to an action camera! Whether you are a professional videographer or an amateur content creator, an action camera is an essential gadget to have in your arsenal. These cameras are small, durable, and packed with features that make them ideal for capturing stunning footage of extreme sports, outdoor adventures, and everyday life.

With so many options available in the market, choosing the best action camera can be overwhelming. That's why we have compiled a list of the best 6 action cameras available in India to help you make an informed decision. From high-end models to budget-friendly options, these cameras offer excellent video quality, durability, and user-friendliness to capture all your action-packed moments.

How to Choose the Best Action Camera Brand?

Here are 5 factors to consider while choosing the best action camera in India:

Video quality: Look for a camera with at least 1080p resolution and a high frame rate for smooth video footage. Higher-end models may offer 4K resolution and even higher frame rates for ultra-high-quality footage.
Durability: Since action cameras are designed to capture footage during extreme sports and adventures, they need to be durable enough to withstand rough handling and adverse weather conditions. Look for cameras with sturdy, waterproof casings that can withstand falls, bumps, and scratches.
Battery life: Look for cameras with long battery life so you don't have to worry about running out of juice in the middle of an adventure. Some cameras come with replaceable batteries, which is a great option if you need to use your camera for extended periods.
Size and weight: Action cameras are designed to be compact and lightweight, making them easy to carry around during your adventures. Look for cameras that are small enough to fit in your pocket or attach to your helmet or body without weighing you down.
Additional features: Action cameras come with various additional features that can enhance your footage, such as image stabilisation, built-in GPS, and Wi-Fi connectivity. But these additional features often come at a higher price point.

Top 6 Action Cameras in India

The following is the list of the top six action cameras in India:

GoPro Hero 10
INSTA360 ONE R
DJI Action 2 Dual Screen
FitSpark Eagle i9 Action Camera
DJI Osmo Action 3
Insta360 One RS

1. GoPro Hero 10

The GoPro Hero 10 is a powerful action camera that captures high-quality photos and videos. It comes with a revolutionary GP2 processor that ensures snappy performance and responsive touch controls. The camera offers double the frame rate for smoother footage and is upgraded to 23MP photos and 5.3K video resolution at 60fps. Overall, it's a perfect camera for adventure enthusiasts who want to capture their experiences in high-quality footage.

What's Great?

Powerful GP2 engine for snappy performance
Upgraded 23MP photos and 5.3K video resolution at 60fps
HyperSmooth 4.0 with better low-light performance
Water-shedding hydrophobic lens cover for repelling water

Shop from Amazon | Flipkart | Reliance Digital

2. INSTA360 ONE R

The INSTA360 ONE R is one of the best action cameras in India that combines the best imaging technology and portability. The camera features a 1-inch sensor co-engineered with Leica, which delivers superior image quality and dynamic range. It can capture ultra-high-resolution 5.3K video at 30fps and also includes FlowState Stabilisation, which provides gimbal-like image stabilisation without the need for a gimbal.

What's Great?

IPX8 waterproof up to 5m (16.4ft)
Several shooting modes like Slow-Motion, HDR Photo, Starlapse Mode, and Colour Plus.
AI-powered FlashCut automatically finds and edits the best footage
FlowState Stabilisation

3. DJI Action 2 Dual Screen

Introducing the DJI Action 2 Dual Screen camera, an ultra-compact and robust action camera that packs a punch with its innovative features. With its magnetic design, you can easily switch out accessories and capture your adventures in creative ways. The camera records stunningly smooth 4K/120fps video with an ultra-wide FOV, allowing you to capture more of your surroundings.

What's Great?

Ultra-compact Design
DJI Mimo app
Ultra-Wide FOV
Upgraded Stabilization

4. FitSpark Eagle i9 Action Camera

The FitSpark Eagle i9 Action Camera is one of their most popular budget action cameras. This action camera is the first in its class to offer dual screens – an intuitive 2.0 rear screen and a dazzling new front full-frame colour screen that lets you take selfies in any extreme environment. Other great features include wind noise reduction, support for a 2.5mm true external mic, distortion correction, a smartwatch style remote and a large capacity 1350 mAh lithium battery.

What's Great?

True 4K professional camera
Wi-Fi connectivity
6-axis gyro EIS stabilization
Drone auto-connection

Shop from Amazon

5. DJI Osmo Action 3

DJI is a well-known brand in the drone industry, but they have also made a name for themselves in the action camera market with their Osmo Action series. The DJI Osmo Action 3 is their latest offering, featuring top-tier footage with detail-rich 4K clarity and a super-wide 155° FOV that captures more of every scene and adventure. The camera also features HorizonSteady, which keeps the footage smooth and ultra-level, even on bumpy terrains.

What's Great?

4K footage with a wide field of view
160-minute max battery life
Quick Release Vertical Mount
Waterproof down to 16 meters

6. Insta360 One RS

The Insta360 One RS is a versatile 4K action camera from Insta360, a brand known for its innovative and user-friendly 360-degree cameras. The One RS combines a 4K Boost Lens and a 5.7K 360 Lens, allowing users to capture both wide-angle videos and immersive 360-degree footage with ease.

What's Great?

Dual-Lens Camera- 4K Boost Lens and 5.7K 360 Lens
FlowState Stabilisation
Invisible Selfie Stick
Active HDR

Shop from Amazon | Reliance Digital

Conclusion

In conclusion, the world of action cameras is constantly evolving, and there are now an array of options available in India that cater to different needs and budgets. From the premium GoPro Hero 10 White to the budget-friendly FitSpark Eagle i9 Action Camera, each camera has unique features that make them stand out. Hope this list of the six best action cameras in India will help you pick the right camera.

FAQs

Q1. What is the difference between 4K and 1080p video resolution?

While 1080p is considered high definition, 4K offers four times the number of pixels, resulting in clearer and more vibrant footage. However, 4K requires more storage space and processing power than 1080p, so it may not be useful for everyone.

Q2. What accessories are included with an action camera?

The accessories included with an action camera vary from brand to brand, but typically they may include a waterproof housing, mounts for different surfaces and gear, a battery, a charging cable, and possibly a memory card. Some cameras may also come with additional features such as remote controls or live streaming capabilities.

Q3. Can action cameras be used for live streaming?

Yes, many action cameras on the market today offer live-streaming capabilities. You can broadcast your adventure in real-time to platforms like Facebook, YouTube, or Instagram. But live streaming also needs a stable internet connection.