While pondering your monthly budget and needing to restock your cooking space, think of none other than Flipkart! This online marketplace offers the most competitive prices and the largest selection of your preferred goods.
Its search features may help you find certain goods based on factors like pricing and user reviews. And for sure, your refrigerator and meat freezer will always be brimming with daily essentials like cereals, lentils, fresh fruit juices, and cooking oil.
If you want to take advantage of the low prices via online shopping, read on to explore six affordable grocery items to buy from Flipkart.
How to Choose Cheap Grocery Items to Buy from Flipkart?
Flipkart offers so many alternatives that finding nutritious yet affordable meals can be challenging. To aid you in deciding on the grocery items to buy from Flipkart, please consider the following:
Shop around and see what you can save: The best way to ensure you have the lowest price is to get quotes from many sellers. Flipkart is a marketplace where several sellers establish their prices. Before making a final choice over the grocery items to buy from Flipkart, weighing all your options is best.
Watch for sales and bargains: It'd be your biggest financial advantage to watch for deals like this- Flipkart's alerts, and social media pages are the best locations to find these deals.
Look into quantity discounts: You can save a lot of money by making a checklist of your grocery items to buy from Flipkart at an affordable price. Avail the ready-to-buy discounts on several of its grocery products while shopping for all your daily needs. There may be savings to be had by purchasing grains, pasta, and rice in bulk.
Check out the reviews: Make sure you read customer reviews before purchasing. A review section is next to every Flipkart product so customers can voice their ideas. You can check out the same to pick the best and most affordable grocery item ideal for you by reading the reviews left by other buyers.
Listing the Top 6 Cheap Grocery Items to Buy from Flipkart
Daawat Basmati Rice
Tata Salt
Aashirvaad Whole Wheat Atta
Maggi Masala Noodles
Fortune Sunflower Oil
Real Fruit Juice
Daawat Basmati Rice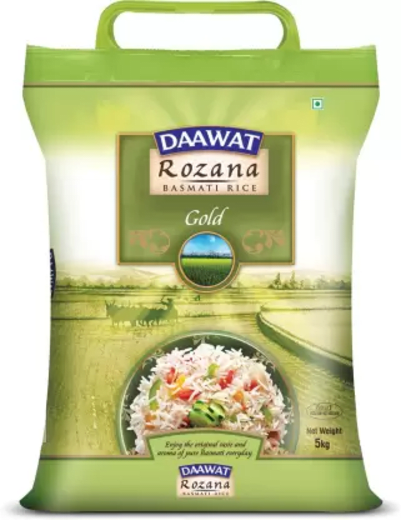 Daawat Basmati Rice, with its large grains, aromatic smell, and versatility, is a gourmet staple used in many cuisines. Since it does not contain gluten, Daawat Basmati Rice is an excellent option for those with celiac disease or gluten intolerance. In addition, it is non-GMO.
This rice is a perfect choice for those trying to watch their weight because of its minimal fat level. Daawat Basmati Rice is a delicious and nutritious complement to any meal.
What's great?
Long grain and aromatic
Versatile and gluten-free
Non-GMO and low-fat
Shop from Flipkart
Tata Salt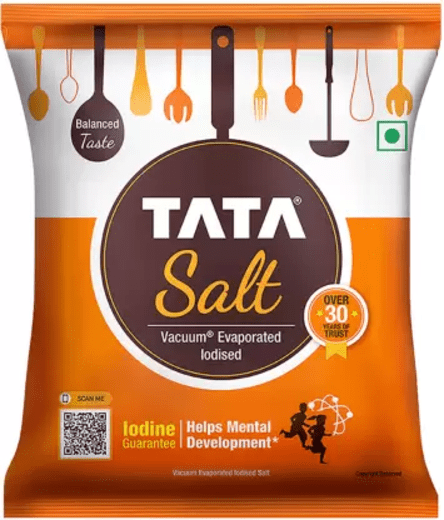 Pure, iodised Tata salt is an essential part of a balanced diet. Thyroid-supporting iodine has been included in Tata Salt, too. The development of a child's brain depends on enough iodine intake. That's why it has to be a staple in their diet. Tata Salt guarantees a delicious, nutrient-rich, and high-quality end product.
What's great?
Pure
No chemical additives
Fortified with iodine
Shop from Flipkart
Aashirvaad Whole Wheat Atta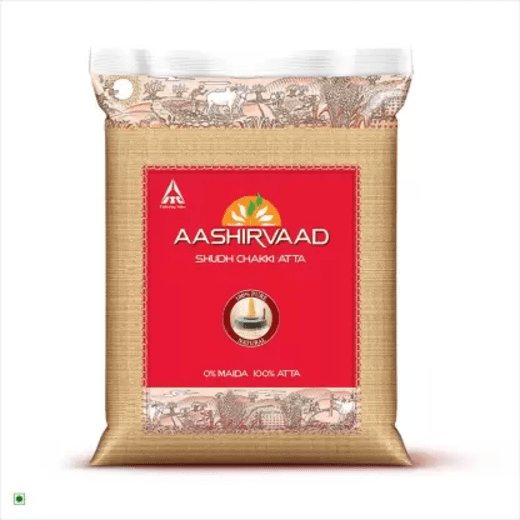 You may prepare a variety of rotis, parathas, and other baked goods using the organic, high-fibre flour in Aashirvaad Whole Wheat Atta. This atta uses only the highest-quality whole wheat from the nation's best farmers. Since it does not contain any maida, preservatives, or chemical additives, Aashirvaad Whole Wheat Atta is a safer and healthier option when compared to other flours.
It has a low glycemic index, so it won't cause a sudden drop in blood sugar levels while still providing energy.
What's great?
High-fibre, nutrient-rich and organic
No maida and no preservatives
Low glycemic index
Shop from Flipkart
Maggi Masala Noodles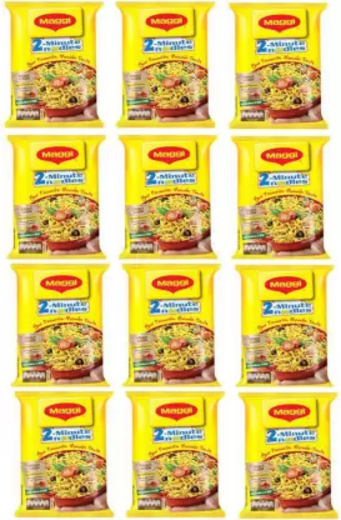 When time is of the essence and hunger strikes, many people go for a bowl of Maggi Masala Noodles. Whoever you are—a student, an employee, or a stay-at-home parent—if you want a nice lunch without spending much time in the kitchen, Maggi Masala Noodles are the perfect option. These noodles are an excellent substitute for those who choose a vegetarian or vegan diet.
Unlike many instant noodles, they don't use MSG or artificial flavours, making them a healthier option. People of all ages love Maggi Masala Noodles because of their delicious, flavourful spice blend.
What's great?
Quick, easy and comforting
100% vegetarian
No MSG and no artificial flavours
Shop from Flipkart
Fortune Sunflower Oil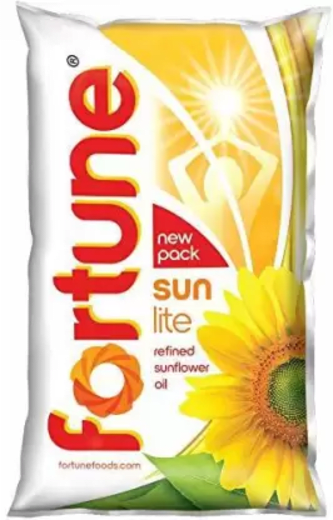 Fortune Sunflower oil is an excellent choice with many applications, from frying to baking. It's a healthier substitute for regular cooking oils due to its high vitamin content and low saturated fat level. Sunflower seeds are pressed for their oil, which is rich in vitamin E and beneficial for the skin and eyes.
The oil has a high smoke point, so it won't degrade or produce harmful byproducts at high temperatures. You may use it for frying, sautéing, and baking without worrying.
What's great?
Light and Healthy
Rich in vitamins and low in saturated fat
High smoke point
Shop from Flipkart
Real Fruit Juice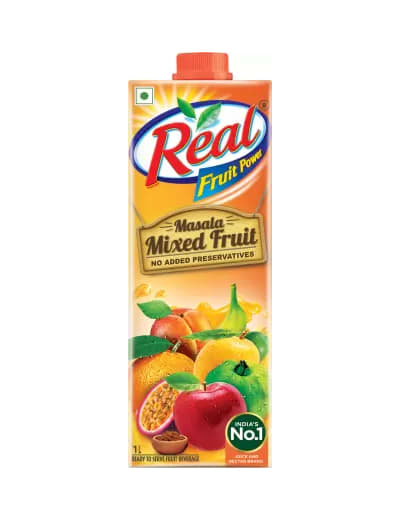 Nothing beats a glass of freshly squeezed fruit juice to quench your thirst and boost your health. Real fruit juice is preferable to artificially sweetened and preserved fruit drinks for those striving to maintain a healthy diet. Fruit juice's vitamin C content is also beneficial for warding off illnesses like the common cold and maintaining a healthy immune system.
Natural fruit juice is a fantastic option if you're looking for something to sip on in the morning instead of coffee or something to cool you off on a hot summer day.
What's great?
Nutritious, flavourful and refreshing
No added sugar and no preservatives
Rich in vitamin C
Shop from Flipkart
Final Words
When finances are tight, grocery shopping can be unpleasing. Thanks to Flipkart's incredible sales on necessities, you can save much money while maintaining quality. Now you can decide on your daily/monthly grocery items to buy from Flipkart with a blindfold! Right from cooking, cleaning, and fresh food, Flipkart caters to all your daily needs.
A few clicks are all it takes to load your virtual shopping basket with everything you need and have it delivered to your home. Buying goods online also spares you the trouble of fighting crowds and waiting in queues.
So why wait? Now is the time to begin your journey towards hassle-free grocery shopping by examining Flipkart's extensive selection of affordable things.
FAQs
Q: How dependable is Flipkart's grocery section?
You can trust Flipkart to provide freshly delivered, high-quality food options. The site works solely with the most reputable suppliers to provide the highest quality products for its customers.
Q: Can I buy organic on Flipkart?
Of course, you can! Healthy food alternatives abound on Flipkart. If you're searching for a more nutritious and organic grocery items to buy from Flipkart, you can quickly refine your search to see organic items.
Q: Does Flipkart offer complimentary grocery delivery?
If your grocery order totals more than a certain amount, Flipkart will deliver your items at no cost. Both parties benefit from the low shipping prices and the convenience of home delivery.
Q: Can I return or exchange groceries on Flipkart?
Flipkart's grocery return and exchange process is simple and quick. You may quickly get a refund or exchange if you are unsatisfied with your purchase.