Fashion is always evolving, and so is our taste in clothes. We're always looking for ways to add freshness to our daily outfits. Whether it's classic shirts or quirky shoes, with a little bit of planning, fashion for men can go a long way.
Every year some creative individuals set up fashion trends that are very hard to miss. Paying attention to these fashion trends will help you select clothes that are fresh in the market.
Top 10 Fashion Trends For Men
If you're curious about the latest trends, explore our list of the latest fashion trends for men in 2023. From shirts to cosy joggers, we've covered it all.
1. Sweatpants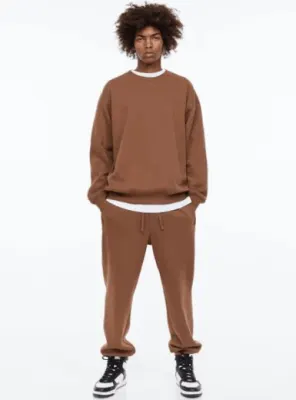 Sweatpants are no longer just for the gym. It has made its way into daily casual fashion for men. A must-have piece of the fall/winter collection, sweatpants are very easy to wear and carry. Elastic bands at the waist make it very comfortable to slip in and out of it. Try wearing ones like a model using overcoats or bomber jackets.
2. Floral Prints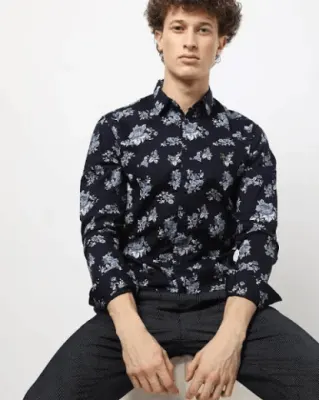 The 70s are back with their floral motifs. The latest fashion for men includes more floral prints than their usual solids. From peachy floral boxer shorts to embroidered shirts, printed clothes are splashy and bold. Whether it's party season or wedding season, you can pair a floral shirt with a suit any day.
3. Denim over Denim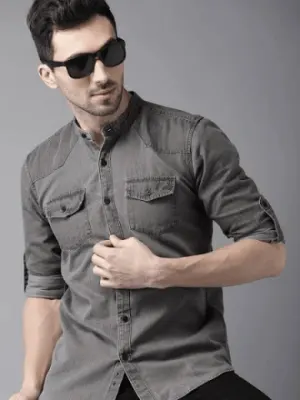 Denim has been one of the best inventions ever and it will never be out of style. This versatile material can be incorporated into every men's fashion and looks great when you go overboard with it. Try wearing denim head to toe and see how comfortable it is! Denim is popular for its texture and comfort. Thus, you'll always have a stylish denim look yet be comfortable.
4. Wide Leg Pants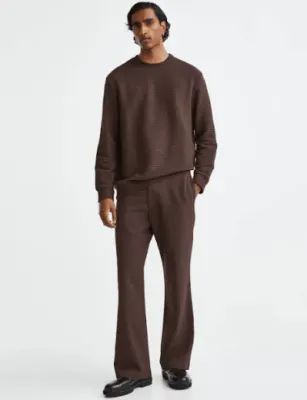 Skinny jeans are out; it's time to try the latest fashion for men: wide-leg pants for the ultra-baggy look. Relaxed-fit pants are back from the 80s and 90s. Embrace the change and try out wide-leg pants with sneakers for comfort. These look great with chunky sneakers and baggy t-shirts or sports jackets.
5. Commando Soles in Shoes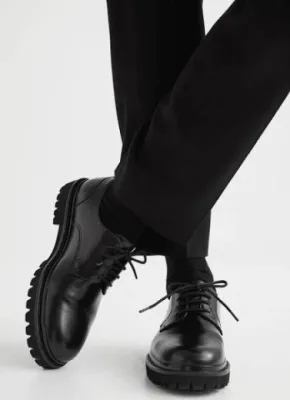 Flat soles are not the only choice you're getting anymore. Thick rugged soles are part of the latest fashion for men, and these look amazing. Apart from loafers, these commando soles can also be seen on Chelsea boots. Play around with loose-fit outfits and layers, along with some chunky boots.
6. Varsity Jackets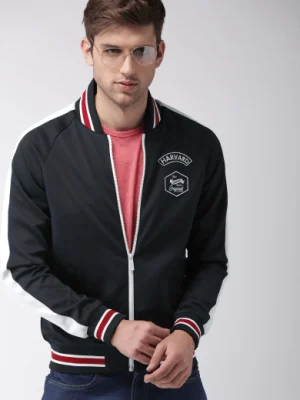 Varsity jackets have taken over men's fashion trends for years. These are short in the body and have cuffs and ribbed hems. These jackets will get you a preppy and sporty look when paired with sneakers. Crisp white T-shirts and sunglasses are a must with this piece. Varsity jackets are a very easy way to add more colour when it comes to fashion for men.
7. Athletic wear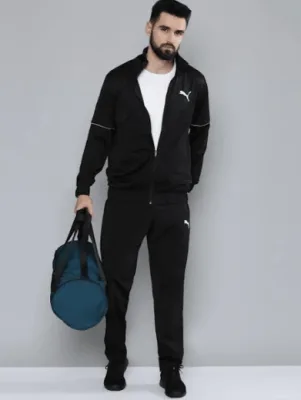 During the pandemic, there was a huge shift from casual wear to performance wear. Because everyone started working from home, people started buying clothes that are comfortable and sporty. Think about formal chino pants with a concealed waistband. You would no longer need a belt. A crew neck sweatshirt over pants during a zoom meeting is the perfect style for men's fashion.
8. Black Tailoring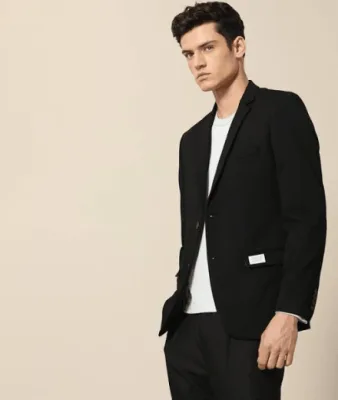 Black-tailored clothes are not so easy to pull off. With proper layering, one might be able to do it right. Tailored black suits are the latest fashion for men. Pair it with a white shirt or black knitted polo. For shoes try loafers or formal shoes. Make sure to get it tailored by the right people; otherwise, it might look slouchy.
9. Large Checked Pants and Shirts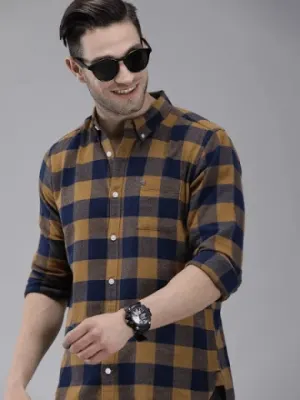 Checks as a print are always in style, and you'll never really get bored of it. For the light cold months, try pairing it with a shirt underneath. The favourite colours for flannel shirts are usually green or blue. There are multiple colours to choose from, and they are a great addition to your staple wardrobe.
10. Accessories: Belts, Ties and Scarves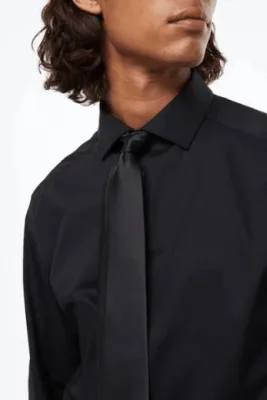 If you're going for formal wear, accessorize with a belt. A tucked-in shirt looks great with a belt, and everything stays in place so you can walk freely. Scarves for winterwear and ties for celebration are a must. Small elements like these can make a big difference and help your outfit to stand out.
Here Are Some Styling Tips to Dress Better
If you have a favourite fashion celebrity in mind, try to emulate the ideas instead of copying them. This will help you to pick the pieces that look great and style them with pieces that you already own. You don't necessarily need to buy expensive things to look great.
Invest in a few good quality pieces like a suit, denim jackets and pants, or hats. Depending on your budget, try to pick quality pieces that can be worn for a long period of time. Cheap garments tend to break or rip quickly. Quality pieces will last longer and look great even after multiple uses.
Make sure to get tailored-fit clothing or clothes that fit you well. Slim-fit clothes will make your muscles look great but needs to have enough space to breathe. Avoid buying clothing that is either too tight or too loose.
Details are a game changer. Use ties, hats, belts, scarves, and more to add texture to the outfit.
Don't forget to start with the basics. Daily wear is more important than occasional wear. Even if you wear something daily, it should be of good quality. Start by buying simple colours like blue, black, maroon, pink, etc. Then go ahead with the latest fashion for men: printed shirts, polos and T-shirts.
Wrapping Up
Pick out your favourite from the list and style it in your own special way. Trends are a great way to find out more about the fashion world. You can style designs from the past years with the new ones to come with a trend of your own. Remember to cultivate a style of your own; this way, the world gets to see everyone's uniqueness.
FAQs
Q. What are the trending colours for men's fashion in 2023?
The classic colour palette will always be in style for men's fashion. We're talking about black, silver, grey, tan and navy blue. These colours are perfect for all skin types and will elevate your choice of outfits.
Q. What is on trend for men's fashion in 2023?
In 2023, men's fashion has a focus on bright colours and eye-catching prints. Some of the options are acid green, electric yellow and striking blue.
Q. Which brands are popular in men's fashion trends?
Some of the popular brands in men's fashion include H&M, Mango, Louis Vuitton, Levis, Lacoste and more.