Rice water has become the latest buzz in the world of natural beauty. This milky liquid left over after rinsing rice is gaining popularity for its incredible benefits for skin and hair.
In this comprehensive guide, we will explore how rice water can transform your skincare routine. Read on to learn the science behind it, ways to use it, and why you should incorporate rice water into your regular regimen.
What is Rice Water?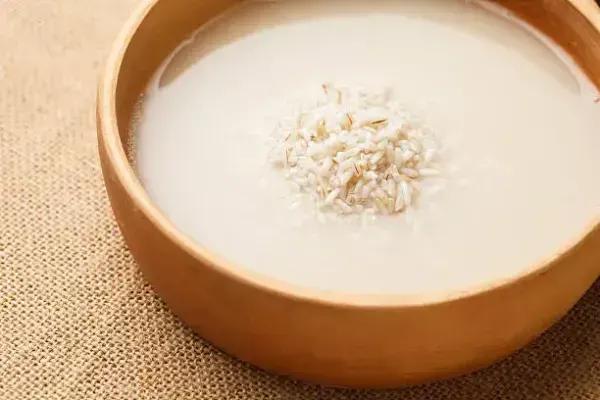 Rice water refers to the starchy water that comes from rinsing or boiling rice. It contains vitamins, minerals, antioxidants, and amino acids that make it a beauty powerhouse.
Rice water has been used as a traditional beauty treatment in several Asian countries for centuries. The geishas in Japan are reputed to have used rice water to achieve their flawless complexion.
Brides in China drink rice water before their weddings for glowing skin on their big day. Rice water is also integral to hair care routines in India and Southeast Asia.
Now, the western world is waking up to the amazing skin and hair benefits of this natural ingredient.
Keep reading to understand how you can harness the power of rice water for your own beauty needs.
Benefits of Rice Water for Skin
Using rice water can make your skin look brighter, smoother, and more youthful. Here are some of the ways it improves your skin:
1. Lightens Skin Tone
Rice water contains antioxidants like phenolics and flavonoids along with traces of zinc and magnesium. These compounds help reduce pigmentation and even out your skin tone.
Regular use can help fade sun spots, acne scars, and other marks to reveal brighter skin. For best results, use organic rice and refrigerate the water overnight before applying.
2. Reduces Wrinkles and Fine Lines
The amino acids in rice water boost collagen production in the skin. Collagen plumps up your skin to smooth out wrinkles and fine lines.
Rice water also contains inositol, a carbohydrate that repairs damaged skin cells. Using rice water can make your skin look firmer and more supple.
3. Calms Inflammation
Rice water has soothing and cooling properties. It can relieve conditions like acne, rashes, eczema, and psoriasis. The antioxidants reduce redness and calm irritation.
Splash your face with rice water or apply it on inflamed areas with a cotton pad. Its anti-inflammatory powers will calm your skin.
4. Hydrates Skin
Rice water acts as a gentle toner to rehydrate parched skin. It seals in moisture to keep your skin supple and dewy.
The minerals like magnesium and amino acids in rice water attract and bind water to your skin. Regular use can make your skin appear plumper.
5. Cleanses Gently
Rice water cleanses skin without stripping its natural oils. It removes dirt and impurities without disrupting the skin's protective barrier.
For clean, smooth skin, use rice water to rinse your face in the morning or as a makeup remover at night. It also balances pH levels.
6. Soothes Sunburn
Got too much sun? Rice water can come to the rescue. Its anti-inflammatory properties reduce redness and discomfort from sunburn.
Spray rice water on sunburnt skin and let it air dry. It provides a cooling, soothing effect.
7. Improves Skin Elasticity
Collagen and amino acids in rice water improve skin's elasticity to make it more supple and resilient. With regular use, your skin will become firmer with improved texture.
8. Helps Retain Moisture
Starch molecules present in rice water form a thin film on your skin to help it retain moisture. This keeps skin hydrated and preventswater loss through the epidermis.
Rice water delivers a host of benefits for your skin to make it look brighter, smoother and more youthful
How to Make Rice Water for Skin?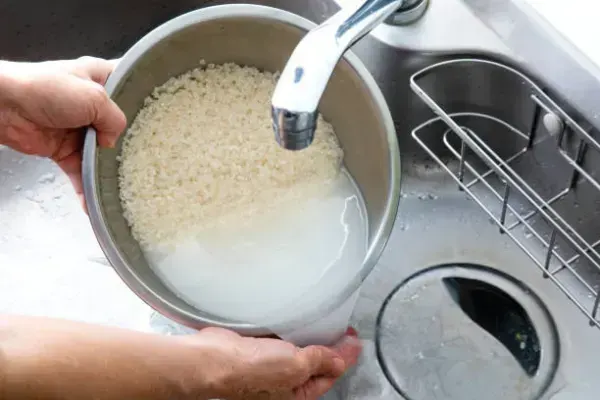 Making rice water at home is very simple. Here are two easy methods:
Boiled Rice Water
Rinse 1⁄4 cup of raw rice grains thoroughly.
Add the rice to 2 cups of water in a saucepan.
Bring to a boil, then simmer for 15-20 minutes.
Turn off the heat and allow to cool completely.
Drain the rice water into a bowl through a sieve.
Fermented Rice Water
Rinse 1⁄4 cup of rice and add it to a jar with 2 cups of water.
Let it sit at room temperature for 24 hours. The water becomes milky as starch leaches out.
Drain the water into a bowl using a sieve.
Store the rice water in the fridge for up to a week.
The fermentation process increases the concentration of antioxidants and vitamins in the water. Fermented rice water gives better results, especially for lightening skin pigmentation.
Always use room temperature or chilled rice water on your skin. Avoid using freshly boiled hot rice water as it can damage your skin.
Fermented rice water is easy to make and provides enhanced skin benefits
How to Use Rice Water for Skin?
Rice water is incredibly versatile in skincare. Here are some easy ways to incorporate it into your routine:
Cleanser – Use rice water to rinse your face in the morning and wash away impurities.
Toner – After cleansing, apply rice water to your face with cotton pads to hydrate and calm skin.
Skin lightener – Apply rice water on dark spots and acne marks using a cotton ball. Leave it on for 15-20 minutes before rinsing.
Moisturizer – Mix rice water with aloe vera gel and apply as a moisturizer for soft, supple skin.
Skin mist – Keep skin fresh and glowing by spritzing fermented rice water throughout the day.
Makeup remover – Dip a cotton pad in chilled rice water to gently wipe off makeup and impurities.
Compress for irritation – Soak a washcloth in cool rice water and apply on sunburn or rashes to soothe skin.
Baths – Add a cup of rice water to your bath water for hydrated, refreshed skin.
Use rice water 1-2 times a day on your skin. Store leftover rice water in an airtight bottle in the fridge for up to a week. Discard when it smells funky.
Using rice water as a facial toner is an easy way to obtain its skin enhancing benefits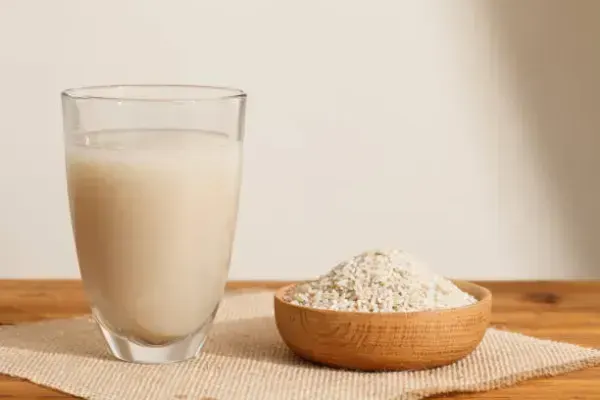 Rice Water Face Packs and Scrubs
To enjoy the benefits of rice water for skin, you can also use it to make hydrating and brightening homemade face masks and scrubs.
For dry skin: Mix rice water with honey, olive oil and mashed avocado. Apply on face, leave for 15 minutes and rinse with water.
For oily, acne-prone skin: Combine rice water with Multani mitti and neem powder. Apply to face and wash off after it dries.
For aging skin: Mix rice water with mashed papaya and coconut oil. Gently massage on face and rinse after 20 minutes.
Brightening scrub: Mix rice water with rice powder, lemon juice and rose water. Gently rub on face, then rinse with water.
Soothing scrub: Combine rice water with cucumber puree and yogurt. Gently scrub skin and wash off with water.
Is Rice Water Good for All Skin Types?
One of the best things about rice water is that it suits all skin types.
Dry skin gets intense hydration from rice water's moisturizing effects. It nourishes flaky skin and restores suppleness.
Oily and acne-prone skin benefits from rice water's gentle cleansing. It removes excess oil without over-drying. Rice water also reduces acne and evens out skin texture.
Sensitive skin finds relief in the soothing, anti-inflammatory properties of rice water. It calms irritation and redness.
Mature skin gets rejuvenated by rice water's collagen boosting abilities. It smooths out wrinkles and fine lines to make skin firmer.
However, stop using rice water if you have an allergic reaction or it stings or burns your skin. Do a patch test before wider application.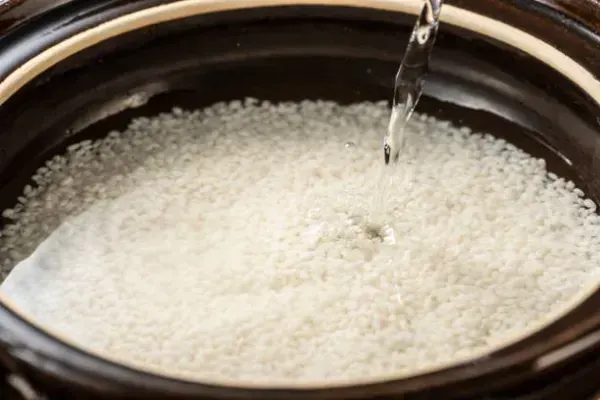 Rice Water vs. Rice Flour – Which is Better?
Both rice water and rice flour provide amazing skin benefits. However, they work in different ways:
Rice water cleanses, hydrates and brightens skin while improving elasticity. The water soluble vitamins and antioxidants penetrate deeply into skin.
Rice flour is used for gentle exfoliation to slough off dead cells and make skin smoother. It does not moisturize as well as rice water.
For a balanced skincare routine, use both:
Use rice water as a cleanser, toner and moisturizer
Make weekly exfoliating scrubs with rice flour to polish skin
This combination will give you clean, smooth and radiant skin texture without dryness or irritation.
Popular Rice Water Skin Care Products in India
Many skincare brands in India now offer products containing rice water to harness its beautifying effects:
Rice water face mists like this one from Wow Skin Science provide instant hydration
How to Store Rice Water for Skin?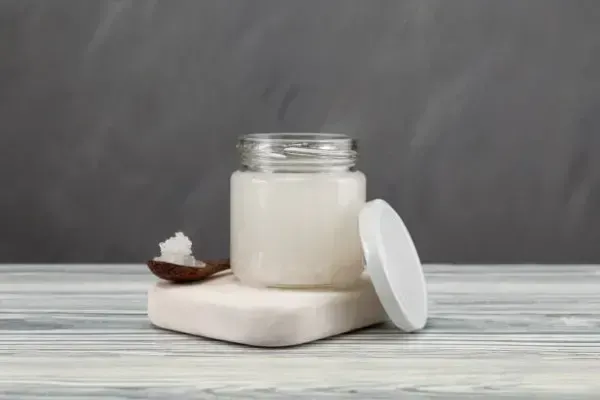 To retain the potency of rice water, store it properly:
Make small batches of rice water at a time for 1-2 applications.
Keep the rice water in the fridge in an airtight bottle.
Use within 5-7 days. Discard if it smells strange or you see any mold.
Don't store in open containers or at room temperature as it can rot quickly.
Frozen rice water lasts up to 2 months. Thaw in the fridge before use.
Add a few drops of lemon juice or vitamin E oil to freshly made rice water as a preservative.
With proper storage, you can enjoy the skin benefits of rice water for up to a week!
Conclusion
Rice water has clearly emerged as a shining star in natural skincare. It delivers a plethora of benefits – from lightening pigmentation to boosting hydration and suppleness. Plus, it suits all skin types.
Making rice water at home and incorporating it into your skincare routine is easy and economical. Soak up its nourishing antioxidants by using rice water as a cleanser, toner, moisturizer or mask. Or look for readymade products containing rice water for convenience.
Give your skin the gift of brighter, smoother and more youthful looking texture with the incredible power of rice water. This traditional Asian beauty secret is definitely worth trying!
FAQs on Rice Water for Skin
Q. How often can I use rice water on my face?
A. You can safely use rice water on your skin once or twice daily. But don't overuse it more than this as it can cause dryness.
Q. Does rice water lighten skin permanently?
A. Rice water can help lighten and even out your complexion with regular use. But once you stop using it, skin may return to its original tone. Maintain daily or weekly application for sustained benefits.
Q. Can I leave rice water overnight on my face?
A. It is not recommended to leave rice water on the skin overnight as this can irritate sensitive skin and clog pores. Use rice water for 15-20 minutes then rinse off.
Q. Does rice water suit oily acne prone skin?
A. Yes, rice water is suitable for oily, acne-prone skin. Its mild cleansing action removes excess sebum without stripping the skin. It also has anti-inflammatory properties to soothe acne.
Q. Can I use rice water on my body skin?
A. Absolutely! Rice water offers the same hydrating, soothing, and brightening effects for body skin. Add it to your bath or apply before showering for smooth, radiant skin all over your body.
Q. Does fermented rice water work better than fresh?
A. Yes, fermented rice water is more beneficial for skin as the fermentation process increases the concentration of antioxidants, vitamins and minerals. It shows quicker results in improving skin tone and texture.
Q. Can I refrigerate rice water for more than a week?
A. It's best to use refrigerated rice water within 5-7 days. After that, bacterial growth can occur leading to spoilage and odor. For long term storage, freeze rice water in ice cube trays for 2-3 months.
Q. Is it okay to use rice water on skin daily?
A. Using rice water once daily is fine for most skin types. But limit to 2-3 times a week if you have very dry or sensitive skin to avoid irritation. Monitor your skin's response.
Q. What rice is best to use for rice water?
A. Organic whole grain brown or white rice varieties give the best results. Avoid using processed and polished white rice. The bran layer of whole rice contains the maximum nutrients that enhance rice water's benefits.
Q. Can I leave rice water in my hair overnight?
A. Leaving rice water in hair overnight is not recommended as it can cause excessive protein buildup leading to dry, brittle hair. Rinse off after 20-30 minutes to avoid damage.