Top 10 Best Eyeglasses Brands in India [2023]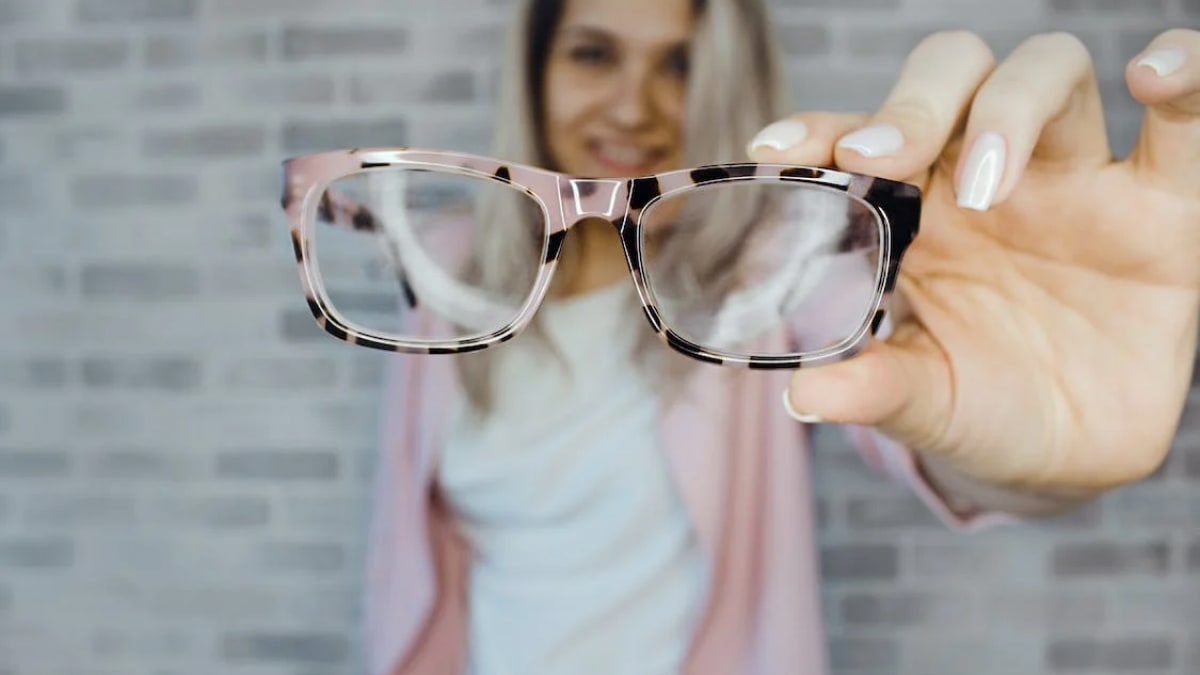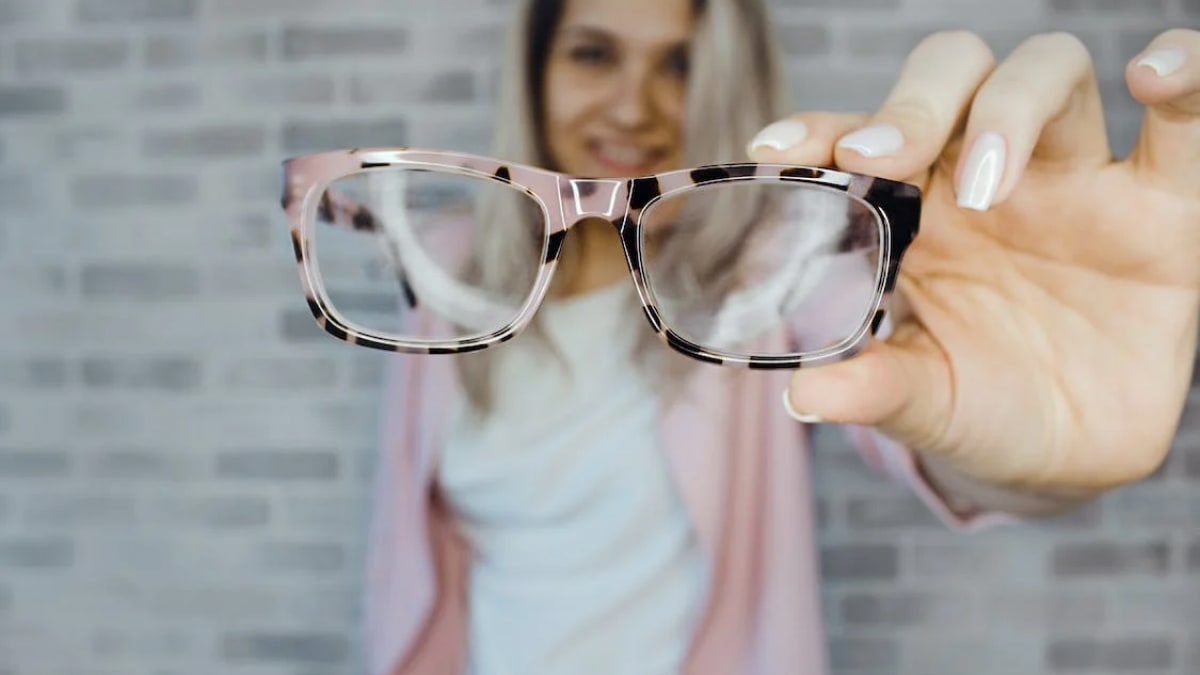 Looking for the best eyewear brands in India? Here, we have something for you.

From walking into showrooms to showrooms fitting the screen of your mobile phone, we have come a long way! We all love to scroll down mobile screens and shop online in our leisure time. But what if you are running short on time?

No worries, we have got your back as usual! If you don't want to spend much of your precious time searching and scrolling for the best eyewear online, this article filters the best eyeglasses brands in India for you! Starting from some elegant pieces that add a subtle glam to your look to the most dazzling pair of glasses, the list covers it all. So, here we go!

Top 10 Eyeglasses Brands in India

1. Lenskart

Recognized as one of the best eyeglasses brands in India today, Lenskart has gained prominence in the eyewear industry since 2010. It is the first eyewear brand to establish itself on online platforms.

Lenskart offers easy access to an optometrist for its customers. Your pick will be delivered right to your doorstep. They make the purchasing so convenient that it'll barely cost you much of your time. The best part about Lenskart is its balance between quality and pricing. Nothing extra, but lasting eyewear!

What's Great:

Great for everyday use.
Easy access to a professional optometrist.
Pocket-friendly pricing.

Shop from Amazon
Shop from Flipkart

2. Titan

Titan as a brand itself has earned great popularity over the years. From grannies to girlfriends, customers from almost all age groups trust this brand blindly. Today, it has more than 550 stores all over India.

With multiple features and elegant styling, Titan eyewear makes a perfect fashion statement! Coming to the longevity of the eyewear, it's well understood to be good, as most of them are backed by a warranty.

What's Great:

Design options are exclusive.
6 – 12 months warranty given by the brand.

Shop from Myntra
Shop from Amazon
Shop from Flipkart

3. Fastrack

Fastrack is primarily a sports brand, but it has also gained a reputation as one of the best eyeglasses brands in India. Initially, it was launched under Titan in 1988, but today it runs autonomously all over India.

Fastrack is well known for its collection of eyeglasses for every mood, attire, and purpose. The product quality and design have also proven their worth. Their protective sunglasses range is the best collection available in the realm of eyewear. Want to sport dynamic eyewear? Fastrack is your destination!

What's Great:

Super quirky collection.
Supreme product quality.

Shop from Myntra
Shop from Amazon
Shop from Flipkart

4. Peter Jones

Peter Jones has attained a reputation for being one of the best eyeglasses brands in India. They are always on their toes to create new designs for their users. Fashion lovers from all over the globe, not just in India, rely on the company.

The brand is known for using high-quality plastic to make spectacle frames. Yet, these frames are lightweight. Best part? The brand uses anti-glare lenses to protect light streaks from bothering the eyes while driving or working. Smart, we know!

What's Great:

Wide and trendy collection.
Uses high-quality materials to build the product.

Shop from Myntra
Shop from Amazon
Shop from Flipkart

5. Ray-Ban

Ray-Ban produces an impressive collection of elegant, timeless eyewear. This brand's pro-deal offers a range of products that match your style and have practicality. And come on, do we need to emphasize their vast range of eyewear and quality? We think not!

What's Great:

Functional in use
Timeless and classy designs

Shop from Myntra

6. OAKLEY

Having an American origin, OAKLEY is effortlessly one of the top eyewear brands in the world. If you seek extravagance in the product range, OAKLEY is your match! In fact, its rectangular eyeglasses are highly coveted.

To ensure strength, the brand uses nylon material in its eyewear. Not just that; it specializes in incorporating UV lenses to protect the eyes from the sun's harmful rays. Makes sense, doesn't it?!

What's Great:

Classic style.
Advanced lensing technology.

Shop from Myntra
Shop from Amazon

7. John Jacobs

John Jacobs is popular for its fair rates and the finest quality of products. You needn't pay an exorbitant price for a collection that's handcrafted in the Italian style.

It has become one of the best eyeglasses brands in India for fusing classic designs with a modern look. If what you want is a timeless classic that never goes out of fashion, then John Jacobs is your answer. After all, a perfect fusion makes perfect fashion!

What's Great:

Original Italian designs.
Very budget-friendly.

Shop from Myntra

8. Polaroid

This world-famous eyewear brand was founded in 1937 by Edwin Land. Since then, the company has never failed to meet the expectations of its consumers.

This brand is regarded as one of the best eyeglasses brands in India for a reason. Polaroid is one of the pioneer brands that came up with the idea of polarized lenses. And well, this changed the entirety of optical advancement.

What's Great:

Wide variety of products.
100% original polaroid lenses available.

Shop from Myntra
Shop from Amazon

9. Carrera

Carrera belongs to the Safilo Group of Industries and was established in 1956 by Wilhelm Anger. Since then, this Italian brand has been unstoppable in introducing an enormous range of eye products.

With an array of frames, lenses, and protective features for eyewear, Carrera does not compromise on the product design.

What's Great

Exclusive designs.
Variety in shapes and lenses.

Shop from Myntra
Shop from Amazon

10. Vincent Chase

Vincent Chase might be the right fit for you if you have a premium taste but are looking for eyewear that does not pinch your budget.

Its bestselling products include anti-glare full-rim eyeglasses. It protects the eyes from the sun's and computers' toxic UV radiation by using Blue Cut lens technology. These lenses are created with thermoplastic materials that ensure agility and fit perfectly with your nose. The matte finishing is just the cherry on top!

What's Great

Advanced Blue Cut lens technology.
Matte finish.

Shop from Myntra

Wrapping up

Finding the right pair of eyewear for yourself is no less than finding the best outfit. And you know what, you must not make a compromise here! After all, your eyewear plays such a big role in giving you a professional, stylish look.

So now that you have the list of the best eyeglasses brands in India, do let us know what you feel about them!

FAQs

Q. What factors should I consider before buying eyewear?

Ans. Before purchasing eyewear, ensure it fits your face shape and size, fulfills your visual health requirements, and is durable.

Q. How do I know which eyeglass size is right for me?

Ans. Different faces require different frames. First, you must note the shape of your face. Then try on different shapes of glasses. Never choose the same shape as your face.

Q. What are polarized sunglasses?

Ans. Glasses that protect your eyes from harmful UV rays are called polarized sunglasses.