Top 10 Branded Jeans for Men in India [2023]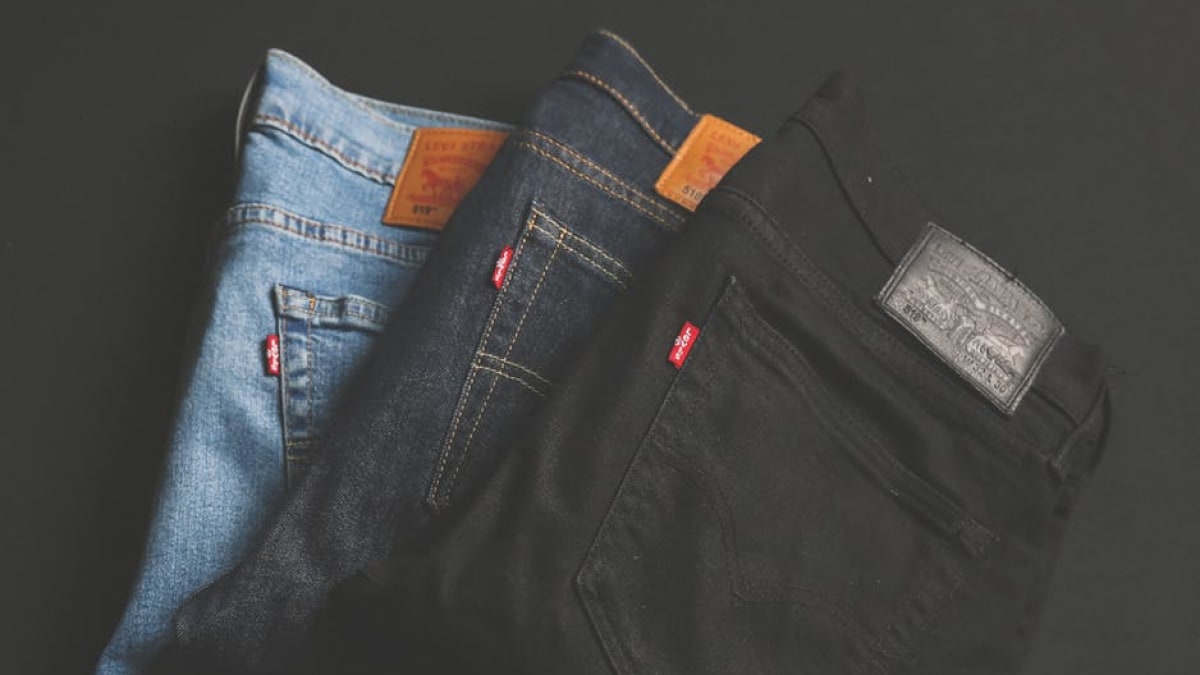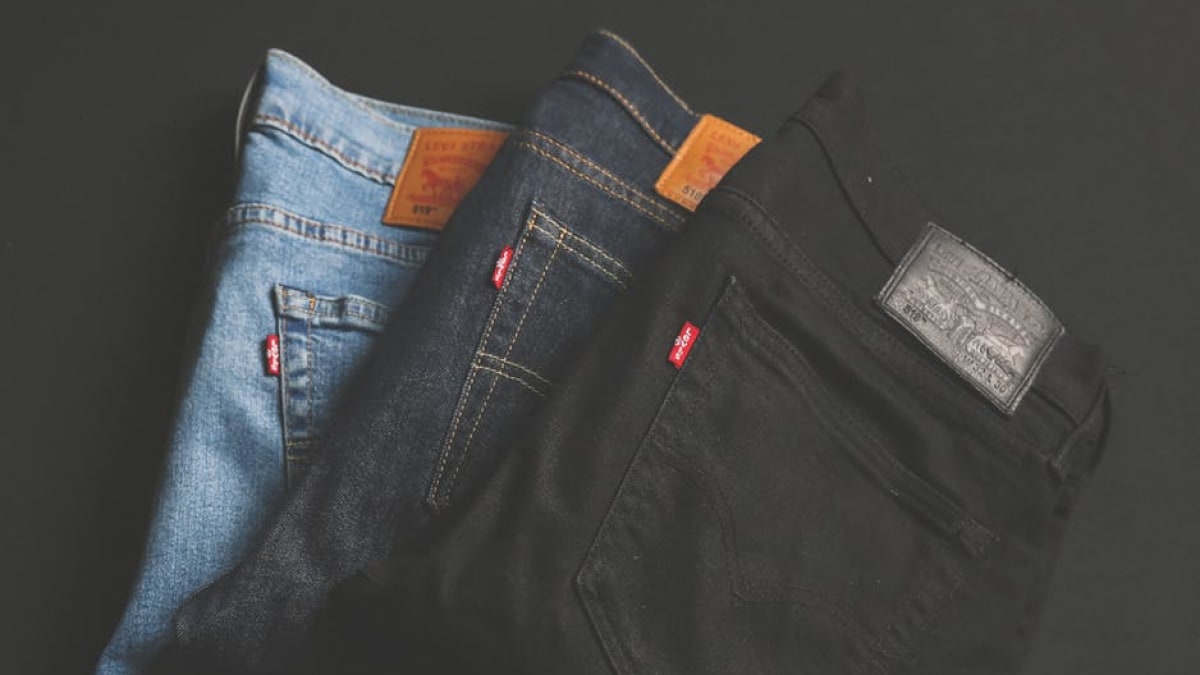 Jeans are the quintessential part of every man's wardrobe today. From being a fashion statement to being an absolute necessity, jeans have indeed come a long way.

The history of jeans was created on May 20, 1873 when Levi Strauss Jacob Davis obtained a patent on the process of putting rivets in men's work pants.

History aside, the Indian market is studded with jeans from all kinds of manufacturers from the world. As with everything else, you would need to be sure that the jeans you are buying match your choice and style.

Here is a list of the top 10 branded jeans men can choose from in India:

Overview

1. Levis

Levis is synonymous with jeans and why not! After all it was Levi Strauss and Jacob Davis who started a trend which spread like a wildfire around the world.

Levis jeans is unarguably one of the highest selling denim brands in the world! It even holds the very first patent on the idea of using rivets on men's jeans. Levi's also holds the reputation for launching many game changing designs and styles, which the modern generation today enjoys flaunting.

Shop from Flipkart

Shop from Myntra

Shop from AJIO

2. Wrangler

Wrangler jeans were first made by Bluebell, who later acquired Casey Jones in the 1940s. These jeans are famous for their innovations in the cowboy and workwear denim segment.

The brand was established in the year 1904 with a view to manufacture the best possible jeans for cowboys and has become popular through its high quality clothing items. They offer a wide variety of shades that range from the lighter hues to the darker end of the spectrum.

Shop from Flipkart

Shop from Myntra

Shop from AJIO

3. Lee

Founded in the year 1889 in America by Henry David Lee, Lee is a denim brand known for its innovation, high-quality products and customer satisfaction.

The jeans are made with high stretch denim for greater flexibility. The extremely soft fabric offers lasting comfort, and the flexible waistband accentuates your curves.

Shop from Flipkart

Shop from Myntra

Shop from AJIO

4. Diesel

Diesel is a luxury based retail company started by Italian Renzo Rosso in 1978. The brand is known for its high end denim jeans manufactured with comfortable and long-lasting fabrics to ensure durability.

This is an expensive brand with the prices typically ranging from a few thousands to many lakhs of rupees.

Shop from Here

5. Flying Machine

A renowned desi brand from Arvind Mills, Flying Machine has caught the attention of youth for decades now.

The brand believes in innovating itself to win the loyalty of the millennial generation. Flying Machine is definitely In the race to become a trendsetter among the denim brands within the country with contemporary cuts and styles.

They Are known for their stylish jeans at an affordable price tag.

Shop from Flipkart

Shop from Myntra

Shop from AJIO

6. Pepe Jeans

Founded in 1973 by three brothers, Nitin, Arun and Milan Shah out of London, Pepe Jeans is a renowned brand in the Indian market today.

Pepe jeans is a worldwide company that operates several stores online as well as offline not only in India but also across the globe. The brand is quite popular among the young generation for its wide variety of stylish and super stretch skinny jeans for both men and women.

The company uses eco-conscious Tru-Blu technology in their business, which means the jeans are manufactured with less water and zero amount of chemicals.

Shop from Flipkart

Shop from Myntra

Shop from AJIO

7. Killer

Setup by Kewalchand Jain in the year 1989, Killer has gone on to become one of the most reputed mens jeans brands in India.

It was Killer which introduced the concept of shredded jeans for the first time in the Indian market. With their different types of jeans and youthful designs the company greatly appealed to the youth of the country.

Shop from Flipkart

Shop from Myntra

Shop from AJIO

8. Lee Cooper

Lee Cooper is a London based American company founded in 1908 by Morris Cooper. This makes it one of the oldest brands in the world.

Legendary British Rock music artists like Rolling Stones and Serge Gaisnsbourg among others wore Lee Cooper jeans. The brand calls itself the connection between music and fashion. With its innovative fashion ideas, quality and customer satisfaction, the company has proved its worth.

Shop from Flipkart

Shop from Myntra

Shop from AJIO

9. Tommy Hilfiger

Tommy Hilfiger is one of the most popular and highest selling brands in the world, not just for jeans but for other accessories too.

Founded in 1985, this luxurious brand also manufactures footwear, fragrances, bags, eyewear, home furnishings and other accessories. From a price perspective, Tommy Hilfiger is relatively on the expensive side when compared to other brands in the same market.

Shop from Flipkart

Shop from Myntra

Shop from AJIO

10. U.S. Polo Association

Founded in 1890, The brand has clothing for men, women & children and is well-known for its superior comfort and long-lasting products. Their jeans can face your everyday usage and stay with you for long with the same freshness and newness.

The pricing of the jeans is on the higher side, but it's worth the money as the texture, fabric and fitting of the U.S. Polo Association jeans are very well defined which makes it look premium.

Shop from Flipkart

Shop from Myntra

Shop from AJIO

No matter what your mood, a good pair of jeans are sure to make you feel good and set you on track to face your day. Be it at the office, a party, a date or a casual outing, they could be your perfect companion and any of the brands listed above could be the perfect choice to flaunt your style.

FAQ's Answered

Q. Which is the most popular jeans brand in india?

Ans. Levi's is the most popular brand owing to its history and the fact that jeans were synonymous with their name.

Q. Which are the Indian jeans brands which are popular in the country?

Ans. Brands like Killer, Flying Machine and Spykar are popular Indian brands in the market today

.