Try These 8 Best Foundation Brands For Your Skin [2023]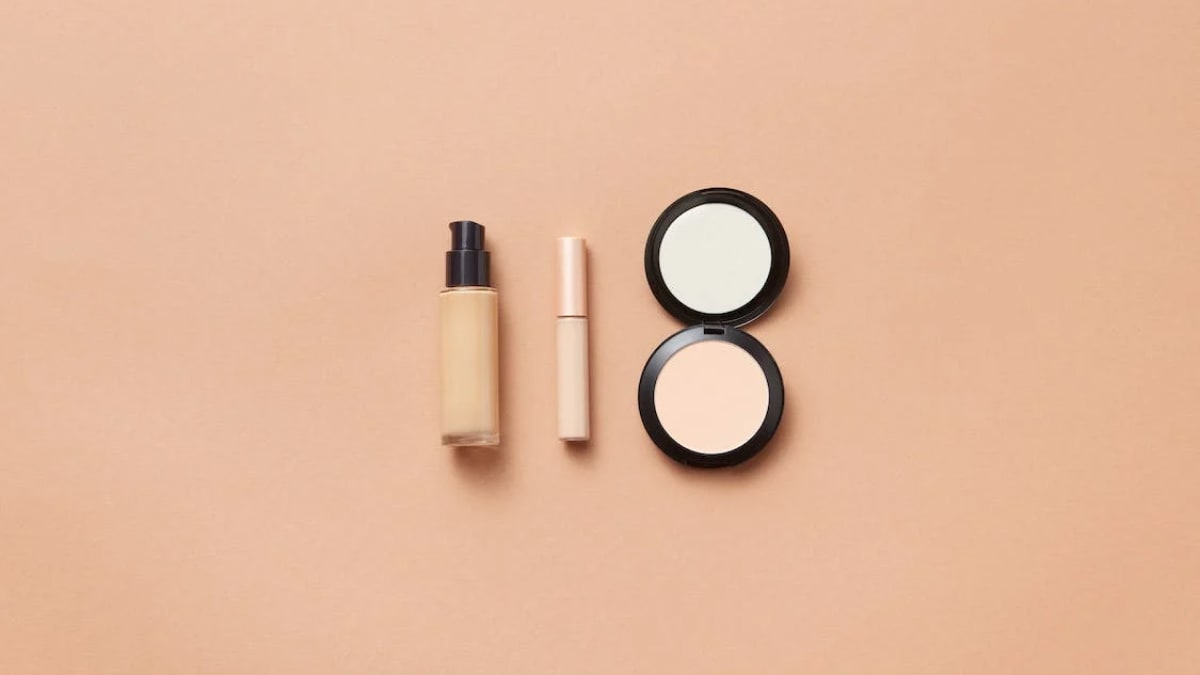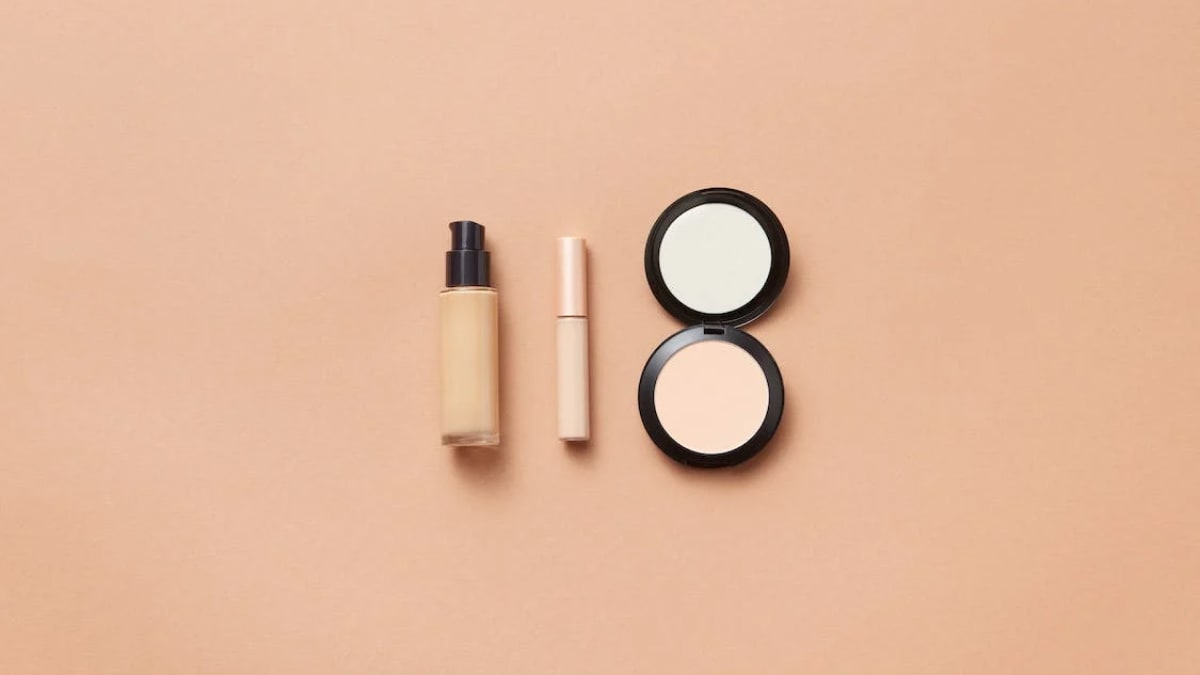 The perfect makeup look starts with a base, followed by products that will add a unique look to your skin. To build a good base for your makeup, it is important to choose the best brands of foundation. Here, we've mentioned some of the best brands of foundation that you should consider buying in 2023. The list includes products which are available at an affordable price so you can shop without a worry. But before we start exploring the best brands of foundation, take a look at this brief guide on how to pick the right one.

How to Choose The Right Foundation Brand?

Foundations are used for a smooth finish, and the best brands of foundations can help you achieve that. Before you make a choice, here are some factors to look out for a while choosing the best brands of foundation.

Complexion and Undertones: The first step is determining the undertones based on your skin type. Not everyone has the same skin type, so choosing the best foundation brands for your skin undertones is important. Based on your skin complexion, for a warm undertone, choose yellow or olive-based foundations and for cool undertones, select a pink-based foundation.
Coverage: You should choose a foundation brand with the right coverage. For redness or pigmentation, choose foundations that provide full coverage. On the other hand, for radiant and smooth skin, you will need a foundation brand that provides a share amount of coverage.
Finish: Consider your skin type while choosing a foundation base. Most people have dry or combination skin. In case of oily skin texture, you will need a foundation with mattifying pigments. This will limit the oil production on your skin and prevent acne. At the same time, for dry skin types, choose a water-based product that will keep your skin hydrated and nourished.

Consider these points while choosing a foundation brand for your skin type. Next up, we have a few suggestions for the best brands of foundation.

Top 5 Must-Try Foundation Brands in 2023

Choosing the best brands of foundations is essential to create a well-blended makeup look. Paint your canvas with these 5 best brands of foundation and watch your makeup fall into place.

Lakme
Maybelline
L'oreal Paris
Colorbar
NYX

1. Lakme

Founded in 1952 and launched by Hindustan Unilever, Lakme has a wide range of products for its customer base in India and Nepal. It is one of the best brands of foundation that sells good quality products made from the right ingredients. Its most popular collection of products is the Lakme Absolute line.

Our suggestion: Lakme Invisible Finish Foundation

The Lakme Invisible Finish Foundation is available in six shades, providing a feathery light texture. It's a great choice for everyday makeup, which will keep your skin looking radiant for a long time.

What's great?

It is a water-based foundation which provides a feathery light and natural coverage for makeup.
Because of the SPF component, your skin will stay protected from harmful sun rays. This lasts up to 16 hours.
The 25ml glass bottle has a spatula, making the application process easy.

Buy on Amazon

Buy on Flipkart 

2. Maybelline

Maybelline is another popular beauty brand that L'oreal founded in 1996. The headquarters of this brand is located in Manhattan, New York. Consumers across the world highly rate Maybelline's line of beauty products.

This foundation falls under the mid-range category and has all the right ingredients. It also has a lightweight formula that will easily spread on the skin, providing a good base. The foundation is available in 18+ shades and weighs 30ml.

What's great?

The product is non-comedogenic and dermatologically tested.
It includes SPF 22, which will protect your skin from the ultraviolet rays of the Sun.
It is a great choice for oily skin types because of its mattifying effect.

Buy on Amazon

Buy on Flipkart 

3. L'oreal Paris

L'oreal Paris has been successfully dominating the world of skincare and makeup. The brand has its headquarters in Clichy, Paris. It is one of the largest companies with the best range of skincare, beauty and haircare products.

Our suggestion: L'oreal Paris True Match Liquid Foundation

The L'oreal Paris True Match Liquid Foundation is the number one choice for makeup enthusiasts worldwide. Your skin will enjoy the Vitamin E nourishment from the foundation.

What's great?

It comes with SPF 17 for skin protection and provides a non-cakey finish.
Available in 12 shades, this foundation is non-comedogenic and perfect for oily skin types.
The Vitamin E, Glycerin and Vitamin B will keep your skin soft and blemish free.

Buy on Amazon

Buy on Flipkart 

4. Colorbar

Colorbar was introduced to the market in 2004 by its founder Samir Modi. The brand has a strong image in the global cosmetics industry. The products are of excellent quality and are one of the best brands of foundation.

Our suggestion: Amino Skin Radiant Foundation

The Colorbar Amino Radiant Foundation includes Lysine, boosting your skin's collagen production. This will lead to young and soft skin along with a natural shine.

What's great?

It is waterproof, fragrance-free and completely free of parabens.
It will provide full coverage, and the silicone elastomers create a satin-like finish.
It is formulated with Japanese pigments and Lysine to boost your skin's health.

Buy on Amazon

Buy on Flipkart 

5. NYX

NYX is a professional brand which is owned by L'oreal. The brand was introduced a few years ago in India and has gained a lot of support from makeup artists. Their foundation range is quite large and is highly recommended by beauty salons across the world.

Our suggestion: NYX Total Control Drop Liquid Foundation

The NYX Total Control Drop Liquid Foundation comes with a dropper which ensures a hygienic way to use a foundation. There will be no excess makeup going to waste. The lightweight formula makes it easy to blend the product on the skin.

What's great?

It is a lightweight foundation with a matte finish, perfect for oily and combination skin.
The bottle comes with a dropper dispenser which makes the application process easier.
Depending on your coverage needs, you can use it for light or heavy coverage.

Buy on Amazon

Buy on Flipkart

Wrapping Up

Before buying a makeup product, it is important to consider the quality of the product. The best brands of foundation will perfectly match your skin tone and even out the makeup, making it free from blemishes. Choose a foundation brand from the list based on your need and see the change yourself. These are the best brands of foundation that will make your skin ready for the next step.

FAQs

Q. Which is the No.1 foundation in India?

The Lakmé 9 to 5 Weightless Mousse Foundation is one of the highest-rated products in the market. Apart from this, the L'oreal Paris Liquid Foundation and the Maybelline New York Super Stay 24 Hr Full Coverage Liquid Foundation are next on the list of the best foundations in India.

Q. Is it okay to wear foundation every day?

A high-quality foundation from a good brand will give your skin extra sun protection. Certain foundations also include ceramides and serums that will rejuvenate your skin and make it appear healthier.

Q. Does a foundation have side effects?

The best brands of foundation will give a great finish. Foundations don't have side effects. However, unhealthy makeup habits can lead to changes like acne, oiliness and ageing. Make sure to wash off your makeup properly before going to sleep.

Q. Which foundation is long-lasting and waterproof?

You can try the L'oreal Paris Infallible 24-Hr Fresh Wear Foundation to create a smooth base that will last a whole day.