To women, accessories are much more than just a fashion statement. Each of them – from the wristwatch to the handbag – has a sole, functional meaning. And well, the same goes for a wallet!
While girls can never eliminate sling bags and totes from their life, there are days when carrying one seems "too much". And come on, who can deny that everyday struggle of pulling out little coins from the depths of a handbag whilst commuting?
In fact, whoever said that wallets are a necessity for men only, must spend a day in the life of a woman with no pockets in her dress. There, we said it!
So, if you are on the hunt for a sleek wallet to make your life easier and more organized, you've landed on the right page. Read this blog as we curate the ultimate list of the top 10 best branded wallets for women that you can carry every day, everywhere. Let's go.
List of Women Wallet Brands
The wait is over. Here are the top 10 wallet brands for women with a taste for looks, luxe, and everything in between:
1. Baggit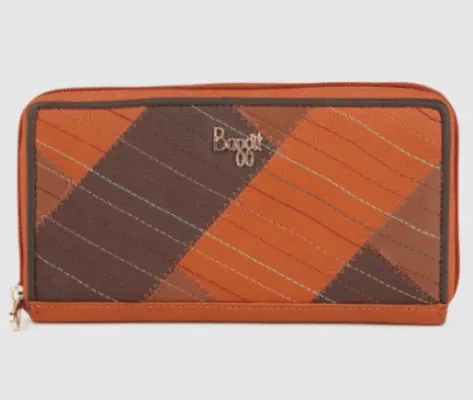 Talking of bags and wallets for women and not mentioning Baggit? Such a criminal offense! This fashionable brand takes style seriously. We're not exaggerating – just take a look at Baggit's marvelous collection. From chic shades to bold hues with a mix match of subtle, cool designs, Baggit's wallets are a complete muse. And of course, being one of the top labels in this category, with Baggit, quality is never a concern.
What's Great:
Multiple zips and pockets available for extra space.
Available in a range of shapes and sizes.
High-quality fabric and budget-friendly.
2. Lavie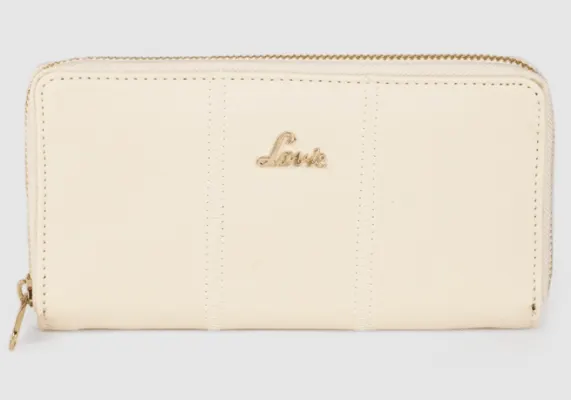 Another made-in-India brand with a collection that can give luxury, international bag brands a run for their money, Lavie wallets are something you can't afford to miss out on. Every single wallet by Lavie is fabricated, keeping one thing in focus – utility. So, these wallets are not only a total stunner from the outside, but the generous number of zips and compartments make them suitable for everyday use too.
What's Great:
Trendy styles and colors to choose from.
Made of easy-to-clean, waterproof fabric.
Best for office use, daily use.
3. Caprese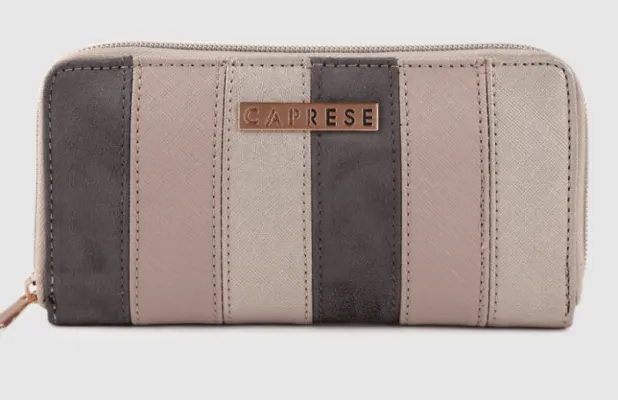 Endorsed by the ethereal Bollywood cutie Alia Bhatt, Caprese is a brand we're sure you must already be familiar with. And why not? Loved especially for their playful designs and vivid choice of shades, if you're someone who likes to flaunt their accessories, Caprese is your go-to brand. These wallets are made of PU leather and consist of just the correct number of pockets and card holders. They will secure your money while stealing the show for you.
What's Great:
Bold shades, best for college girls.
High quality and durable.
Select items come with a 12-month warranty.
4. Tommy Hilfiger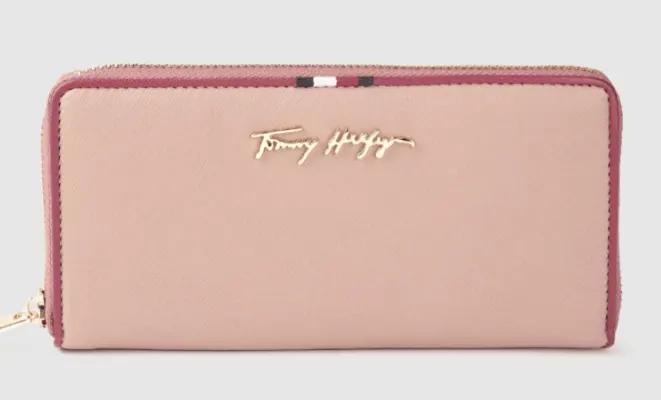 Tommy Hilfiger is a popular name in the world of accessories. But while their men's collection is widely reckoned, Hilfiger's wallet collection for women is nonetheless astounding. For the ones with a thing for aesthetic luxury items, Tommy Hilfiger is just right! From subtle casual wallets to go with your everyday attire to really fashionable ones to spice up your party look – these wallets are a perfect fit for every event.
What's Great:
Widely reckoned brand.
Made of pure leather.
Comes with a 6-month warranty.
5. Van Heusen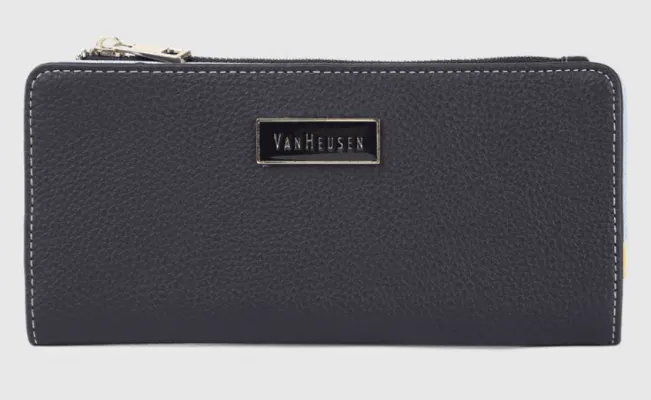 If you're looking for a sturdy and classy wallet to add to your daily formal wear accents, we present Van Heusen's baroque collection. These wallets come with several compartments and pockets, so you never run out of space. Moreover, their quality and robust stitch promise durability like none other. And if you think this means you'll have to compromise on the looks front, you're mistaken. Van Heusen's wallets for women are all things chique. Go, see for yourself!
What's Great:
Comes with extra compartments and slip pockets.
Goes well with formal outfits.
Fits the budget.
6. United Colors of Benetton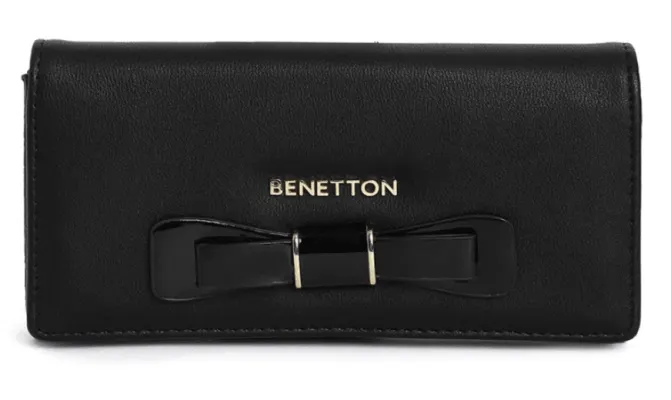 If elegance could speak, the first word it'd utter would be "Benetton"! Every wallet from their collection looks like an ode to the London lifestyle – all posh and plush. With a color palette that oozes luxe and designs that impeccably fit every occasion's needs, Benetton is a go-to among the many best branded wallets for women. Coming to the utility, most Benetton wallets are made of synthetic leather and are easy to maintain. Worth every penny, if you ask us.
What's Great:
Variety of designs to choose from.
Sophisticated hues and colors.
Highly durable.
7. Chumbak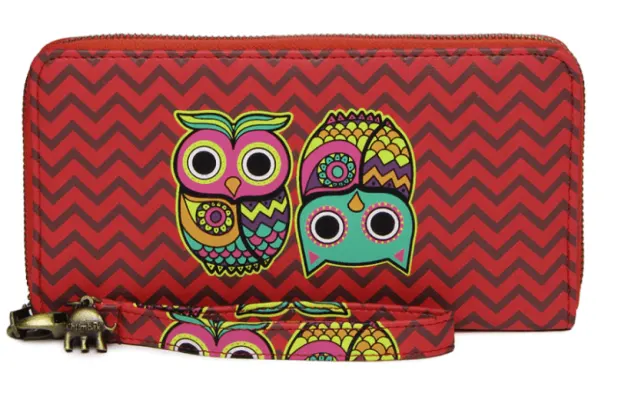 A brand that drips eccentricity, Chumbak's bewildering collection will stun you. From quirky prints and patterns to bold colors – every wallet by Chumbak adds a "magnetic" streak to one's personality. And, these fun wallets are not just about the mien. Each is meticulously designed, with enough pockets and compartments to hold all of your essentials without cluttering up. So if you're a bustling college girl, check out their collection today!
What's Great:
Funky designs and colors.
Made of synthetic leather.
Best for teenagers/young adults.
8. Apsis
If you thought this list had nothing for the minimal mavens out there, here's this brand called Apsis we want to introduce you to. Perfect for women looking for a basic wallet with no extra confetti, Apsis' wallets are grace in a physical form. Best part? They are made of synthetic leather and have simple, spacious compartments for effortless utility.
What's Great:
Simple yet sophisticated style.
Easy to clean.
Very budget-friendly.
9. ALDO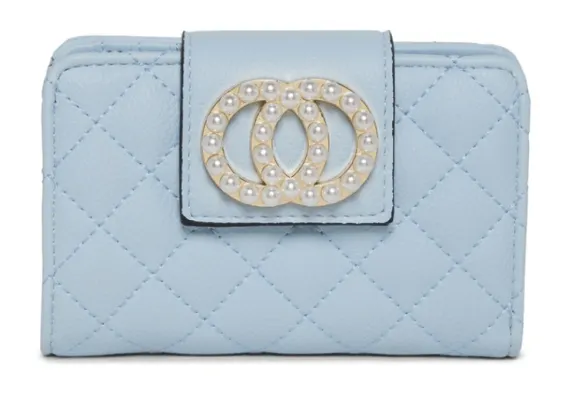 A luxury wallet brand for all luxe lovers, ALDO showcases a range of purses and pouches brimming with opulence. So, if you're going to a party or a wedding, ALDO wallets will effortlessly blend with your rich ensemble. Not just this. These wallets will carry everything for you – right from coins to quick touch-up essentials, like lipstick. Spacious, chic, and trendy, ALDO is a brand worth checking out.
What's Great:
A rich and vibrant look.
Small and handy.
Made of synthetic leather.
10. KLEIO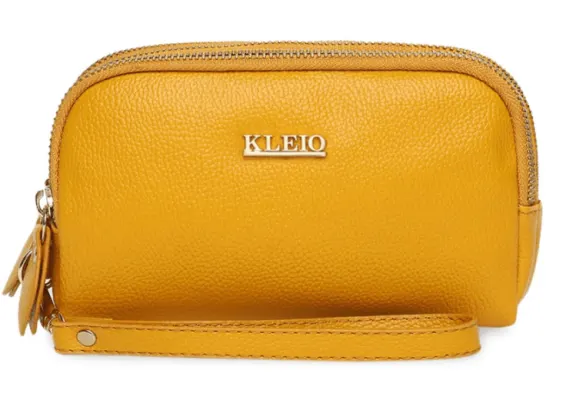 KLEIO is a fancy bag and wallet brand not many people are aware of. Their juicy collection of wallets at a low price will leave you awestruck, that's for sure. Made of leather and very lightweight to carry, these wallets come in a kaleidoscopic range of happy, bright hues. So if you want to experiment with your formal wear accessories, KLEIO's wallets will come in handy.
What's Great:
Made of leather.
High quality and durable.
Pairs well with workwear.
Comparison of Top 10 Women Wallet Brands
| Brand | Material | Specialty |
| --- | --- | --- |
| Baggit | High-quality fabric | Multiple zips and pockets |
| Lavie | Waterproof fabric | Utility focused design |
| Caprese | PU leather | Bold colors |
| Tommy Hilfiger | Pure leather | Luxury style |
| Van Heusen | Leather | Extra compartments |
| United Colors of Benetton | Synthetic leather | Elegant designs |
| Chumbak | Synthetic leather | Fun, quirky prints |
| Apsis | Synthetic leather | Minimalist |
| ALDO | Synthetic leather | Luxurious |
| KLEIO | Leather | Colorful, lightweight |
Wrapping up
So, we've finally come to the end of the list of the best branded wallets for women. We hope this blog helped you pick the one to pamper yourself with. Meanwhile, don't forget to tell us which brand you liked the most and why!
FAQs about Women Wallet Brands
Q. Which is the best wallet brand for women in India?
Ans. In India, brands like Caprese, Baggit, and Lavie are popular for their leather bags and wallets.
Q. What should I look for in a wallet?
Ans. Before purchasing a wallet, always check its fabric, durability, and terms of guarantee/warranty.
Q. How long should a quality wallet last?
Ans. Based on your care and usage, a high-quality wallet should last for at least three years.